For another day trip, there are 3 temples outside Kandy which are a great day trip adventure. You can get public transport and walk from one to another although it's a couple of kilometres between them. We made it to 2 out of 3 of them as the distance between the last 2 is about 4k and the girls were wrecked at that stage.
You start by getting the bus to Embekka. It's actually the Vatadeniya bus but it stops at Embekka. Think it was the 643 bus bear the clock tower we caught. It goes by the botanic gardens so you could visit them on the same day if you wanted a jam packed day or were short of time. Although I think the botanic gardens merit their own visit, read about them here.
We got off at Embekka and a smiling Sri Lankan (they're always smiling and helpful) pointed us in the right direction for the temple about a kilometre walk. We started walking down lovely quiet country roads with very little traffic. It felt lovely to be away from the hustle and bustle and traffic of Kandy.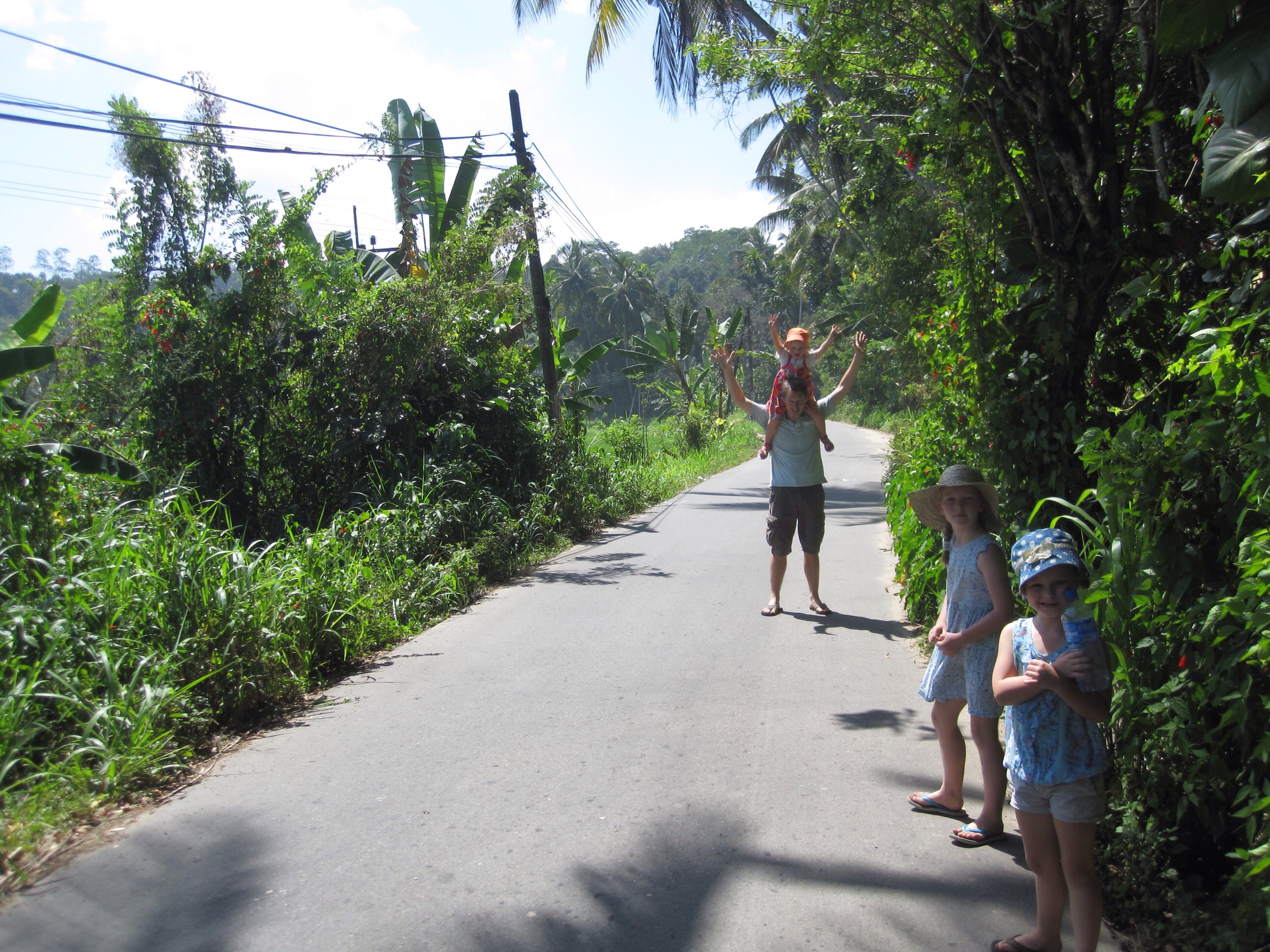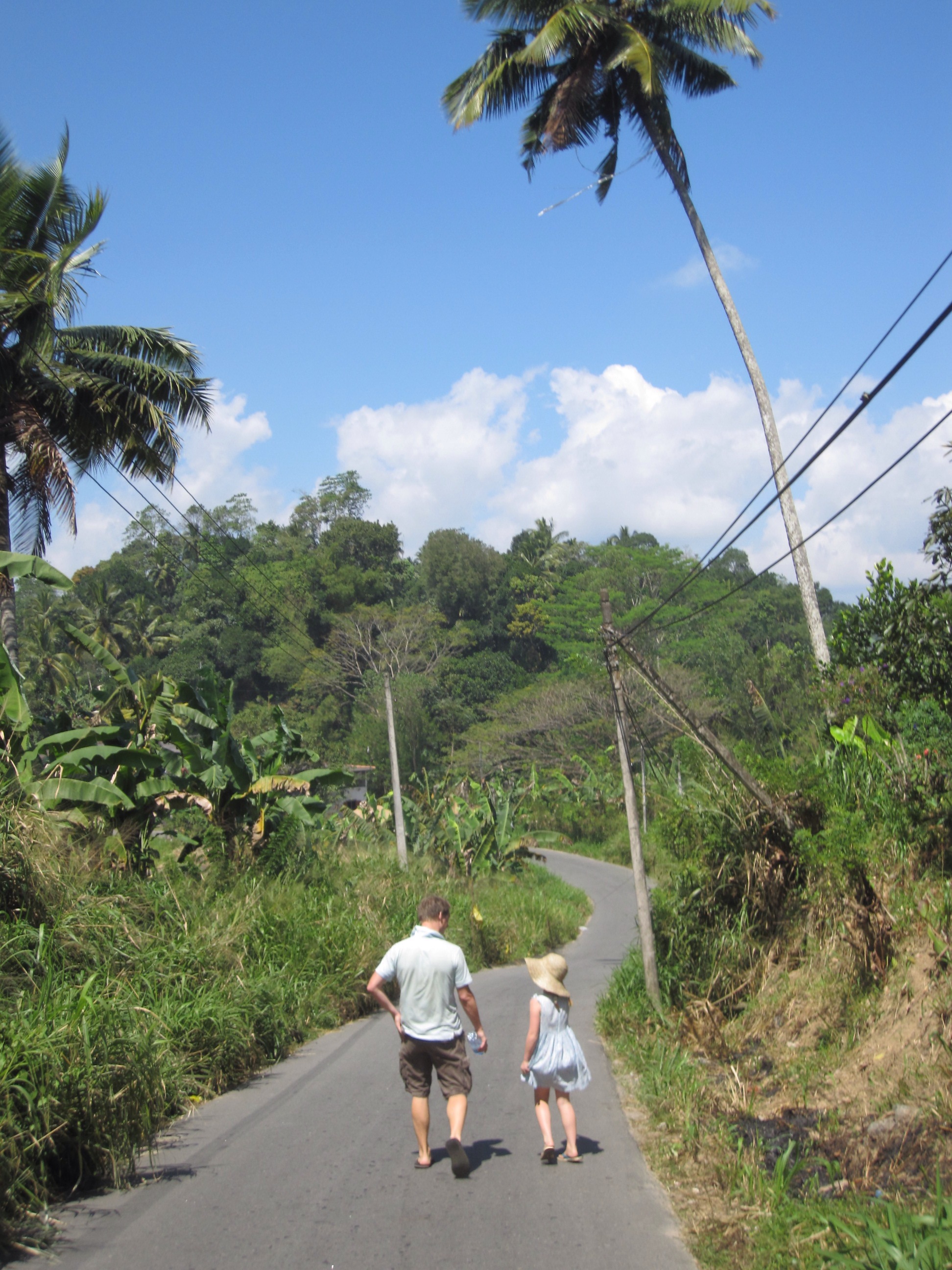 We came to a wood carvers work shop where a wood carver and his lovely family lived. He showed us how he does the carvings by hand. We bought a wooden carving of an elephant, sure it would be rude not to :-).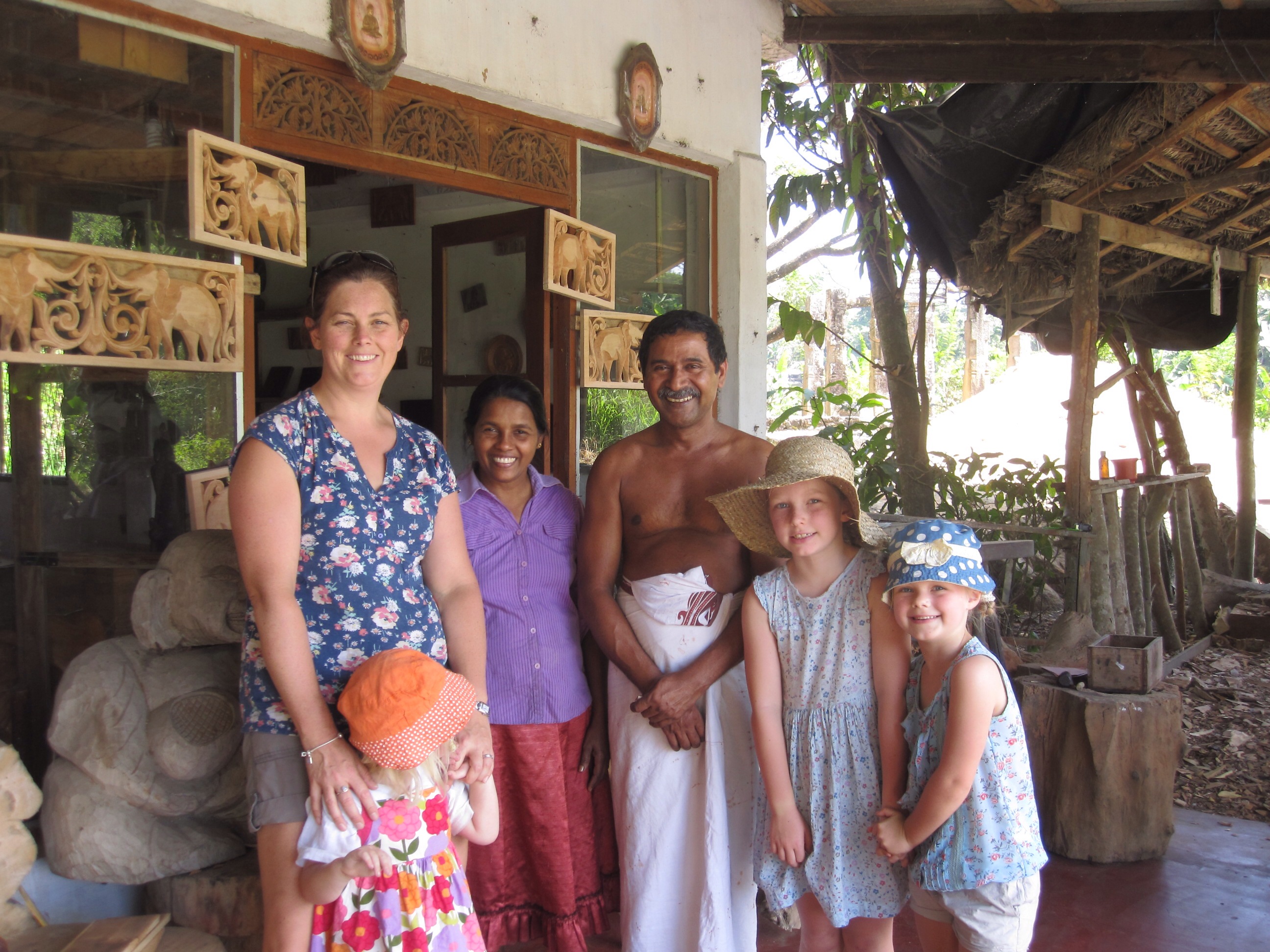 On we went till we came to our first temple, the Embekka Devale. It's a Hindu temple with beautiful pillars with carvings all over them. It wasn't anything spectacular now but nice to see and again you felt like you were seeing the countryside and getting away from tourists. The next Devale is much more impressive.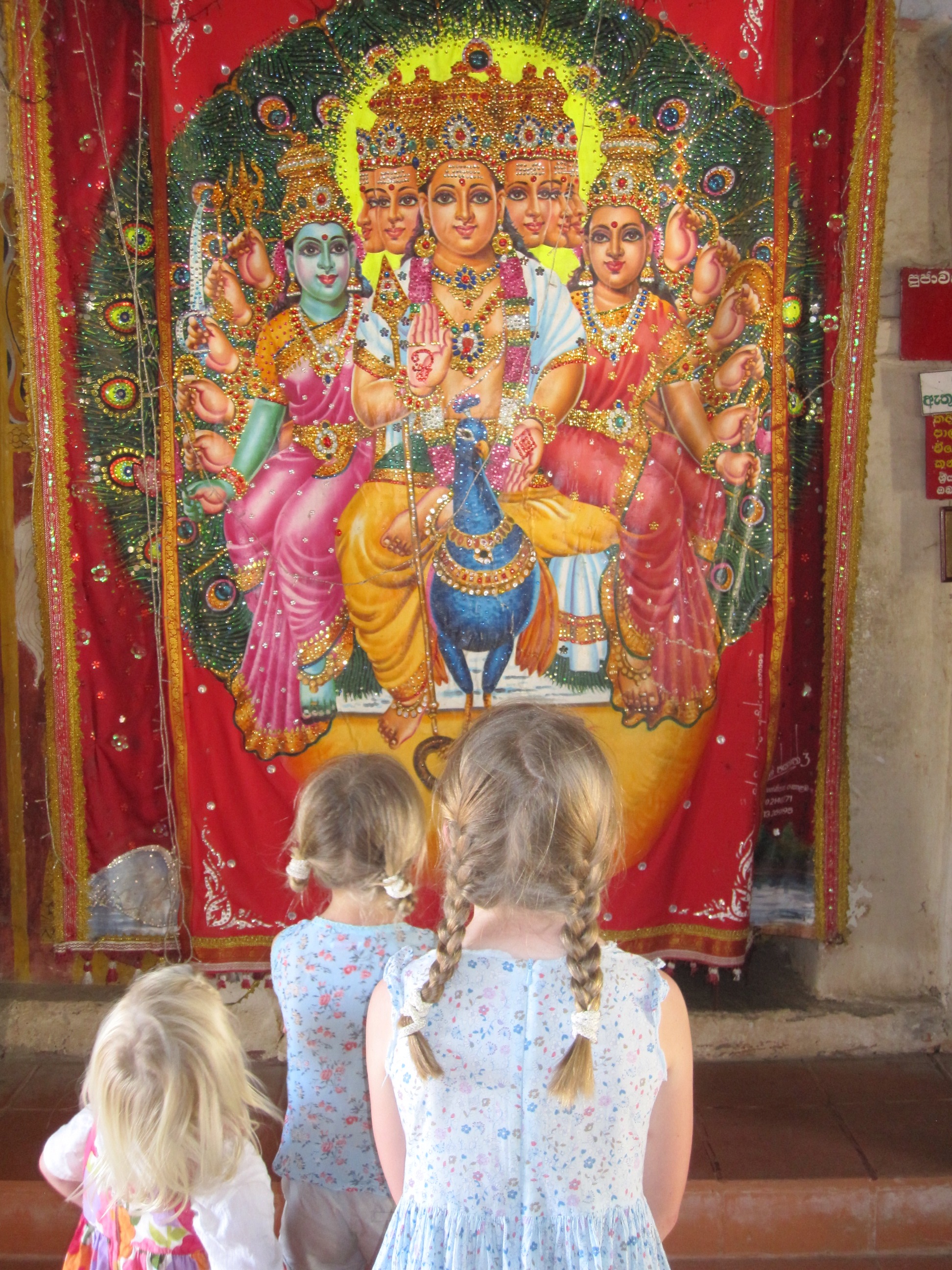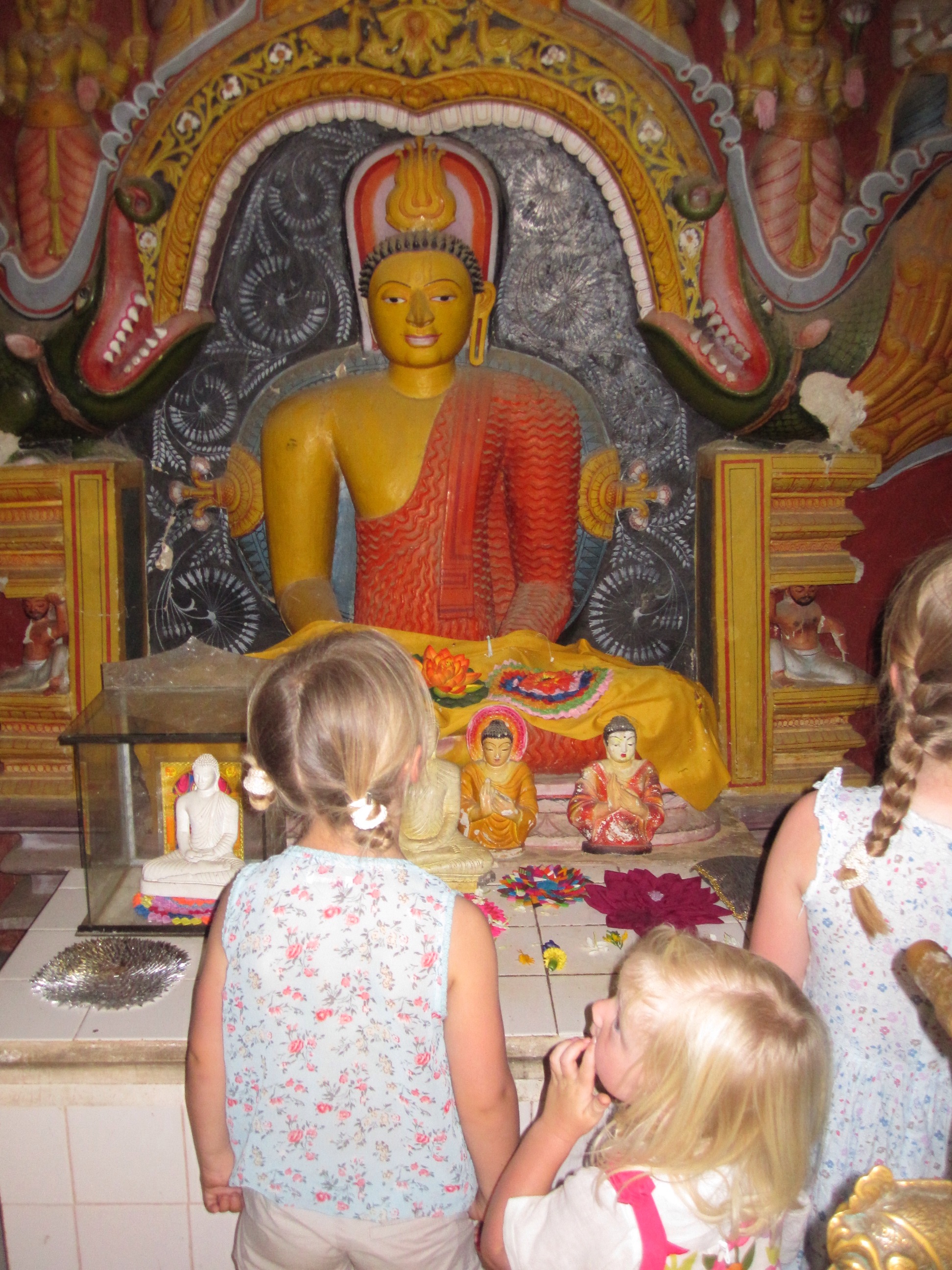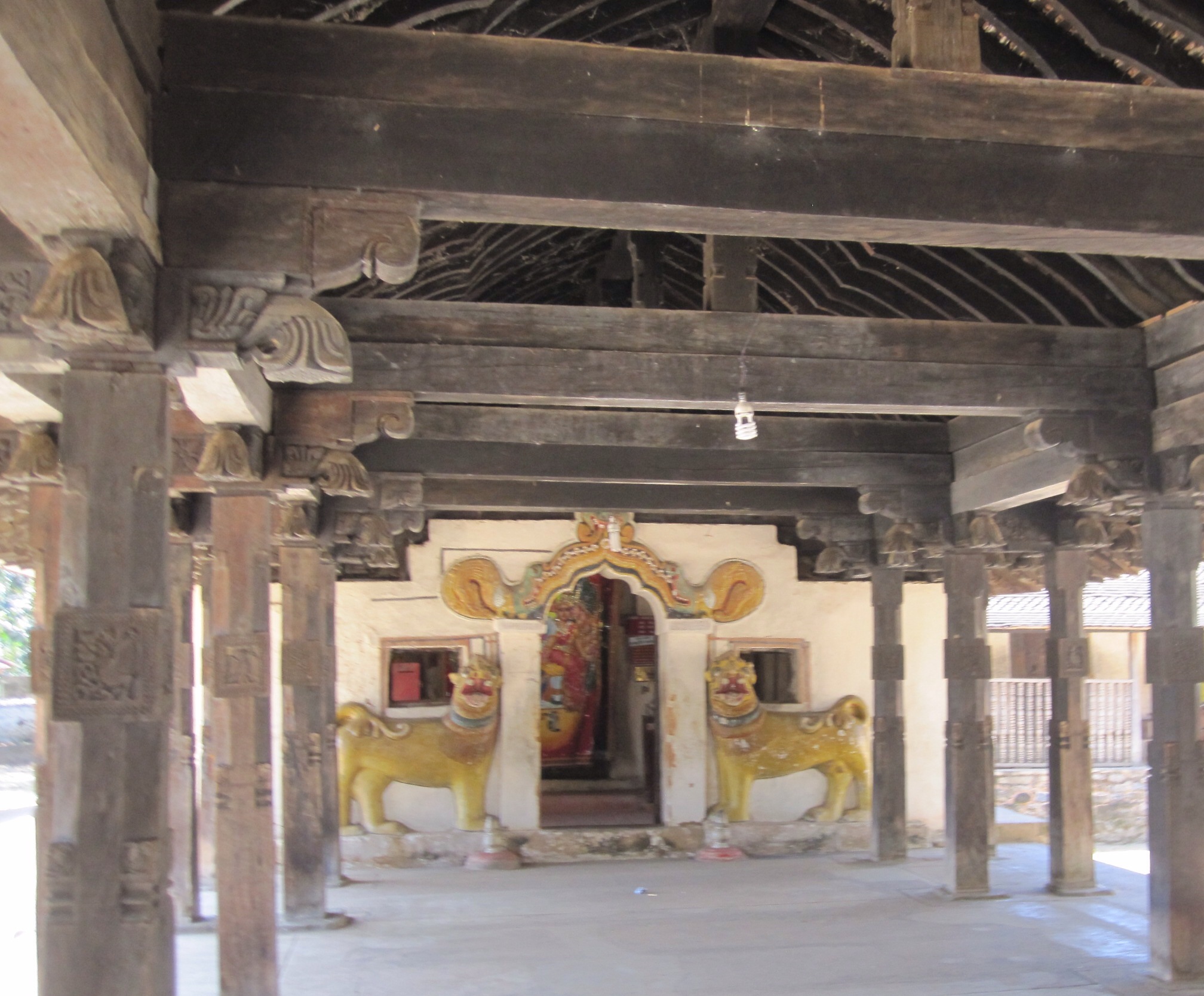 We left Embekka and climbed up the hill to make our way to the next temple, about 3km away. We had a picnic on a wall outside town only to get a fright when Dervie spotted a snake about a metre behind us swimming through the stream and slinking into the grass near where we were. Agh! It was big!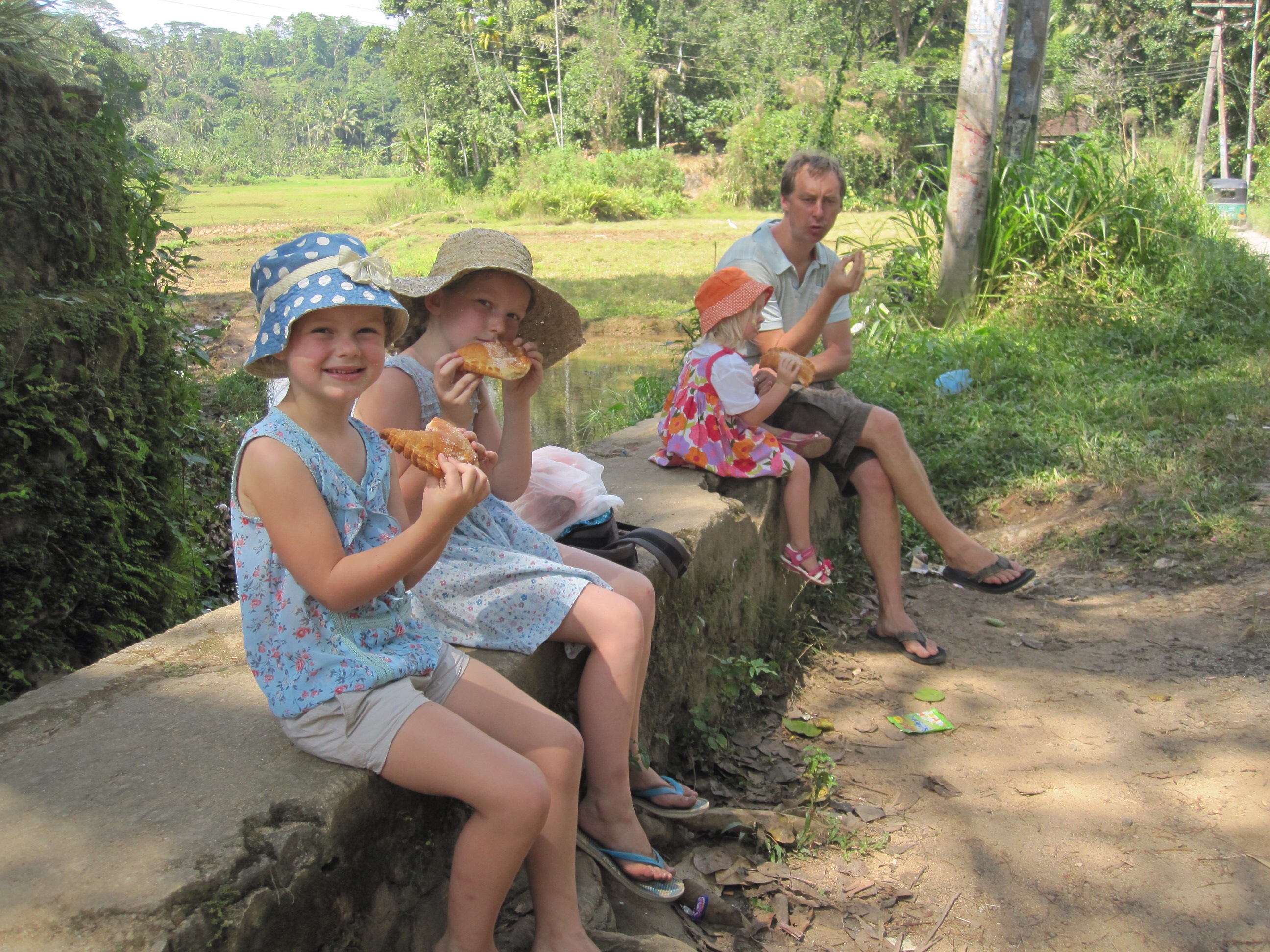 The next temple is called the Lankatilake temple. It's a lovely (although hot) walk to get there walking along paddy fields.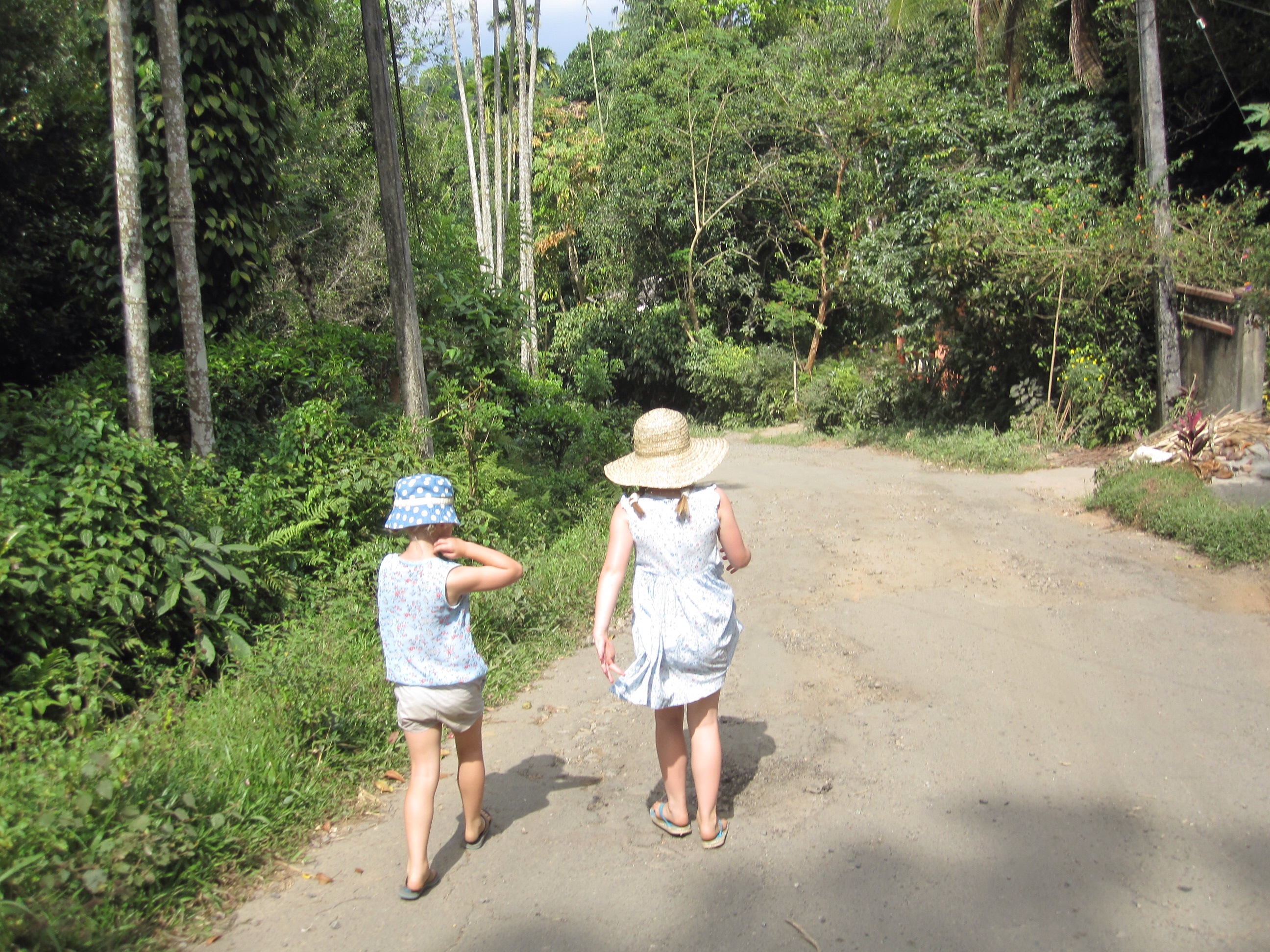 The temple itself is built on top of a huge rock outcrop with steps carved into the rock. It's pretty amazing looking with great views from the top.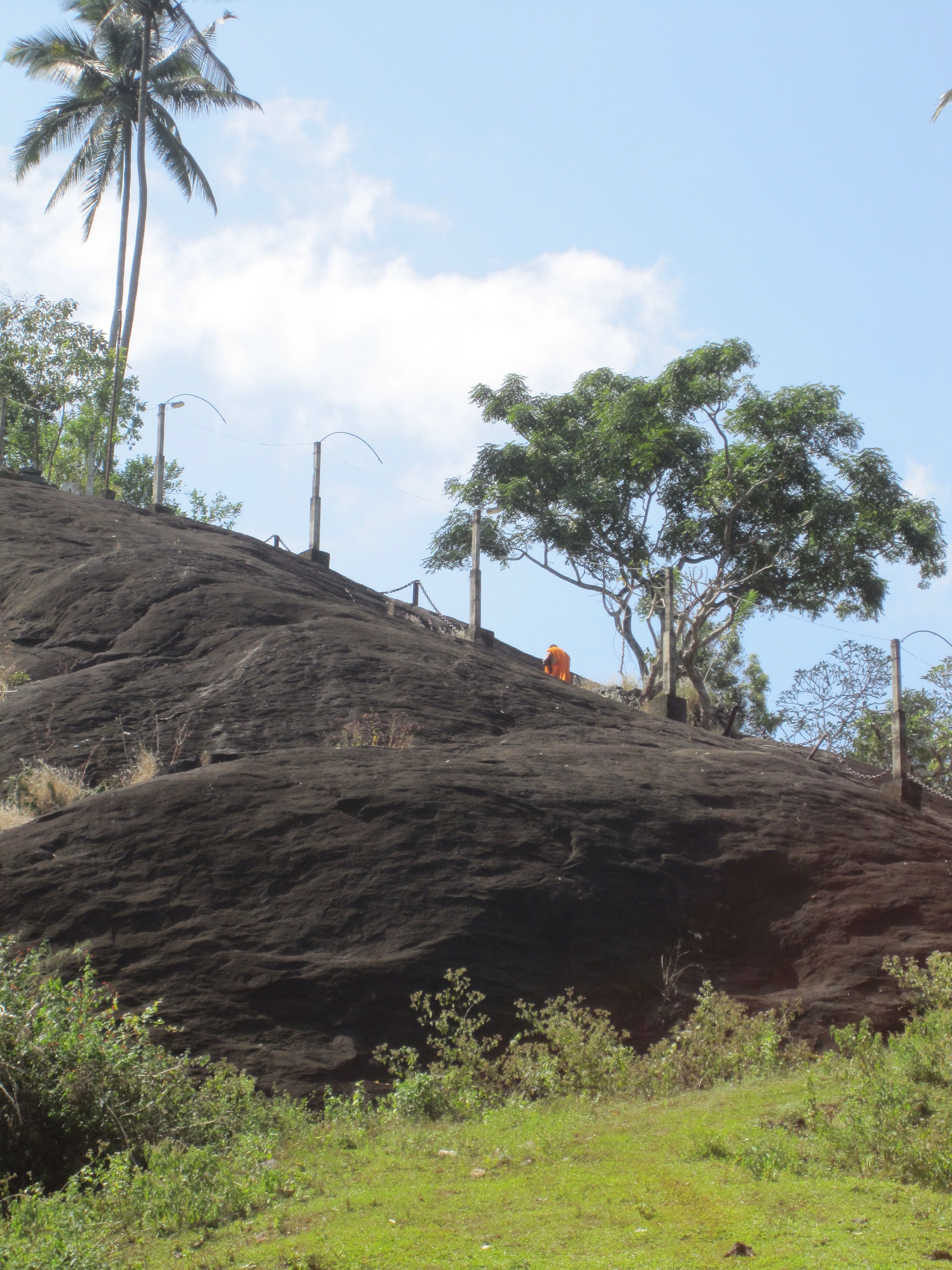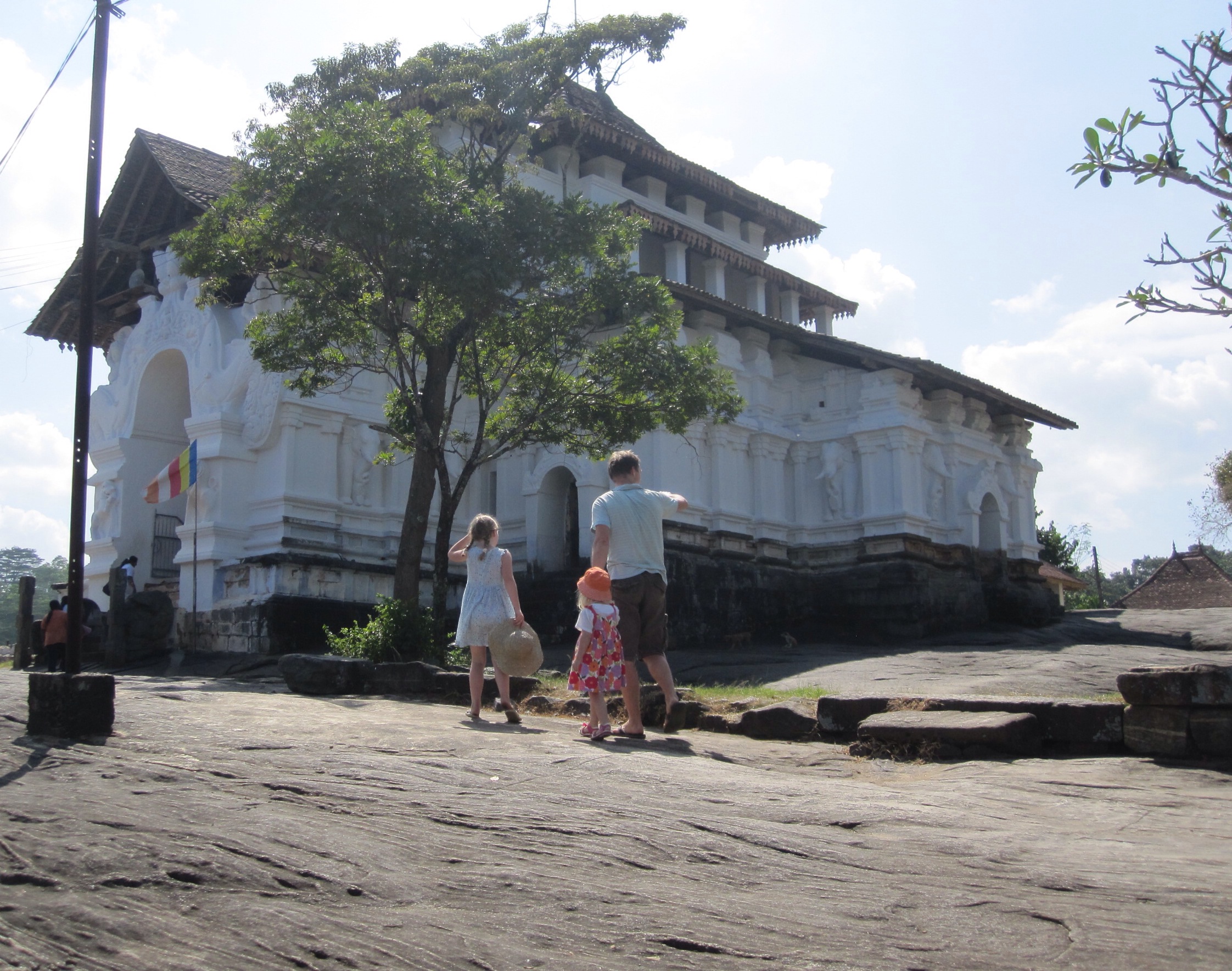 Inside there are Hindu and Buddhist shrines. It's lovely to visit, for the setting and walk as much as the temple.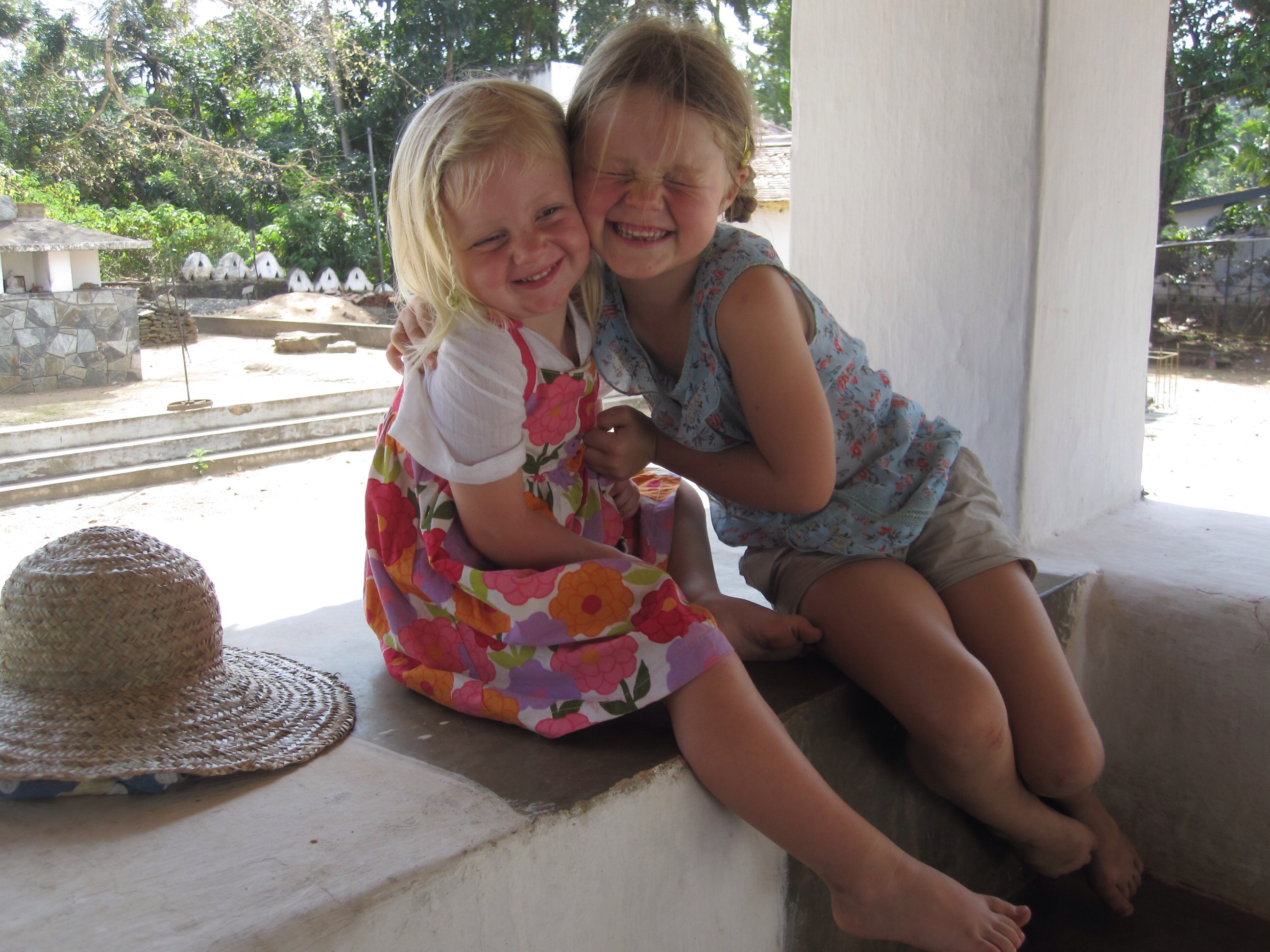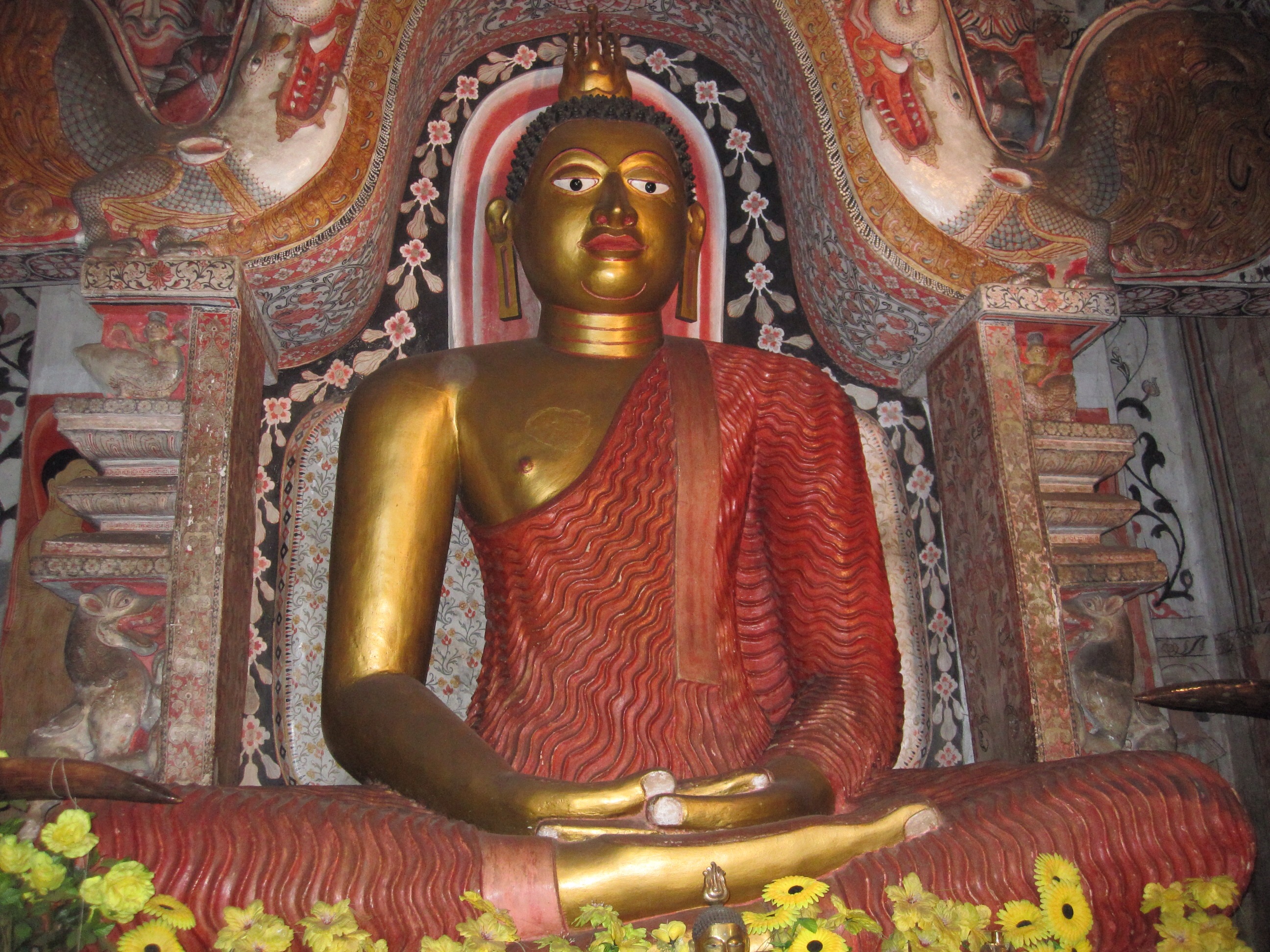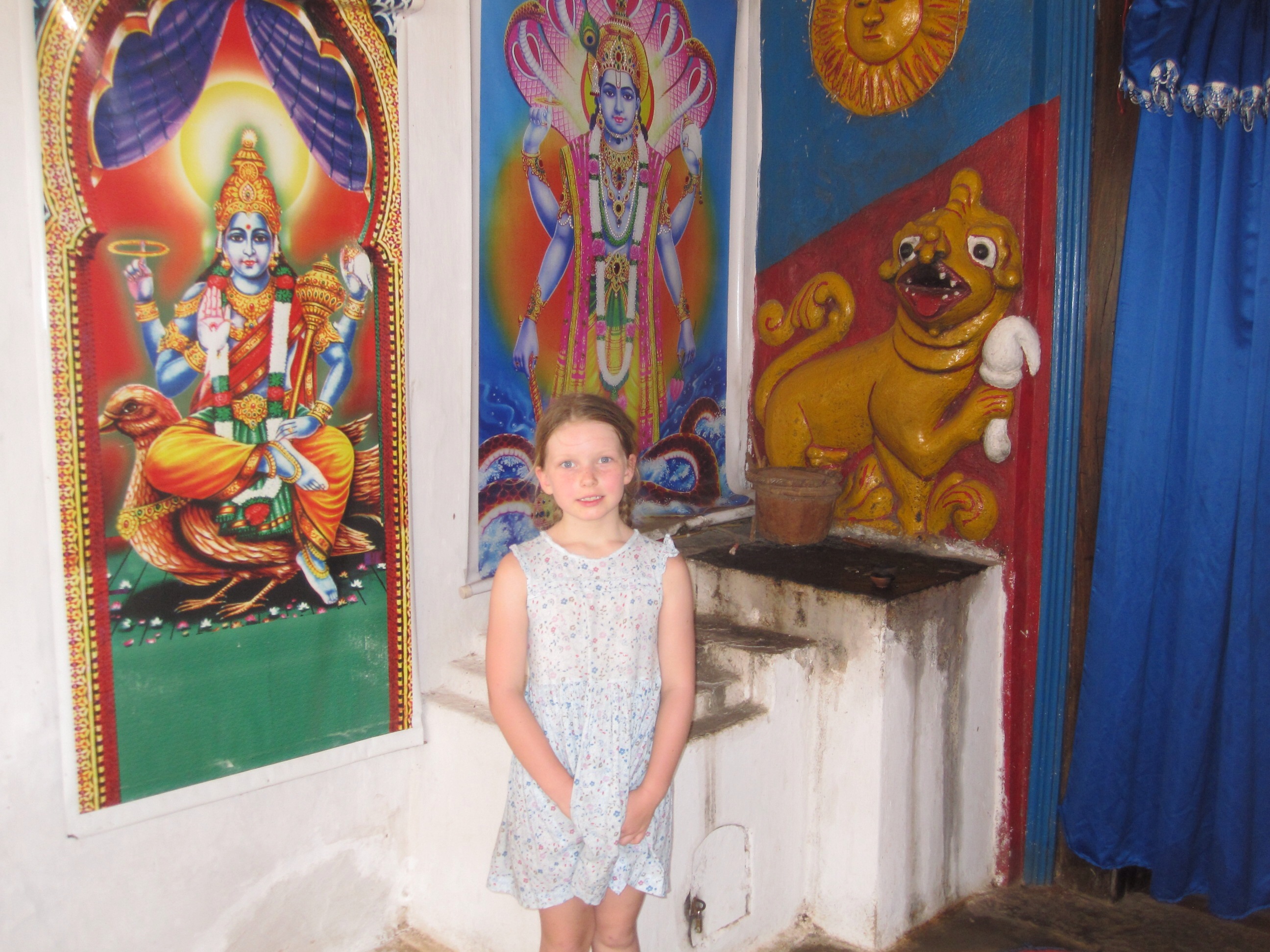 We got a lovely ice cream outside the temple in a village and passed sheets of cloves drying in the sun. They smelled amazing as you went by. Reminded me of my Mum's delicious apple tarts which she always puts cloves into.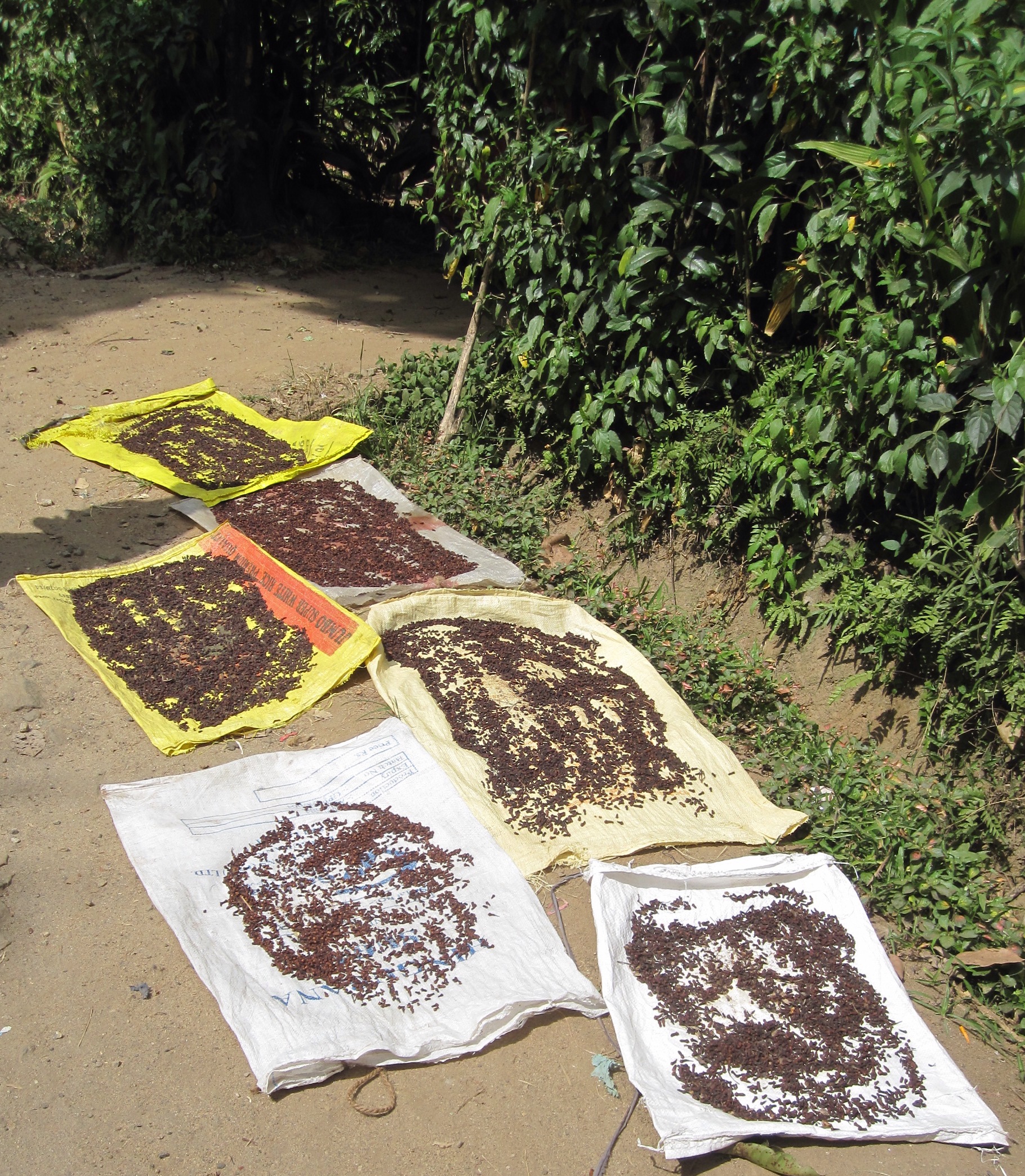 Hopefully not these cloves which you can see a dog decided made a lovely bed. He proceeded to have a good old scratch on them before wandering off. Lovely…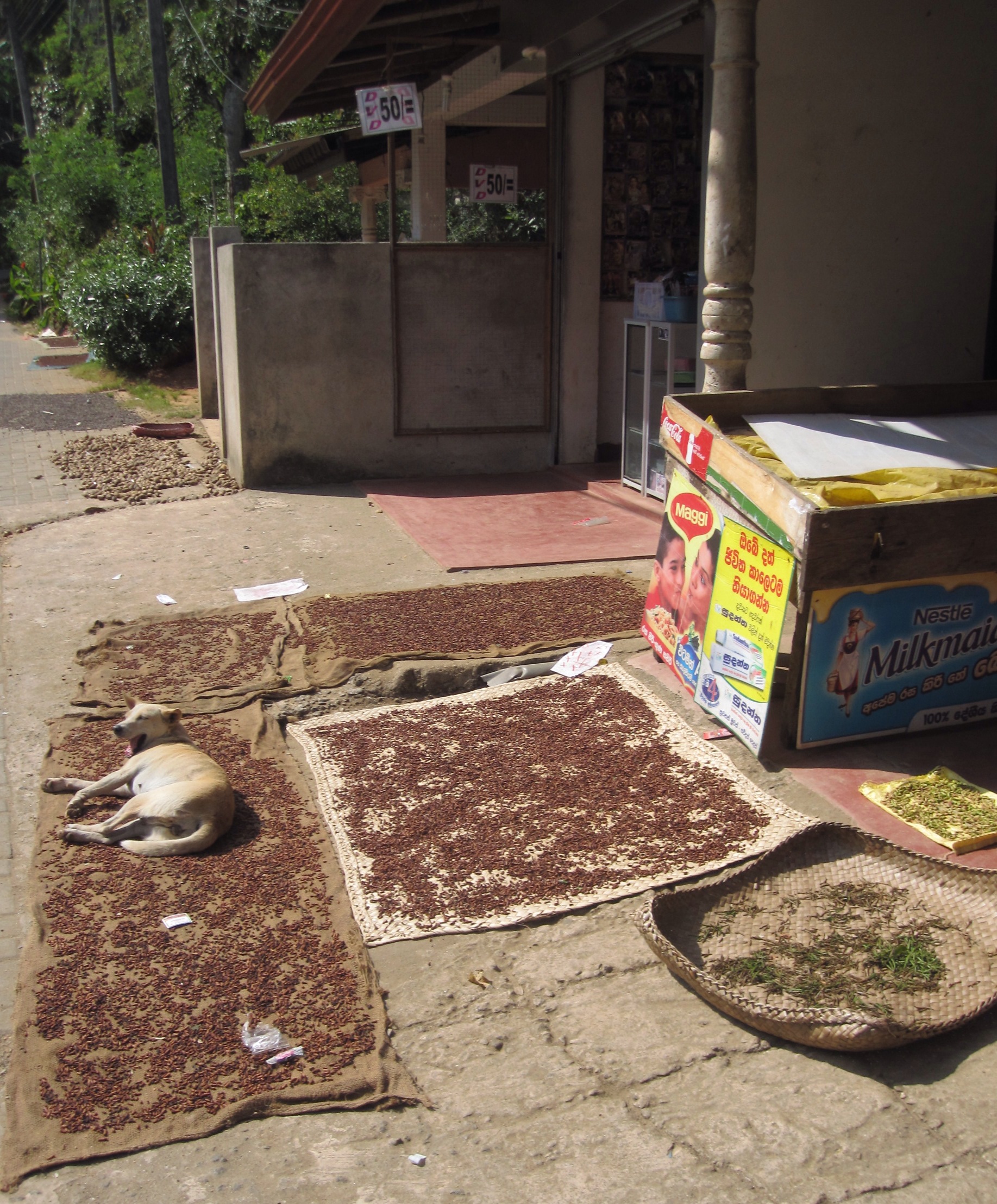 We caught a tuk tuk then which brought us to the bus stop and headed back to Kandy. It's definitely worth a day trip to visit these temples. We all loved this adventure. There is a nominal charge to visit them, think it was a couple of hundred rupees for each. Also It might be worth doing earlier in the morning though as we got caught in the mid day sun and it was roasting. Roasting but still a lovely break.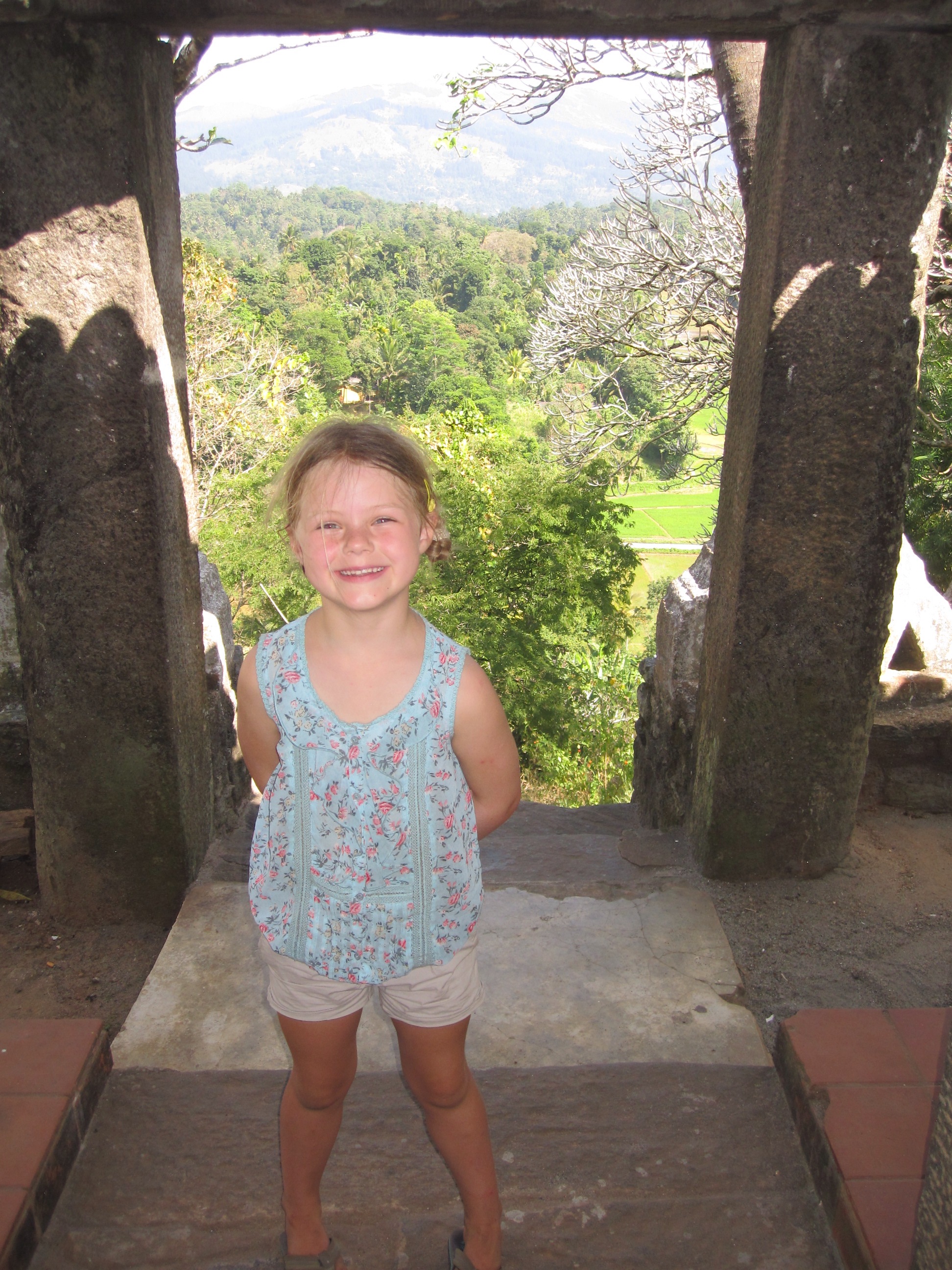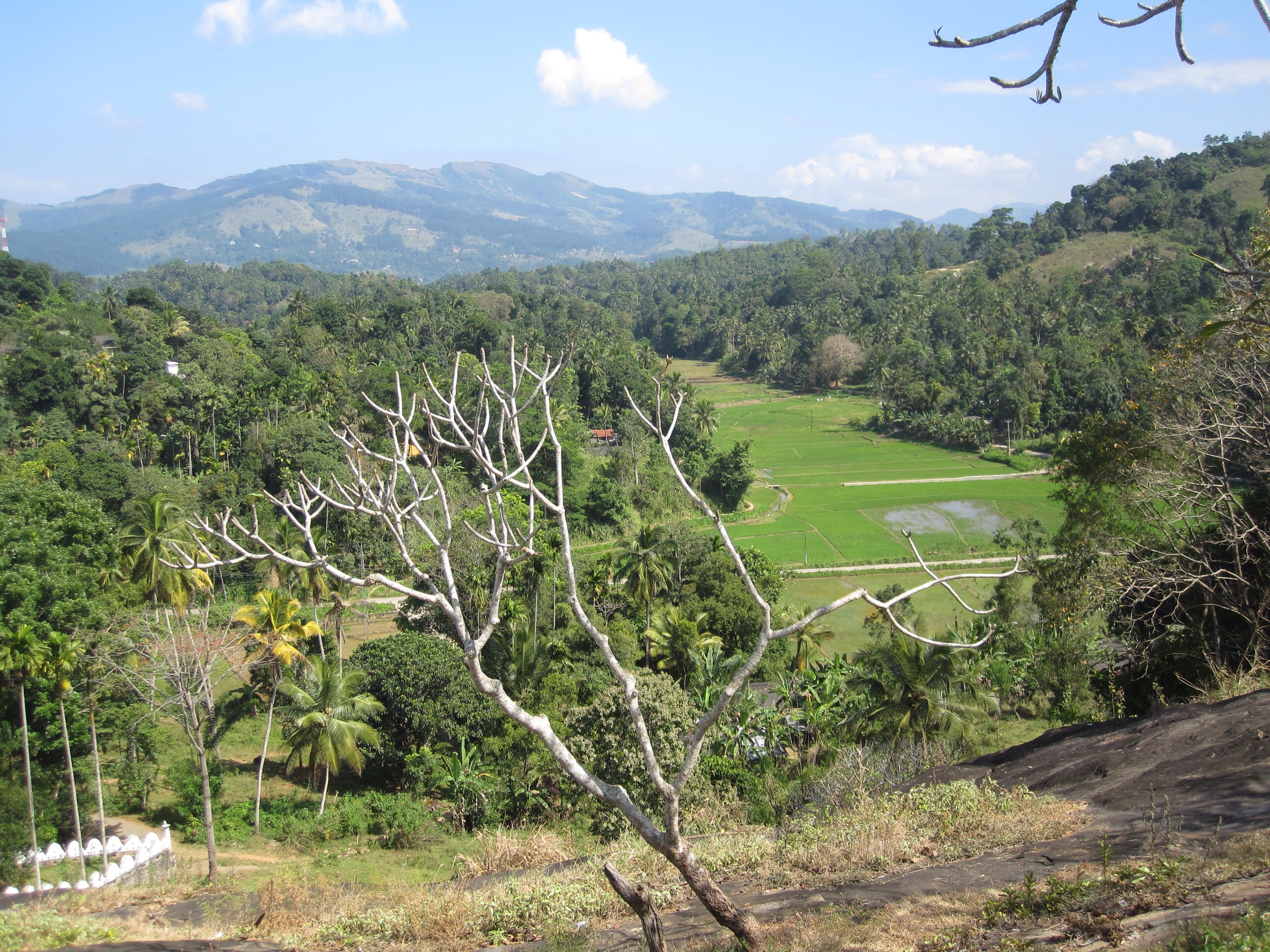 For more things to do in Kandy, have a look at our top 10 list here.