We thought we'd write a post about things to do with kids in Kandy. Here's our top ten for small kids (under 10's). Although most of these probably apply to anybody!
1) Use another hotel's swimming pool
It seems in Sri Lanka, you can pay to use a hotel's pool even if you're not staying there which is great when you're on a budget and can't afford the snazzy hotel. We did this a few times, especially if we were in a city and not near the sea. In Kandy, we stayed in a place called Kevin's lake view on the lake and only about 100m away was "Hotel suisse" which had a smashing pool, loungers and a playground. We used it twice. It cost us 1,000 rupee (just under €7) for us all to use the pool. Kids were free, so 500 rupee per adult. They also had a few resident monkeys and trees filled with fruit bats sleeping upside down much to the girls delight.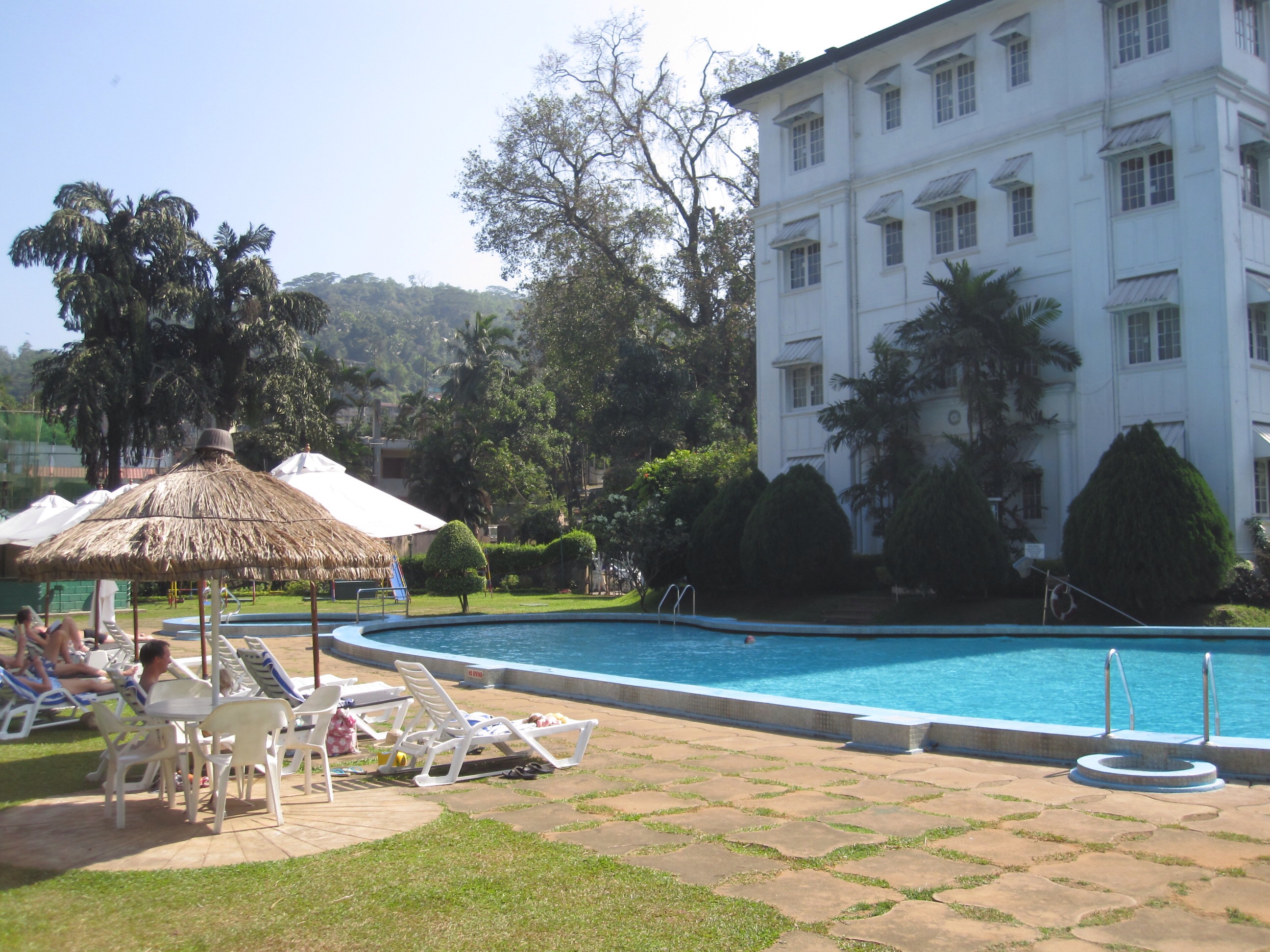 2) Visit the temple of the tooth
The temple of the tooth is well worth a visit when you're in Kandy. You can read more about what we did and see some pictures here. It's one the most revered Buddhist shrines in Sri Lanka and the world. The shrine is one of Buddah's teeth taken from the ashes after his cremation in India. If you go at certain times, you can catch "Puja" (offerings or prayers) where there's a ceremony with Kandyan drummers drumming followed by a ceremonial opening of the room where the tooth is kept so people can revere it. It was great for the kids to see the whole ritual. I think it's a must if you're in Kandy. Follow the link above to hear all about our visit.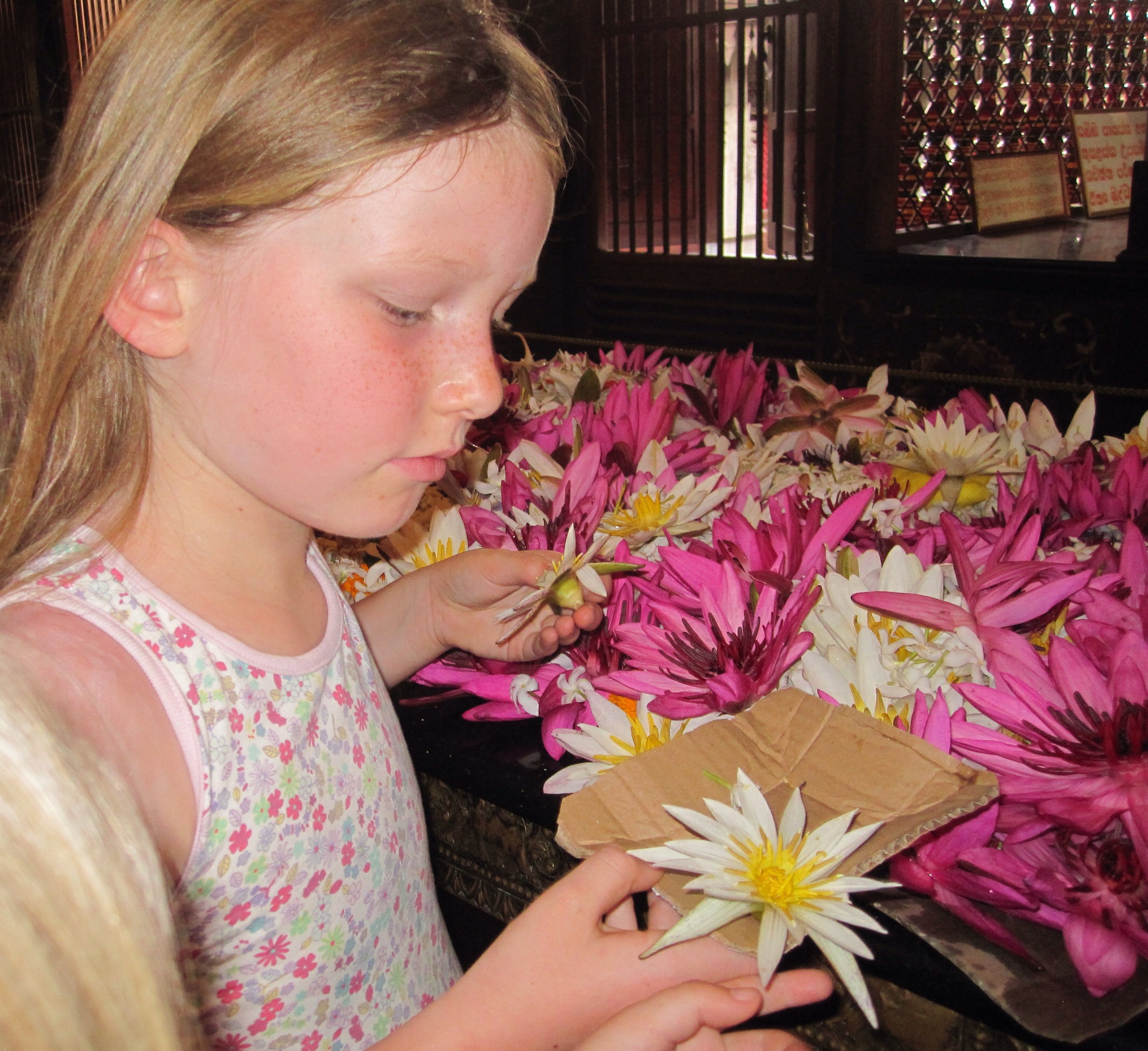 3) Go see the free Devales beside the temple of the tooth
If you didn't want to pay into the temple of the tooth or you'd been before, you can visit the free Devales (temples) in the same enclosure. We loved these, there aren't half as many people visiting them. There are lots of little shrines in them and sacred Bo trees with ribbons tied to them. Buy one of the oil candles and light it in memory of loved ones. Pouring the oil into the little dish, placing the wick carefully in and lighting it is fun. We also got to see one of the Devales elephants getting an exfoliation with a coconut husk. He seemed to be enjoying himself. They're definitely worth a visit.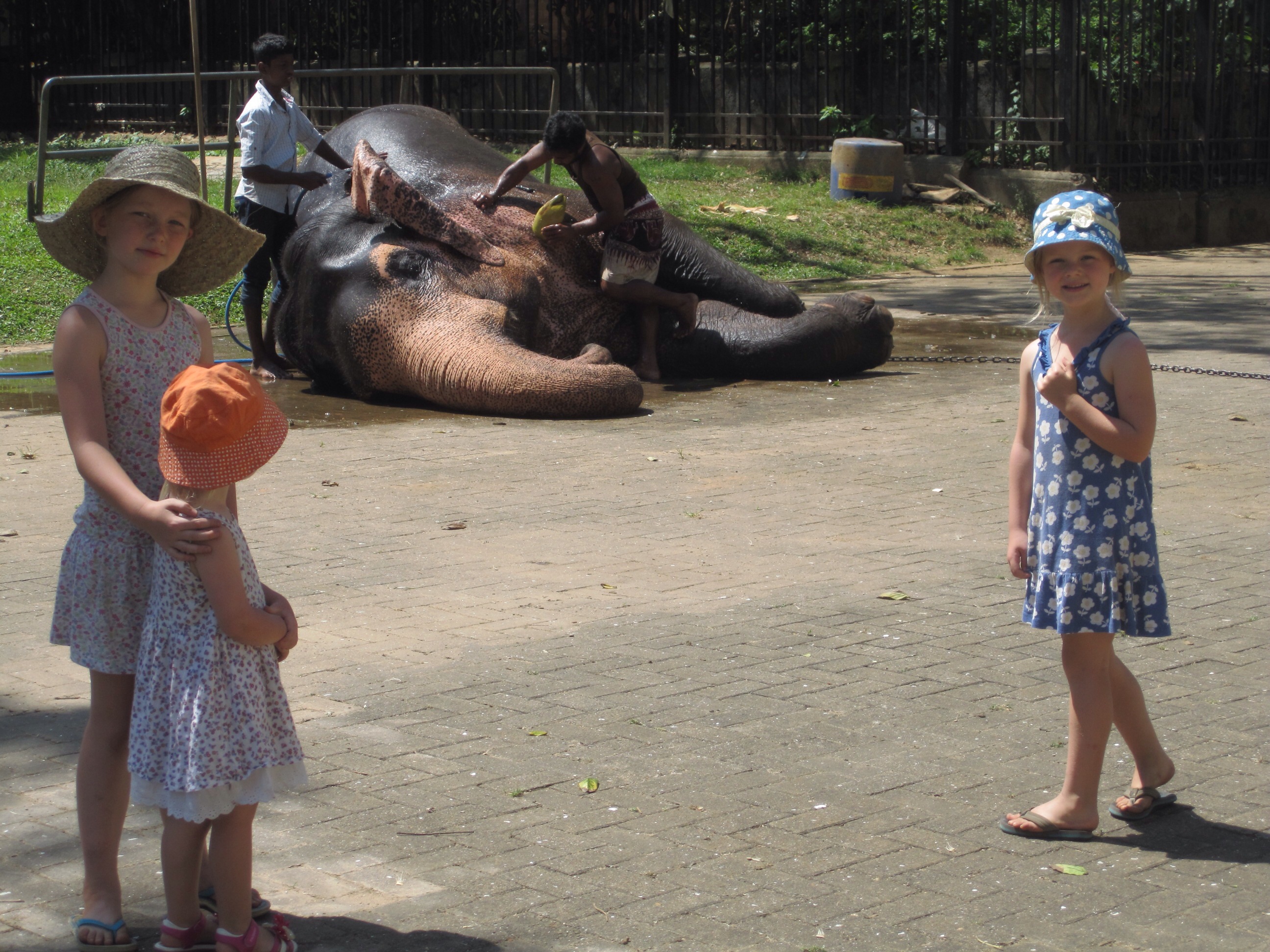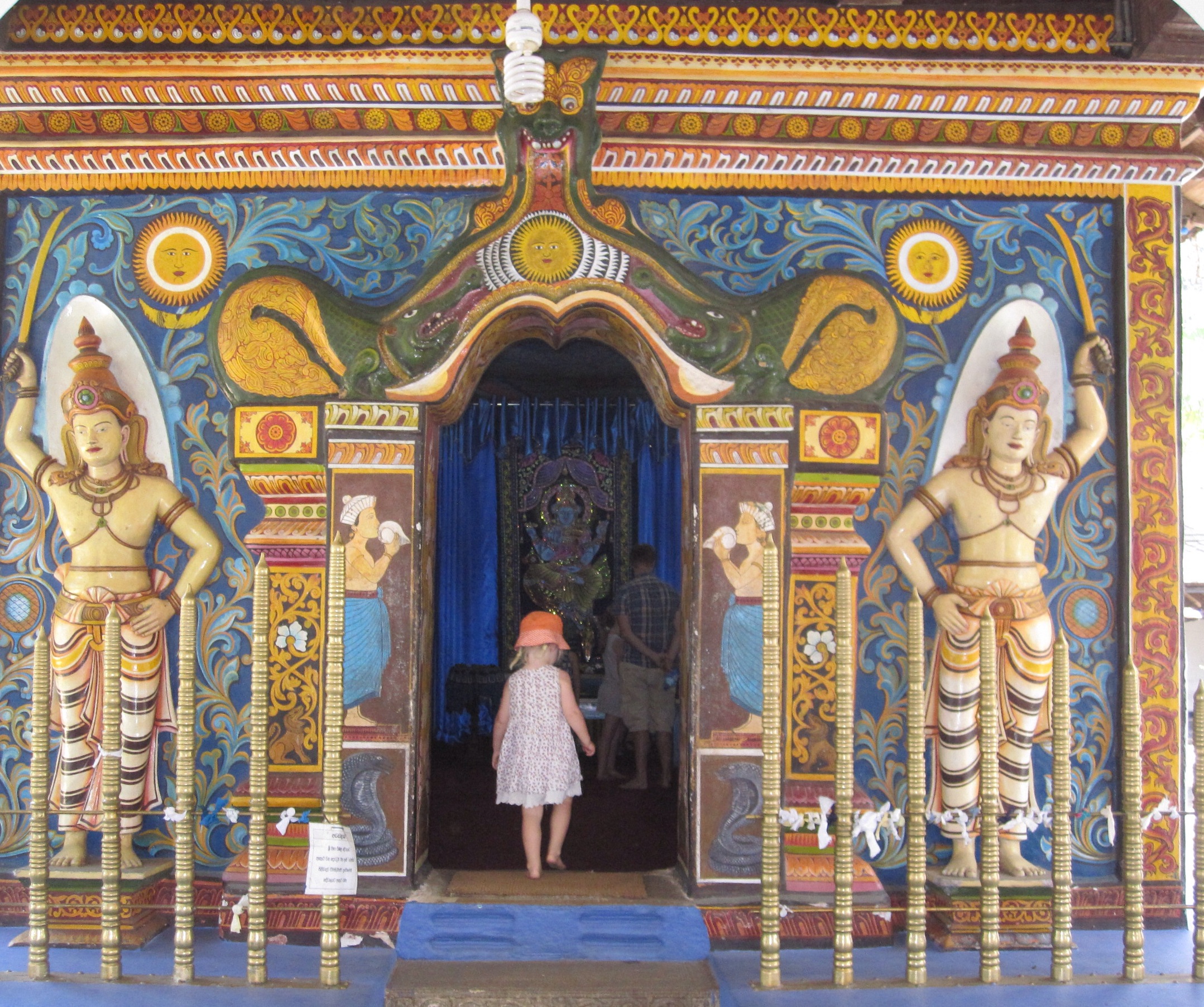 4) Play in the playground at the end of the lake
There's a great children's park/playground at the far end of the lake away from town. Our girls loved it. It was busy but really well maintained and great fun. It's huge and very multi cultural. Definitely worth a visit if you have under 10's. Note it's closed on Mondays, we found that out the hard way.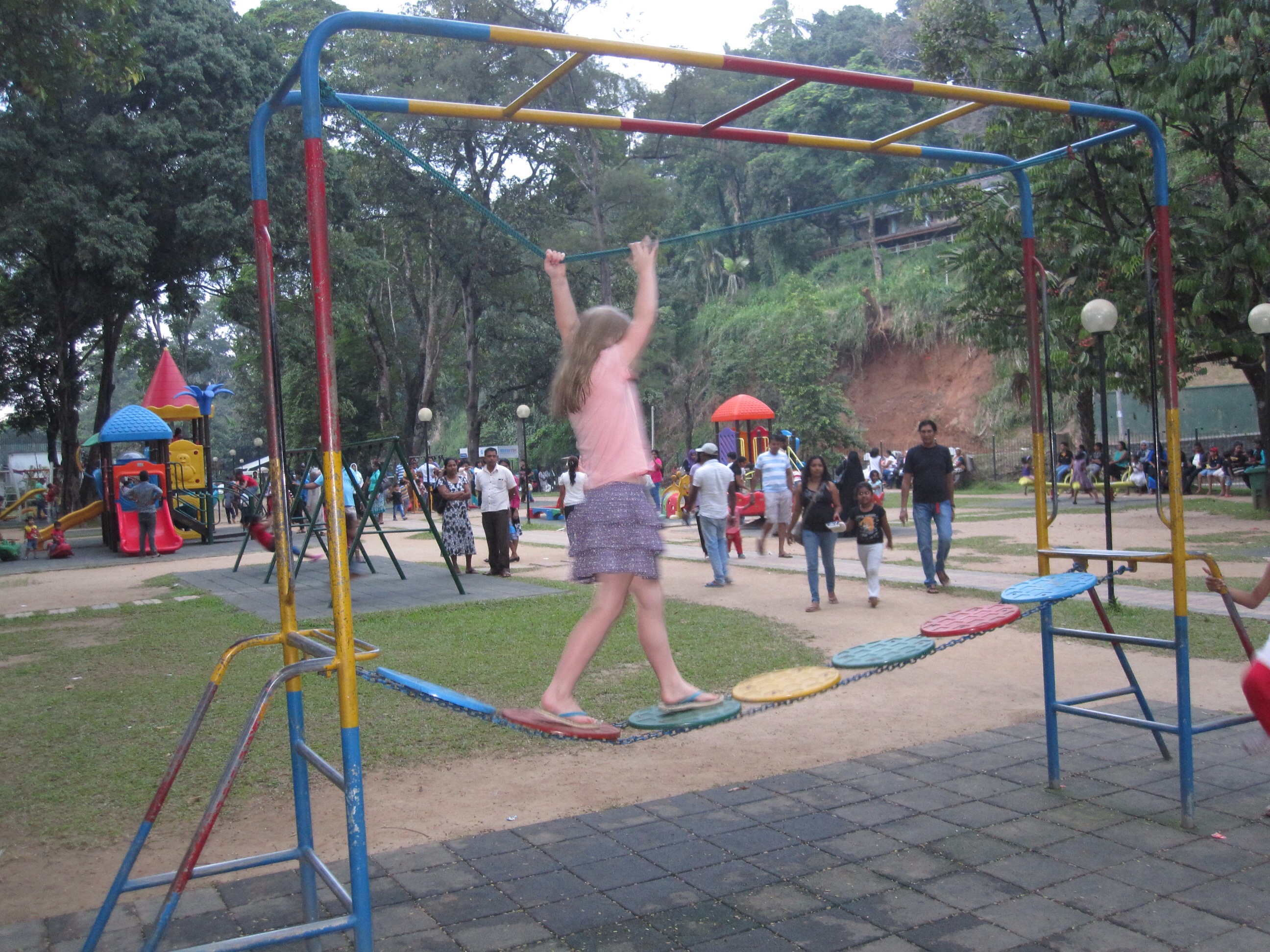 5) Walk around the lake spotting monitor lizards, turtles, ducks and fish
This is a given in Kandy. Basically there's a big man made lake in front of the temple of the tooth. Lots of the hotels and accommodation are around it (ours was). You can't swim in it, it's pretty polluted but great for spotting animals. You can go on a boat trip around it, we didn't but it looked nice. On a walk around it, you're guaranteed to see turtles and monitor lizards (look closely at the dead branches in the water), fish, monkeys, fruit bats, ducks and birds. One side of the lake (the side with the temple on it) is much quieter than the other. The other is unfortunately crazy with traffic which is a shame. Walking around the lake is a lovely, free albeit noisy with traffic, activity. We did that daily.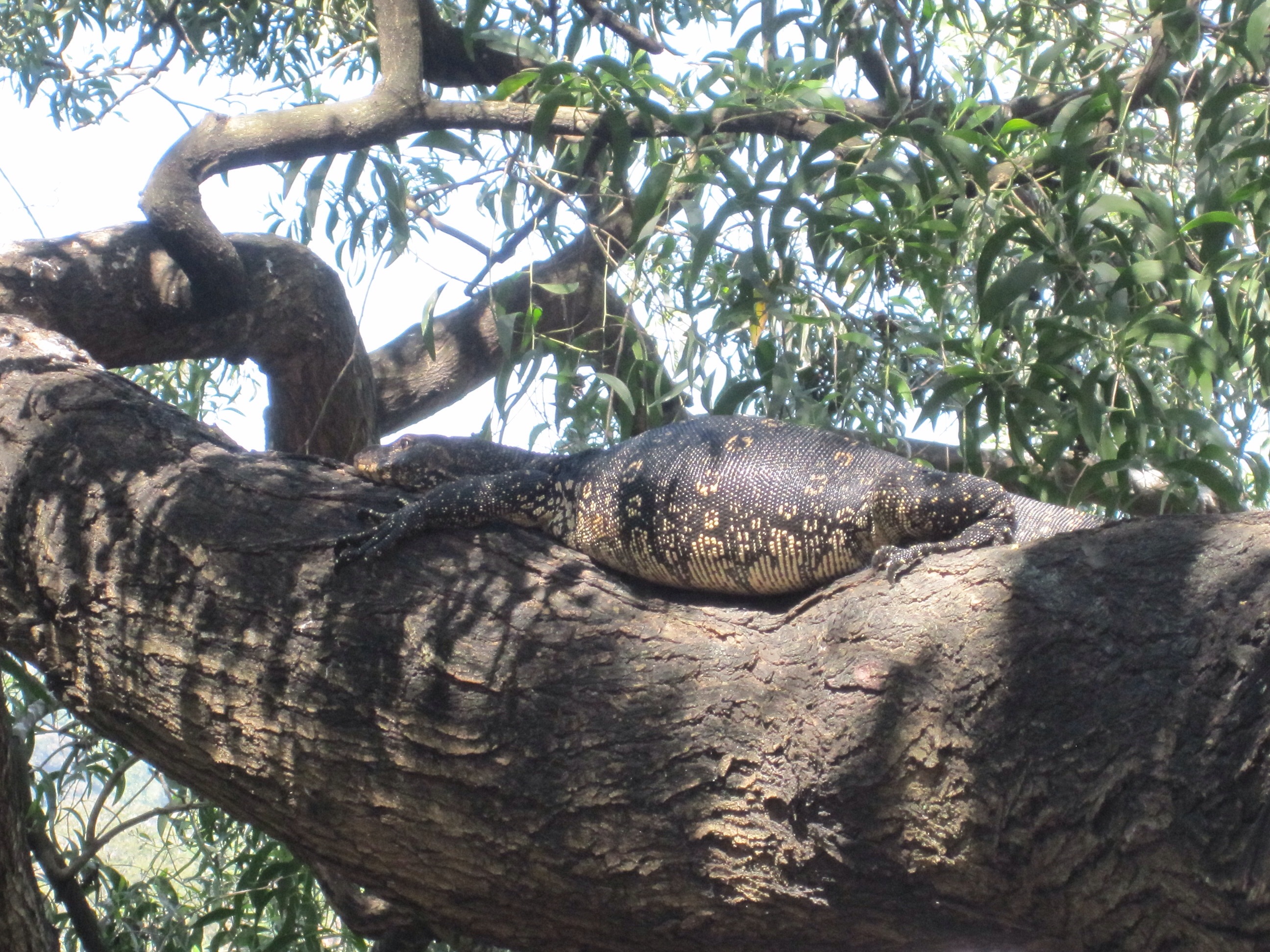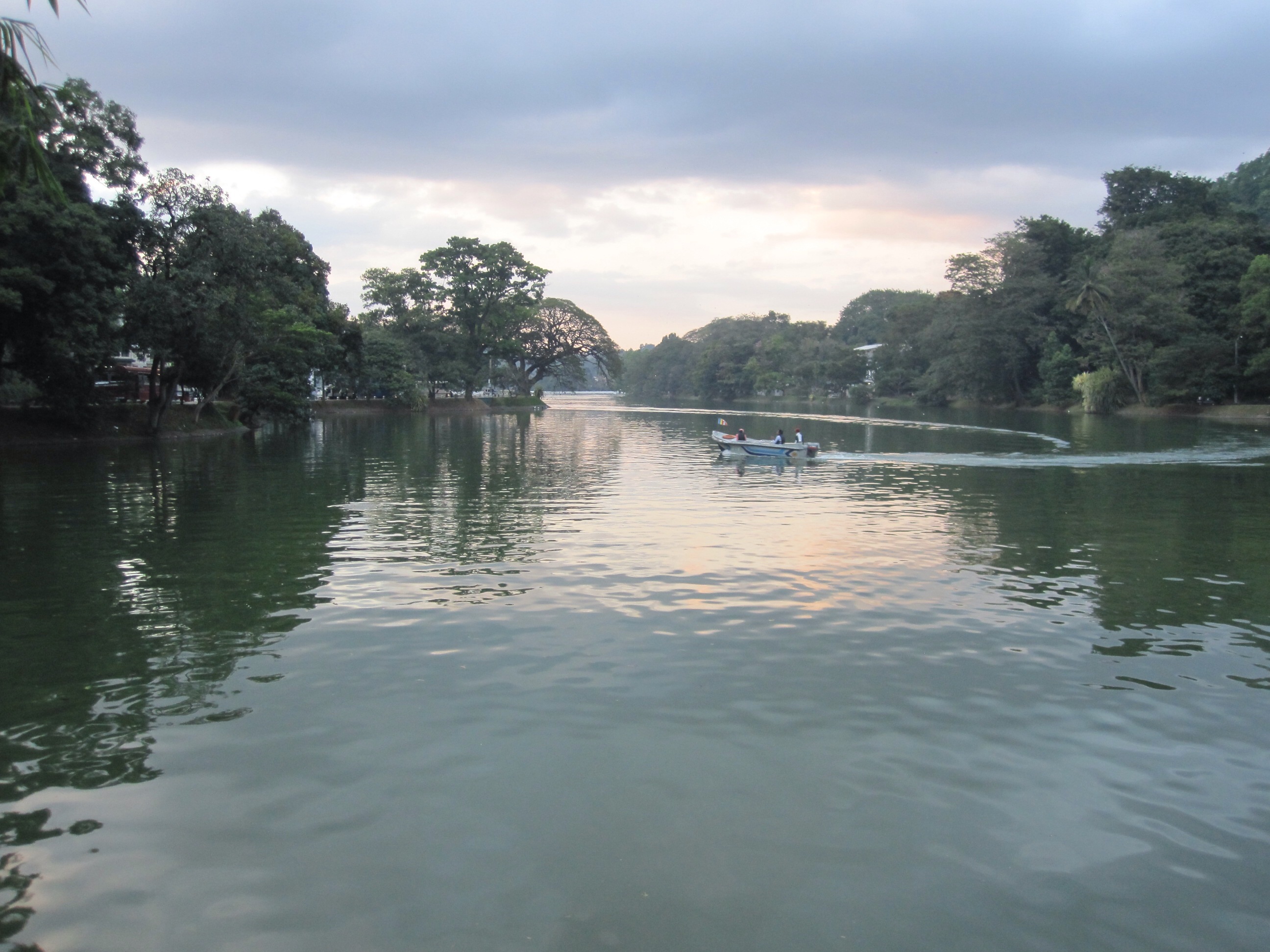 6) Chill out in the botanic gardens
The botanic gardens a few kilometres out of town are well worth a visit. Read more about them and see our pictures here. They were a complete oasis of calm in an otherwise hectic, traffic-filled city. We spent the whole day there chilling out. We walked through giant Burmese bamboo, over rope suspension bridges, through orchid houses, around herb and medicine gardens. We rolled down hills, ate ice cream and lay in the grass. It was well, well worth the visit. Just lovely. Go!

7) Go out in the countryside to visit the 3 temples
This was a great day. We hopped on a bus and got out of town to visit some temples in the countryside. They're lovely and getting out of town for a day is great. You can get a bus to about 1km from the first one and then you walk between the others. We only made it to 2 out of the 3 as the distance between the last 2 is 4 or 5km and our girlies got too hot/tired. Read more about these and see our pictures here.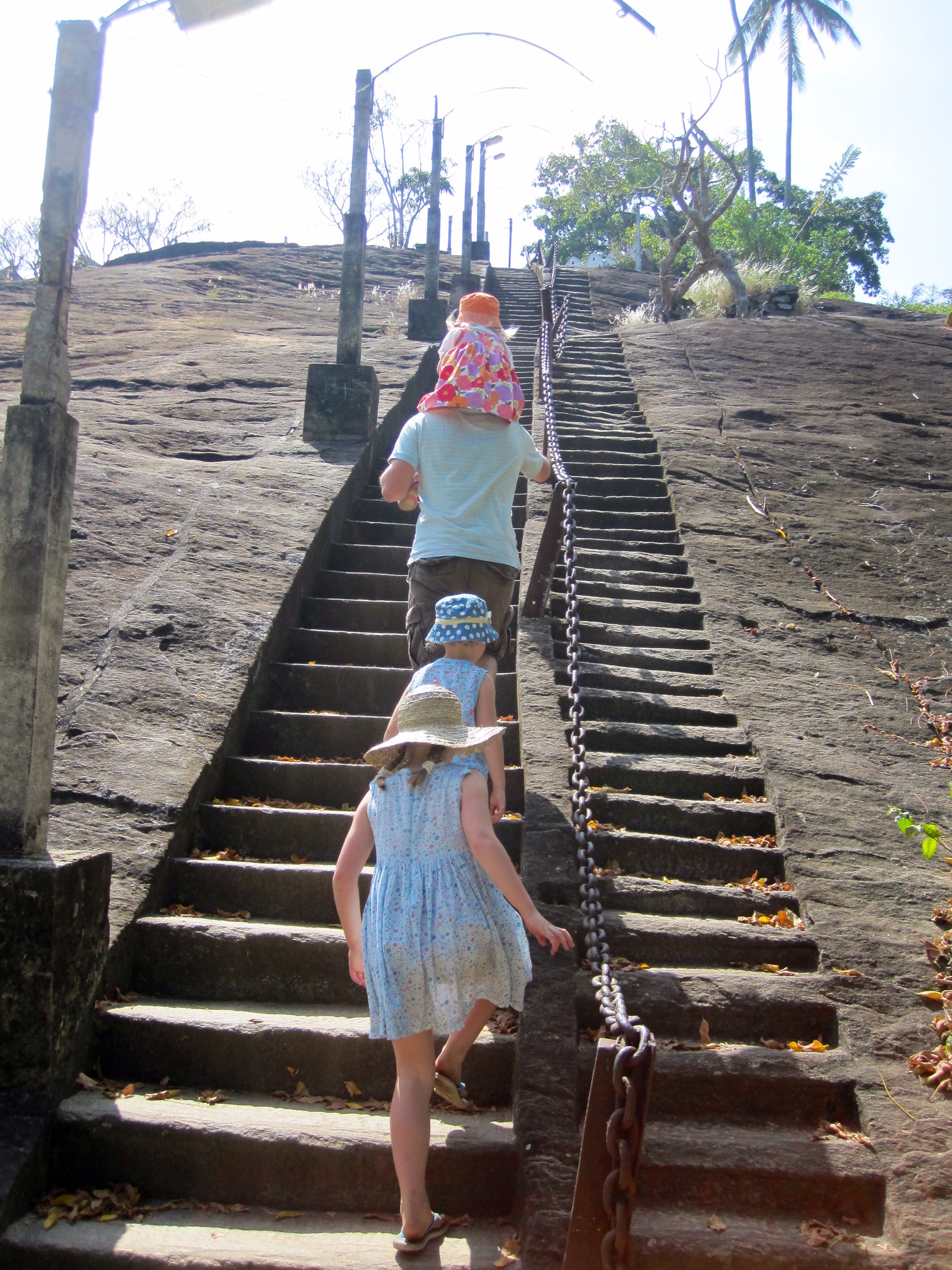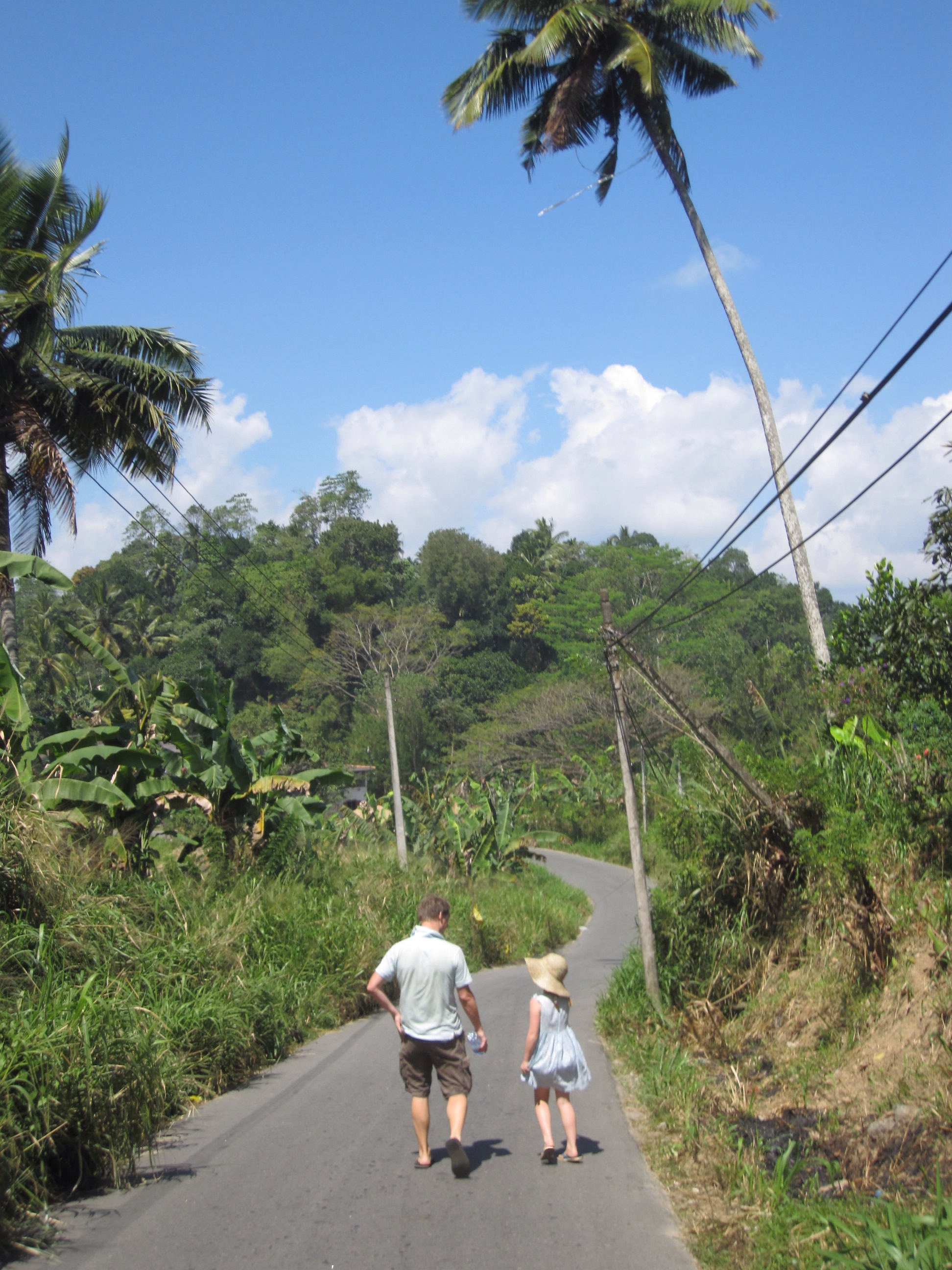 8) Go see a show
Okay so this is a very touristy thing to do but it's great. Basically it's a show put on in a simple theatre with various different traditional dances. There are peacock dances by ladies dressed as peacocks, snake and bird dances, fire juggling and eating and last but not least fire walking where guys walk over hot coals. Cool :-). I think the funniest thing about the show for me was when the show was over. People were getting up close to see how hot the coals actually were. At this stage, the dancers etc had all left so it was just tourists looking. An Ozzie man in his 50's touched the coals and decided they weren't too hot after all so proceeded to walk across to a big round of applause from everybody. He was delighted with himself and walked back again. Admittedly the coals would have cooled down a bit at that stage but I wonder did he have any blisters the next day.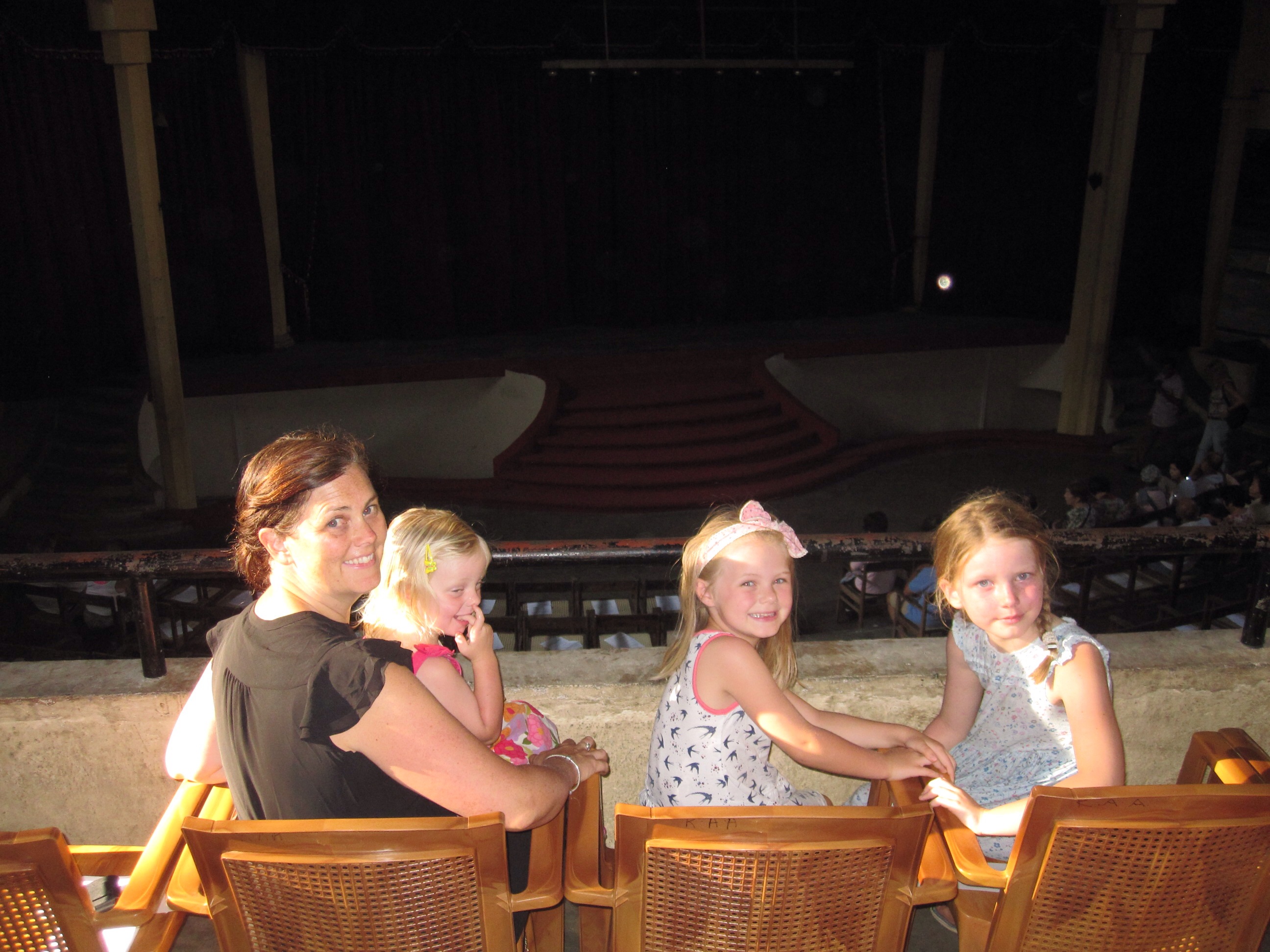 9) Visit the British Garrison Cemetery
This one is a bit morbid I guess but we find our kids love cemeteries. I do too actually. I think I see them more as places to remember people than places to be sad in. I love reading the gravestones and imagining what might have happened to the people buried there and what kind of lives they had. This particular cemetery is called the British garrison cemetery and is full of graves of British and Irish (we found 3 Irish graves) of people who'd died in colonial days. There was a boy there called Harsha who's happy to show you around and tell you stories about the people who died for a small donation. He has a flyer also with more information about some of the people buried there. There were really interesting stories about people getting trampled by elephants, people dying in child birth, dying of sun stroke, getting shot and dying of malaria and cholera. It's well worth a visit if you like this sort of thing. You'll find it just after the exit of the temple of the tooth on the quiet side of the lake on the left.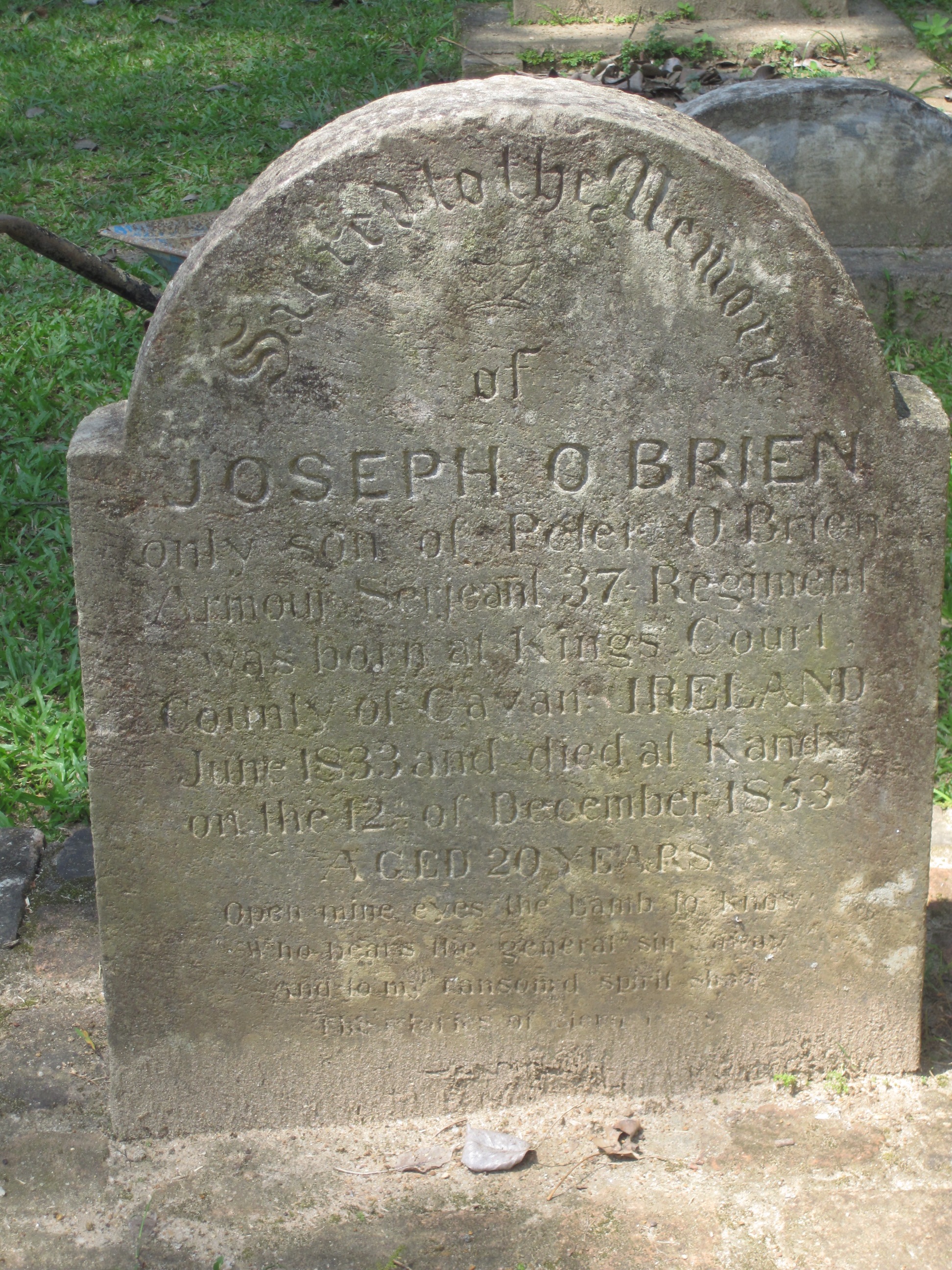 10) Let them eat cake
We discovered (to the detriment of our wastelines) that the cake in Kandy is great! They sell it everywhere in big slabs. You can get a piece which must be about 30 cm x 15cm for about €2. They have various types, Madeira, chocolate and marble cake and many more. We used to buy a slab and bring it with some "short eats" for a packed lunch. Short eats were kind of small pastries and buns you can buy in the bakery. They'd be things line chicken pastries, curried veg, sausage rolls, sweet buns and cheese pastries. They're delicious and super cheap. Those coupled with some cake and water would and did make a great packed lunch. Yum!