After Negombo, we arrived in Mirissa Beach after a long days travelling by public transport. Long but unbelievably cheap. Think it cost us about 12 euro for the 5 of us to travel from Negombo to Mirissa which is a 5 hour journey on buses, trains and Tuk tuks. The first thing we did in Mirissa was dump our bags on the beach and jump in for a swim. The water was clear with big waves and was really warm, almost not refreshing. Still we weren't complaining, we were really looking forward to chilling out here for 5 days.
I went off in search of accommodation and wandered up the lane way opposite the beach. The first few places I checked were full which was worrying but as I moved further along, there were spaces. I stopped into a hotel called "Hotel Vacanza" and met the owner "Bertie". He had a smashing en suite room with balcony with a large table. The room itself had 2 huge king size beds and a massive bathroom. Couldn't have been better. Only issue was the price, he was looking for 85 USD for the room. Way over budget for us. Hmmmm…. I was going to have to try my best bargaining skills here. I proceeded to tell him what a nice family we were, how the president of Ireland was called "Bertie" (white lie…. ) and how we were looking to stay 5 nights. Somehow I managed to bargain him down to 40 USD a night (5,200 rupee) and headed back to the beach delighted with myself :-). Ro thought he might do better and set off looking the opposite direction, only to return 15 minutes later and admit I'd a good deal. So Bertie's or Hotel Vacanza it was…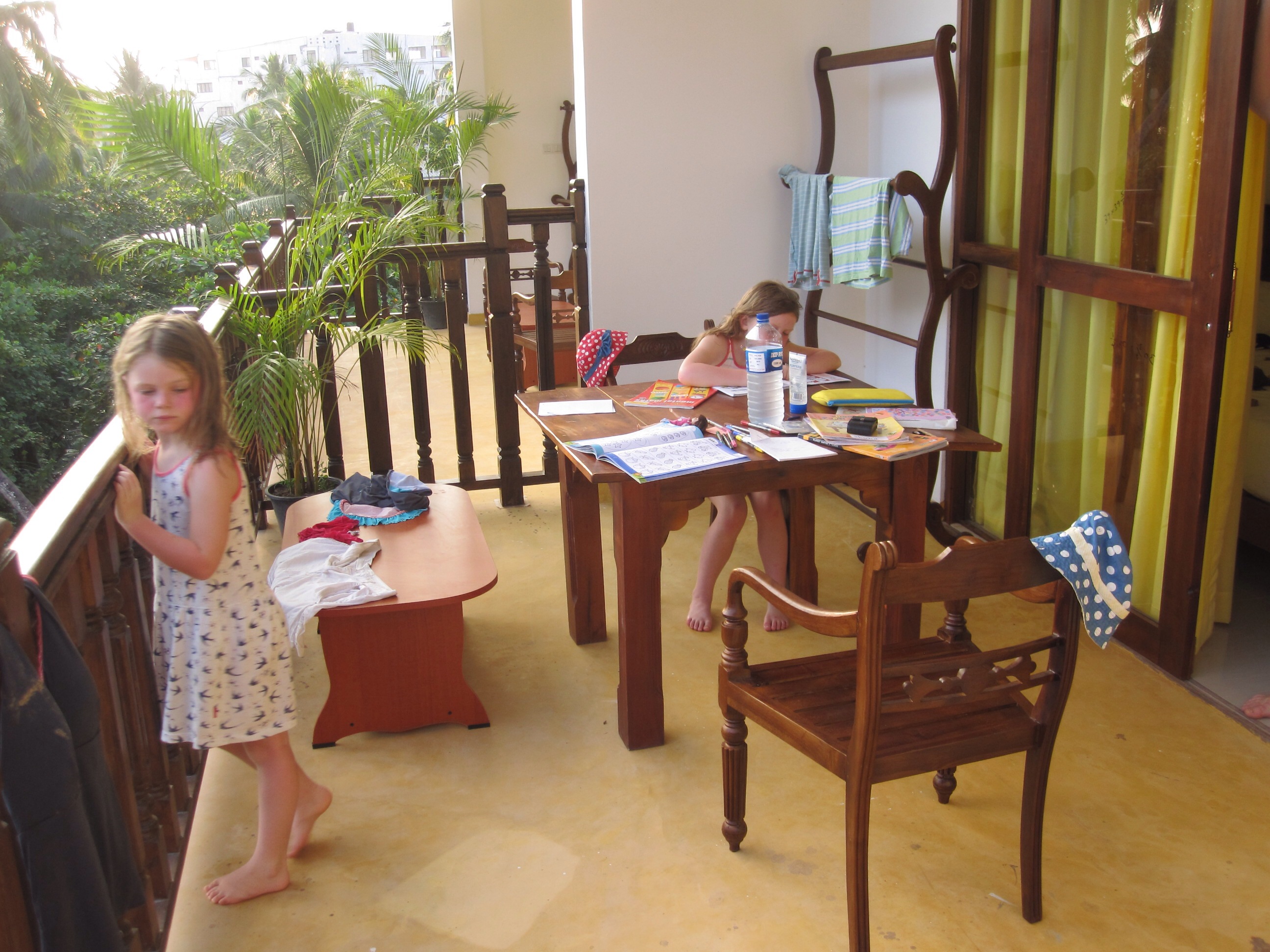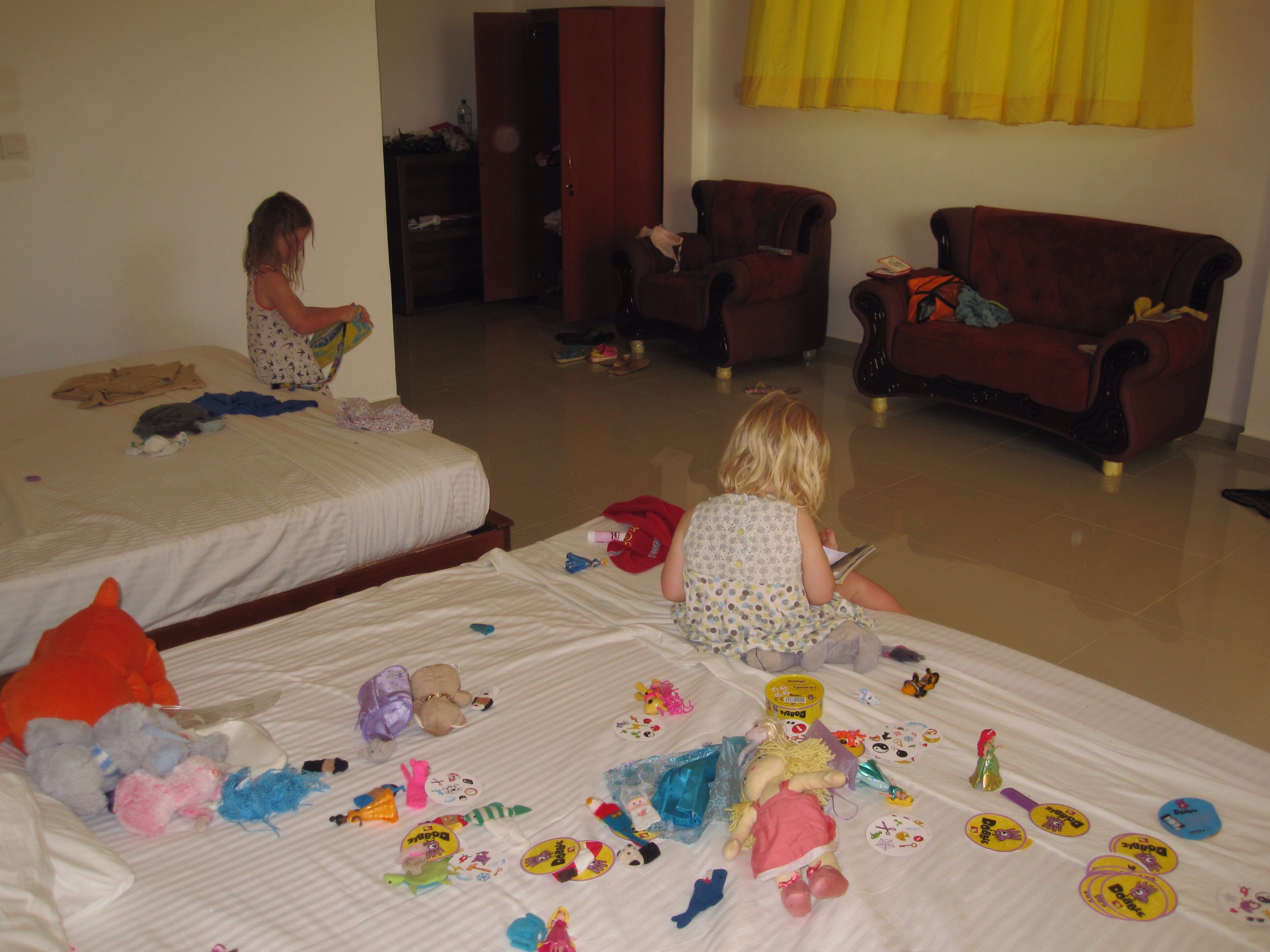 We spent the rest of the day and pretty much the week on the beach. There was a great reef down one end of the beach which had great surf but also meant there was a protected swimming area in front of it for the kids. Think that was our favourite spot to hang out.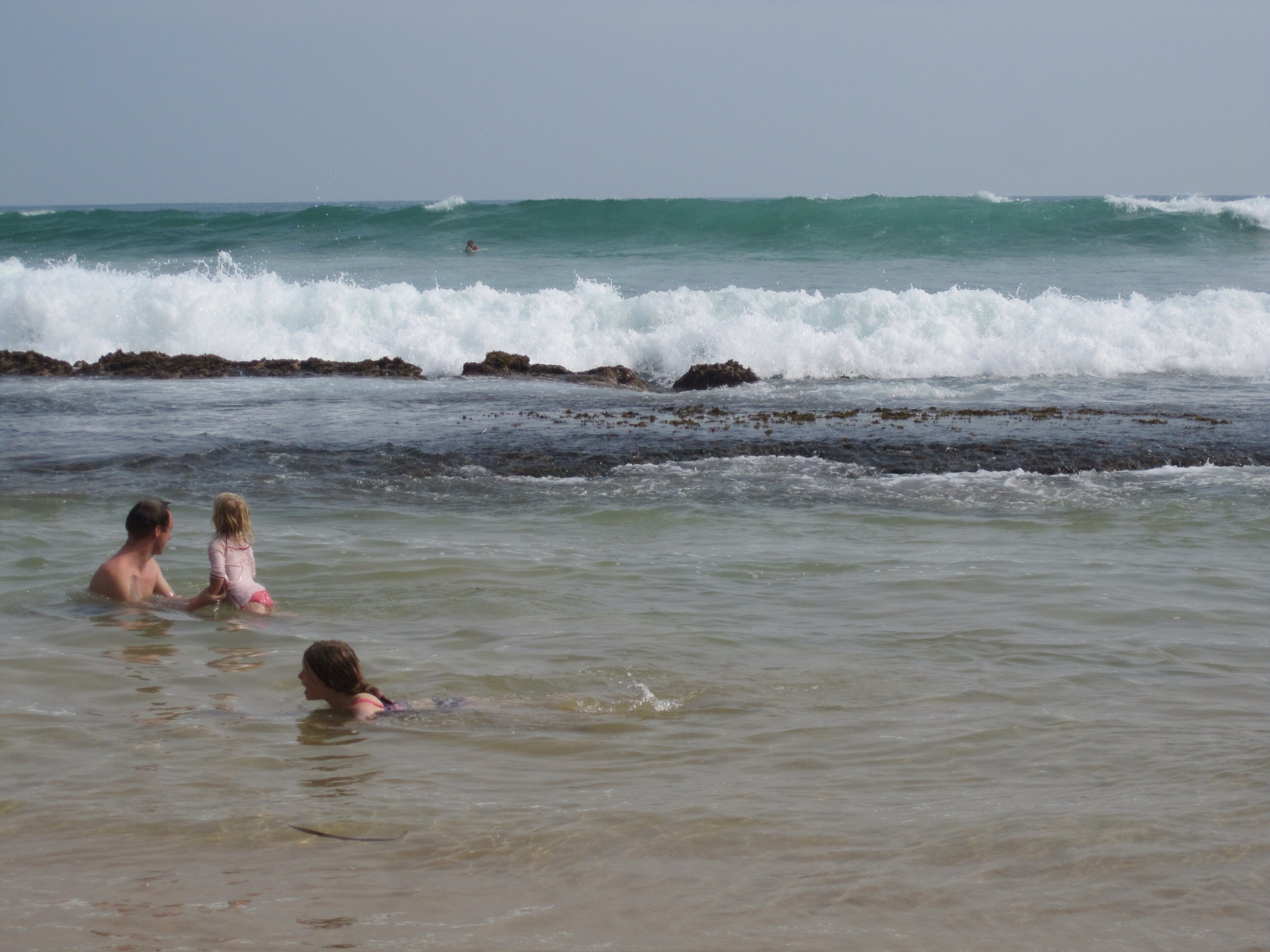 The beach in Mirissa is full of those cool restaurants you see on the beach in Asia, perfect for a sundowner beer after a day in the water or a break from the midday sun. In the evenings they all come to life with twinkly lights everywhere, all over the palm trees and roof. It was really cool looking. They also have fish stalls at night where you select your fish from the huge, colourful selection and they barbecue it for you. Delicious…… It's not cheap by Sri Lankan standards about 3000 rupee for a fish for 2 which is just under €20. To put that in perspective, you can get a delicious vegetable curry with rice for about €2. We treated ourselves to two meals on the beach drinking the local "Lion" beer while the girlies ran around in the sand usually getting chased by the guys running the whale watching stands. They were some of our nicest evenings so definitely recommended.

Our favourite restaurant spot in Mirissa was called Samagi. It was one of those little shack places on the main busy street that are always packed and produce delicious, cheap food. We went there daily for at least 1 but usually more meals. That was the spot where Dervie got her free coconut and honey pancake daily. They also did really delicious vegetable Rotti (vegetables wrapped up in a flat bread), lovely curries, fried rice and noodles. I'll write more about Sri Lankan food in another post, it merits it's own.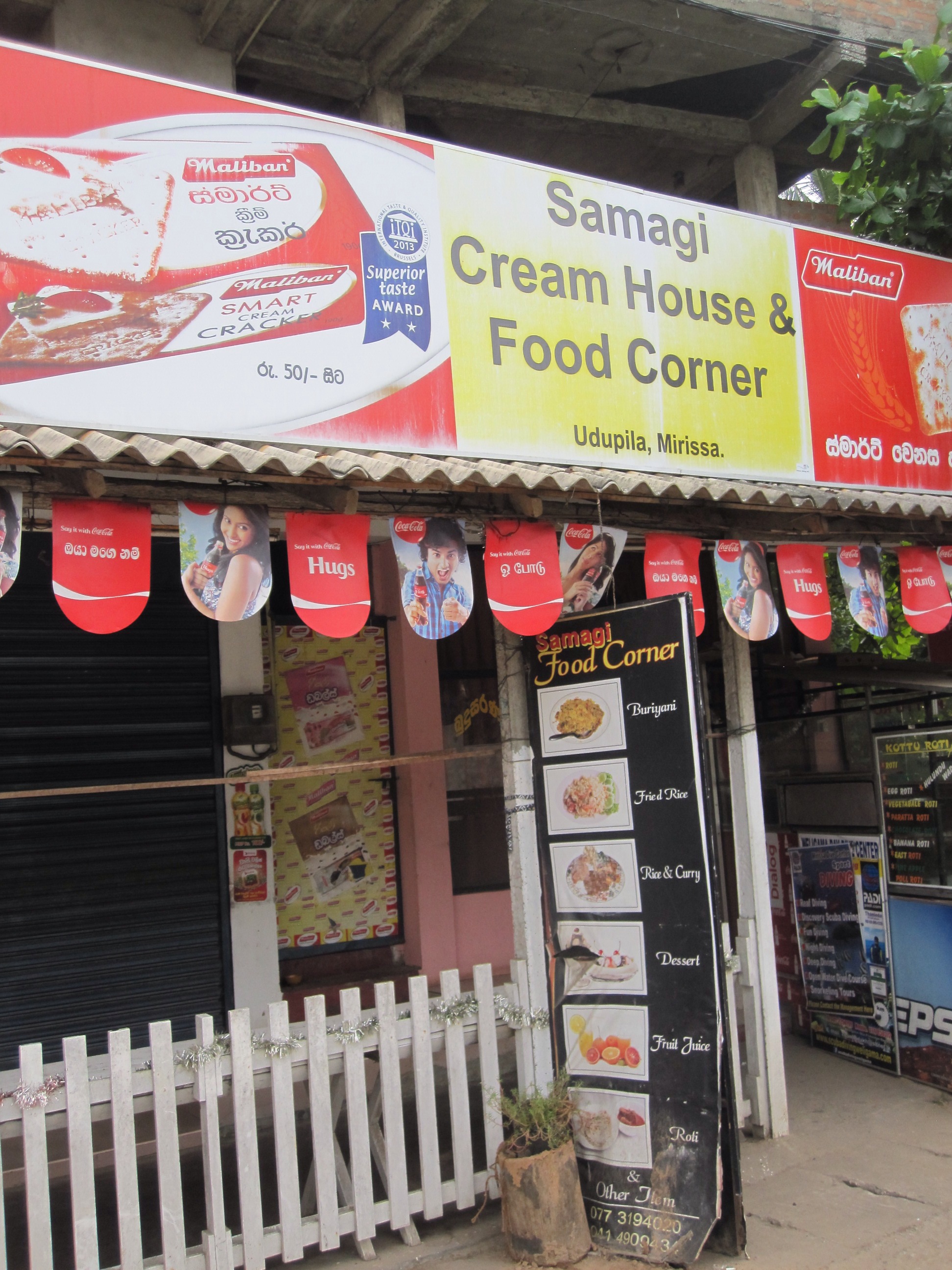 I made the mistake one day of asking if they had a toilet in Samagi and was ushered downstairs through the kitchen to a little shack out the back. I nearly died when I saw the kitchen, no Irish health inspector would get in the door! It was very dark, roasting hot and every surface seemed to be black with soot. There was a poor chef in the middle of it all, cooking away and beaming at me :-). On the way, I passed 4 ladies preparing the veg for the day, peeling scallions and just leaving them sitting on the ground at the edge of the river. I went back upstairs trying not to dwell on this too much lest it put me off my food. But then my vegetable fried rice arrived, looked delicious and I was hungry so the hygiene concerns were quickly forgotten!
We spotted something cool on the beach on our 3rd or 4th day. About 3/4's way down the beach outside the coast guard station, there are these boxed areas. We had passed them each day and ignored them. Then I had a closer look and realised they were boxes around areas where wild sea turtles had come in and laid their eggs. There were signs telling you how many eggs had been laid and when they were due to hatch. Very cool. A turtle had laid 112 eggs 3 days earlier! Busy lady.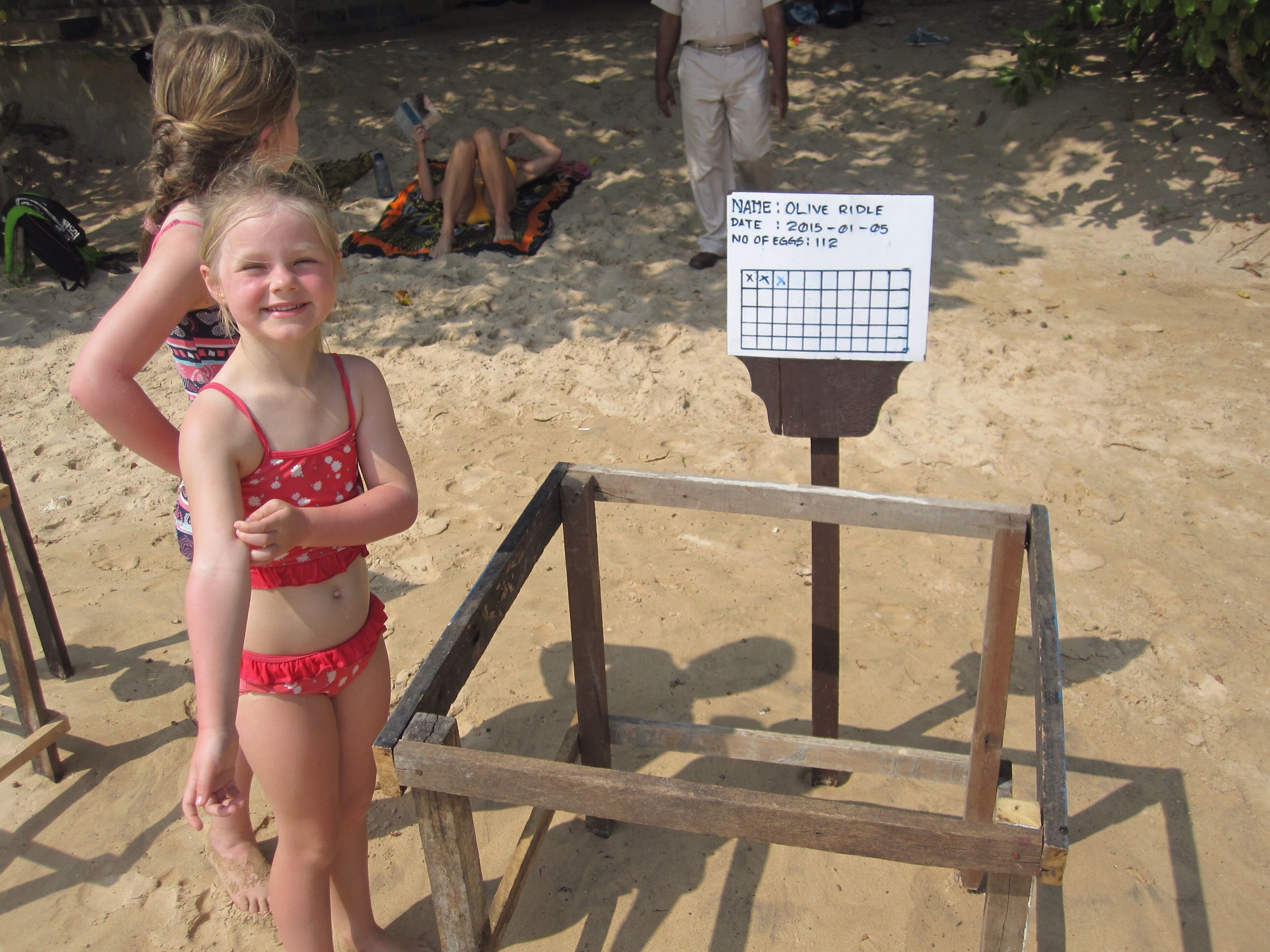 The coast guard station also look after two disabled (only one flipper) turtles which you can see and touch. Very cool.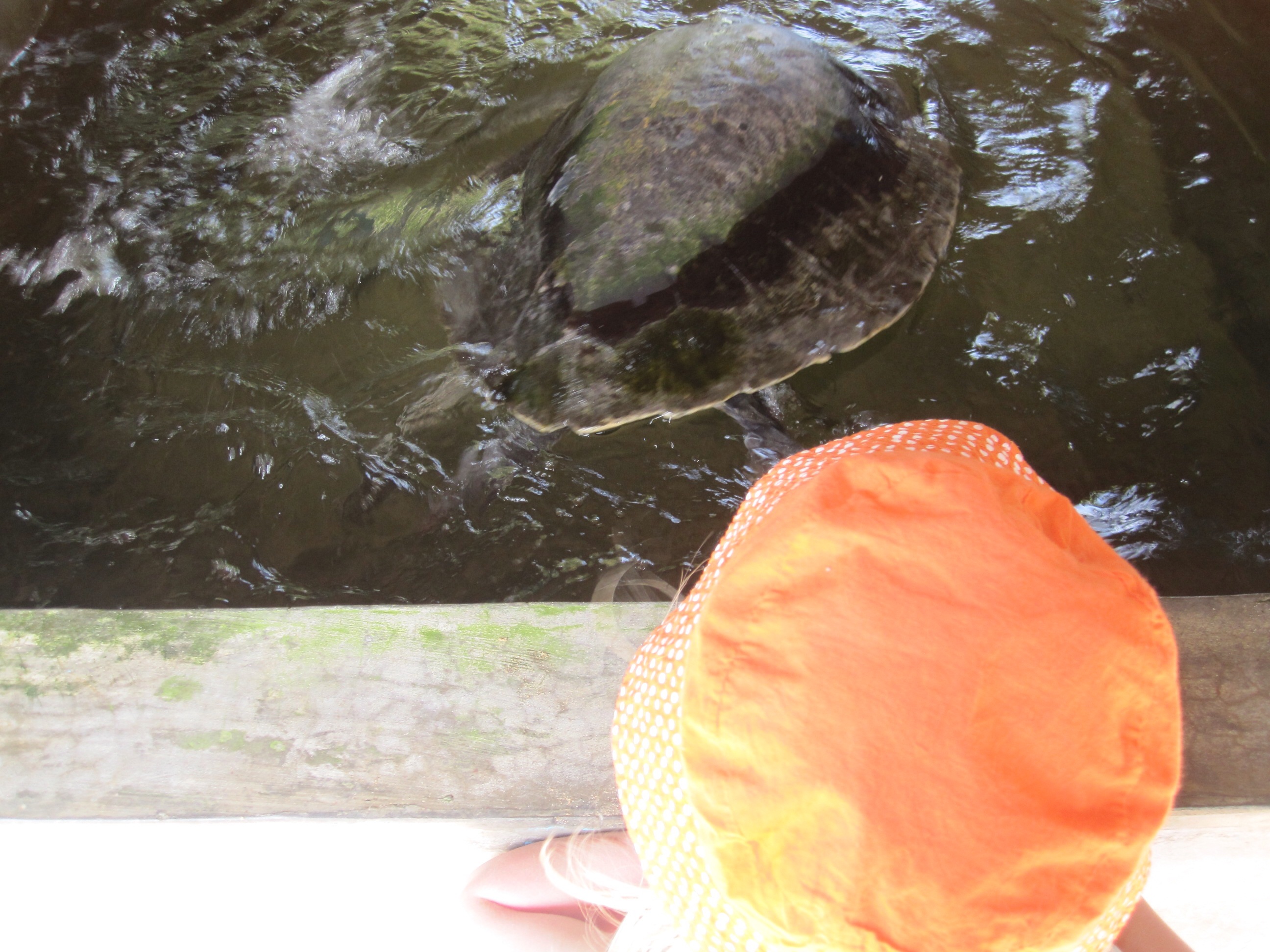 Dervie, our blonde 2 year old was a very popular little lady in Mirissa. She managed to wangle freebies wherever we went. The fruit stall man gave her a free banana whenever he saw her, the man in the water shop always gave her a jelly sweet and the lady in our favourite food spot gave her a coconut and honey pancake. She was in her element. There was one show of affection which concerned me slightly. We'd always read that you shouldn't use your left hand when greeting somebody or taking something from them, that it was considered unclean. Don't think I need to get into the details of why….. Anyway practically every person we met had a huge smile for Dervie followed by a pat on the head, with…. Yes their left hand! I try not to think about that too much ;-).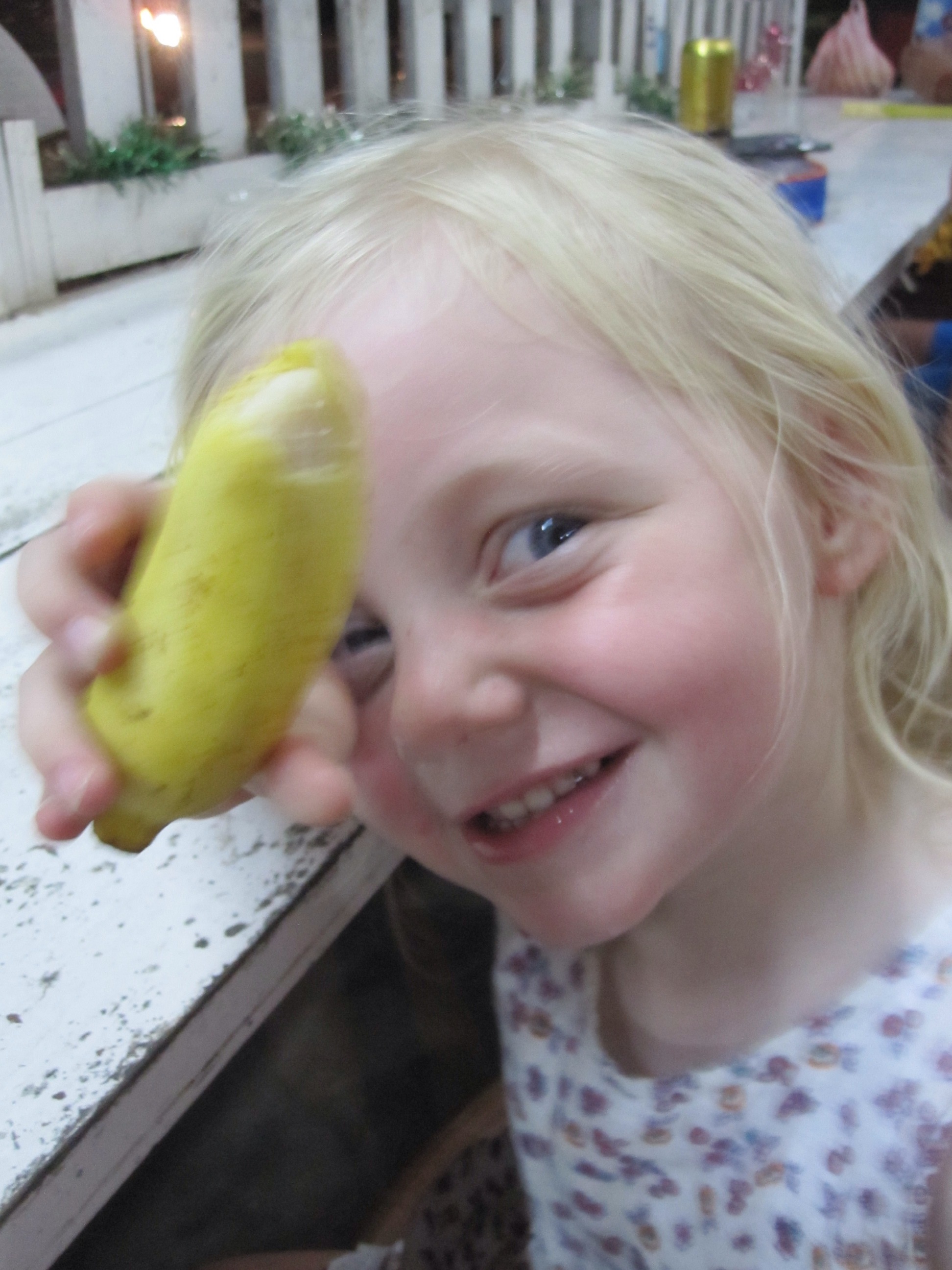 On our 2nd last day in Mirissa, we went whale watching. It's the thing to do there. It's not cheap, roughly 6,000 rupees each, cost us 10,000 in total which is about 65 euro. Not cheap if you're on a budget but actually not a bad price for whale watching to be honest for a family of 5. Under 5's were free and if you don't see any whales, you get your money back or go out for free the next day. Whale watching starts early, most groups get picked up by Tuk Tuk at about 6am. The tour includes breakfast and a bottle of water. Breakfast consisted of some butter sandwiches, a banana, a coconut and honey pancake and a piece of cake. Perfect really. There weren't many people on our boat which meant we'd loads of viewing spots.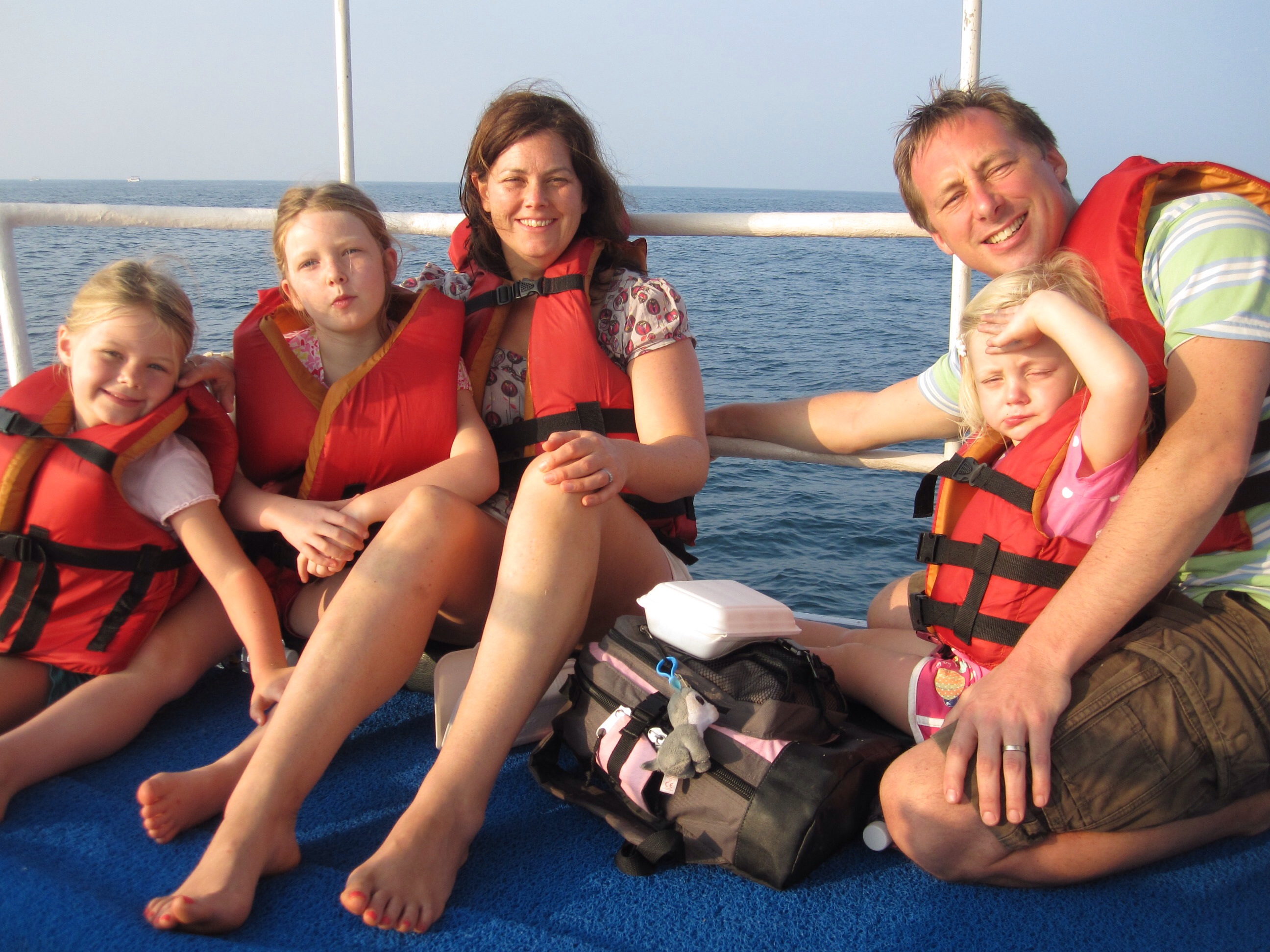 The first thing we saw was dolphins, loads of them jumping in front of the boat catching tuna. Then we saw some barracuda which jump out of the water skimming the surface. They were pretty cool. We saw loads of flying fish and then…. We heard "whale" and sure enough, we saw a huge mass in the water gliding gracefully along the surface. Next thing it dove under giving us the amazing view of the tail. We were all grinning from ear to ear. We went on to see about 12 whales, it was super. I'd highly recommend the whale watching in Mirissa if you get the chance, it was amazing.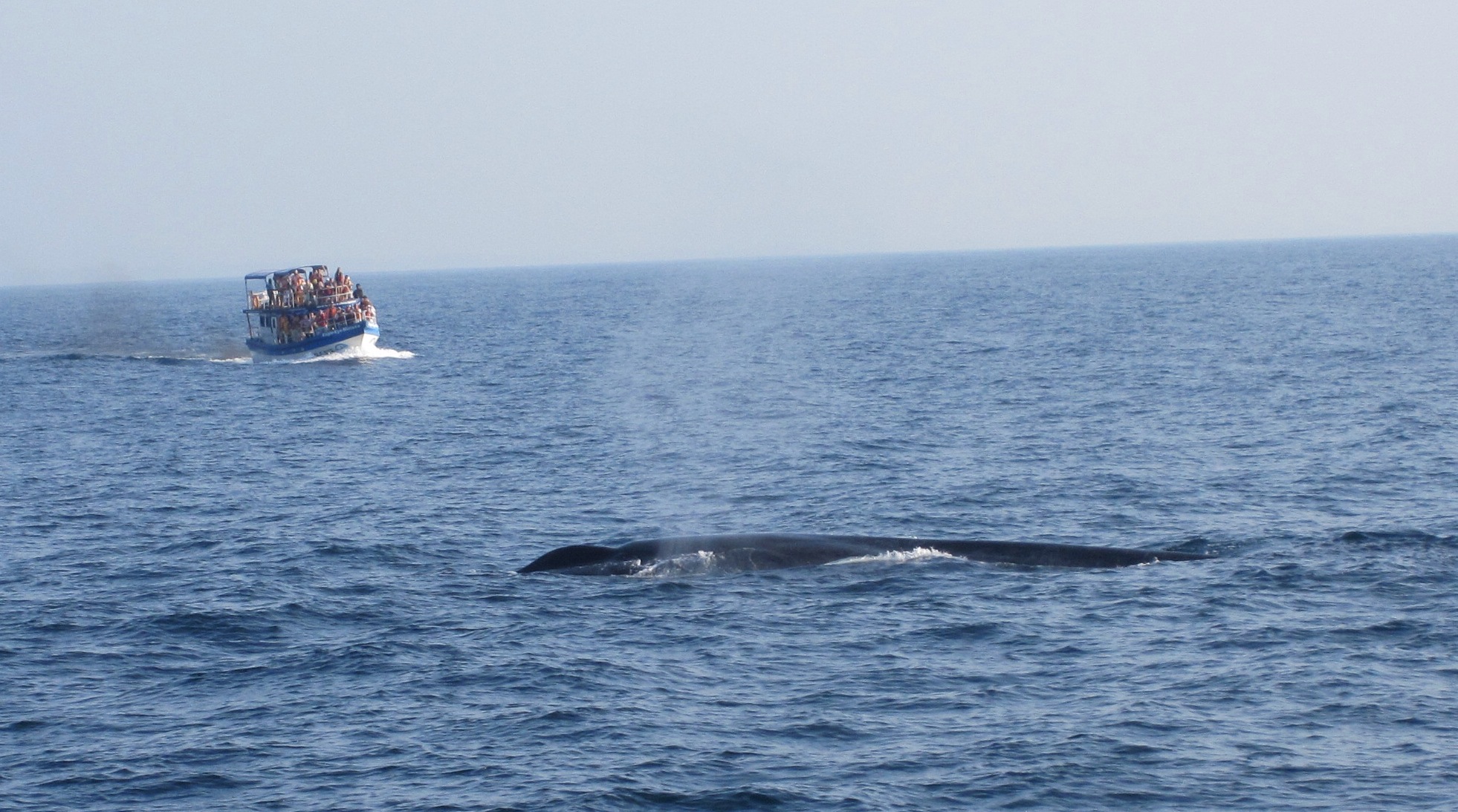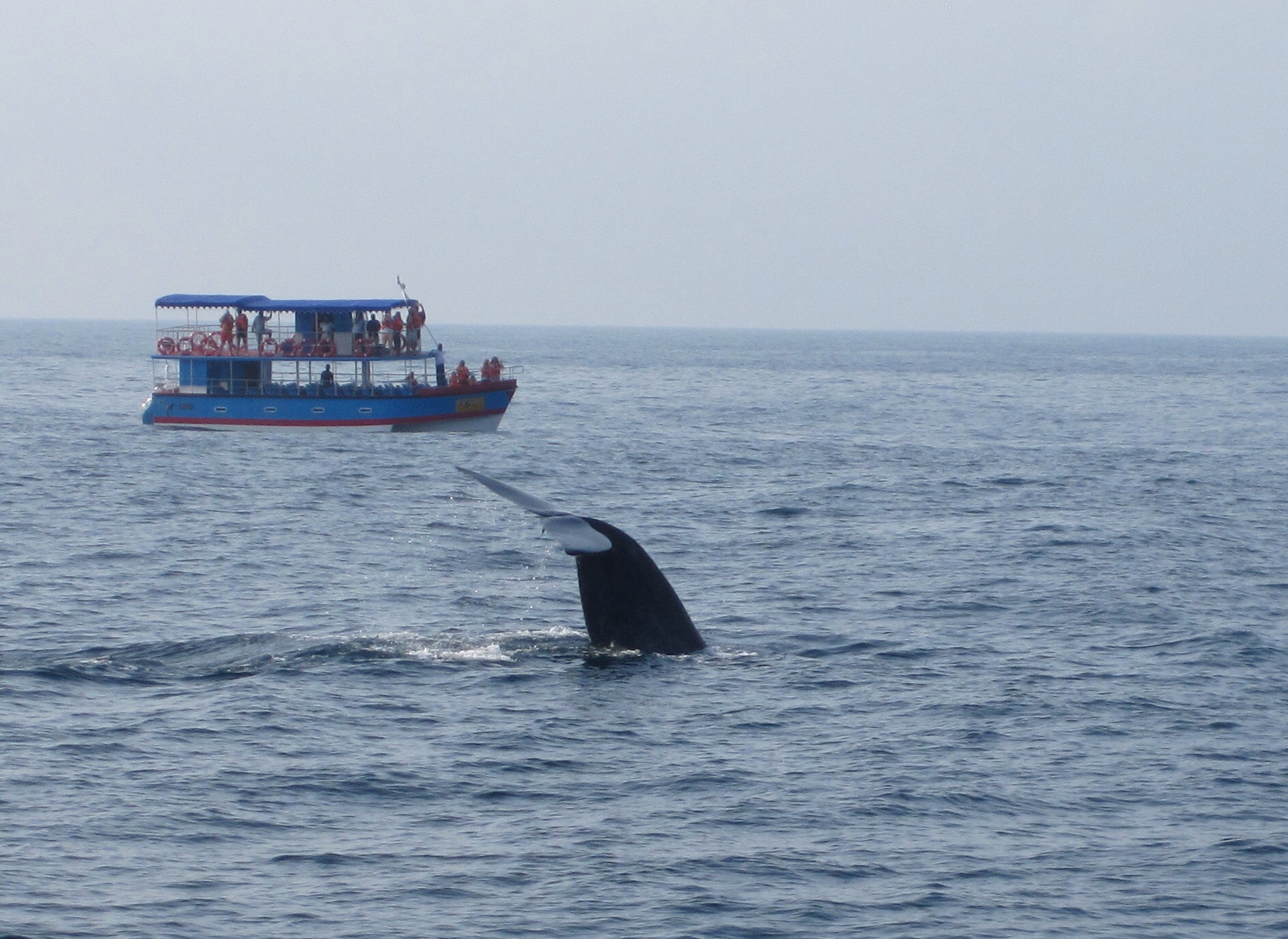 After 5 days, we set off from Mirissa to go to Uda Walawe national park and go on an elephant safari. We were nicely acclimatised and chilled at this stage so ready to take on another adventure and tackle some buses again.