If you're visiting Kandy, the botanic gardens are a must. We had the most chilled day there. They're such a reprieve from the madness of Kandy and it's really nice to get away from the constant beeping, fumes and dust you find there.
We got a tuk tuk to the clock-tower bus stop and then hopped on bus number 644 to get there. Think it cost about 40 rupees for the 5 of us (26 cent) to get there. We paid about 1,000 rupee in for adults (just under €7), locals pay 100 rupee in. The first thing we did when we arrived in was to have a picnic on some picnic tables made out of tree stumps. We had a feast of "short eats" and cake. I talked about these in the Kandy post here.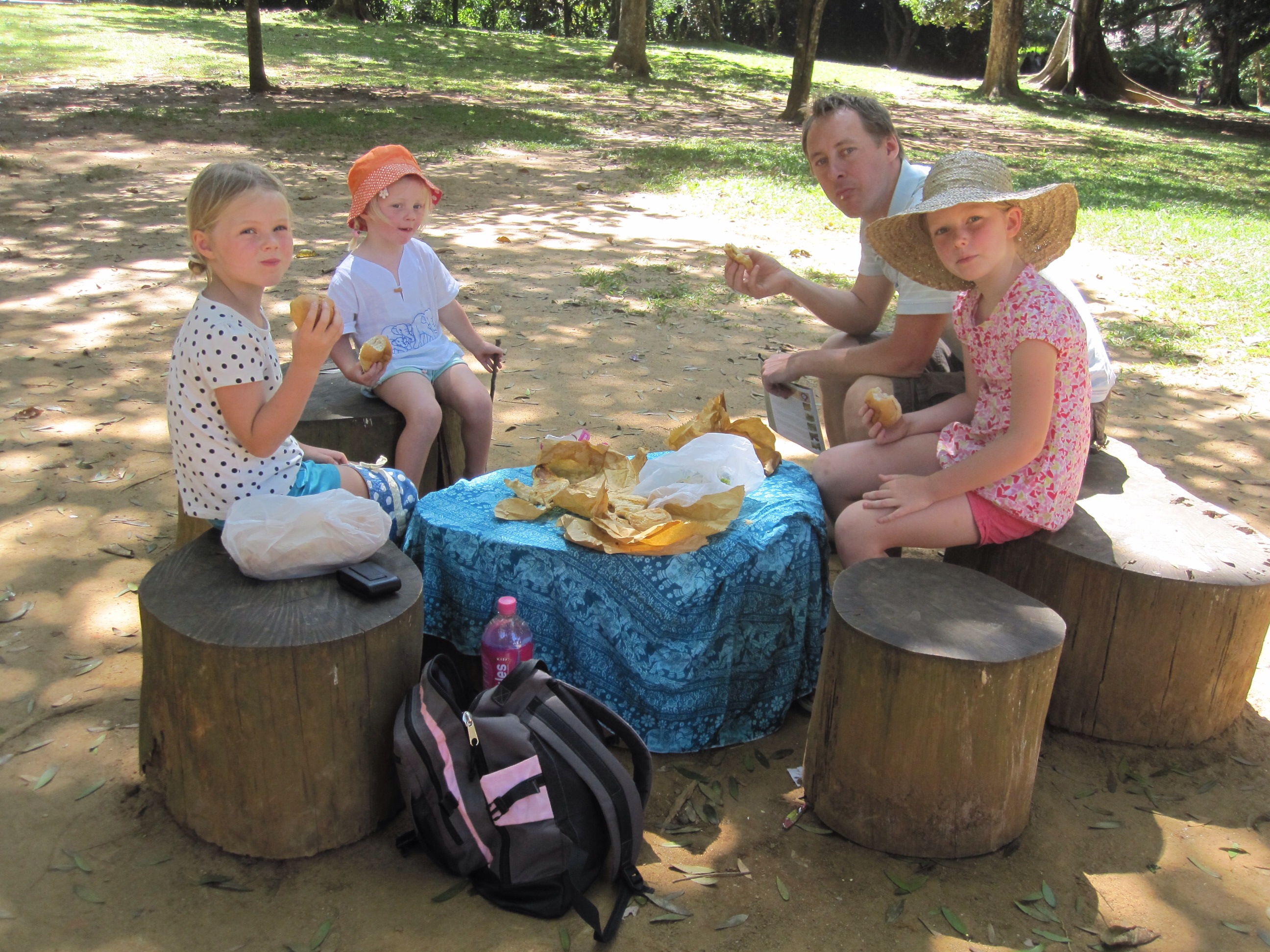 We then walked around and found these amazing giant Burmese bamboo trees. You can walk into the middle of them. The best word to describe them and also Shuna's favourite word is "awesome".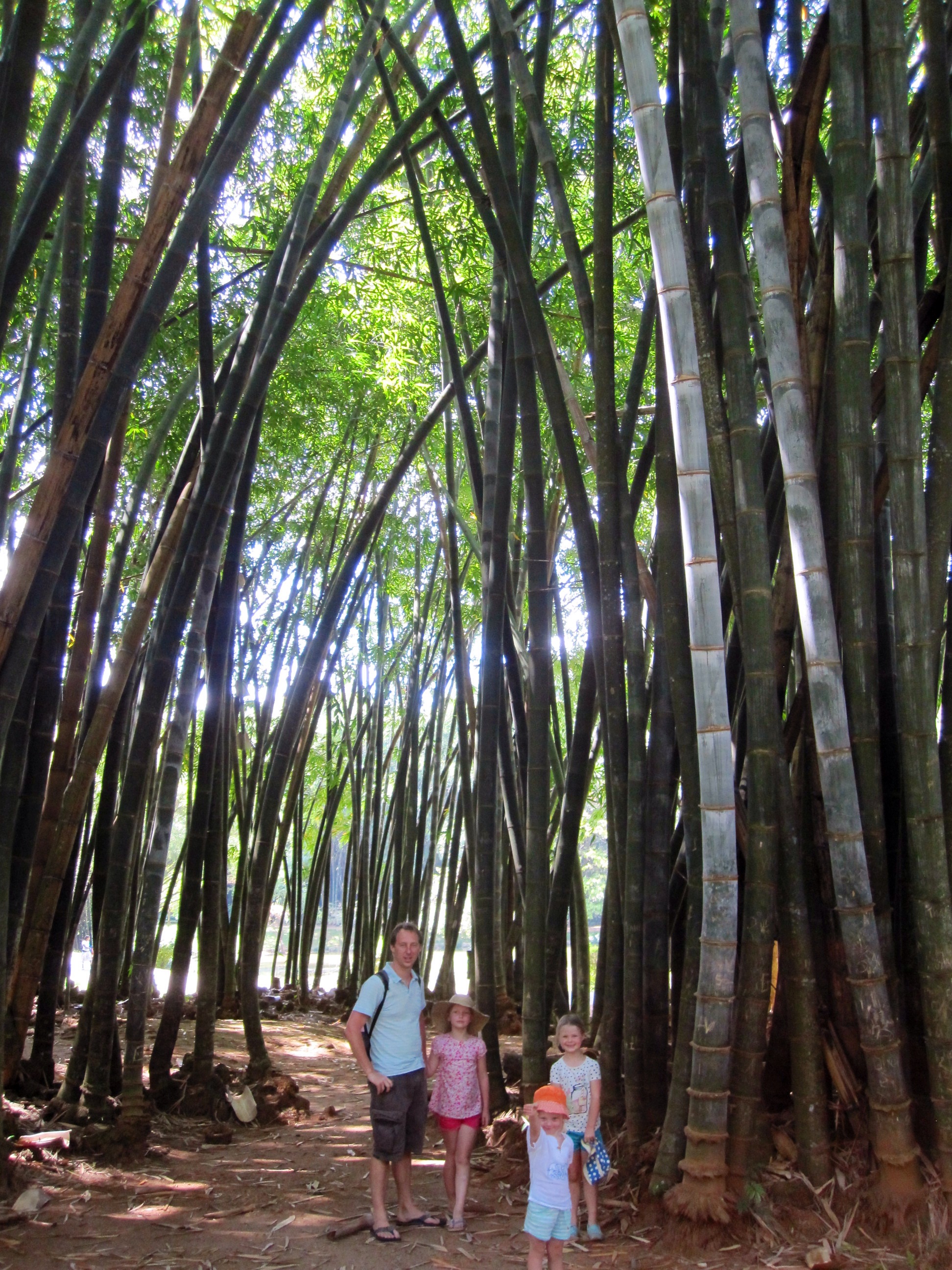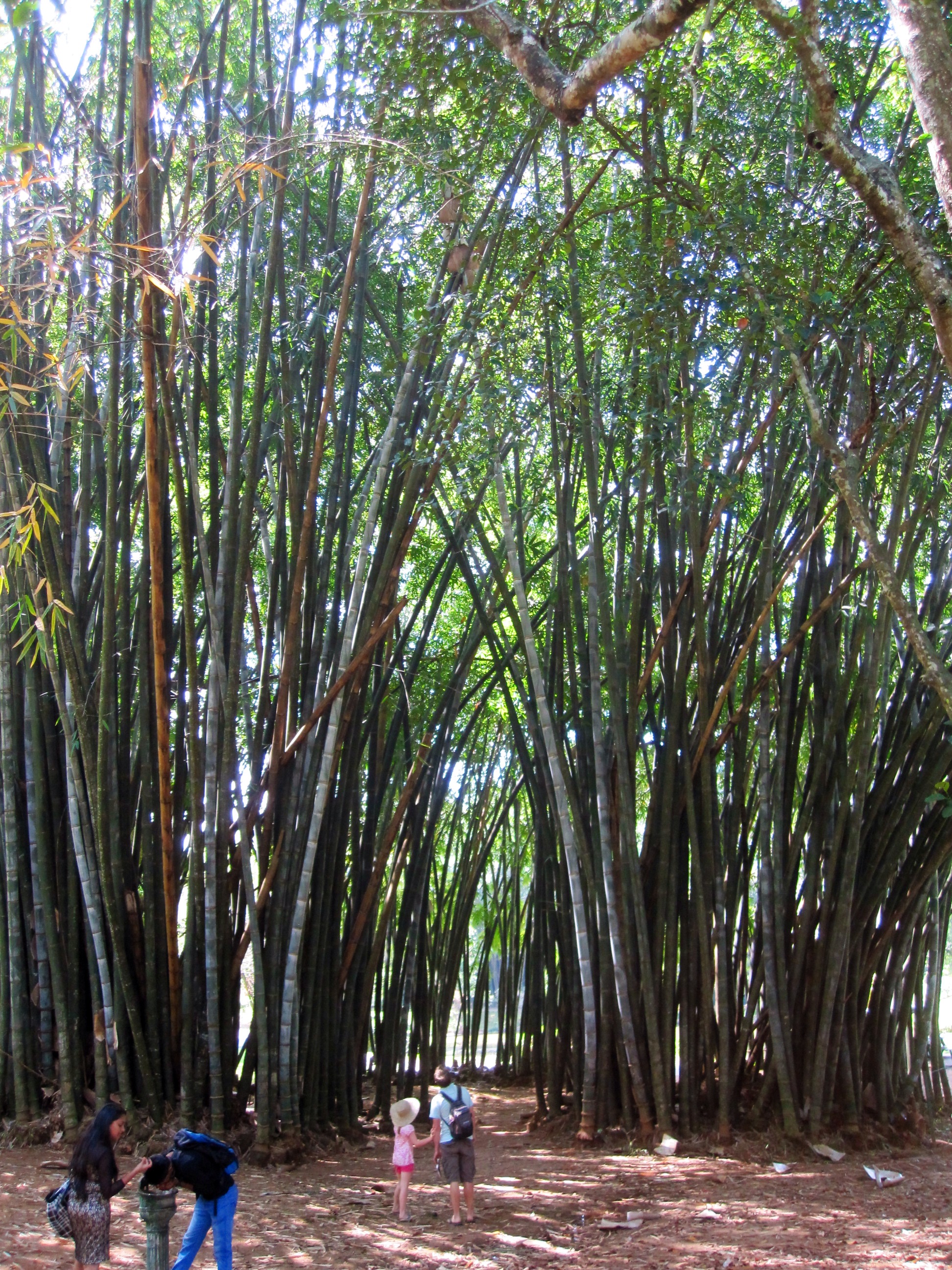 There were plenty of monkeys around, our girlies never ceased to be delighted by them. They were cheeky though, watch your lunch with the monkeys around. We saw somebody's packed lunch getting swiped and brought up a tree.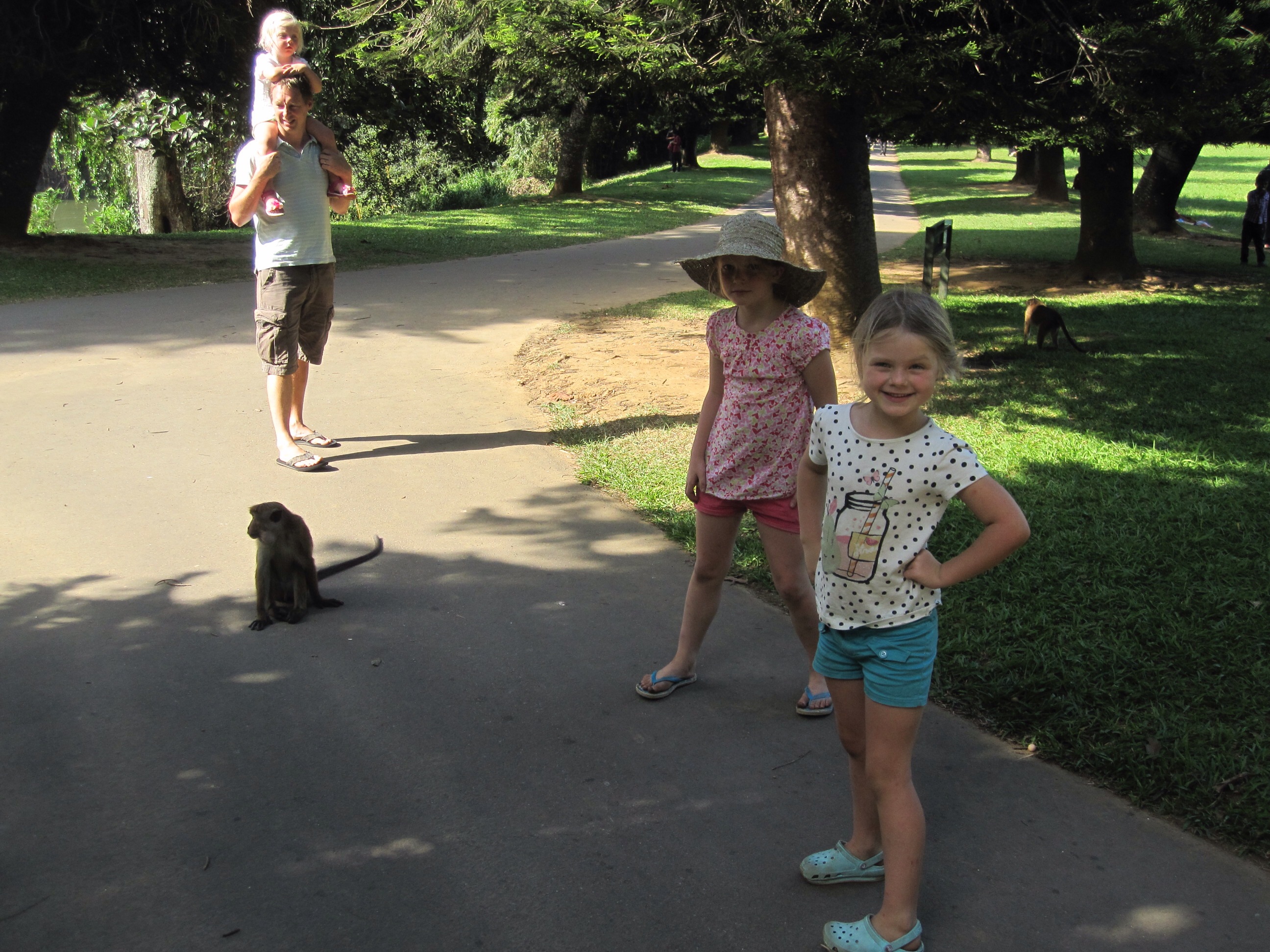 You come to a lovely palm avenue full of palm trees of various sizes.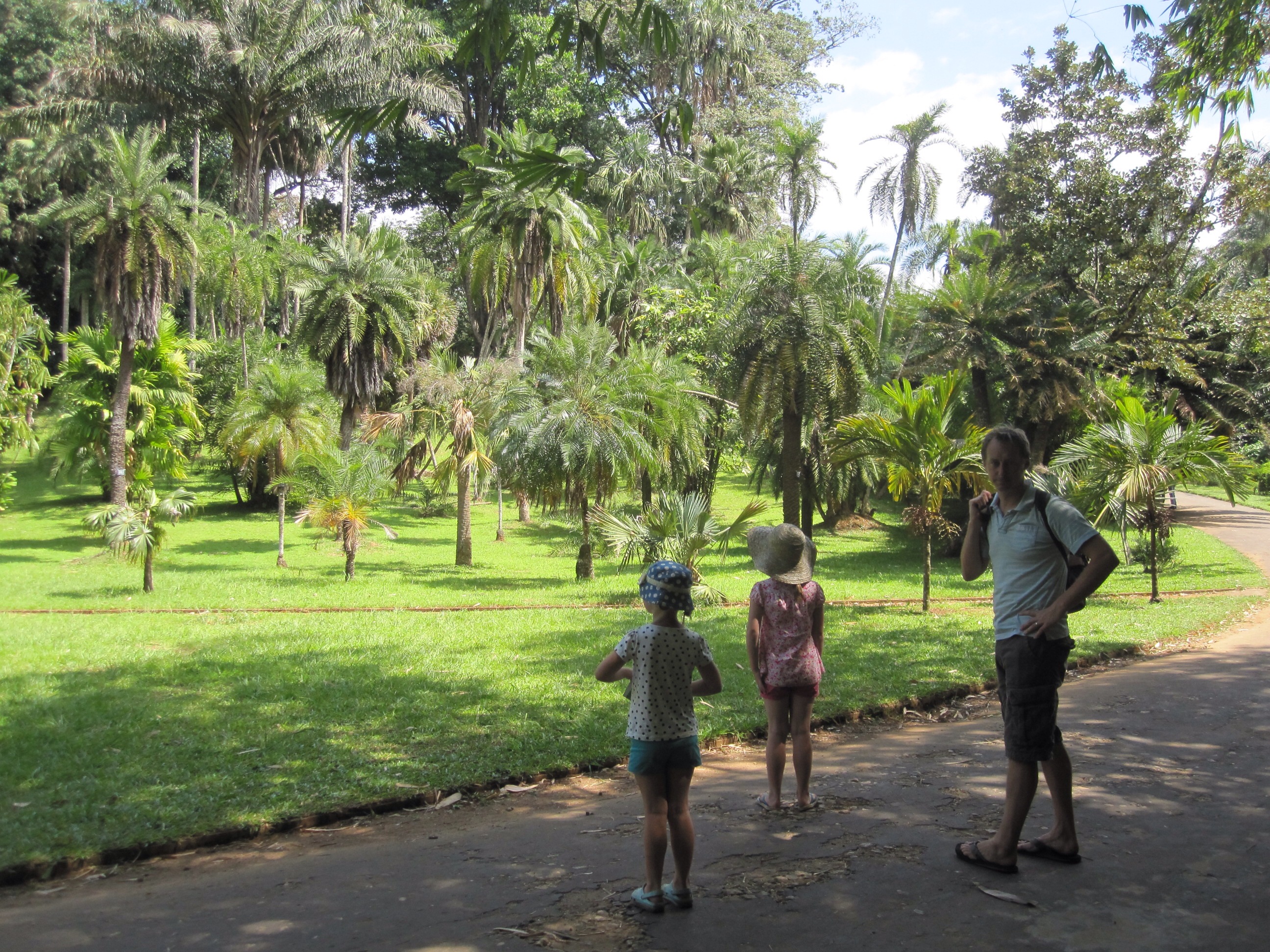 Then there are lovely little paths everywhere leading from one area to the next.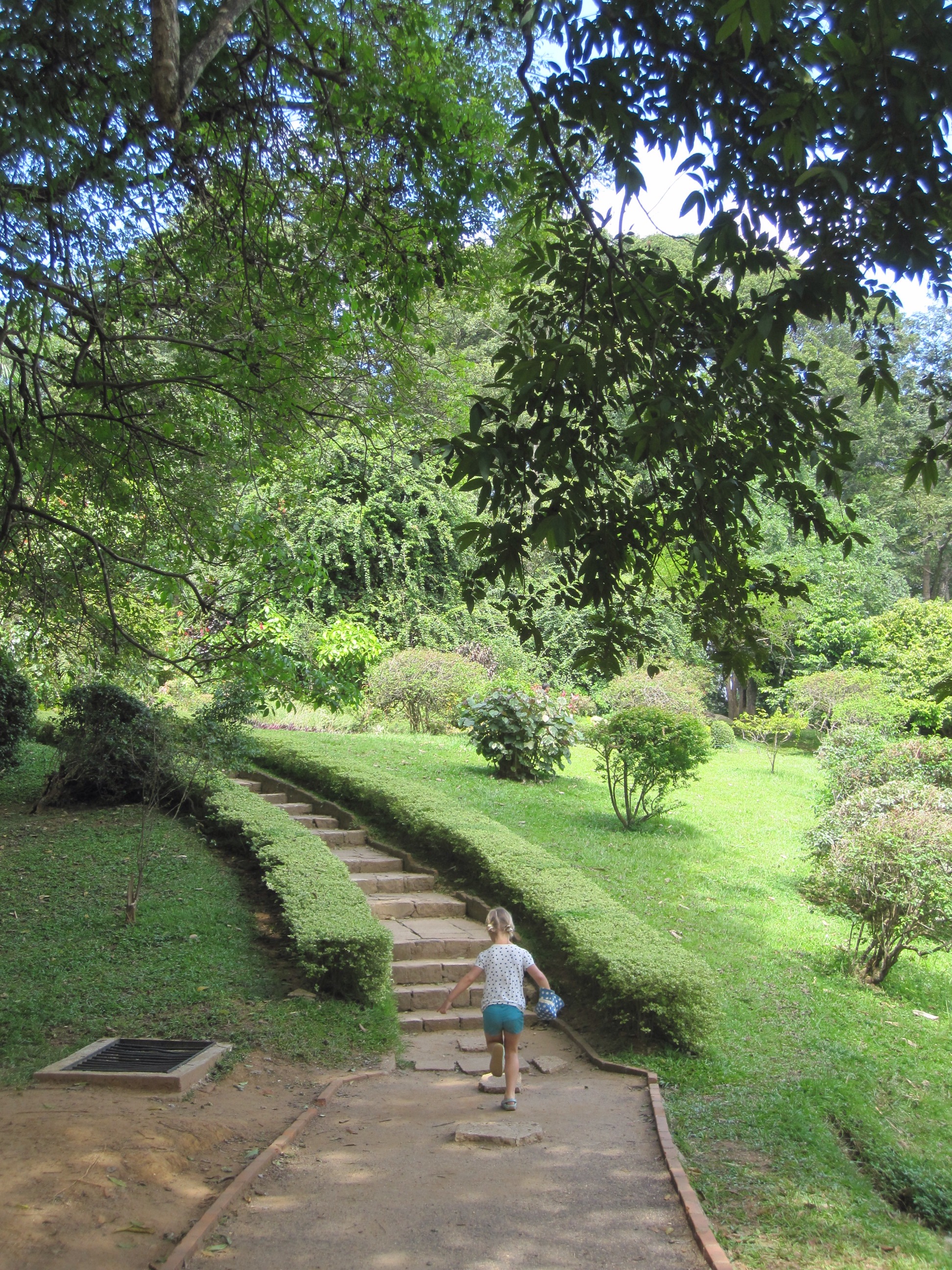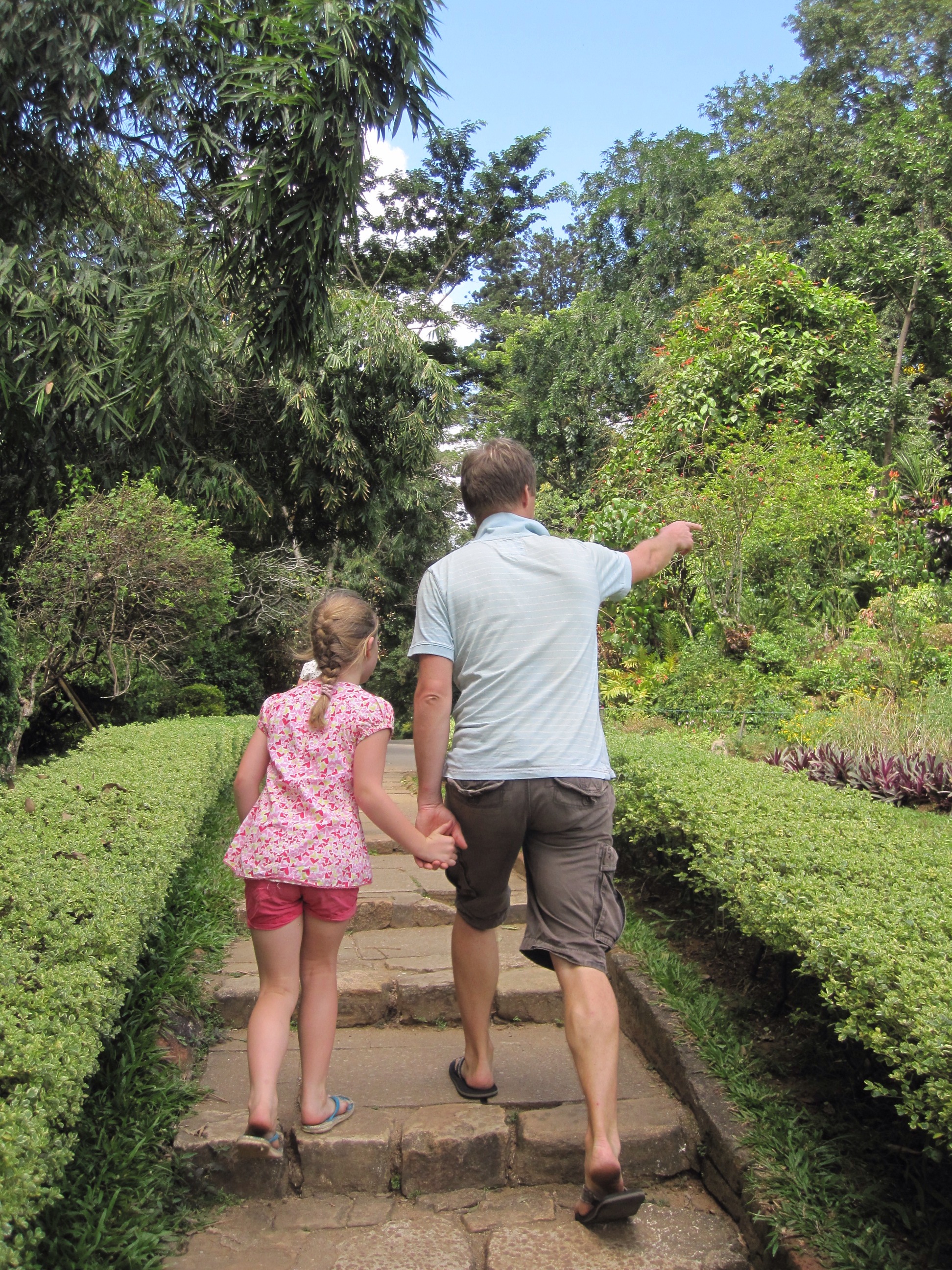 The orchid house is beautiful and worth a visit. There are stunning orchids of every colour and size.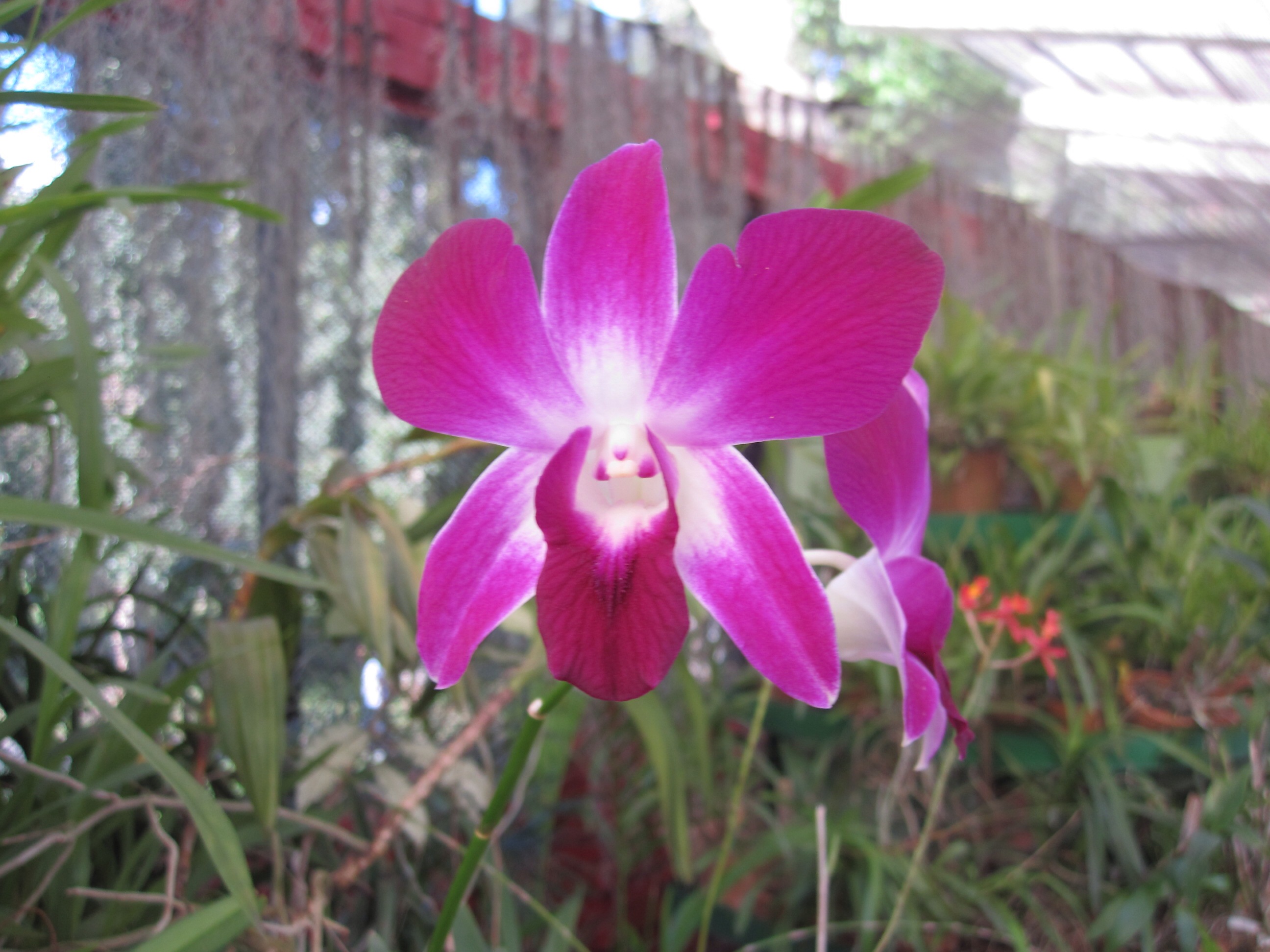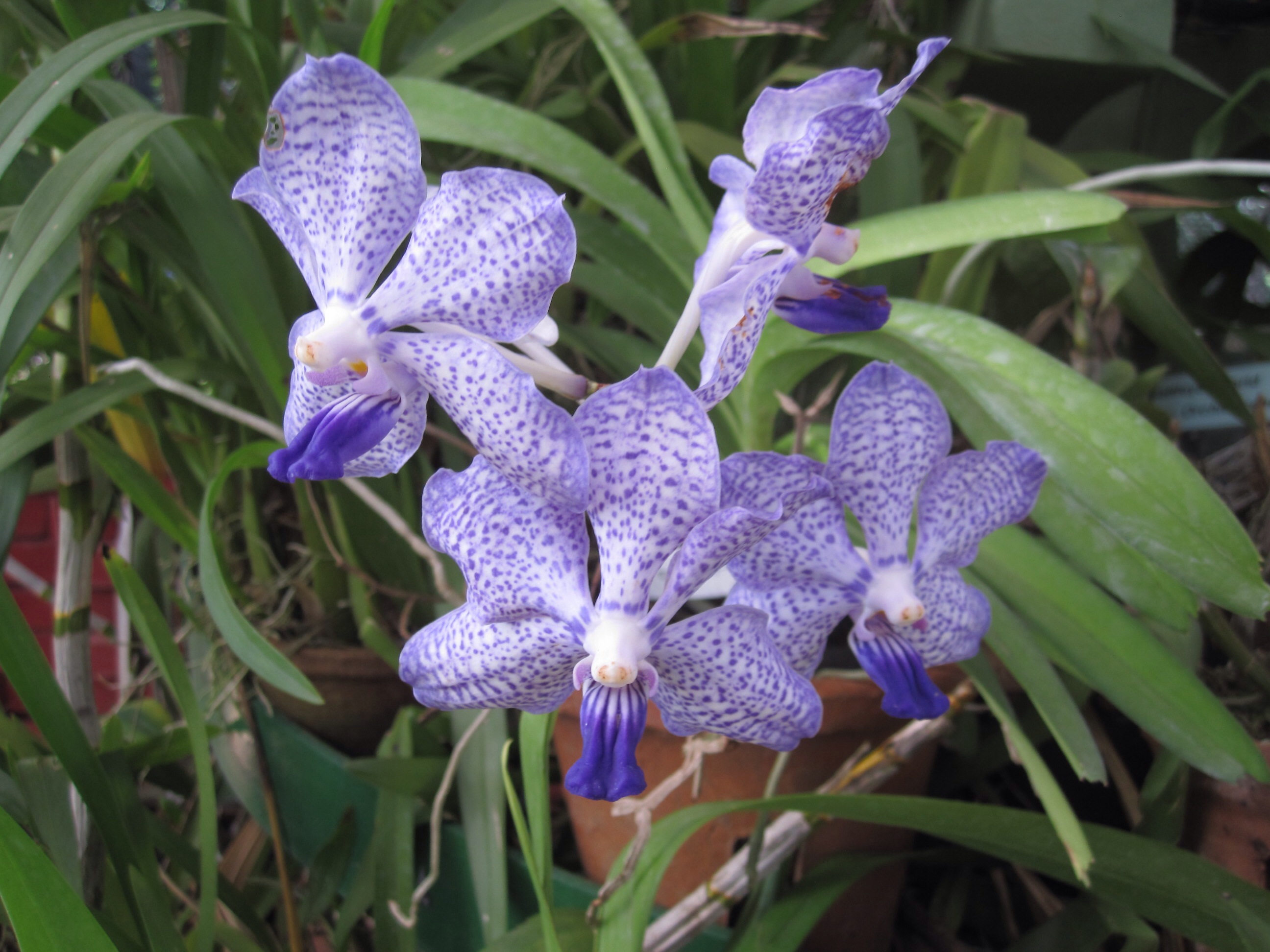 We chilled out for an hour or so on the lawns of the great central plain with the girlies rolling down the hill with 2 little Sri Lankan boys. There's a restaurant/cafe there too which is a bit of a rip off, just to it's left there's another small place with no sign which is much cheaper. Well for water and ice creams anyway, not sure what else.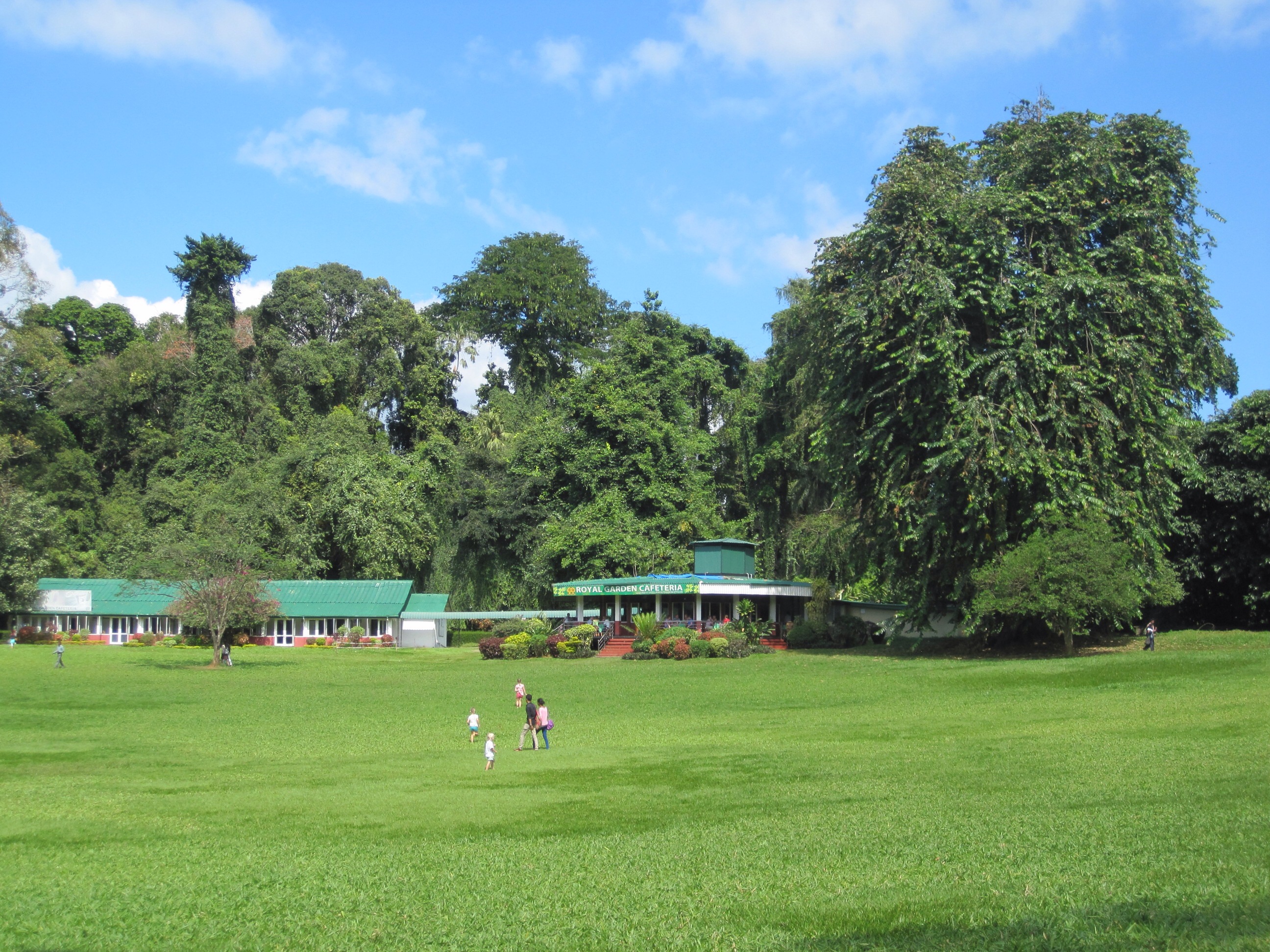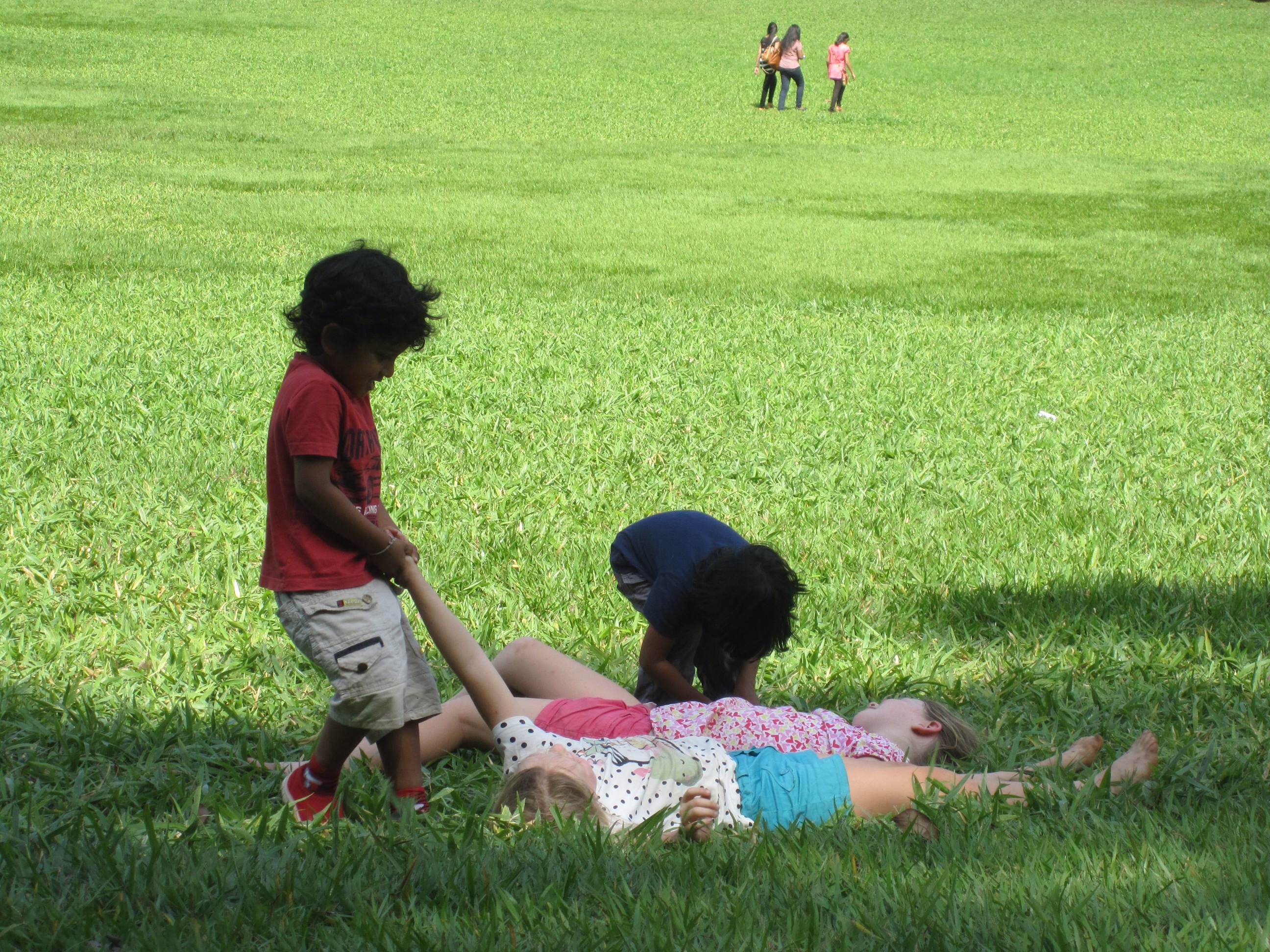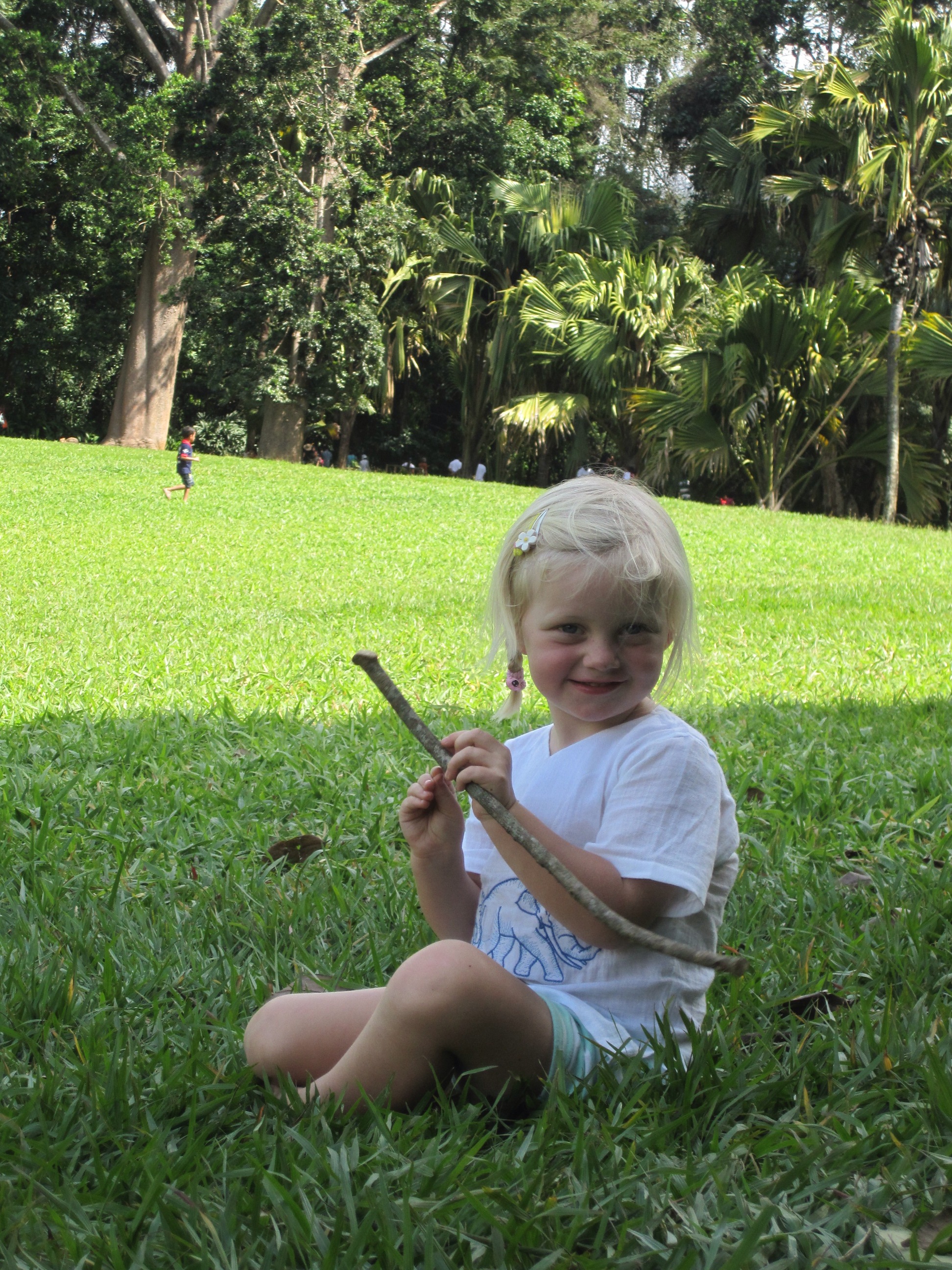 Out on the perimeter of the park, there's an old suspension bridge you can cross. It's lovely and it's amazing to see how high the river can get from the bits of debris hanging in the trees.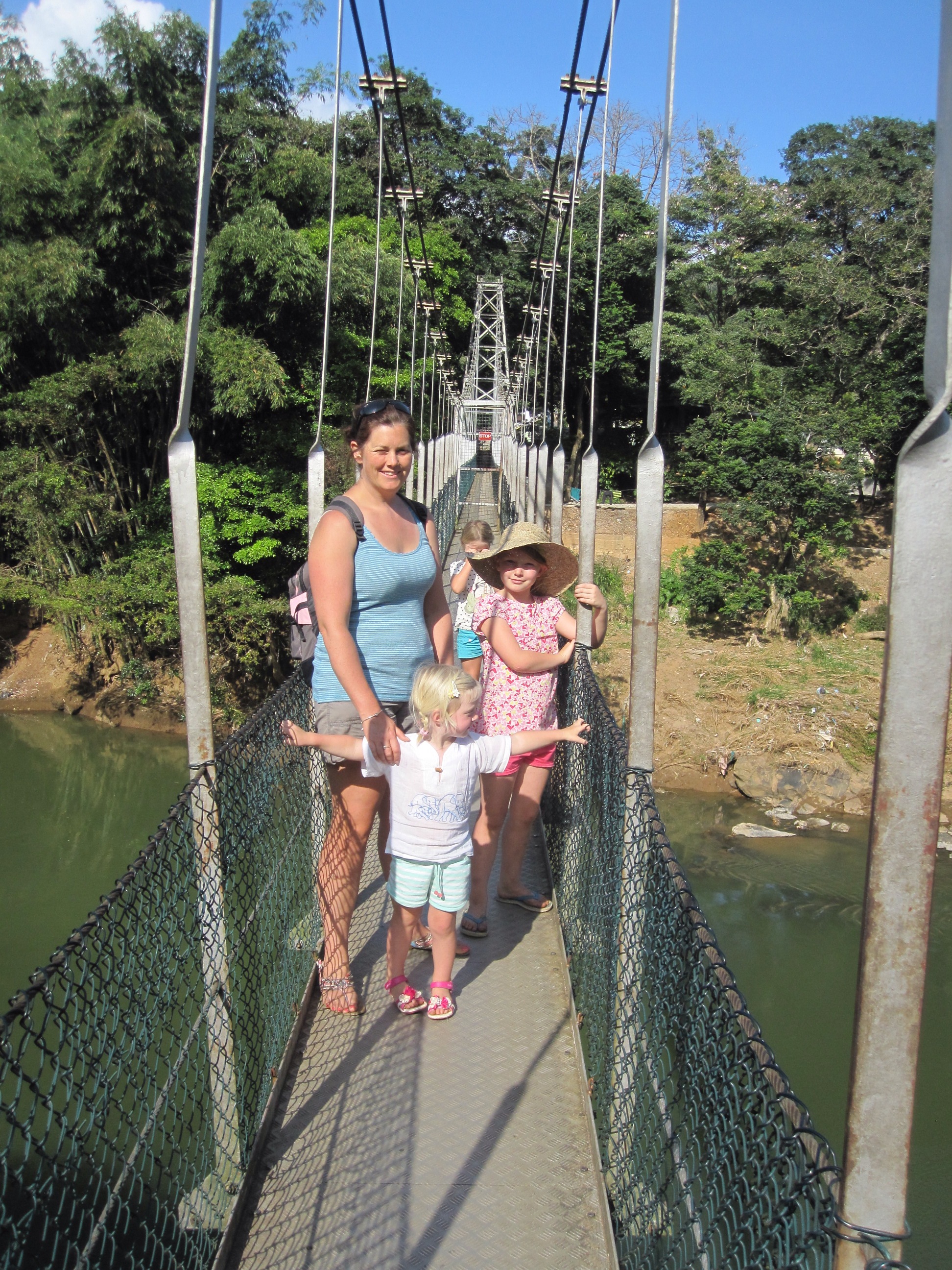 To sum up the botanic gardens, they're lovely and really really worth a full day's chill out. Go… You won't be disappointed.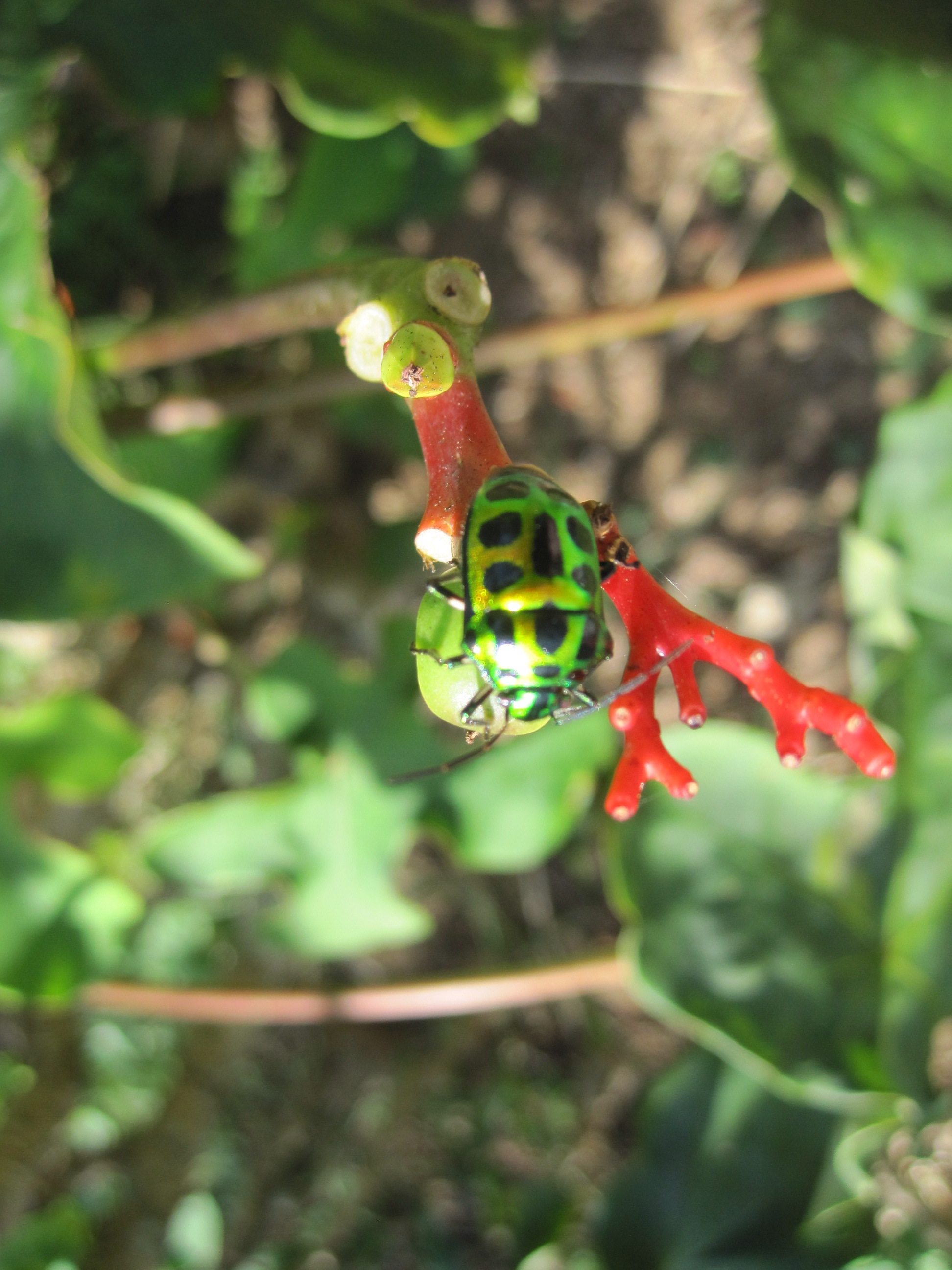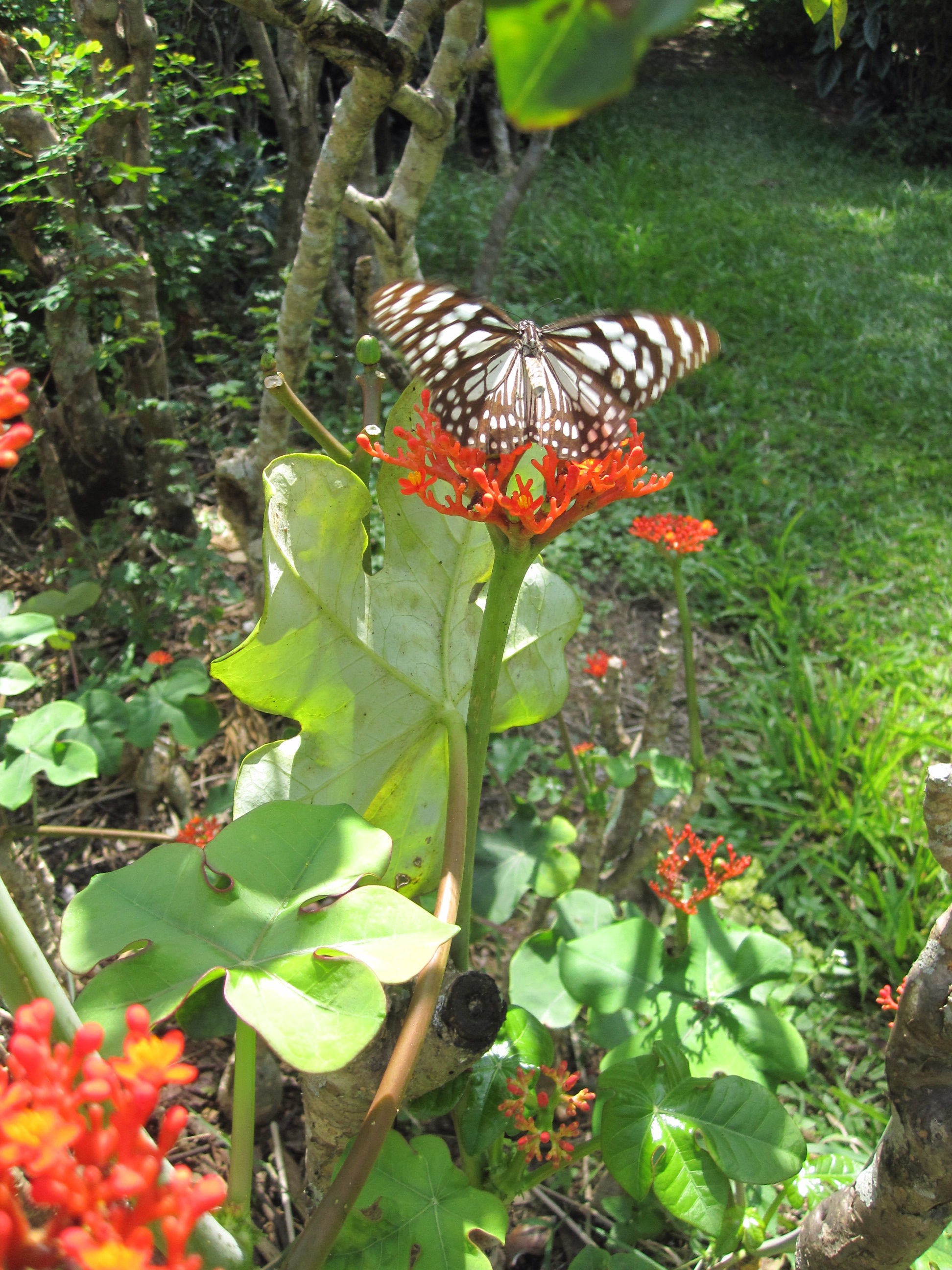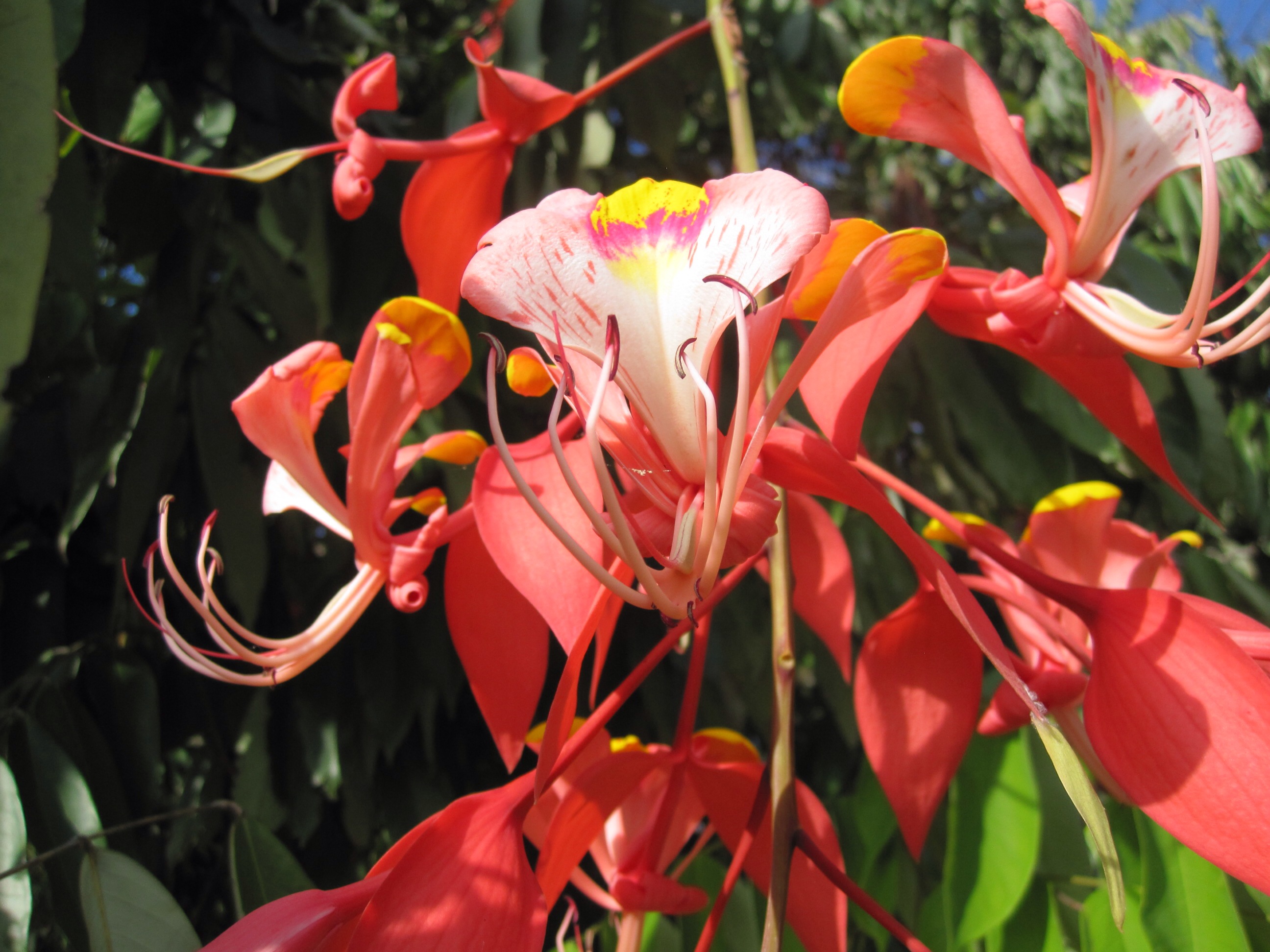 For more things to do in Kandy, have a look at our top 10 list here.