After Kandy, the plan was for a bit more culture so we headed further north to the Dambulla cave temples and Sigiriya. We got the bus from Kandy which goes to Dambulla. I don't think there's a lot to merit a stay in Dambulla (but I could be wrong) but it's definitely worth a visit for the Golden temple and rock temple. The bus driver dropped us right outside the temple (they will if you ask) and we left our bags with security guards in a little building beside the ticket office.
The rock temple is amazing. It's basically a series of caves (5 in total) at the top of a huge rock. There are winding paths and steps up to reach them. You can't help stopping to soak up the views on the way. The caves are huge and contain over 150 statues of Buddah as well as amazing paintings and frescos. They're spectacular and absolutely worth a visit. They say Buddah paintings were first done here over 2,000 years ago and the caves have been enhanced over time by various kings. The result is breath taking.
When you first arrive at the Golden temple in Dambulla, it looks distinctly tacky and you would think you'd be wise to just turn around and not bother but that would be a BiG mistake. This is what it looks like from the entrance, a bit tacky to say the least :-).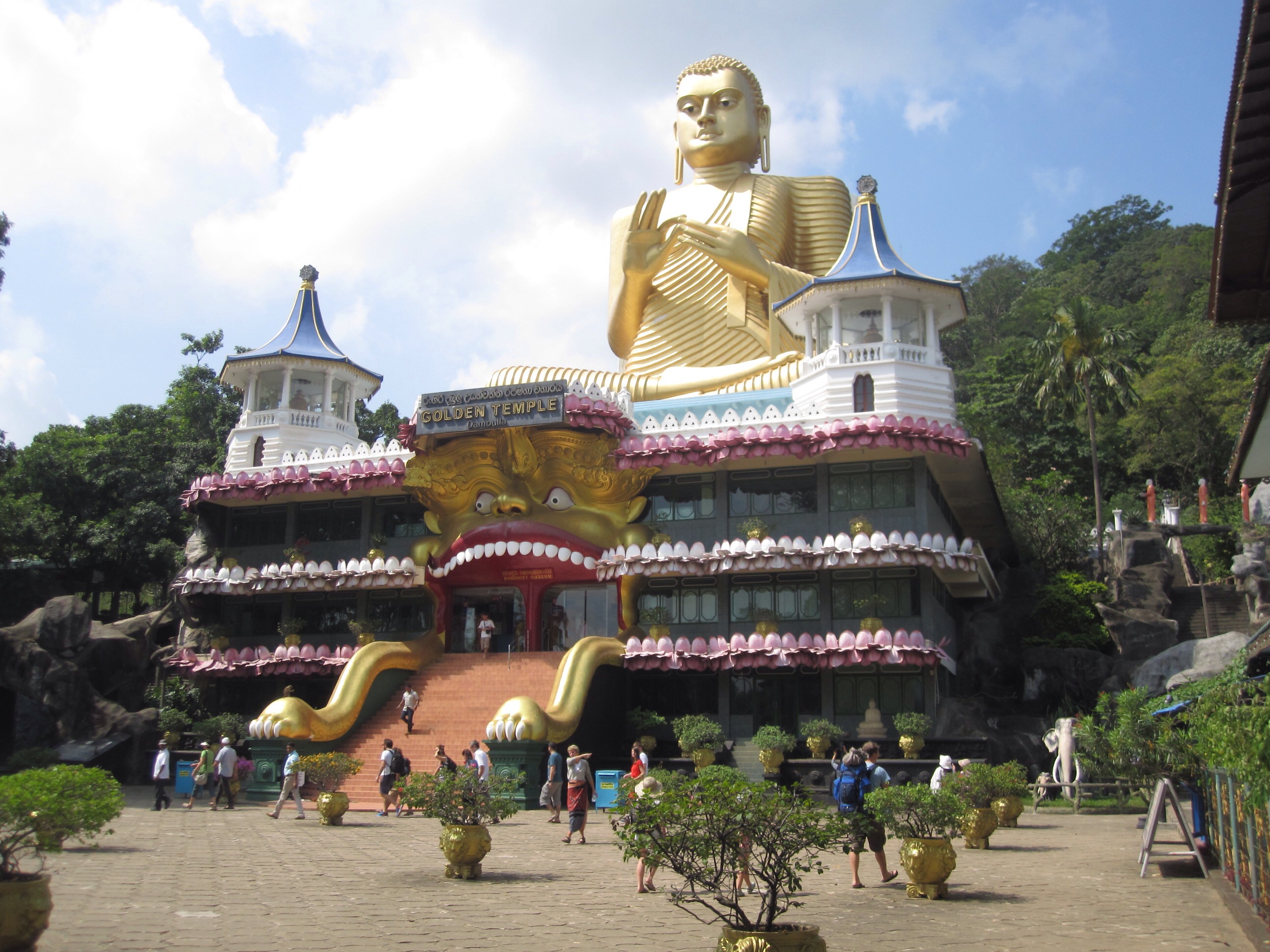 But then you start making your way up the hill and you can see you're somewhere special. It's really peaceful and lovely. You can't help but stop to soak in the views on the way up.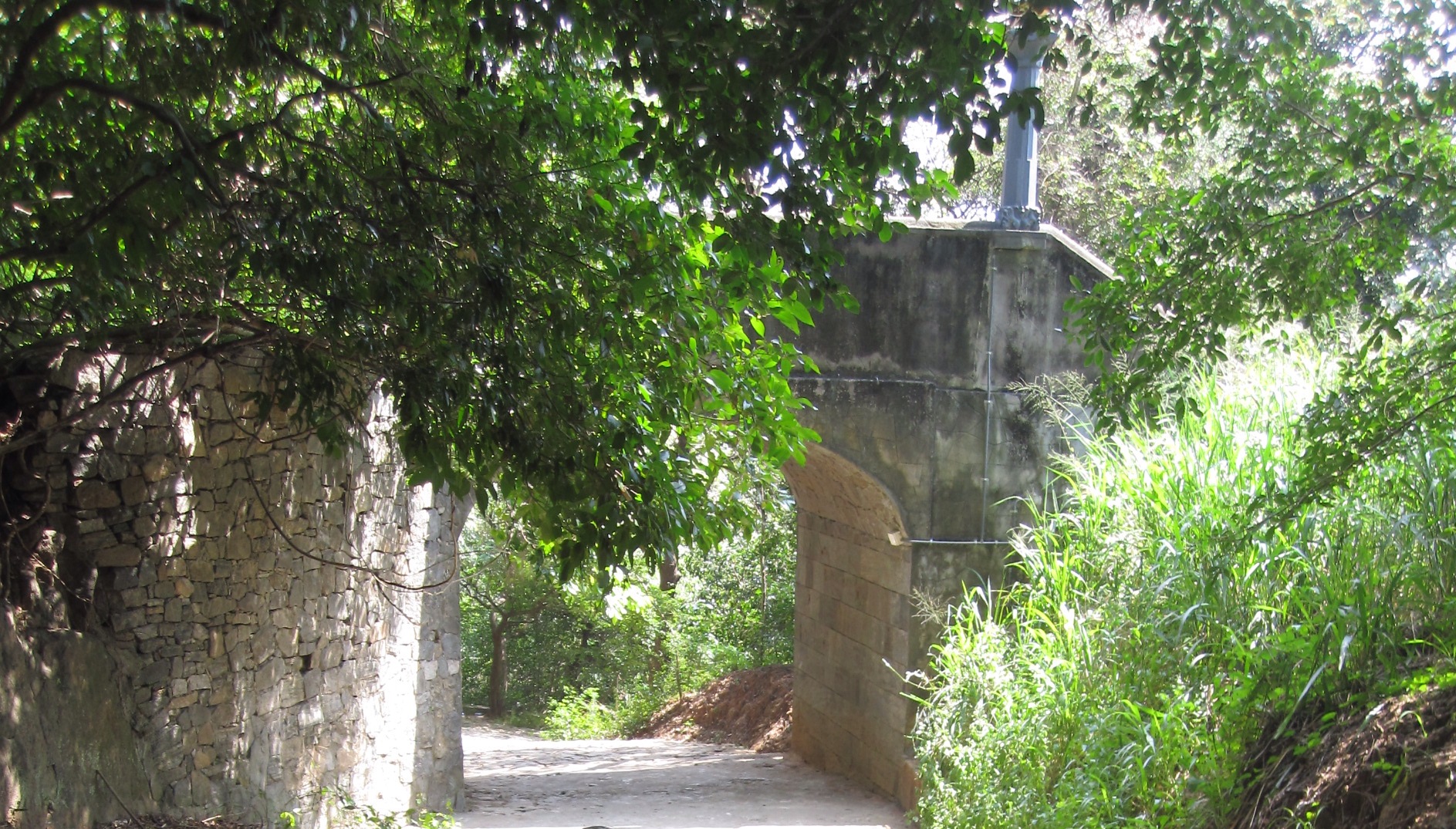 You arrive at a rocky outcrop at the top and go through an archway to the caves. It's beautiful with amazing views over the countryside.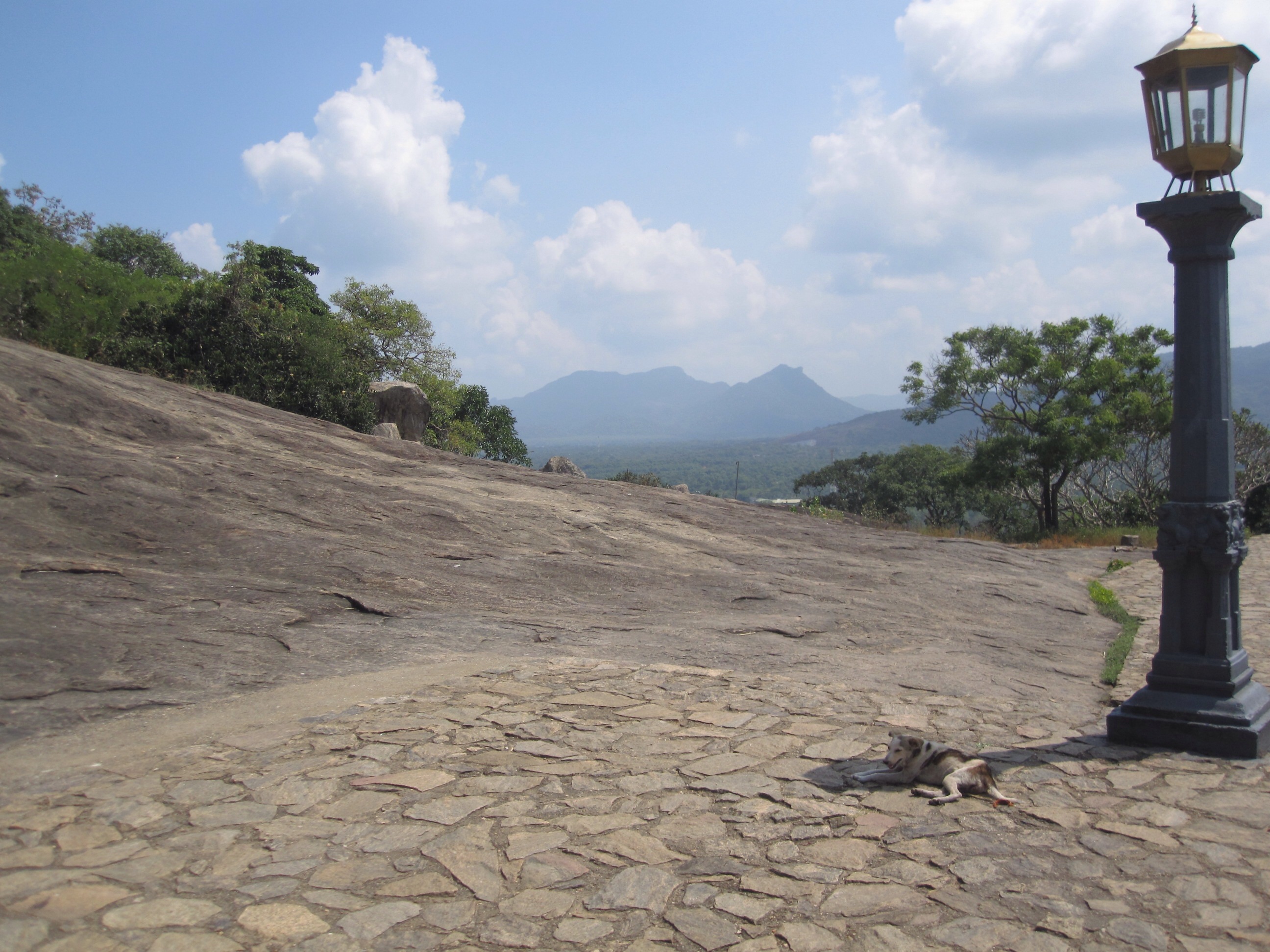 The first cave contains a huge impressive reclining Buddah. We learned here that the reclining Buddah actually depicts Buddah on his death bed, which we never knew. That's the case with any reclining Buddah.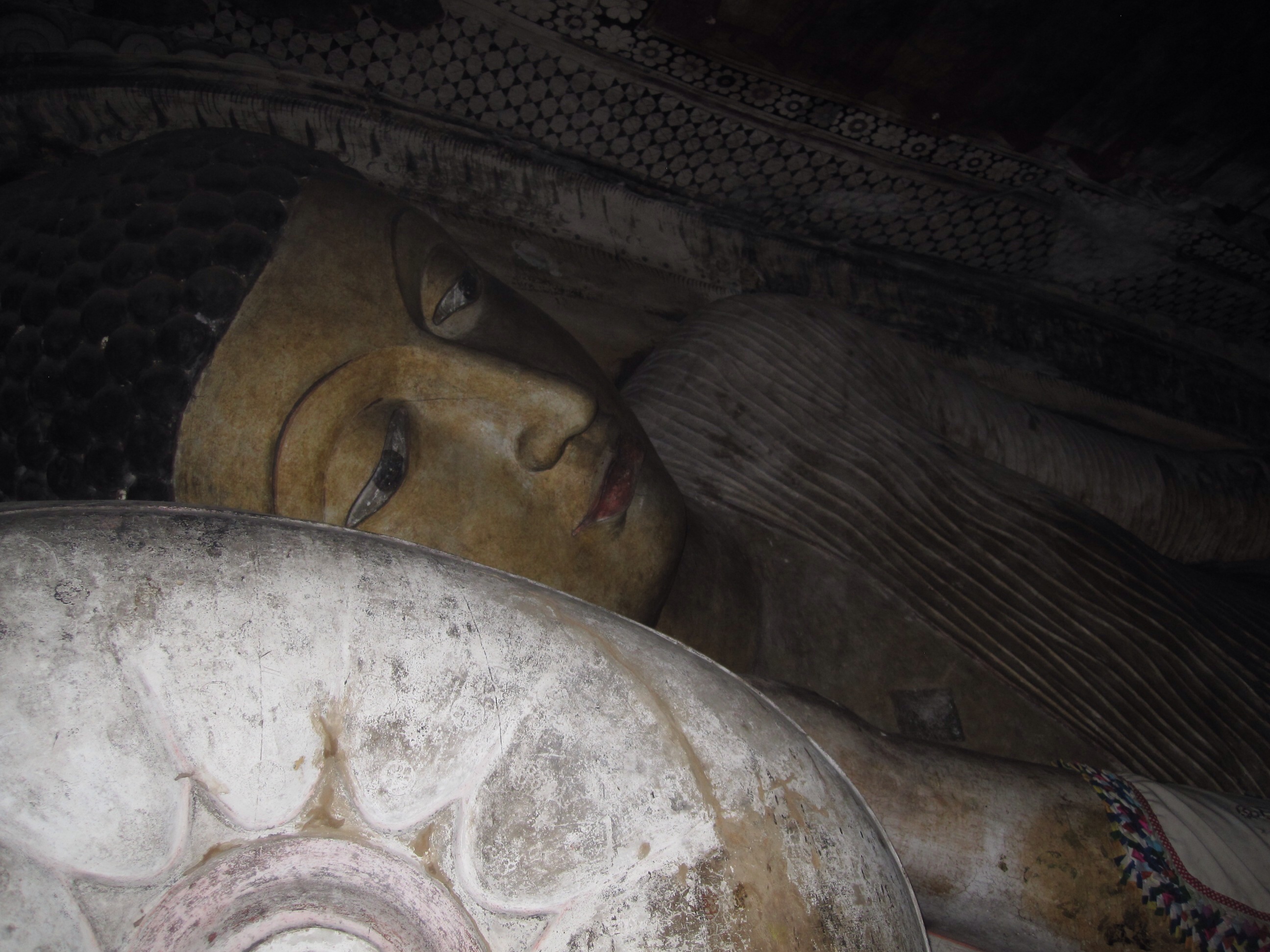 The caves which follow are just amazing, huge caves containing the most spectacular art work and many many Buddah statues. They were breath taking. I don't think the pictures really do them justice. There was something magical about walking into this tiny entrance to find a huge expanse inside covered completely in beautiful, colourful, ancient paintings, statues and carvings.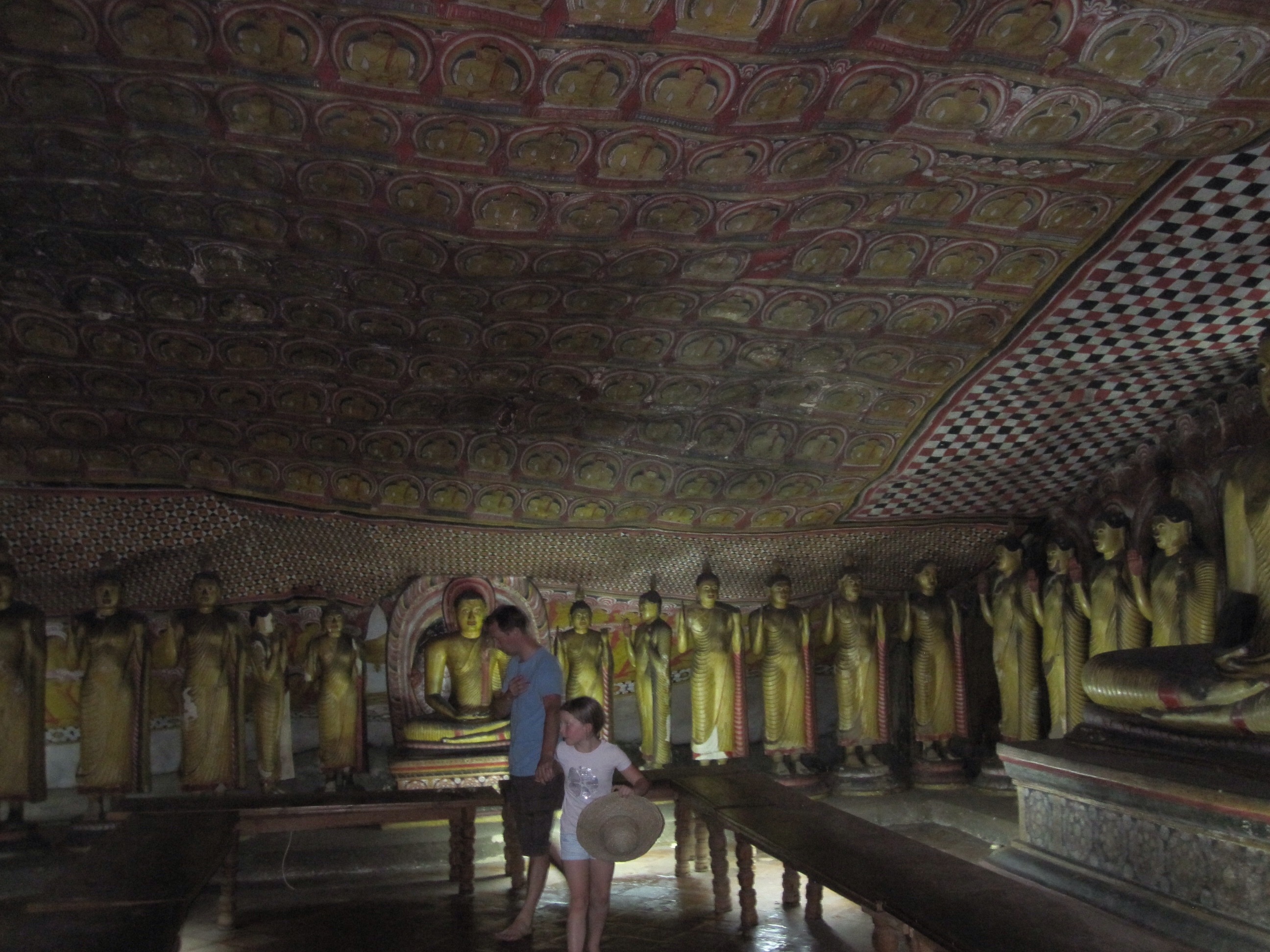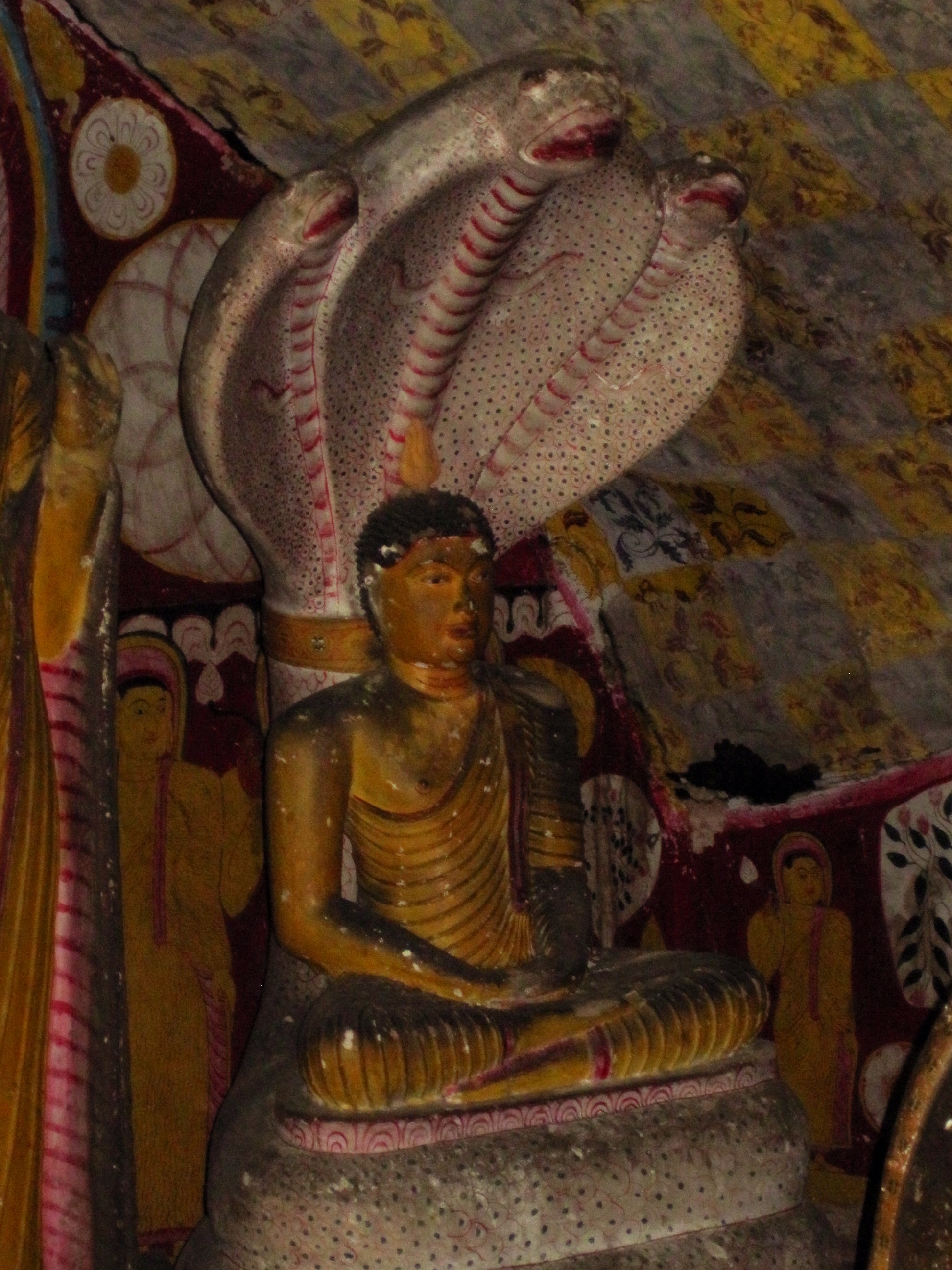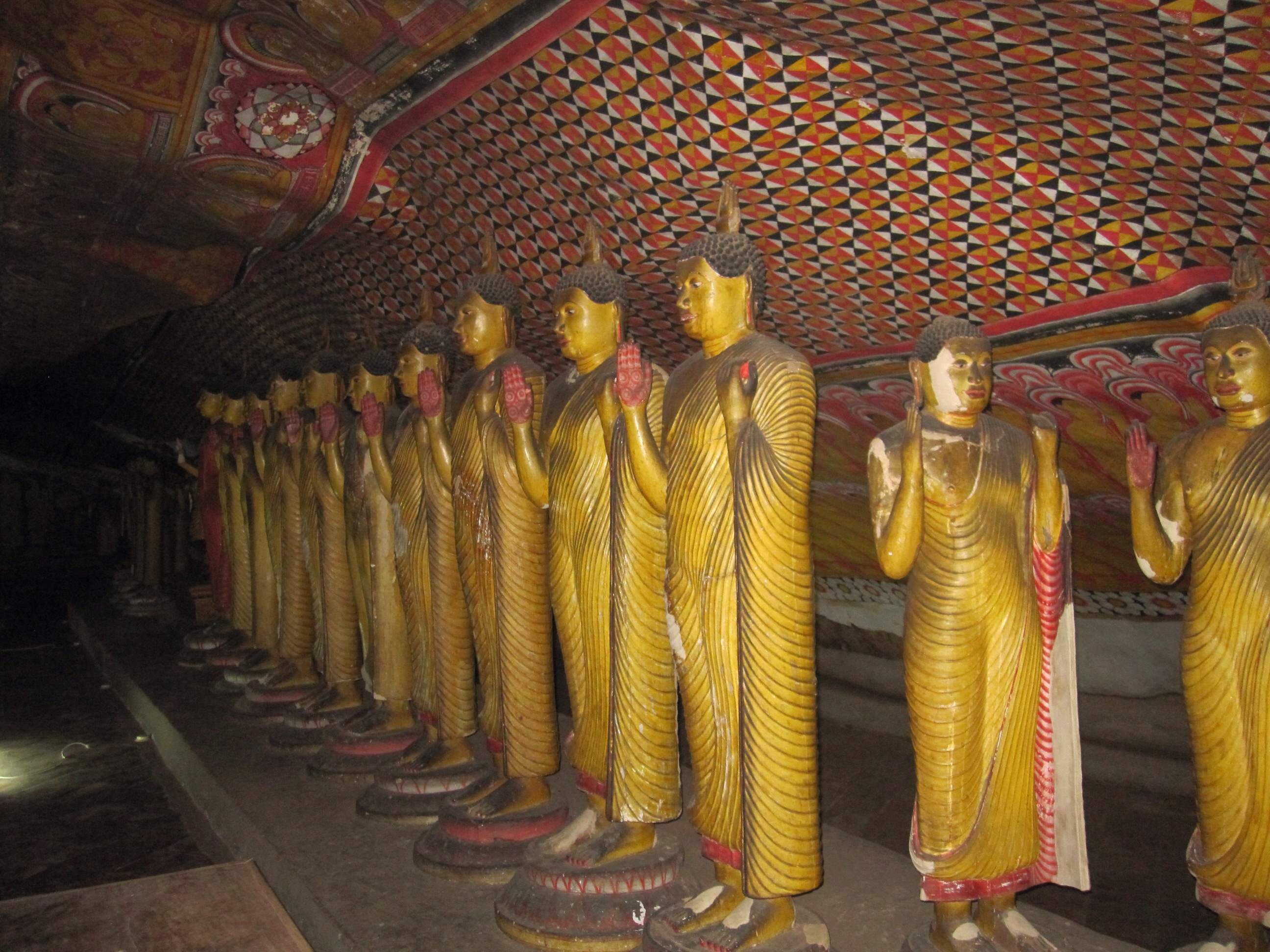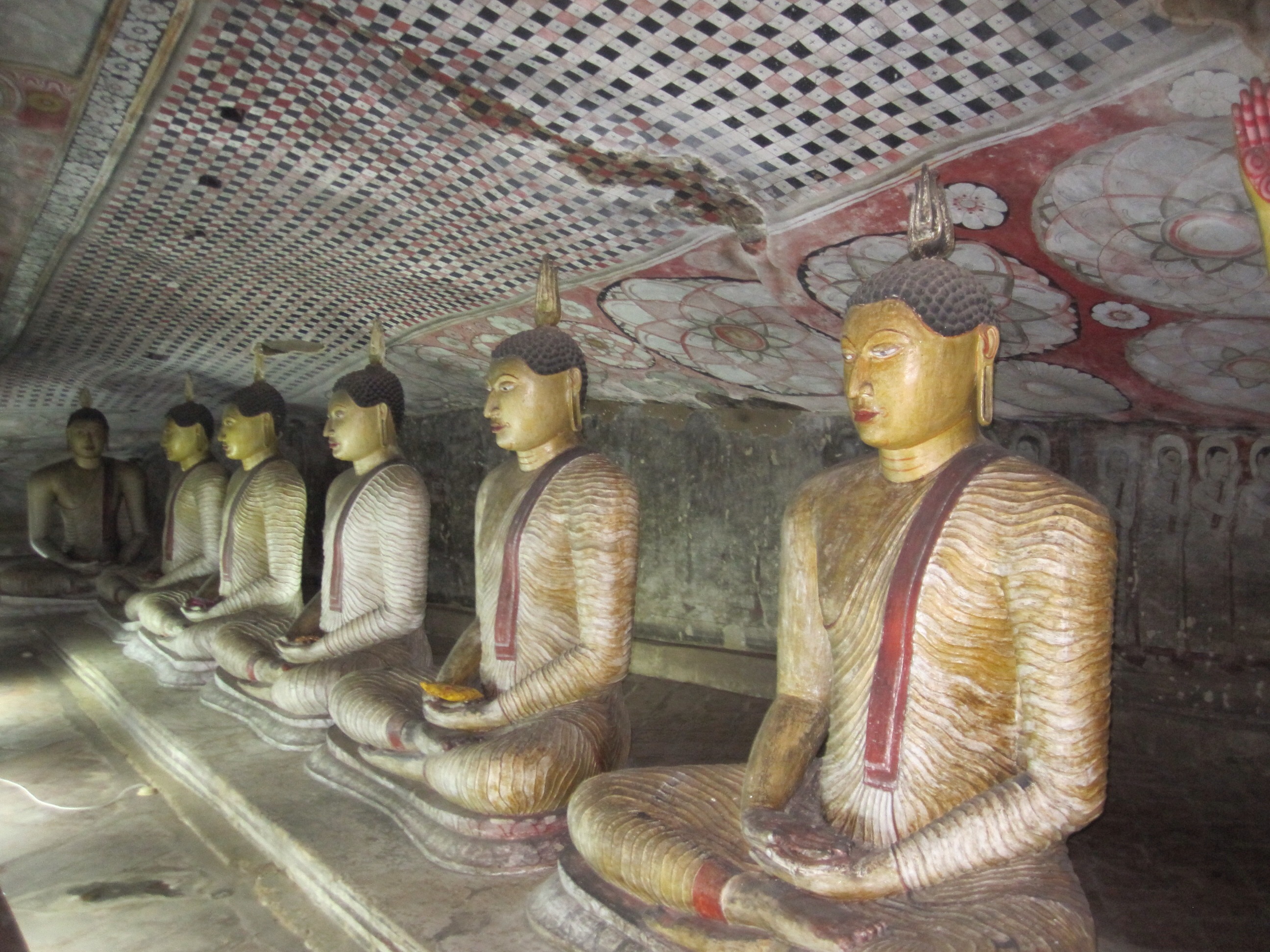 And here are some of the paintings on the walls.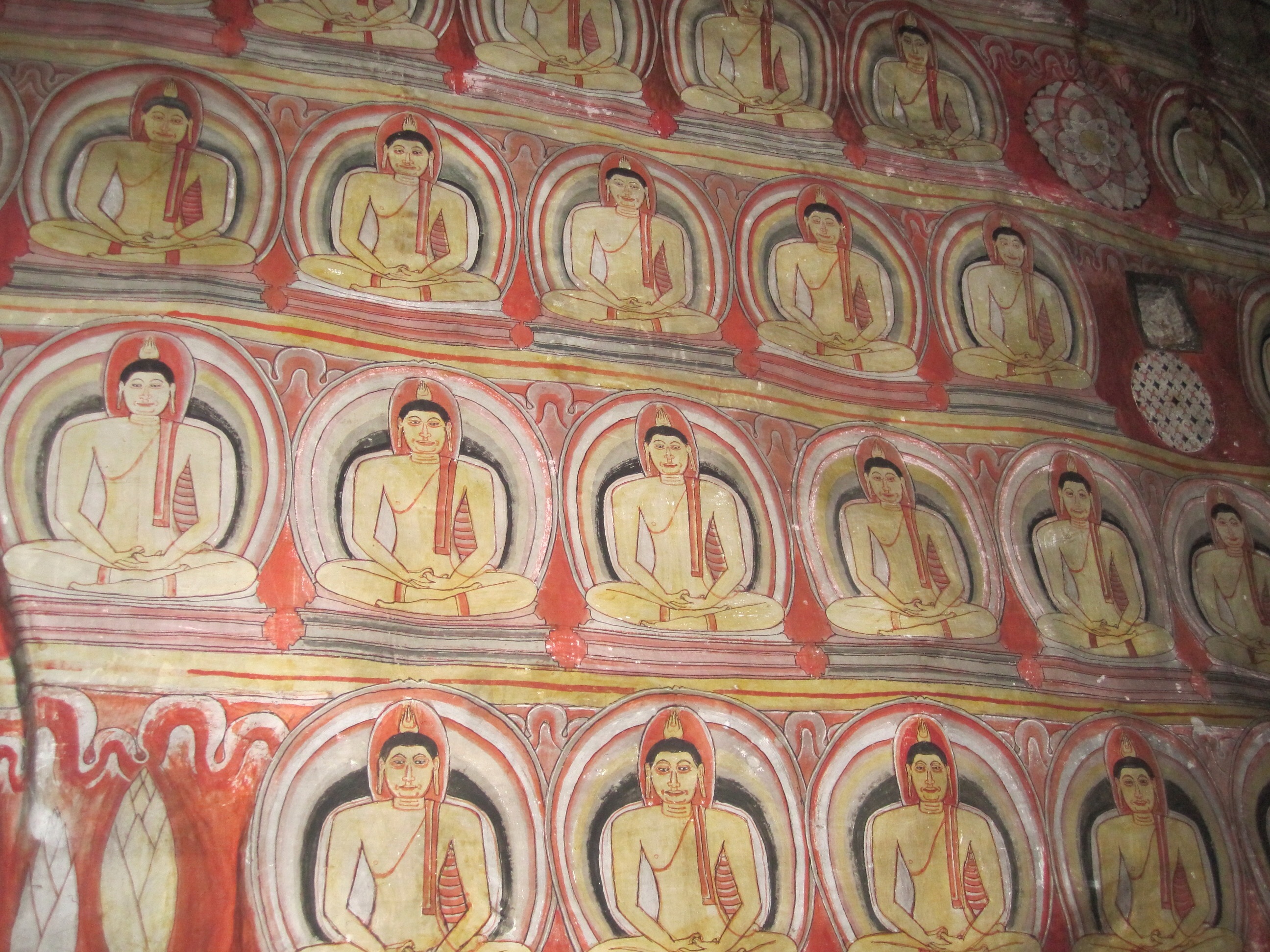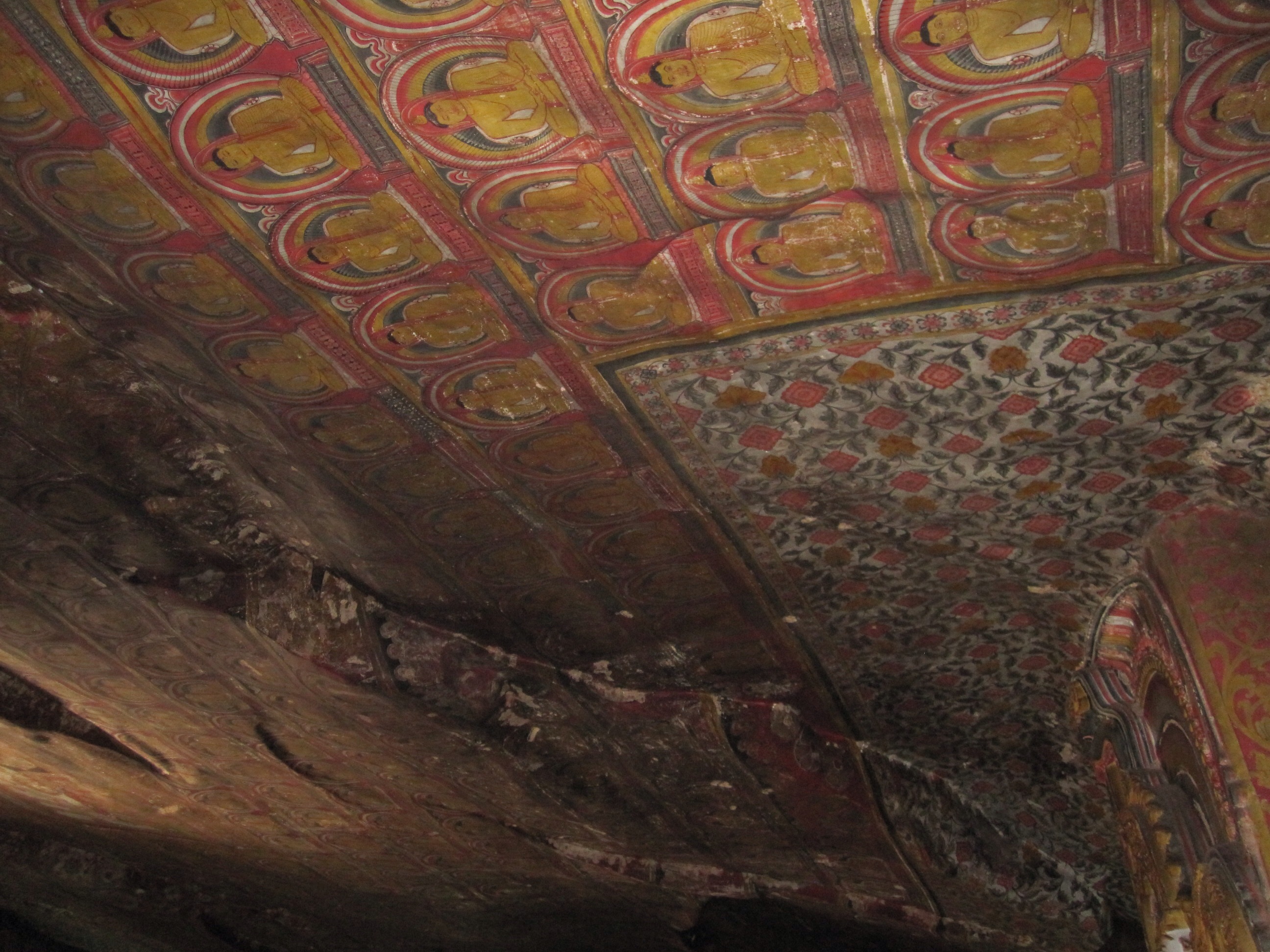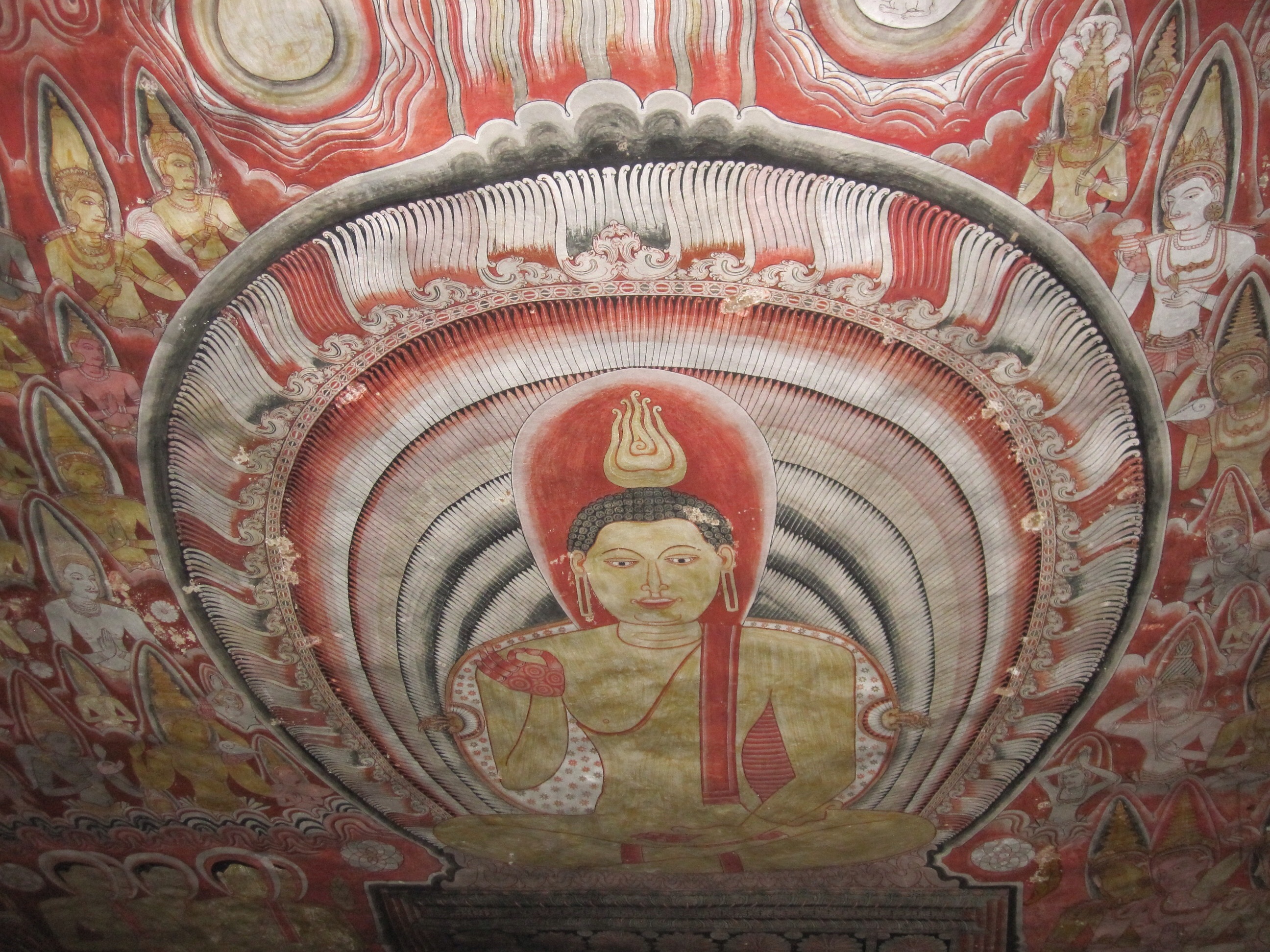 It really was a beautiful complex in Dambulla, we didn't want to leave. If you get the chance, go visit it. You can easily do a day trip from Kandy, it's just 72km north of Kandy or a 2 hour bus trip. Or do like we did and visit it on your way to Sigiriya.