Climbing Ella Rock was the nicest thing we did in Ella and despite it bring a 4-5 hour walk, the kids loved it! As we reached the bottom, legs tired and hungry, Shuna said "that was awesome, can we do it again tomorrow!".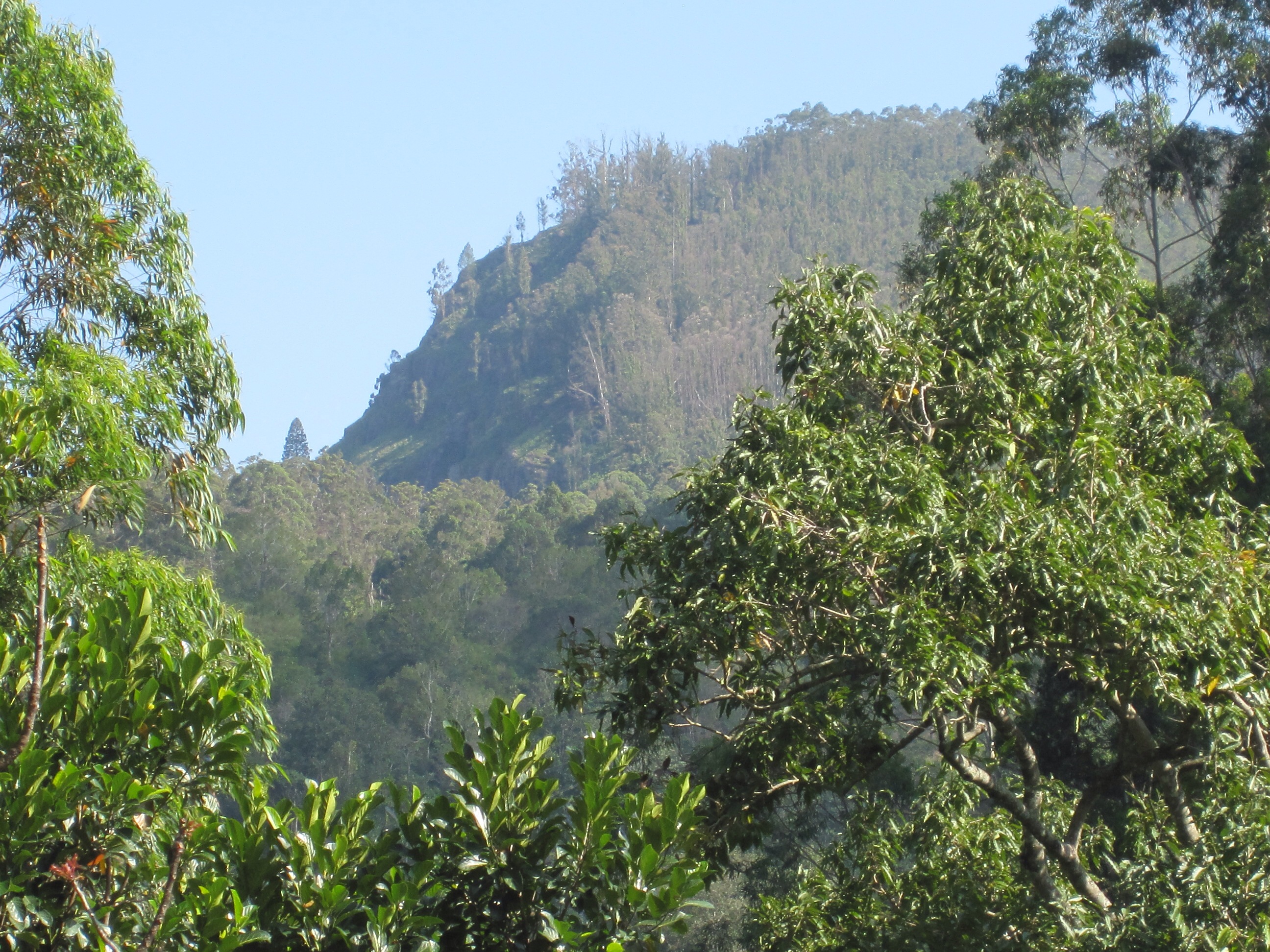 We weren't sure out girls would be up to the walk but as we've learned with so many things on this trip, they're up for everything! Way more than we would have thought, often we're the ones slowing them down!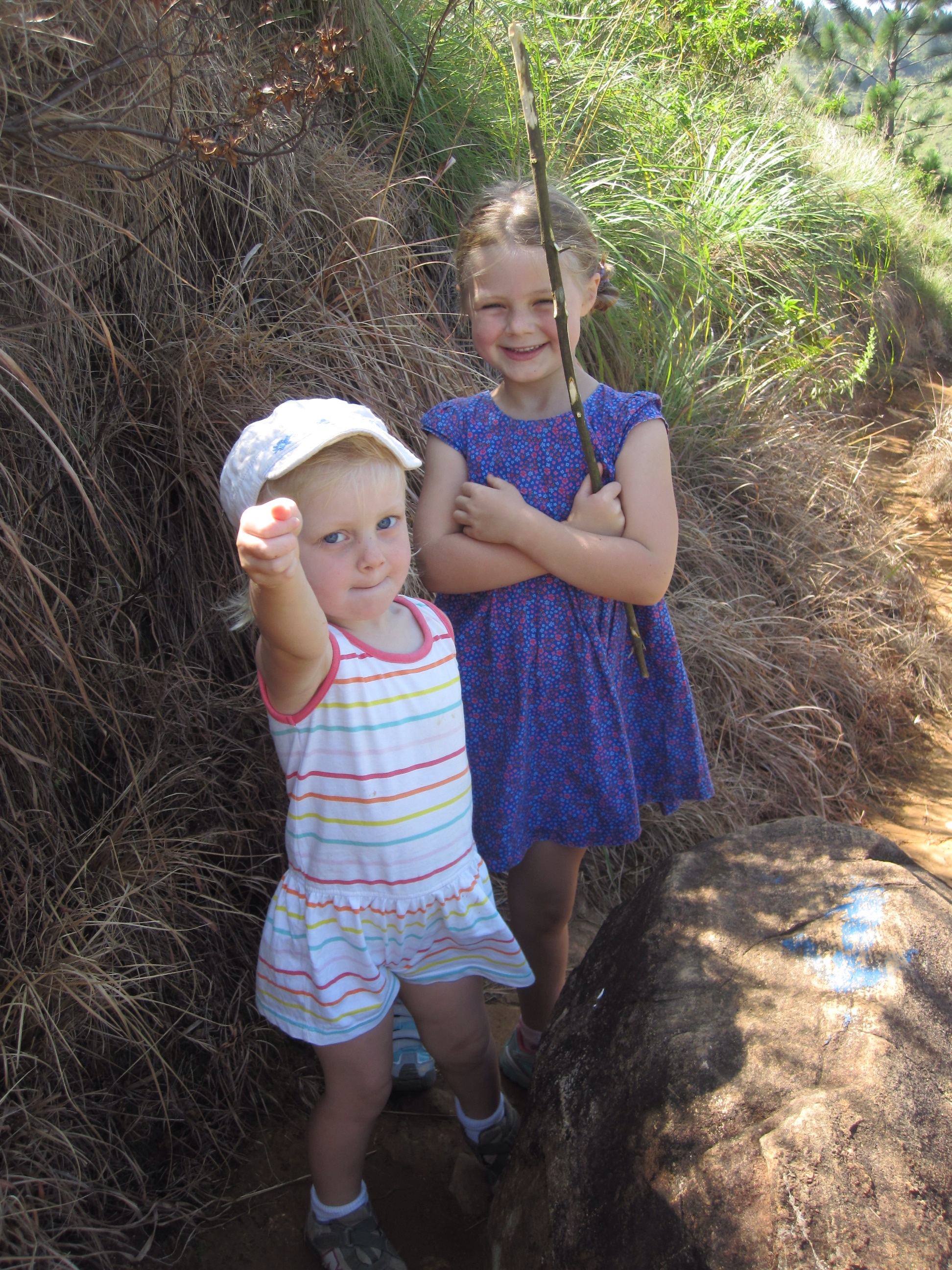 You start the Ella rock walk along the train tracks for Ella station. There's something very cool about walking along the train tracks. Although I'll admit; Ro and I were bricking it that a train would come, there wasn't a huge amount of space to the sides in some places. We needn't have worried, there was only one train running a day at the time because of landslides and damage to the tracks over Christmas. Of course we didn't know that on our walk so kept one eye in the back of our heads at all times :-). The landslide damage was a bit scary looking and the repair job definitely didn't look permanent so we'd quickly go by those bits.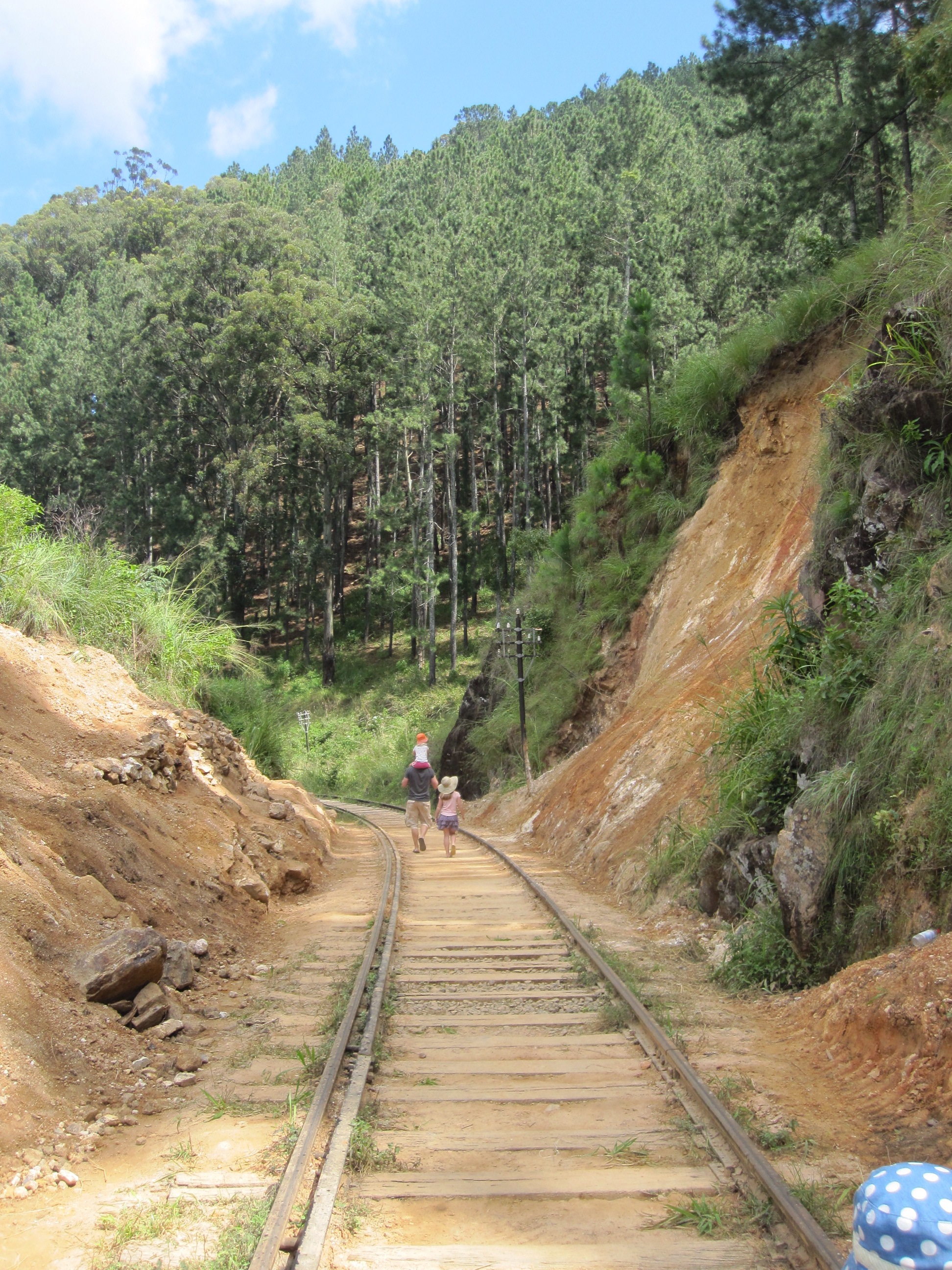 We met loads of lovely Sri Lankans along the tracks and some tourists too.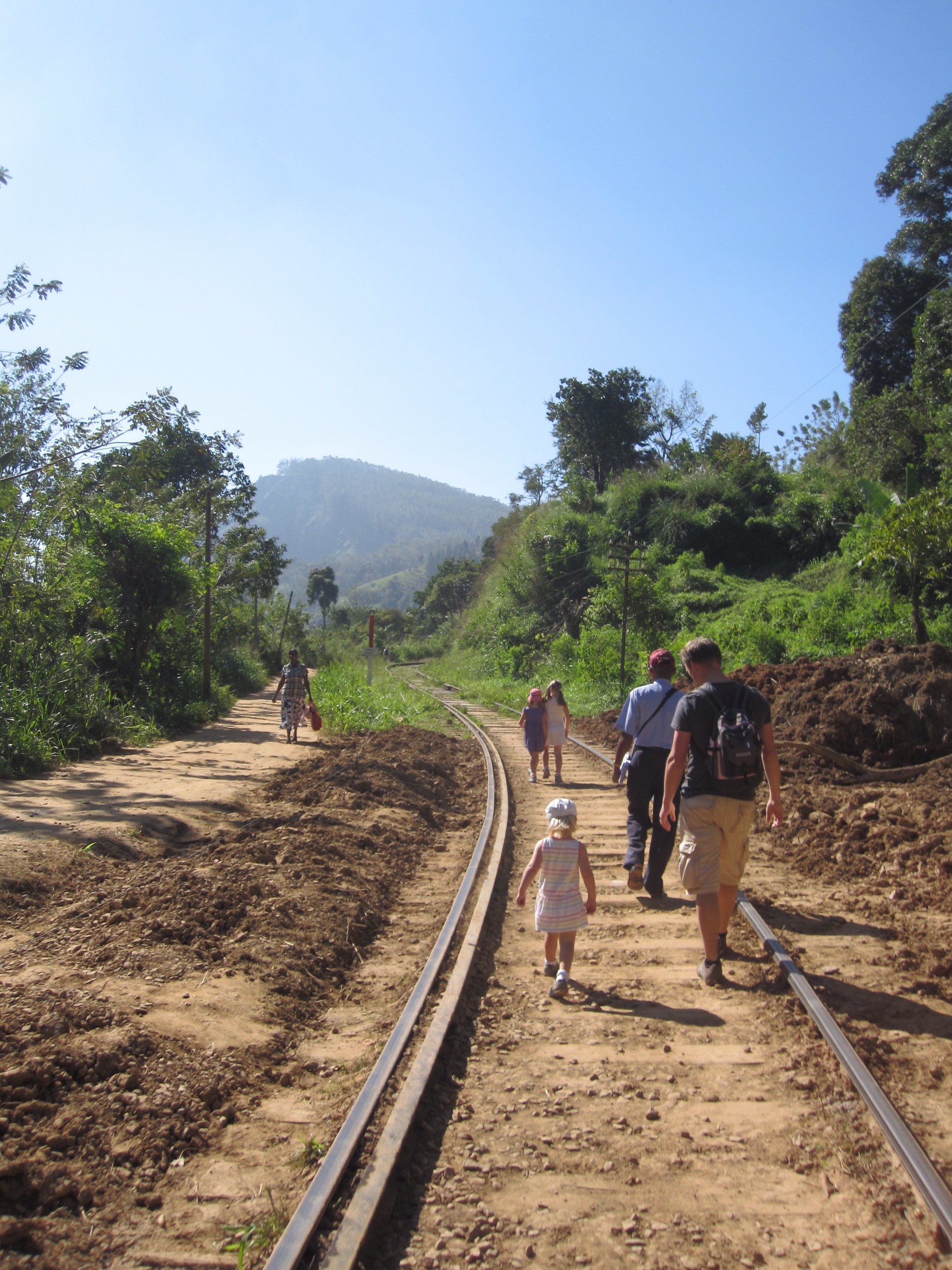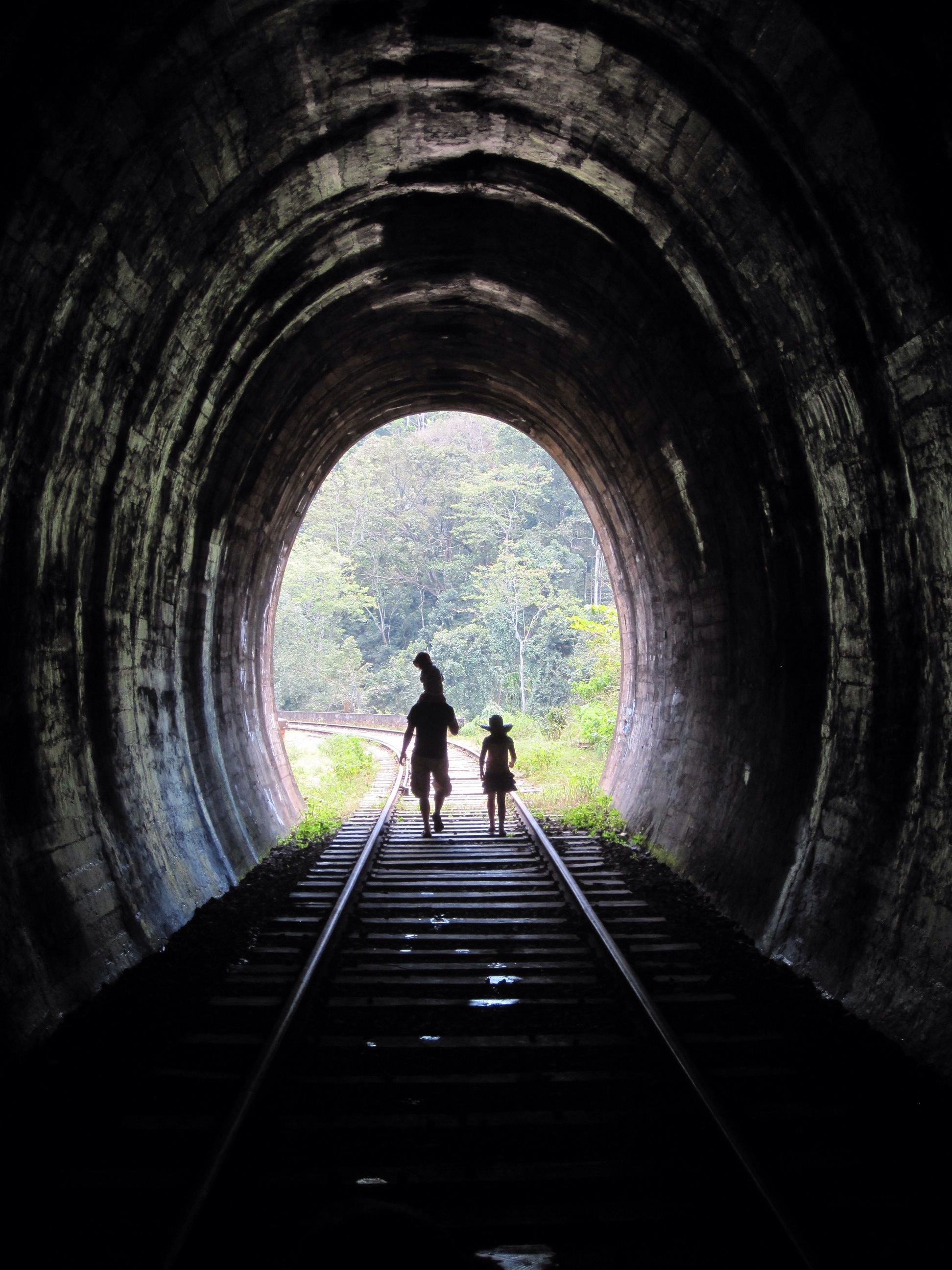 You walk the tracks for about 2km crossing some rickety bridges along the way. The track crossed over a deep gorge over a river and Rawana falls at one point and you could see through the gaps in the track as you walked. Felt very hairy but cool!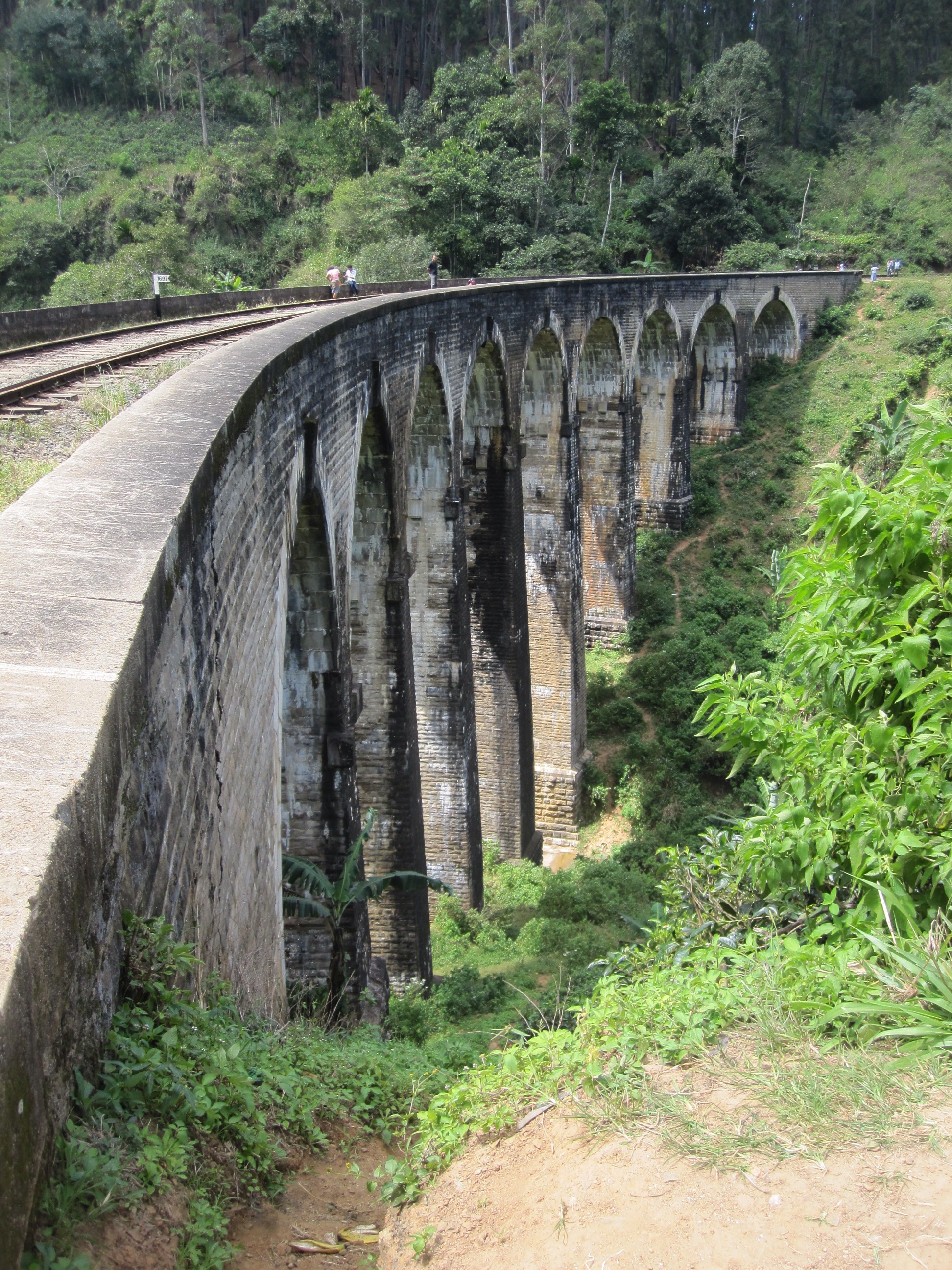 After a couple of km, you turn left and start making your way up the hill along narrow tracks and then through a lovely forest. That's what we loved about this walk, it's one of those really varied ones that kids love. The changes in terrain and scenery keep them going. We saw quite a few people with guides although I really don't think there's any need to get one. We met loads of people on the way up and down and the route is marked most of the way by little blue arrows.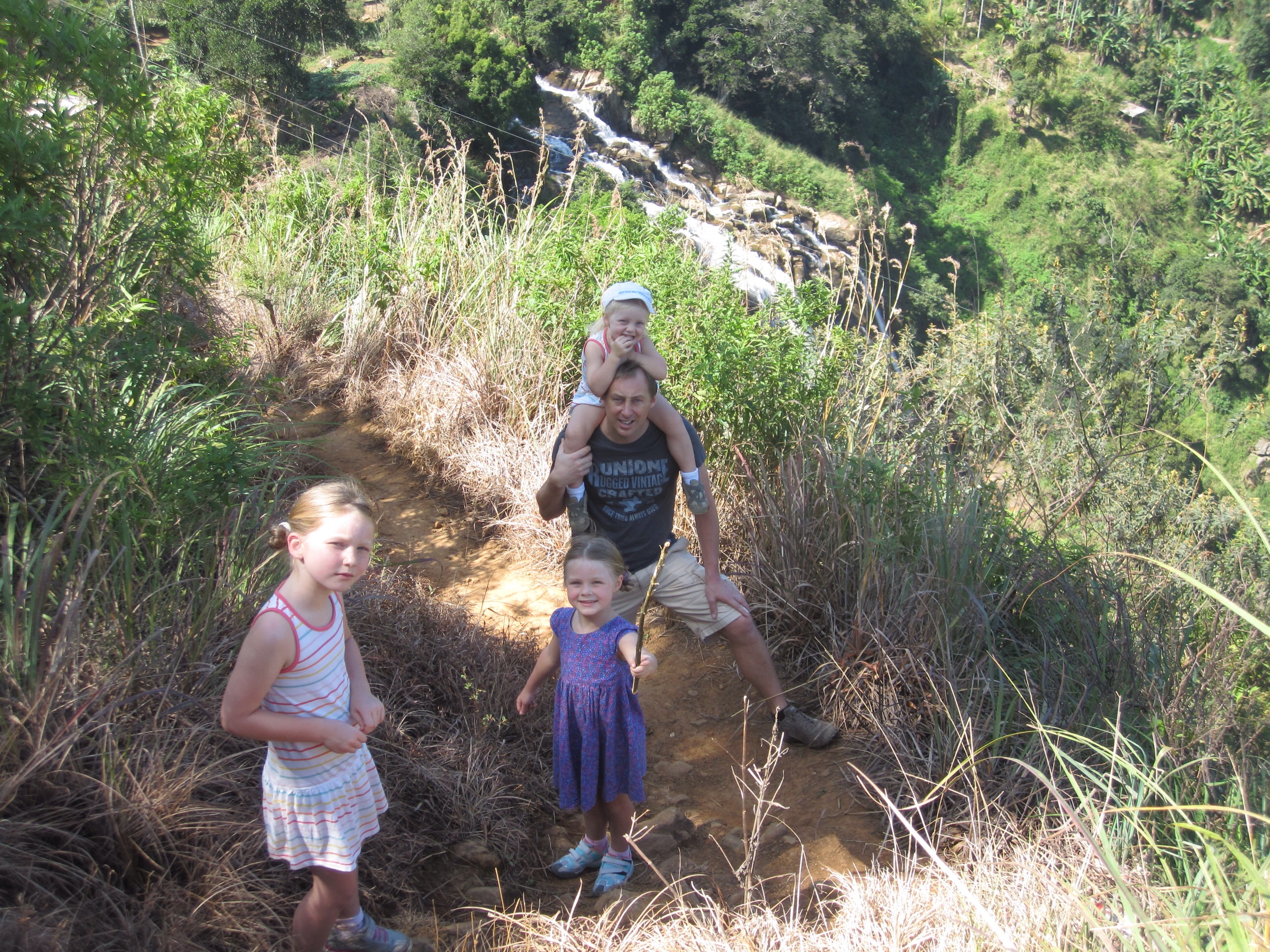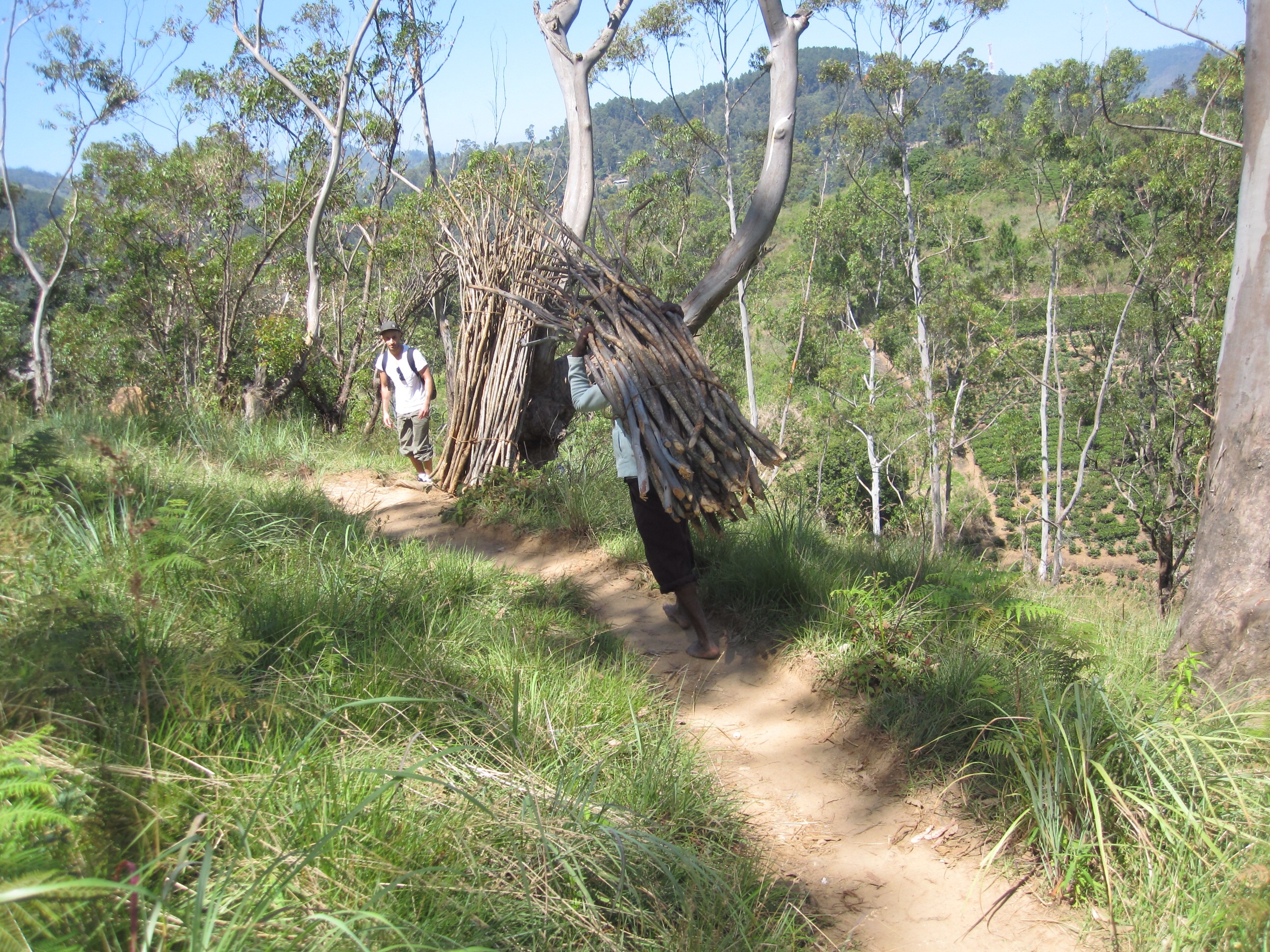 The biggest excitement on the way up was news that there was a huge stinging bee nest stuck on the side of a large rock about 50m along the path and to be extremely quiet passing them lest you wake them up. I'll admit, I get very excited about stuff like this; stinging bee nest! Cool! But with my "mom" hat on, I have to be much more cautious. It's a bit hard keeping 3 kids quiet on a walk! Sure enough after a while, we met people coming down who whispered that the nest was right around the corner. Yikes! Ro made a bee line past it with the kids (I now understand the term bee-line). Of course I had to have a goo. I was shocked by what I saw, I assumed they'd be in a nice "Winnie the pooh" style hive happily making honey but no…. They were just piled up in a foot wide diameter pile crawling on top of each other. My curiosity satisfied, I quickly made a bee line up the hill without one glance over my shoulder, to meet the others. Yikes! I wouldn't want to annoy or rouse them! You can see them on the front of this rock if you zoom in.

It wasn't long then to the top. Freya and Shuna led the way with Ro and I dragging ourselves behind them. Ro had the hardest job as Dervie had decide his shoulders were where she wanted to be at this stage!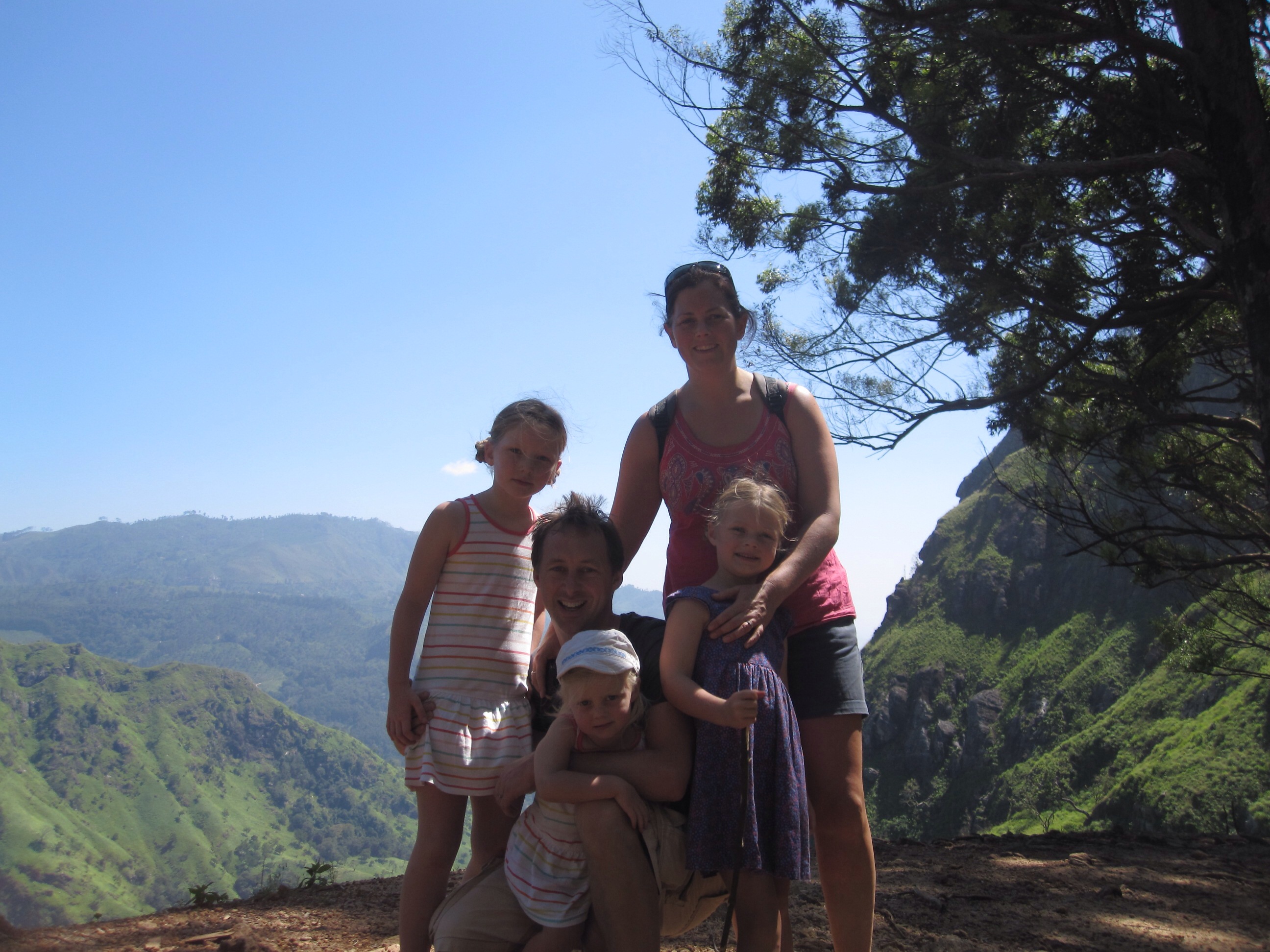 The views from the top are amazing and completely worth it. You basically have amazing views of the whole landscape below. It's very steep, you have to lie down to look over the edge. Stunning! Again we could have stayed a lot longer soaking it all in had we not 3 little people dying to get on the move again.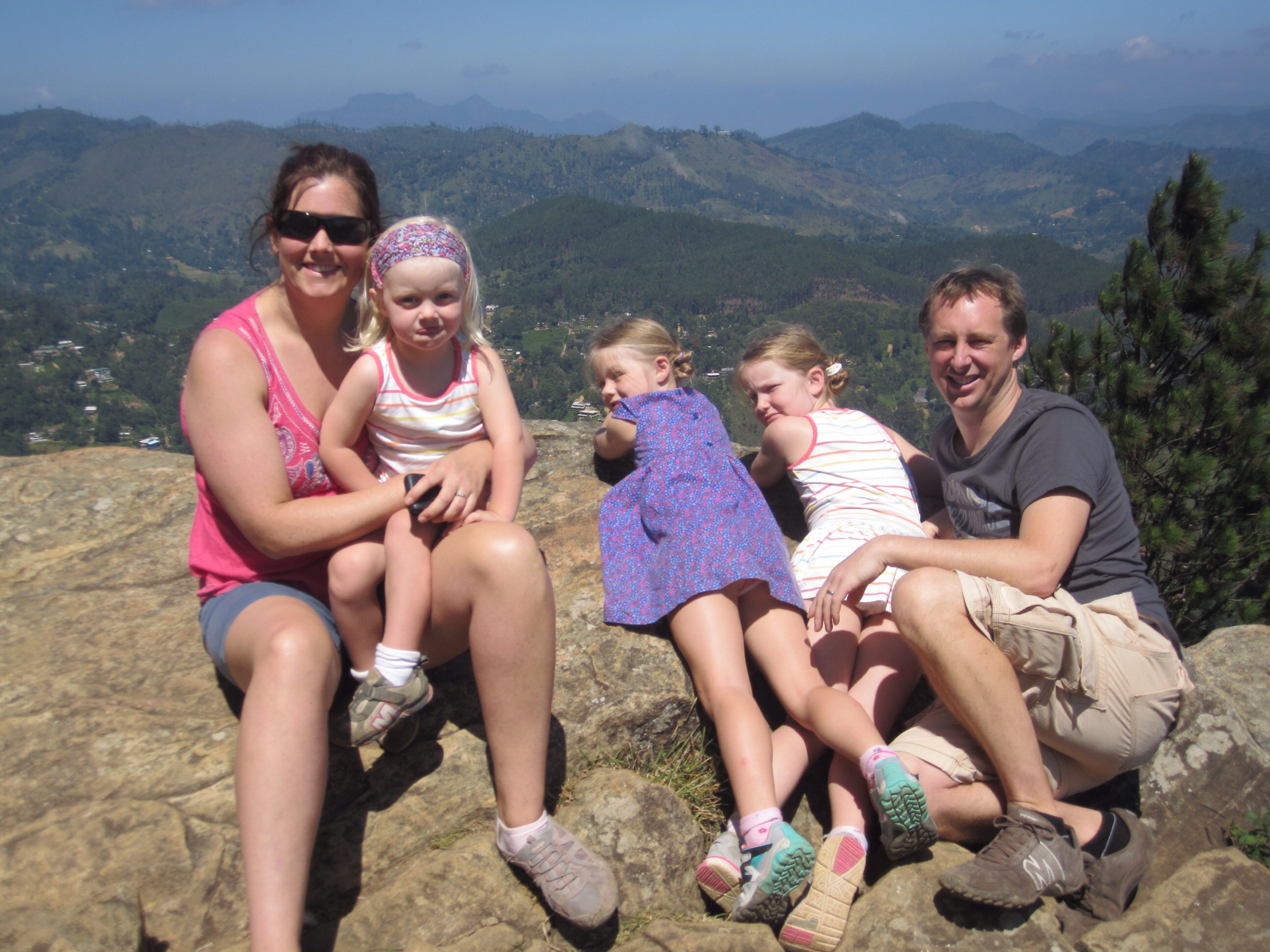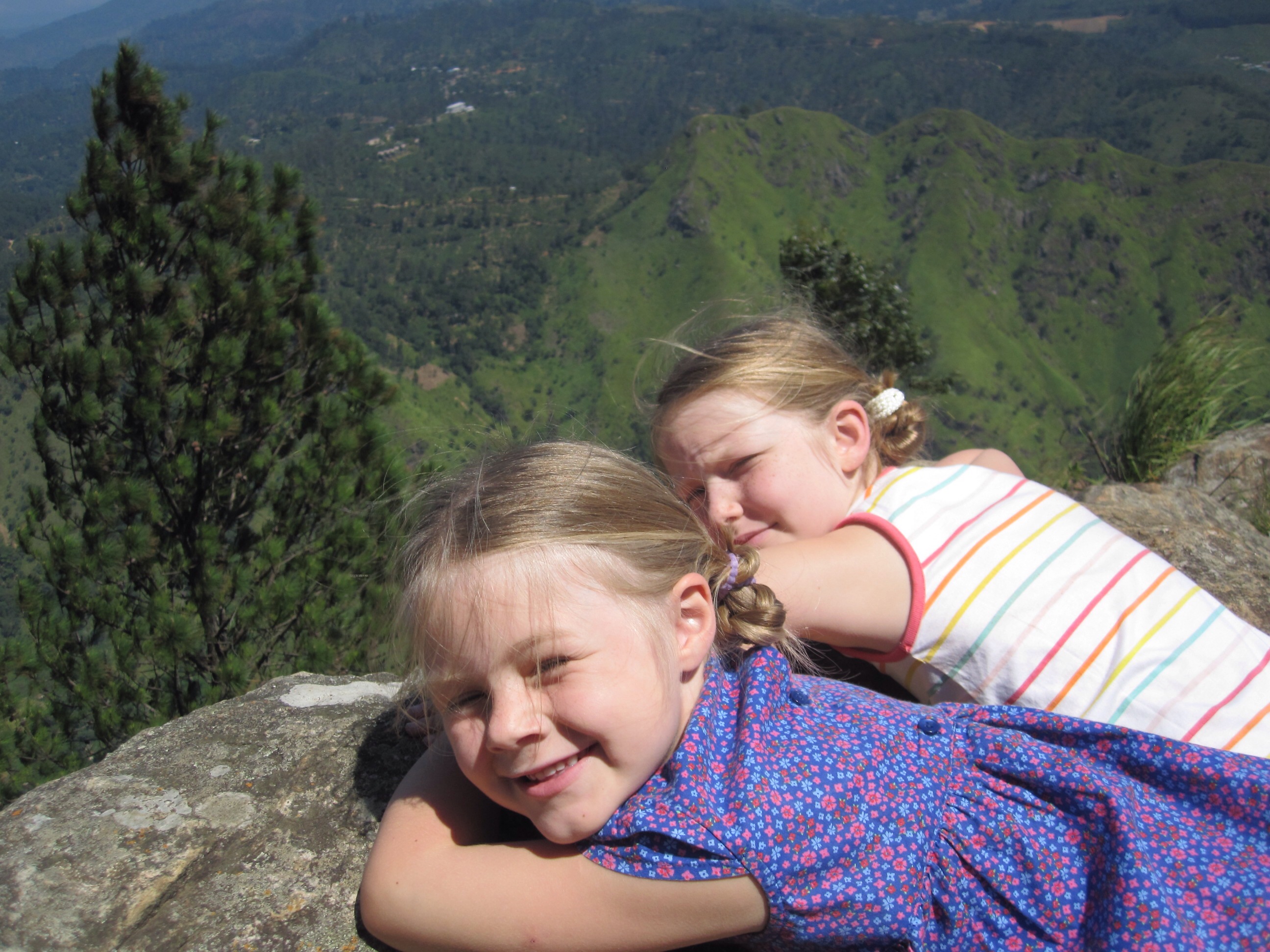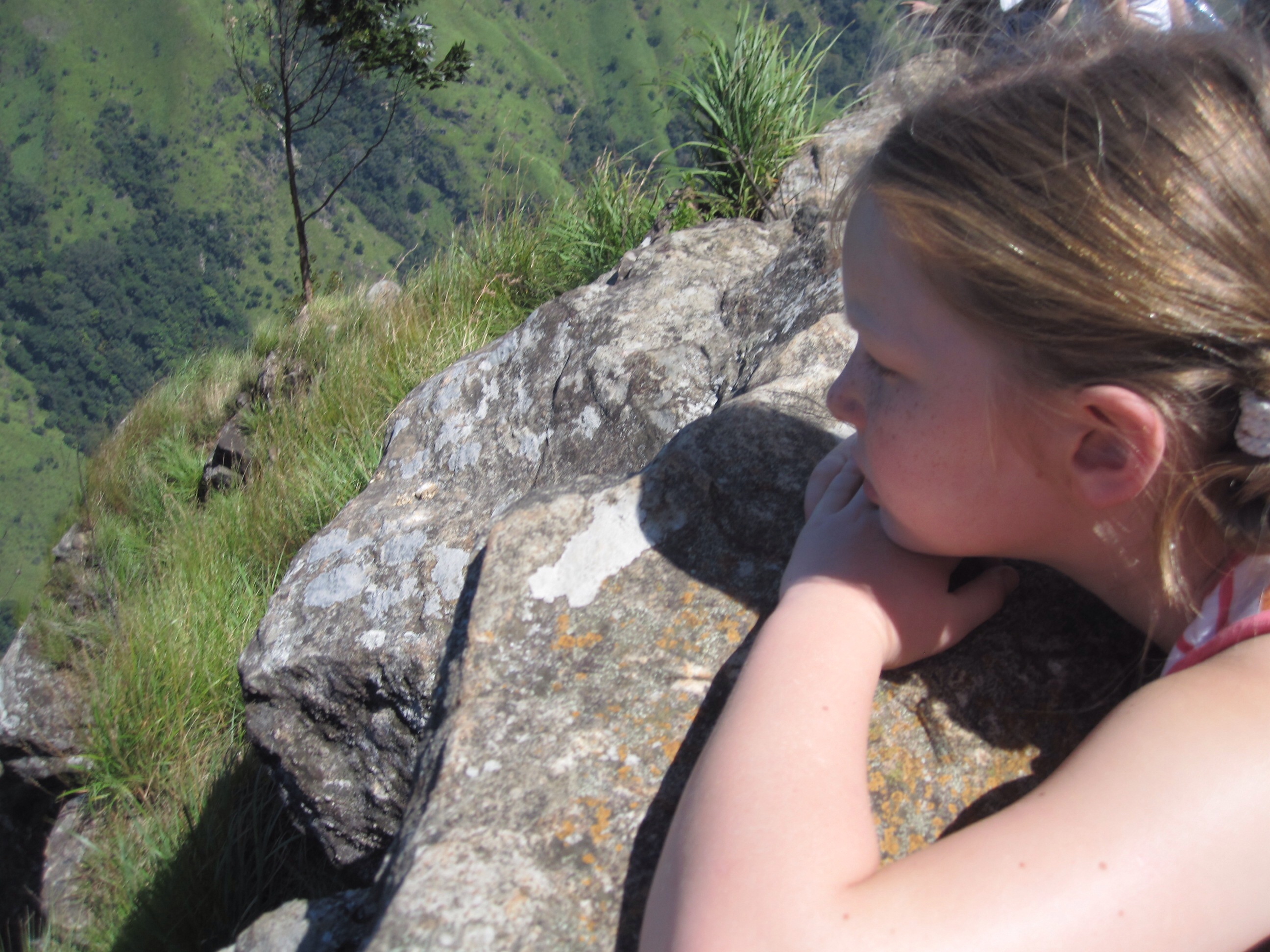 We took a slightly different path down which was a lot less steep (perhaps less exciting) with a path through the forest.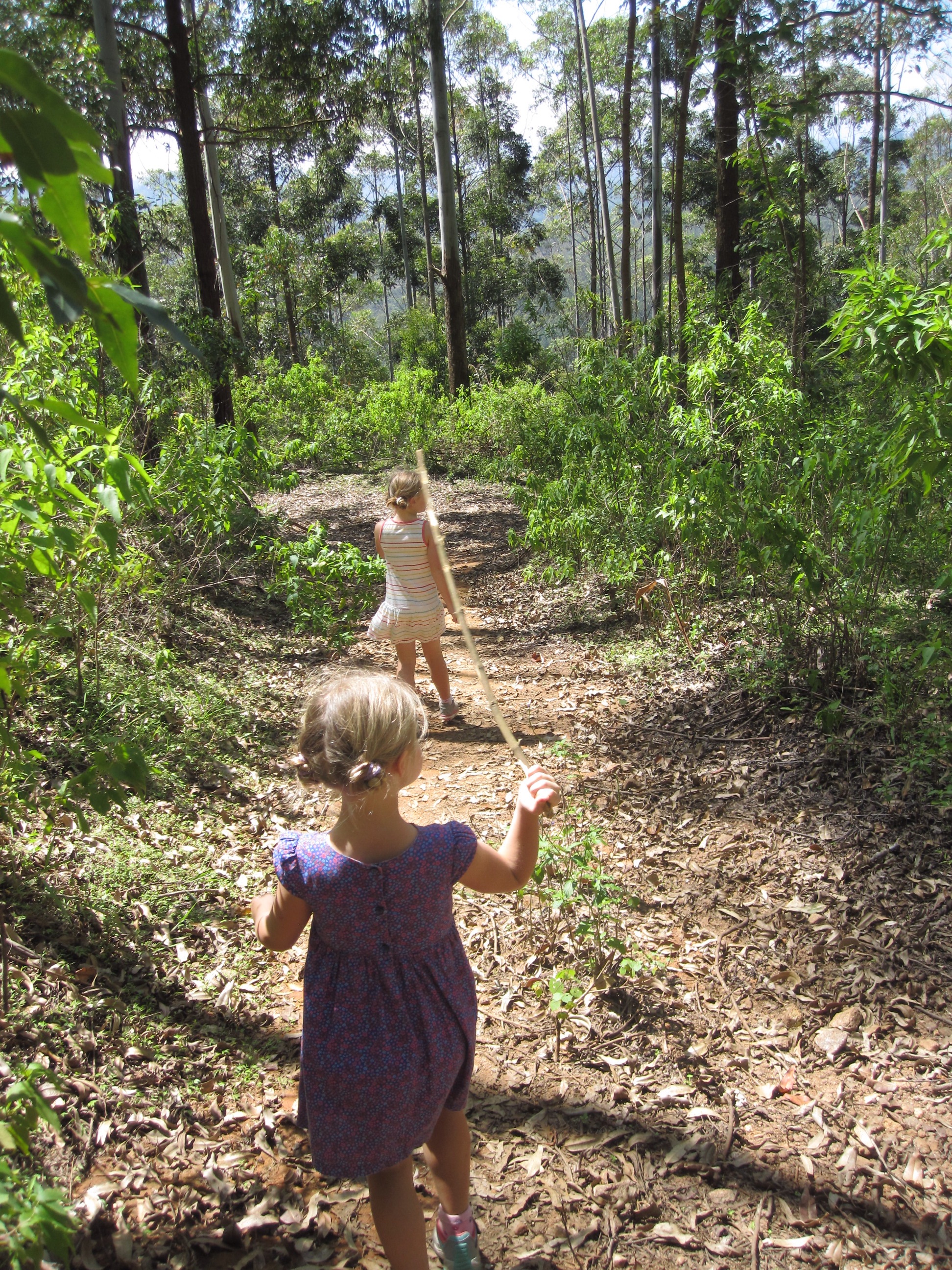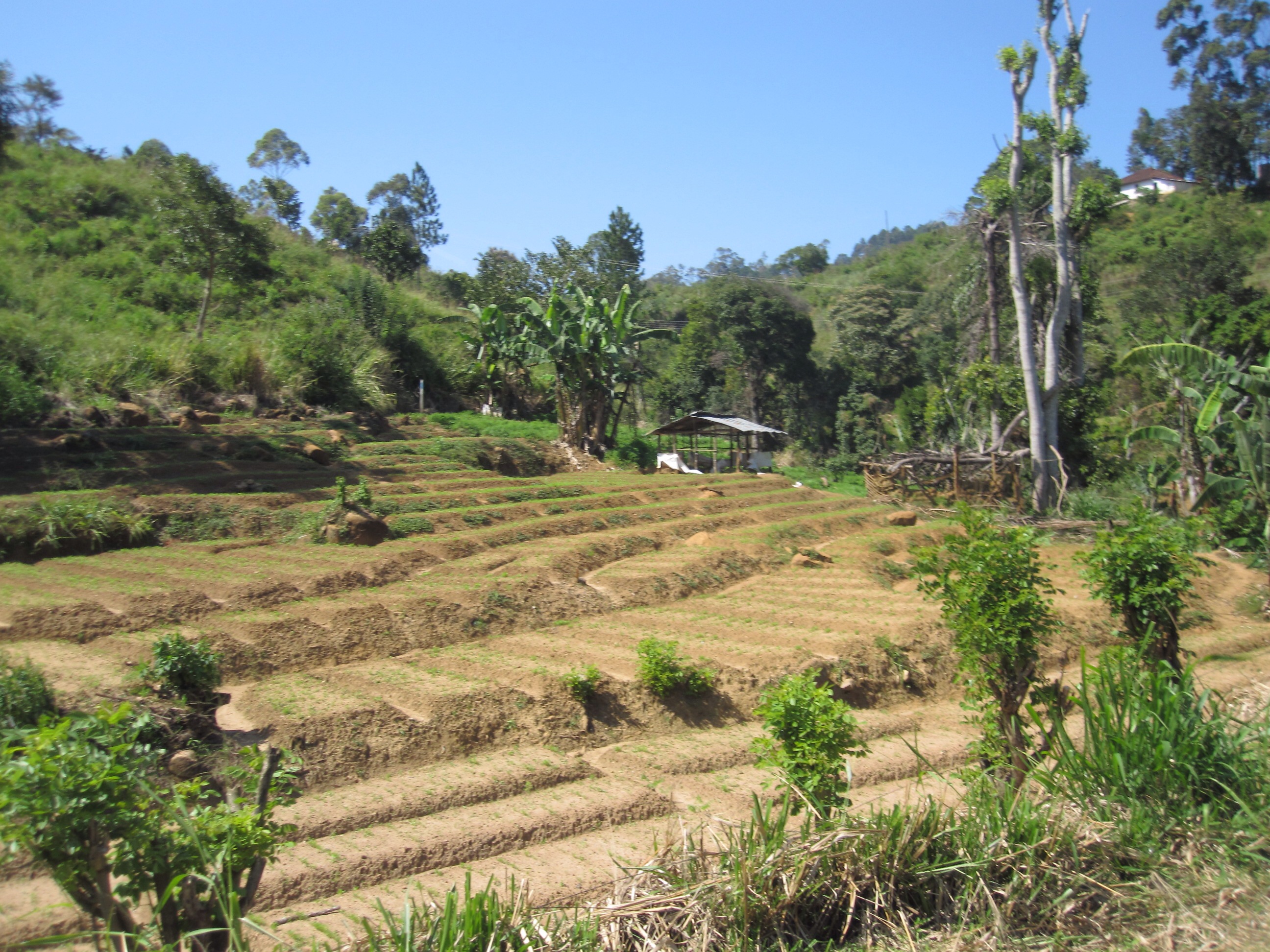 We met loads of yellow butterflies all along the way which were great for keeping the kids going. Shuna reckoned they'd been sent by her tooth fairy Tilly to bring her down the mountain.
We stopped in a little shack along the railway tracks for a delicious lunch and fruit smoothies for the girls, delighted with our achievement and excited about the prospect of what else we could take on with the kids.