We left Sri Lanka at the end of January and headed to Bangkok for a few days before going to Vietnam. Ro and I had spent a few days in a Bangkok back in the year 2000 and remembered it being very fun but pretty crazy. We were slightly apprehensive bringing the kids there. We needn't have worried. I don't know whether it's changed dramatically in the last number of years or if we were just more ready and able for it. We loved Bangkok, we'd bring the kids back in a heartbeat.
The first thing that struck us was how organised it was after Sri Lanka, there were cars which followed the rules of the road, traffic lights with working pedestrian crossings and drivers didn't feel the need to beep their horn at every second. How novel!! We got a taxi from the airport without any hassle and gave him the address of our hotel and off we went in complete comfort :-).
We had booked our hotel a good few weeks in advance. Bangkok was just such a big city that we didn't want to mess about with looking for accommodation with 3 little people in tow. Having been there now, I'm not sure that's necessary but it was really nice to have it sorted. We picked a place recommended by Allyson on "Worldtravelfamily.com". She had raved about it and made it sound so good, we had to stay there! It's in a quiet part of town called Thewet and is called "Phranakorn Nornlen". It was heaven for us. It's one of those extremely chilled boutique hotels where you find yourself wanting to spend more time there than out exploring. Very unusual for us, we normally just see hotels as somewhere to sleep. But PN was different. The entrance looks pretty ramshackle so you don't have the highest expectations of what's inside but then you walk in and you can feel any stresses promptly leaving you. It's just lovely.
Although we'd arrived about 4 hours before check in, we were greeted with welcome drinks (freshly squeezed juice) and shown where the fresh fruit and water were which you could help yourself to. It was just smashing. They also showed us to a downstairs common room with beds and toys where we could rest. This was heaven as we'd been up all night. The decor in the PN hotel is amazing, they've divided the downstairs common room into kind of vintage shops and shop fronts. There's an old barber shop complete with old hair dryers and seat, a vintage sweet shop. An ice cream shop painted on the wall, a bakery, toy shops etc. It's lovely. There were quirky little features everywhere like tin painted bowls instead of sinks and lampshades, buckets for toilet roll holders, an old tuk tuk bicycle in the hall and all sorts of quirky things.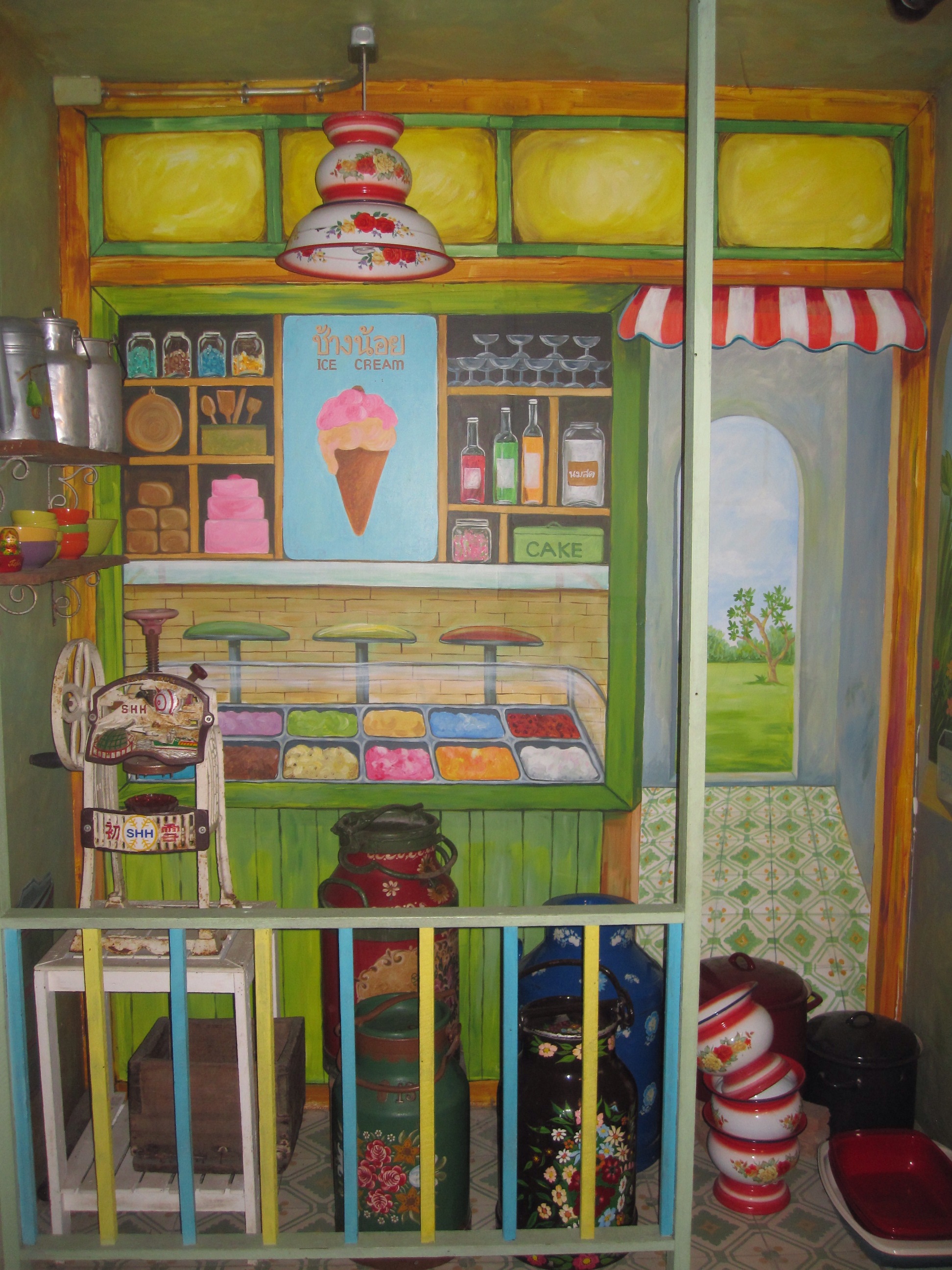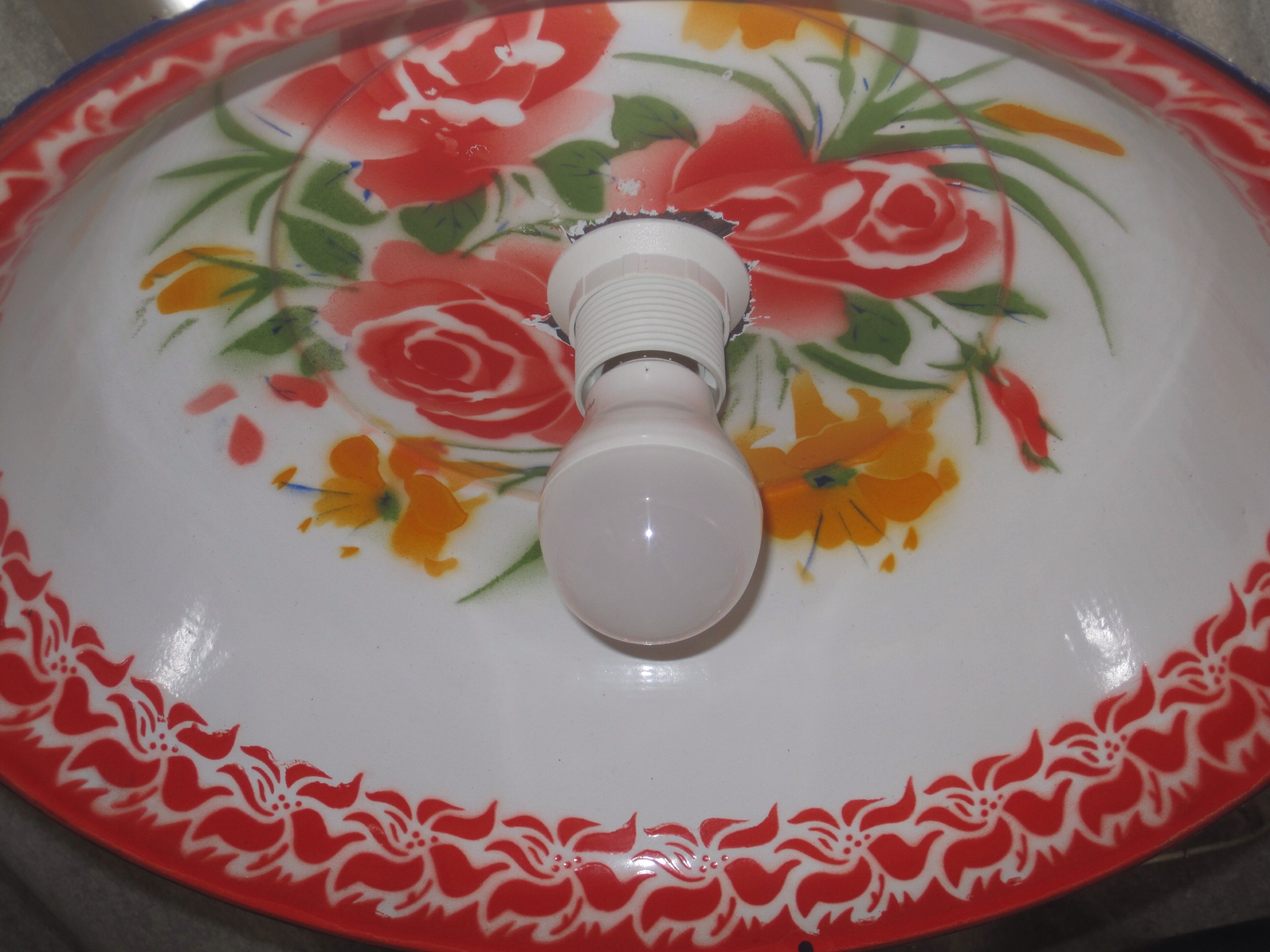 The best thing was the downstairs decking area which had a lovely children play corner and mattress loungers and low tables for us. Heaven!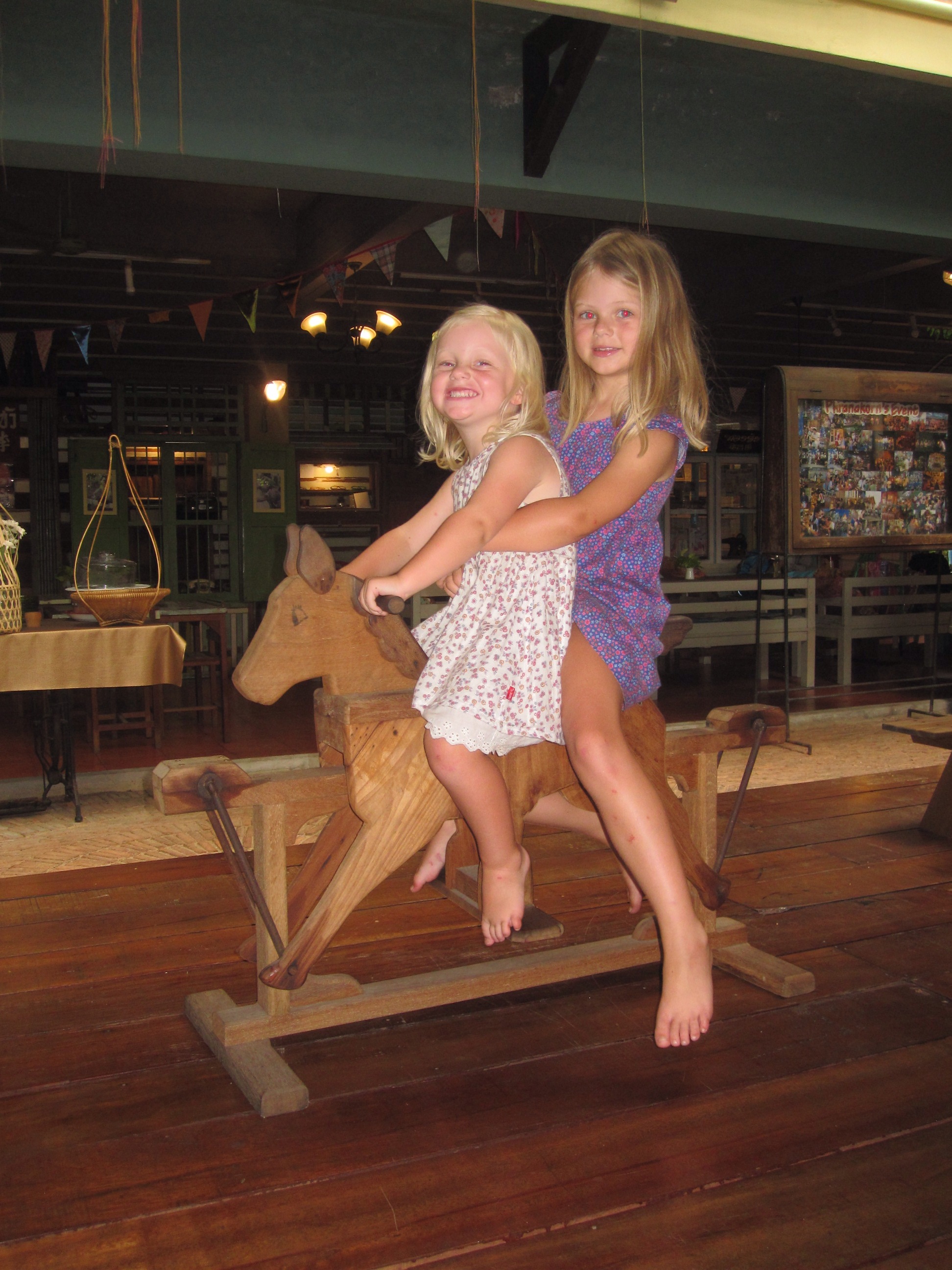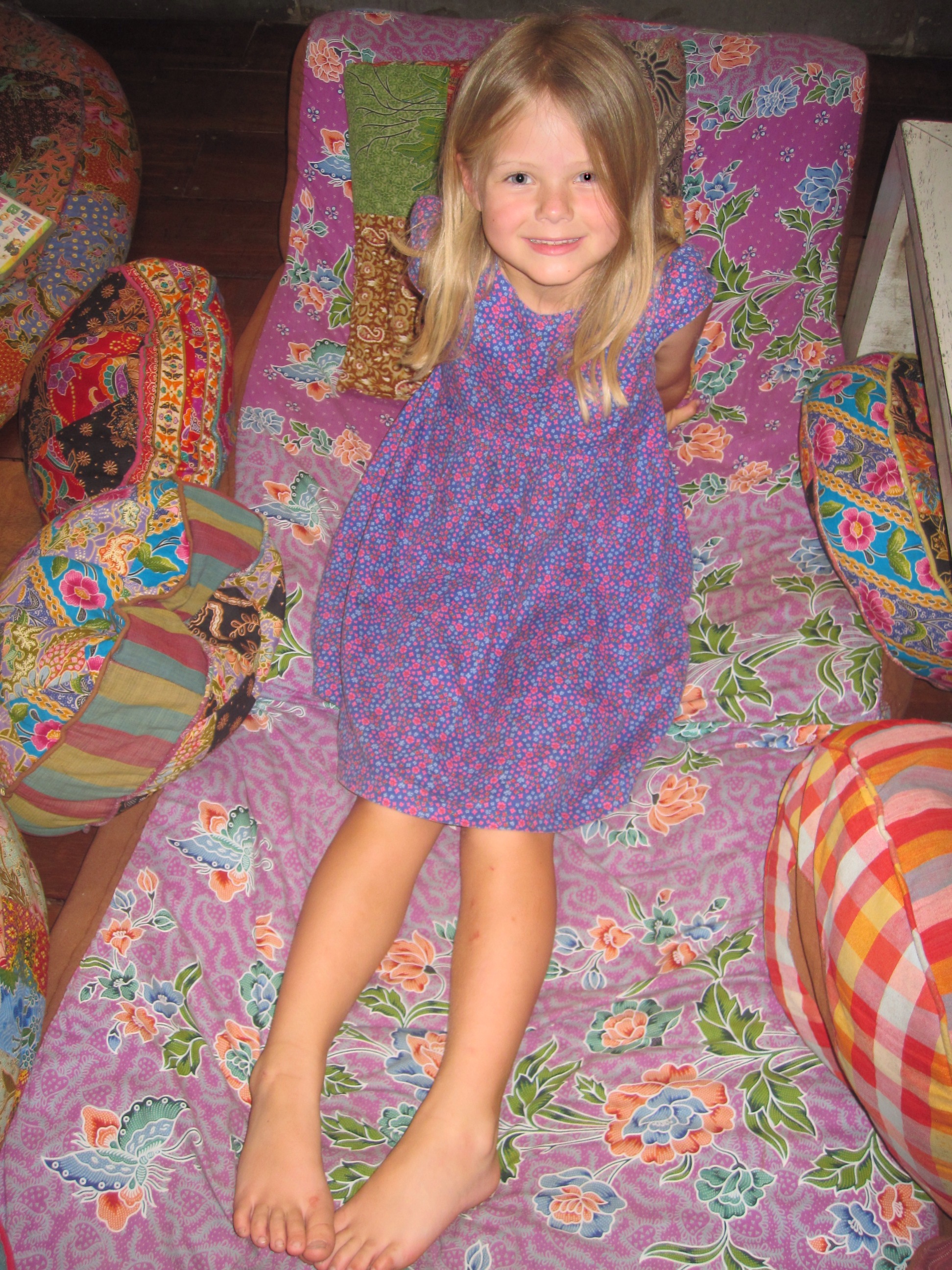 Suffice to say we'd recommend this hotel to anybody travelling to Bangkok. It's definitely not a budget travellers choice but not bad. It worked out about €80 a night including a delicious breakfast, fresh fruit anytime and water for the 5 of us. They have a really nice rooftop restaurant too which opens every evening and serves pizzas made in a clay oven and delicious Thai dishes. We had "Thai Green Curry" and "Pad Thai" for lunch when we first arrived and thought we'd died and gone to heaven. I could live on Thai food. Yum!
Our room was decorated like a kitchen with a Smeg fridge painted on the wall. It was super quirky and consisted of two adjoining rooms so for once we'd a bit of space.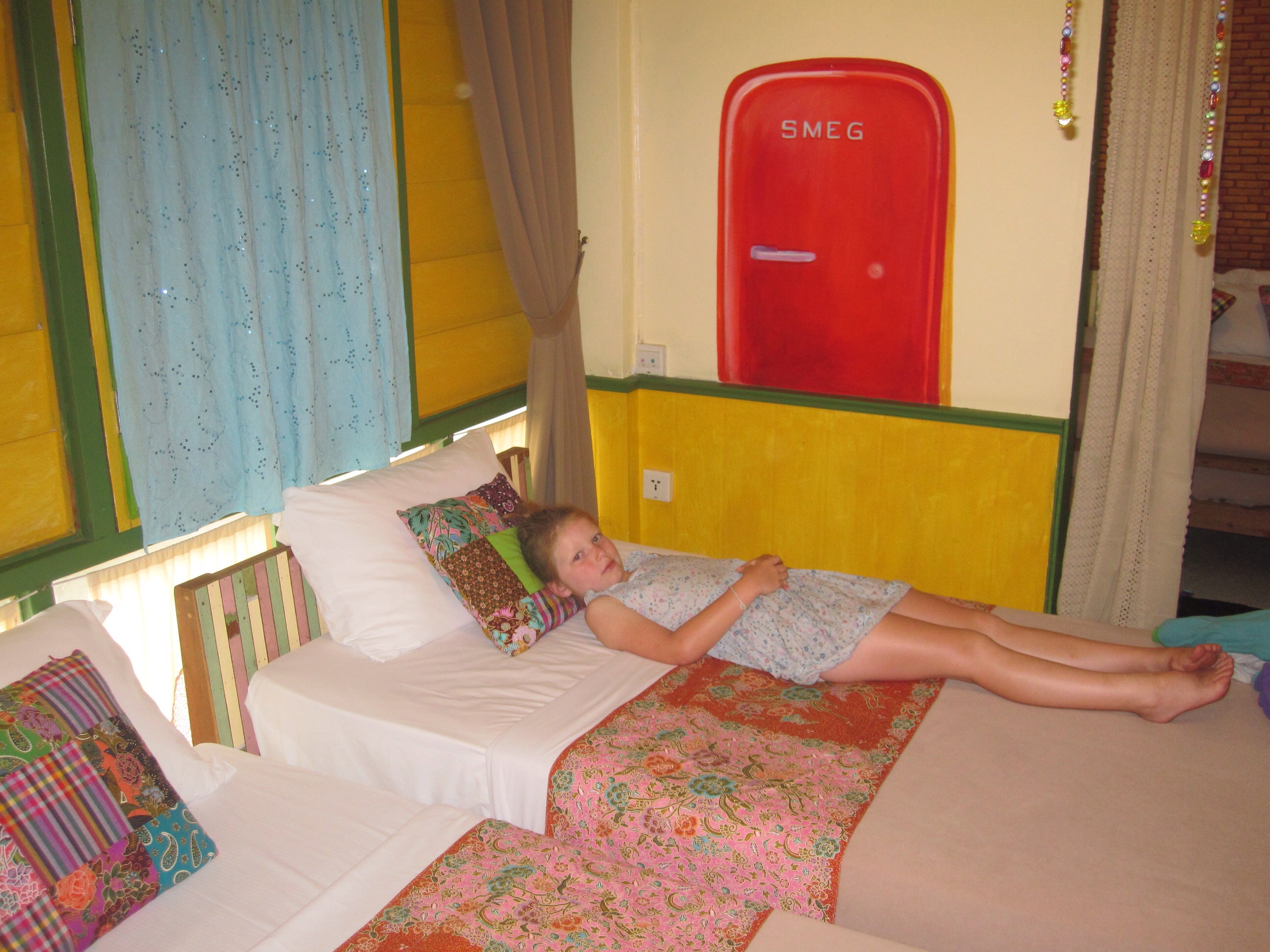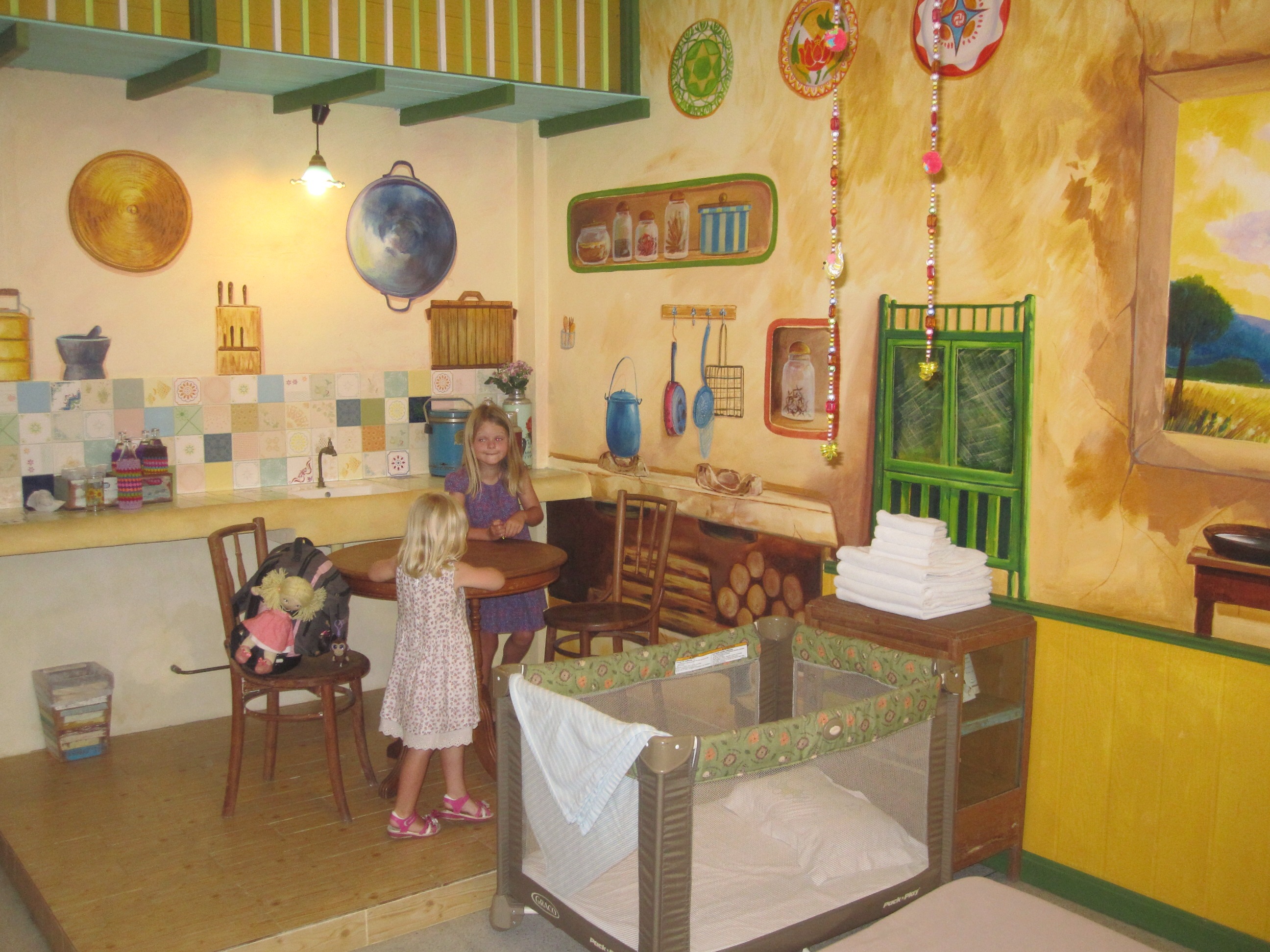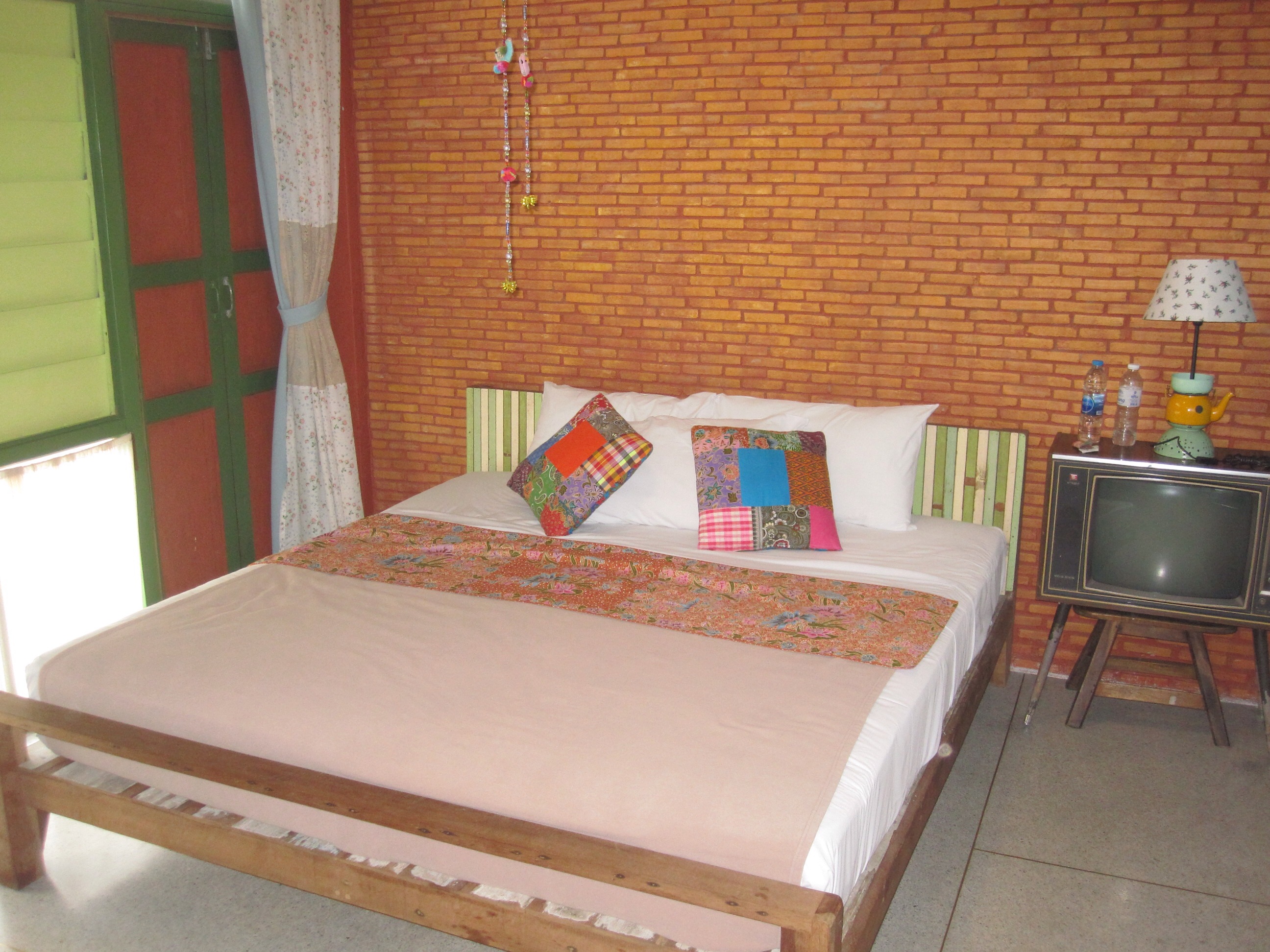 We had to move rooms the next day as ours wasn't available the whole time (I knew this when we booked but wanted to stay there so much I was happy to move rooms). The second room was equally quirky, this time it had a fish theme with underwater scenes painted on the walls. Cool :-).
That afternoon, we dragged ourselves from the comfy loungers and decided we'd better go explore. We walked to one of the ferry terminals on the river where we could catch the boat to Wat Pho. It's a really nice, cheap way to travel although a little packed. Our nearest stop was number 15.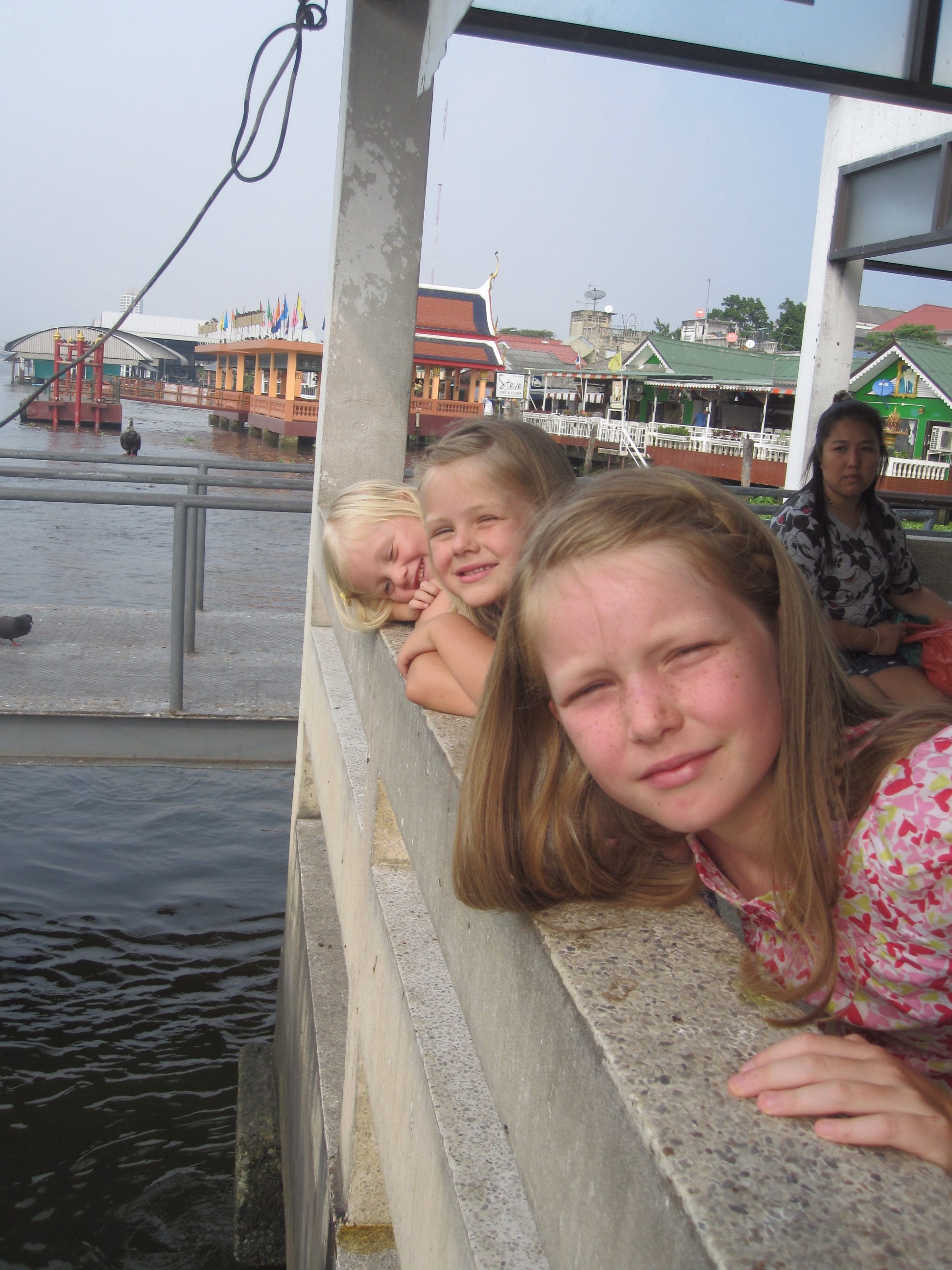 You can have a bit of a street food feast at the ferry terminals. We picked up some delicious strawberries, pineapple and chicken satays. The kids were in heaven.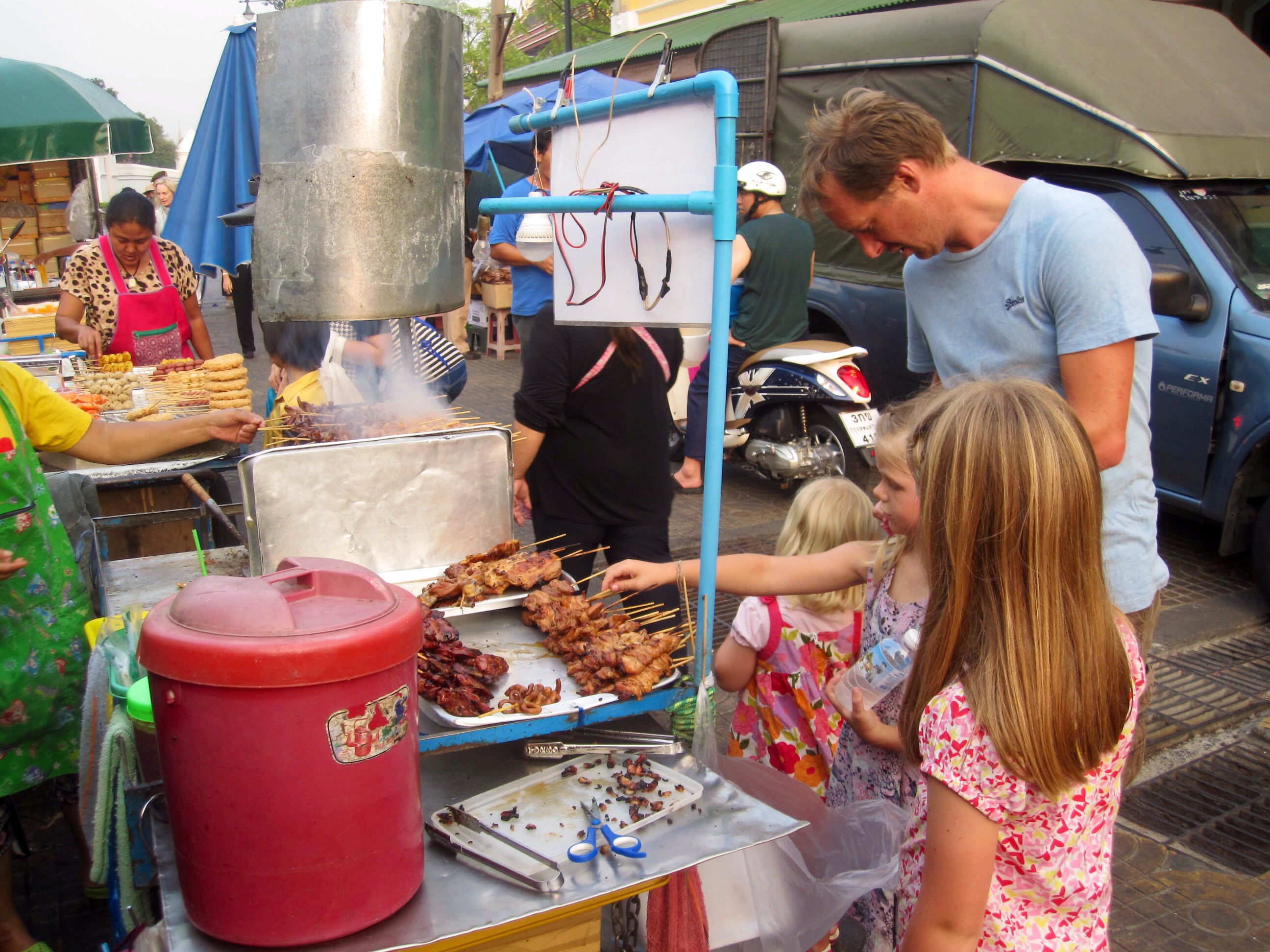 And our particular stop seemed to be a favourite for feeding the fish. The river is teeming with large, I hate to say it, but ugly, catfish. You can buy bags of food to feed them or just watch the locals doing it as we did. They're pretty gross eating it but the kids loved it. You wouldn't want to fall in!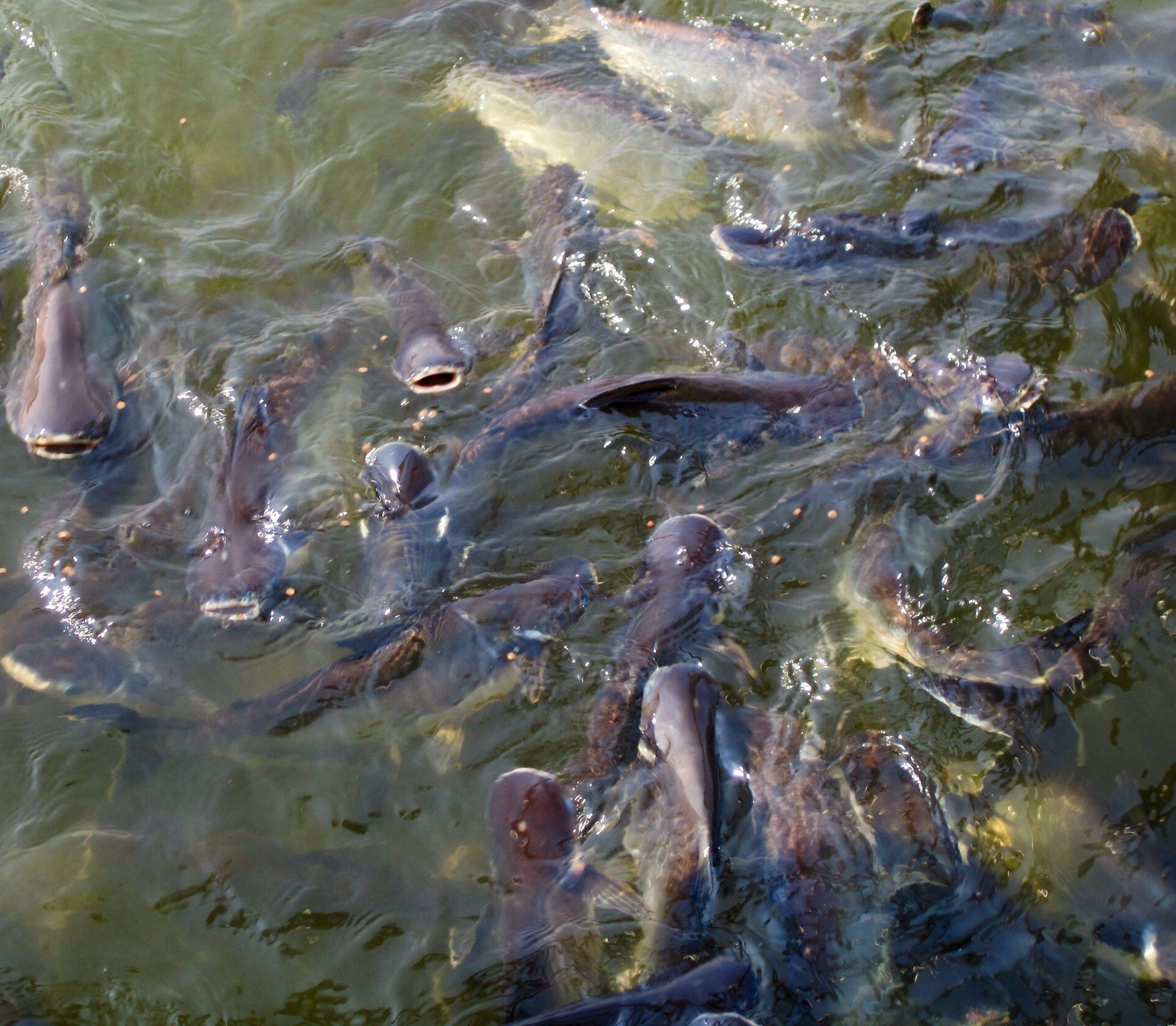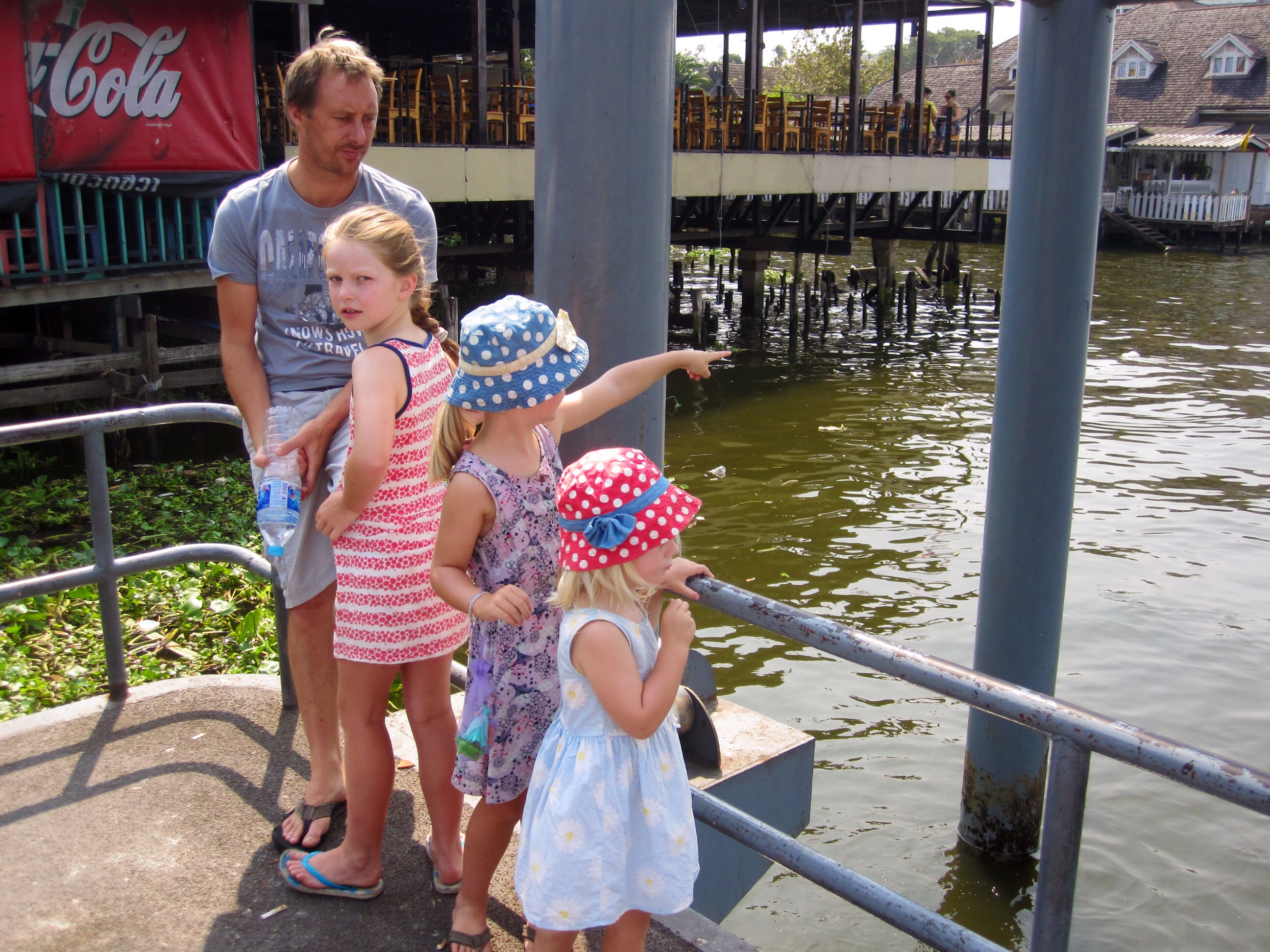 We headed for Wat Pho which is a beautiful temple complex and contains city's largest reclining Buddah at 46m long and 15m high. It really is impressive to walk in and see it. You only understand the sheer size when you're up close. I've mentioned this before but reclining Buddah's represent the Buddah passing into Nirvana or dying.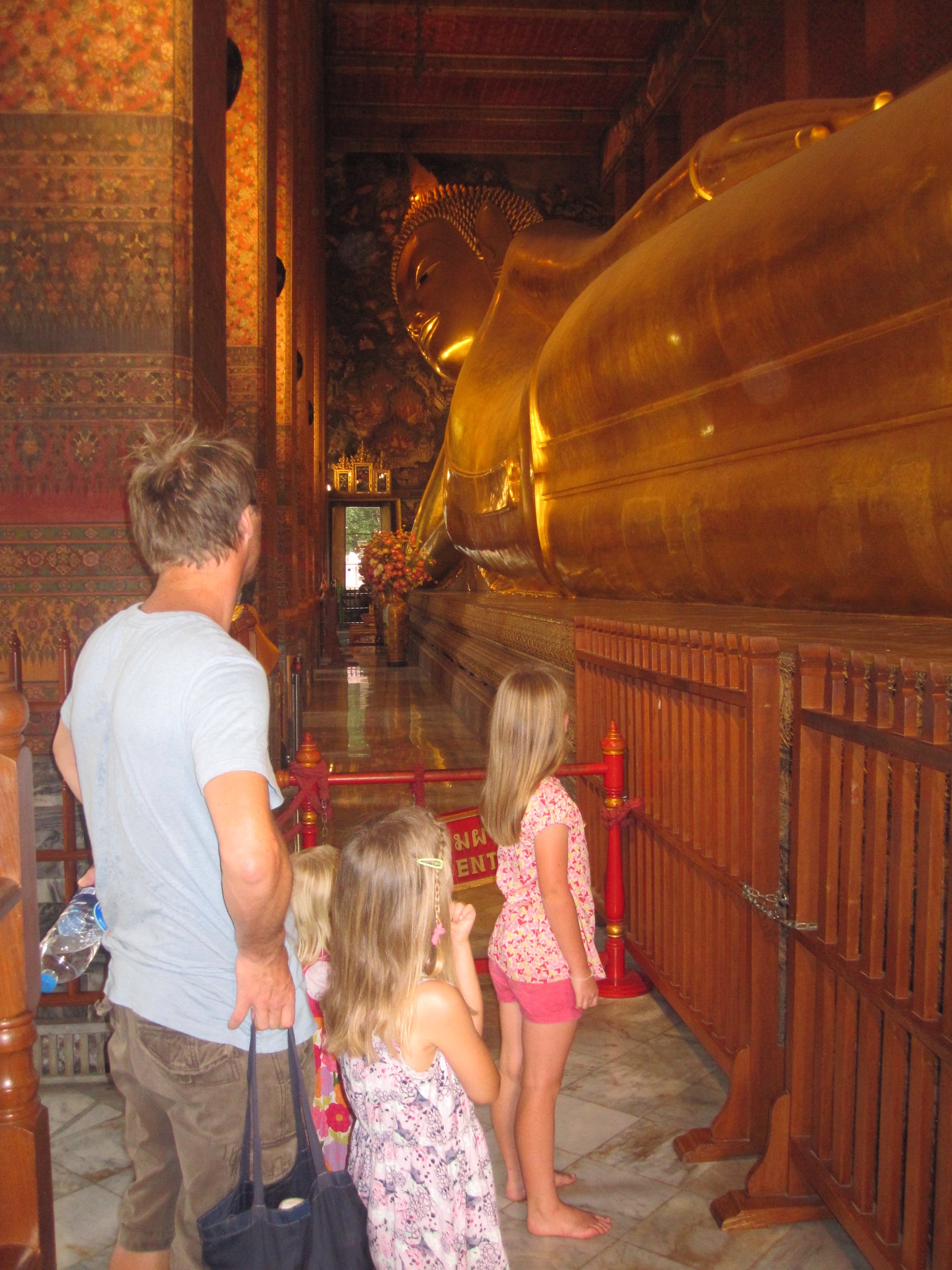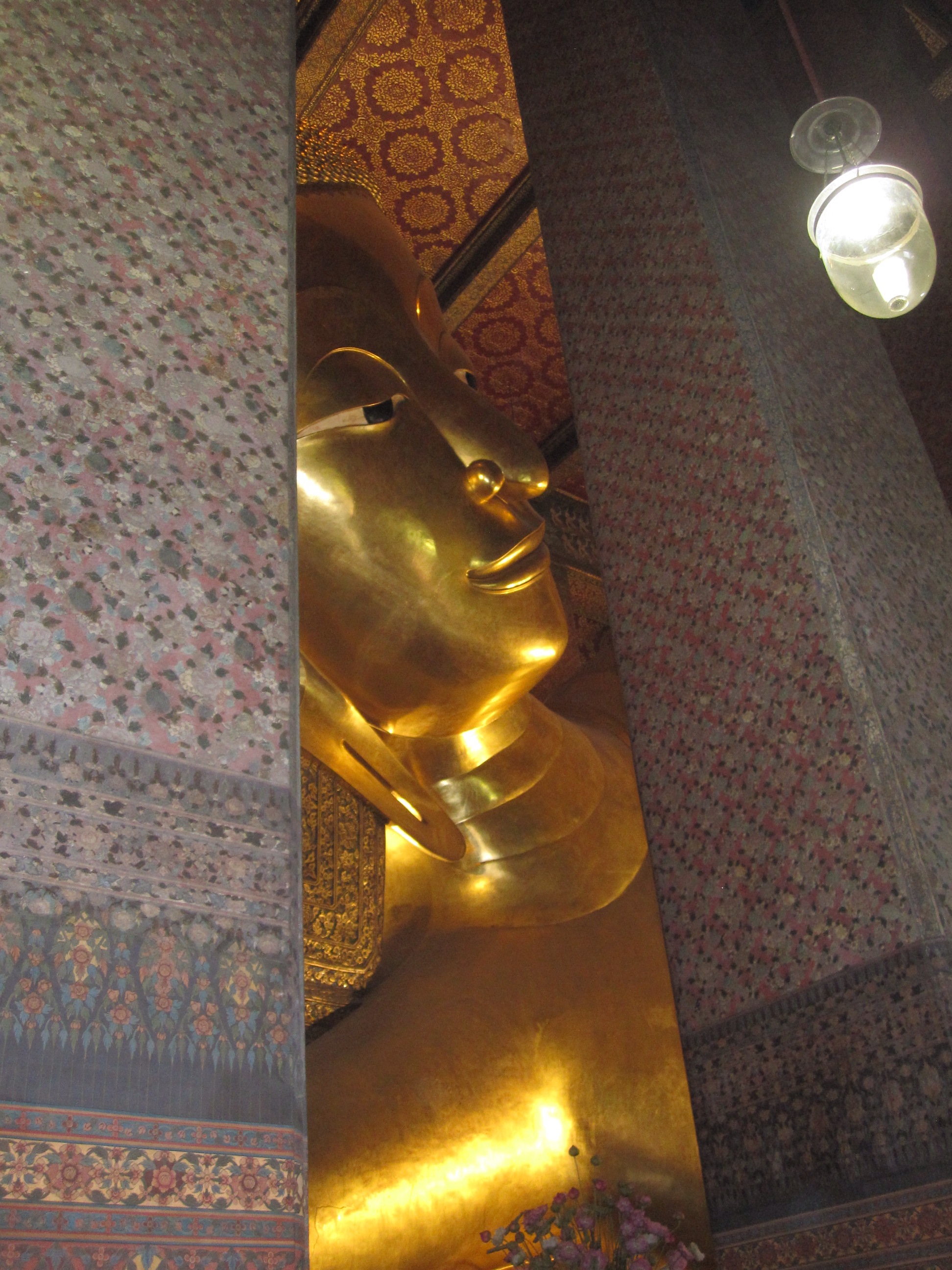 Along one side there's a long row of small "monk bowls" (bowls where you can out donations). For 20 baht, you can buy a bowl with 108 coins and drop one into each for good luck. So you can hear the clatter of money dropping in as you walk round that side of the Buddah.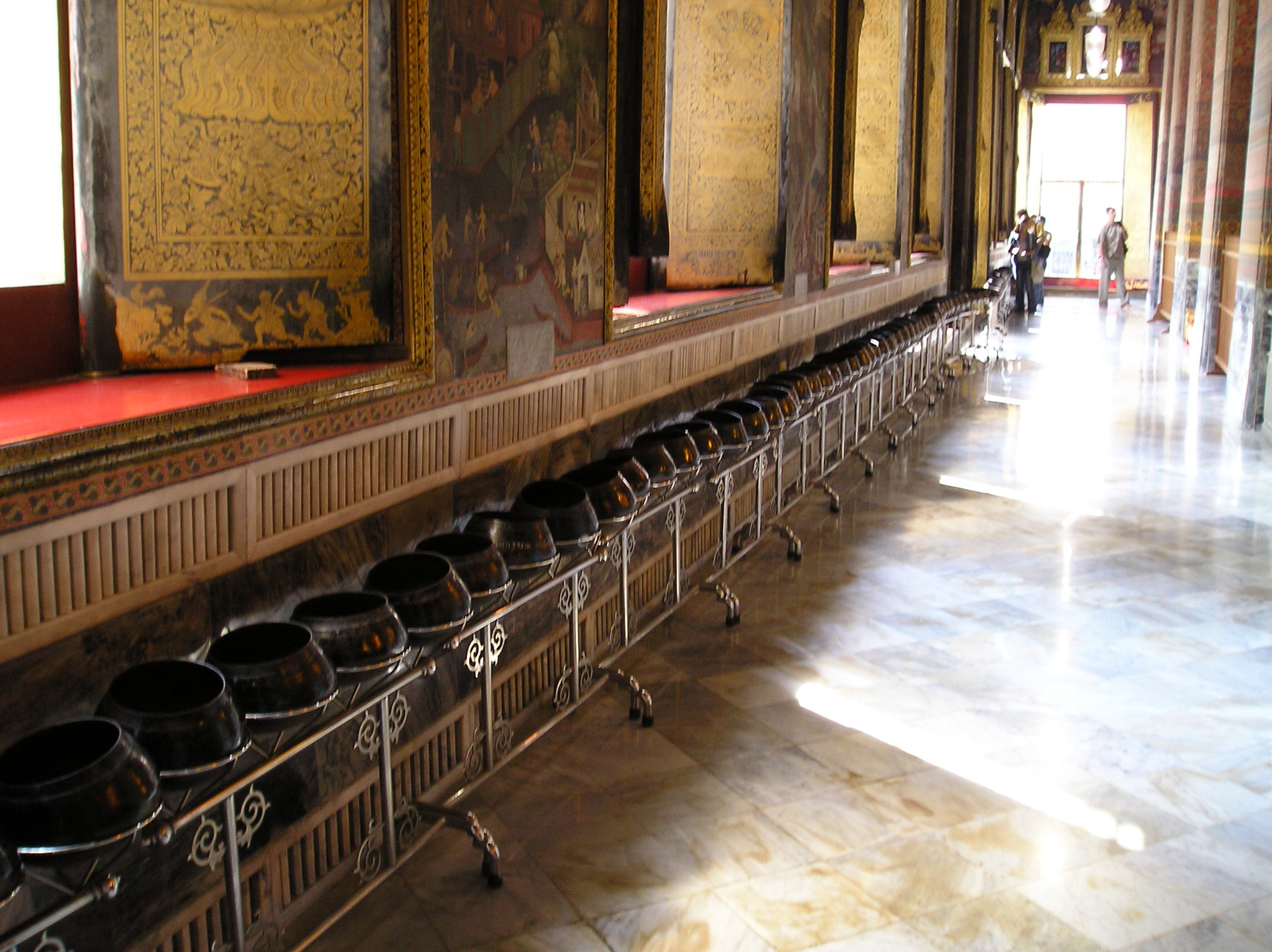 Wat Pho also houses two large massage pavilions where you can get an amazing massage and have your back suitably twisted and clicked and clacked into place. We had gotten massages last time we were there and they were an experience! You have to put your arms behind your back and you're then lifted into a swan position and twisted till your back creaks! All slightly unnerving but I remember we both felt amazing afterwards. We passed on the massages this time, think we were afraid that we were older now and our backs might not click back into place!
The complex also houses the largest collection of Buddah images. Some galleries had rows of Buddah's, 394 in total. It makes an impressive site.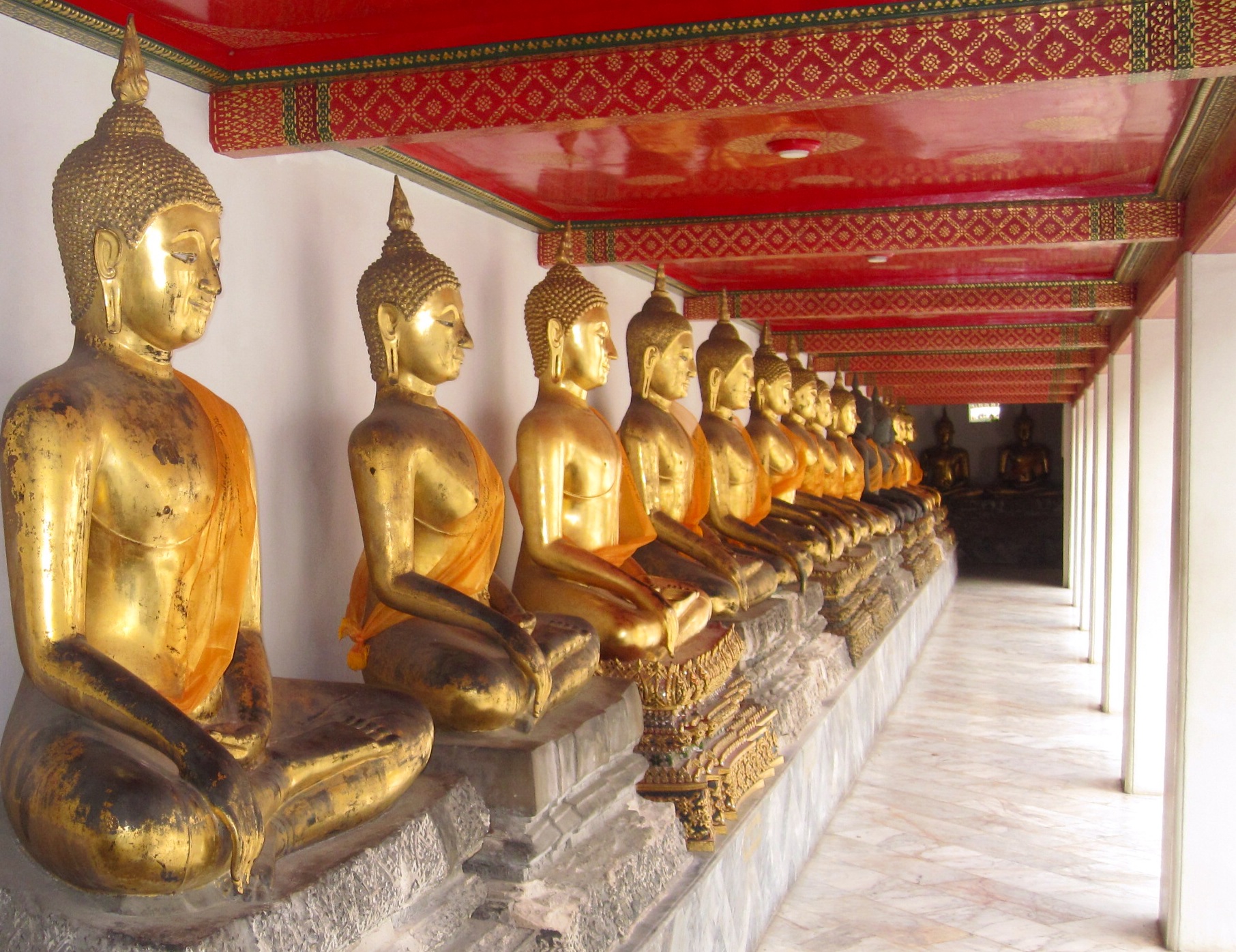 All in all Wat Pho is definitely worth a visit. There's something very chilled about it, you can kind of sneak away from the crowds to find a quiet corner to chill and people watch. We loved Wat Pho when we visited in 2000 and liked it just as much now in 2015.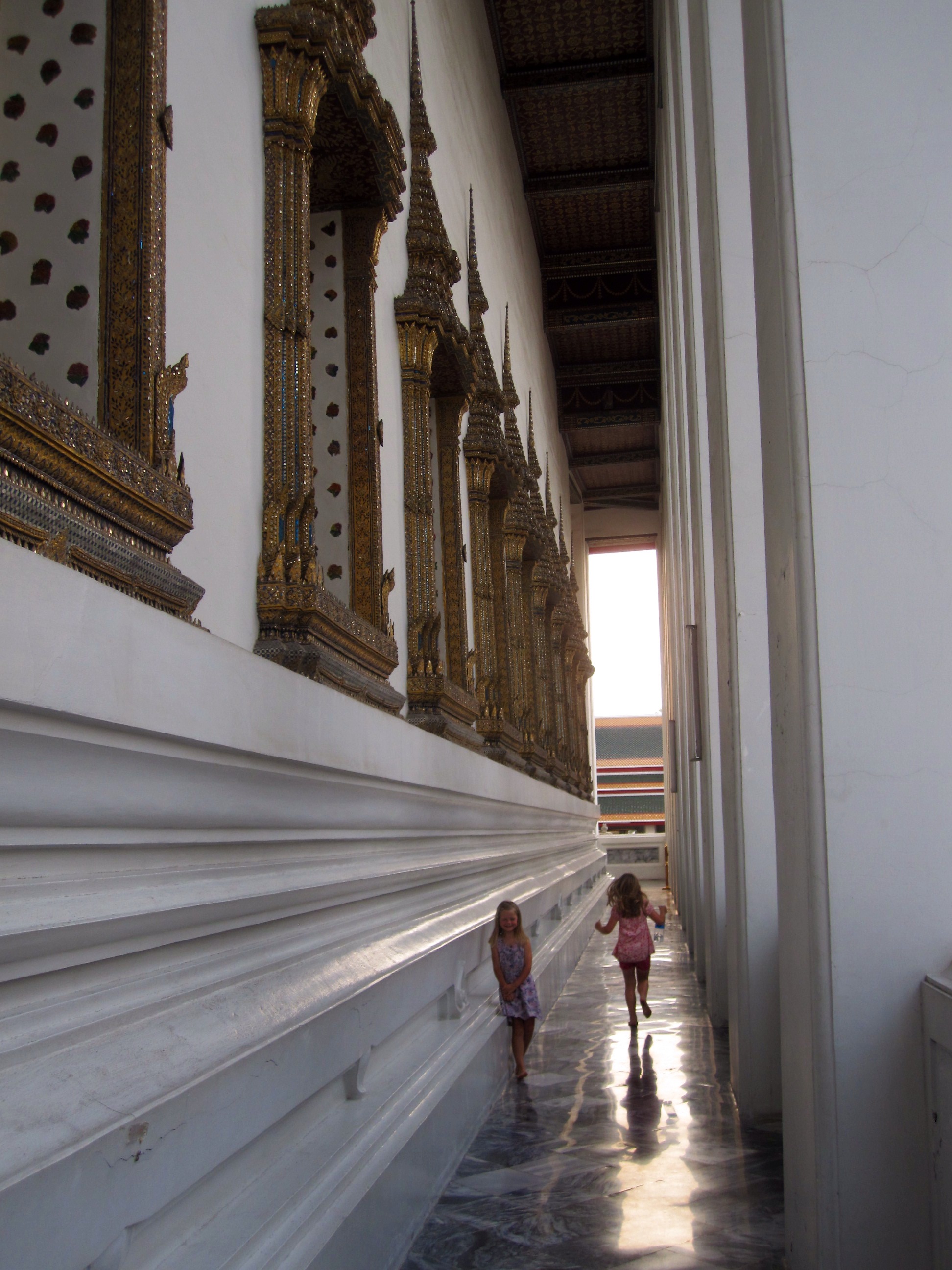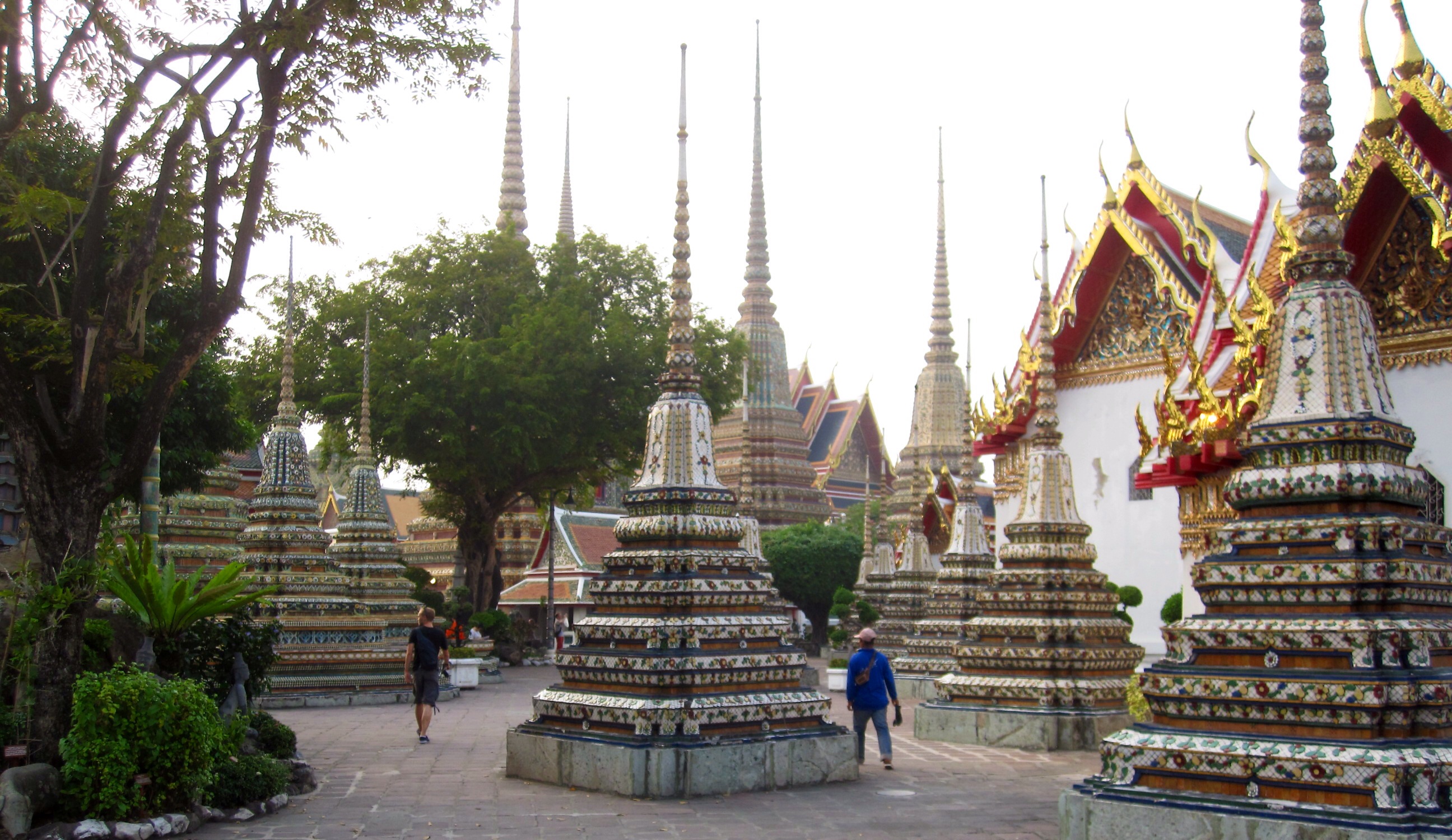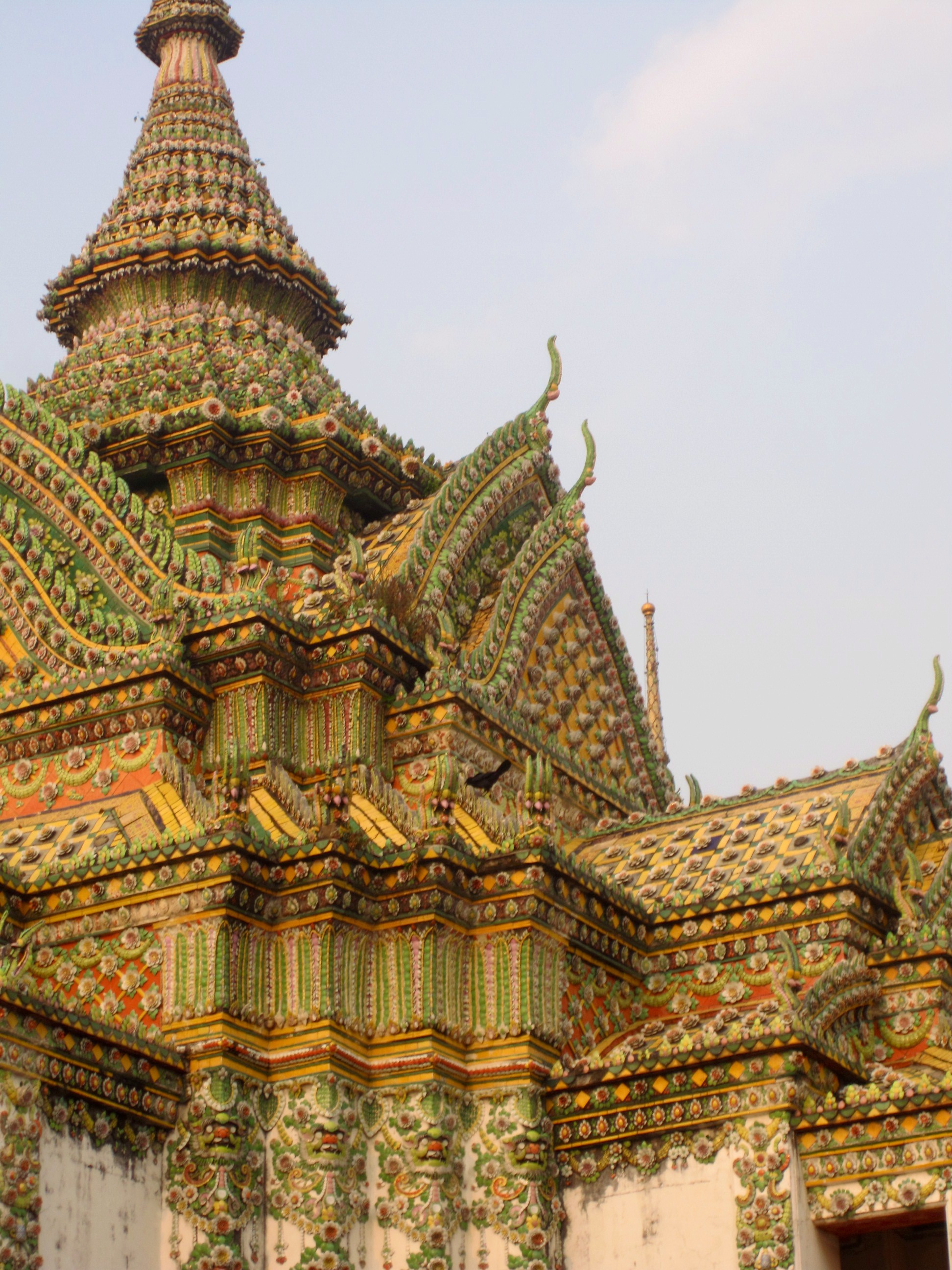 We hopped on the ferry back home with Shuna finding an unusual spot for a little siesta.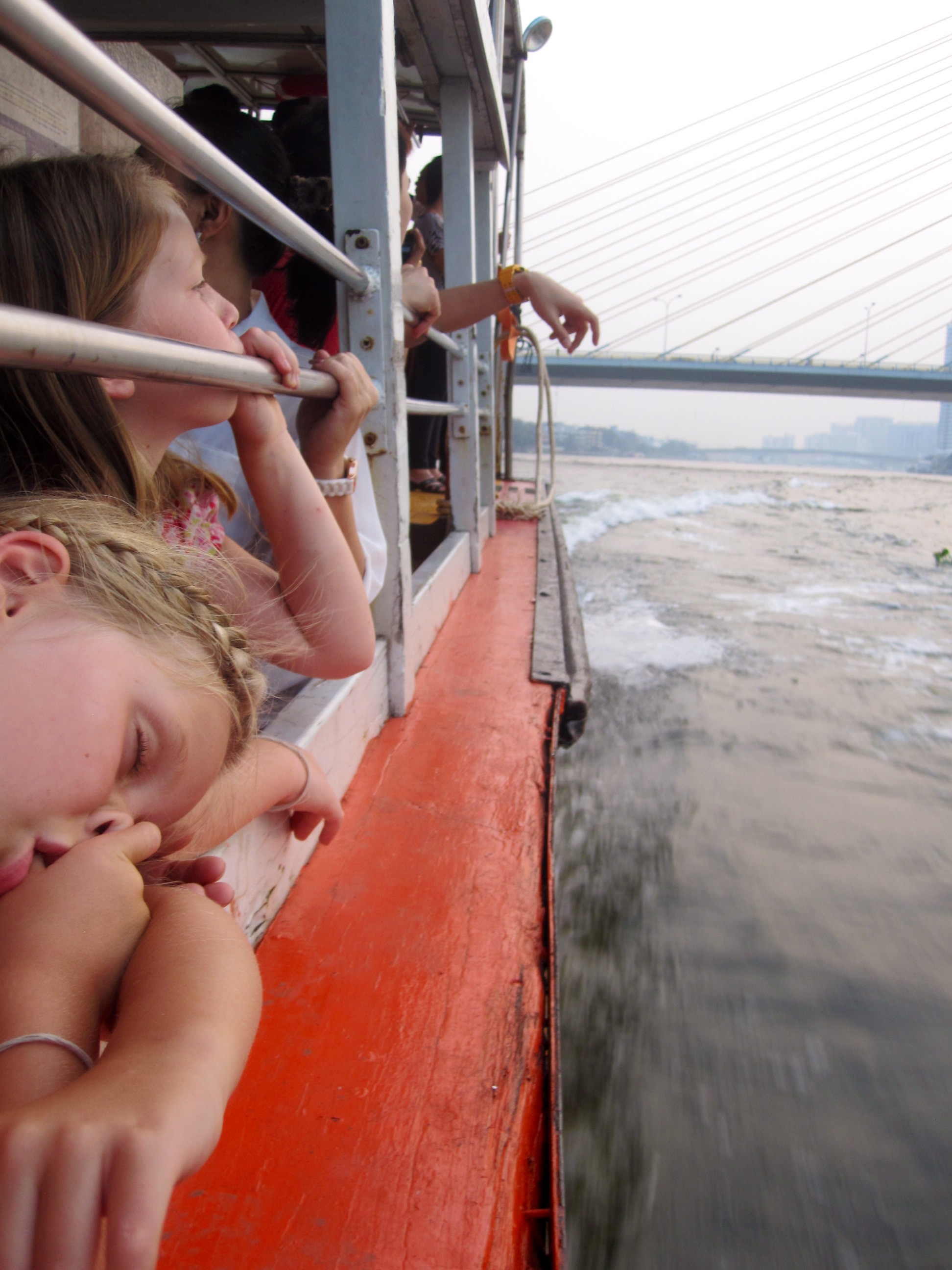 After a delicious dinner that night back at the rooftop restaurant in our hotel, we all crashed out in our kitchen bedroom.
We had a very chilled morning the next morning with a sleep-in (we'd forgotten what that was like!), a delicious breakfast and a general lounge around. Heaven. The kids were happily playing in the play area, we were parked up chilling on the decking. Again we had to drag ourselves away. We'd read a few good blogs about things to do with kids in Bangkok like this one or this one and one suggestion was to go to one of the many water parks which tend to be on top of shopping centres. We picked a lesser known one called Fantasia Waterpark which can be found on the roof of a shopping centre called "The Mall" in Bangkae. We'd read that it was great for kids under 7 and was only supposed to be 100bht (€3) in. Prices had changed since the blog we read was written as it wasn't 100 baht anymore but it wasn't pricey, it worked out at 200 baht for adults and 120 for kids with Dervie free. So 640 baht in total (€18). We also had to pay a little inside to rent hats, lockers and rings but it wasn't much.
We were feeling lazy so caught some taxis to the mall. We did look into public transport briefly but it was too much like hard work to get there, so taxi it was. We had a lot of trouble getting a taxi on the street. Note, if you want to catch a taxi in Bangkok and there are 5 of you, book one from your hotel. We thought it would be cheaper to catch one on the street but they wouldn't pick us up. We ended up having to get 2 separate ones. The taxis cost us 170-200 bht (€5-6). We arrived to a packed shopping centre at lunch time and really wondered if this was a good plan. There was some sort of scrabble competition happening on the ground floor with hundreds of people playing. It was all a bit mad.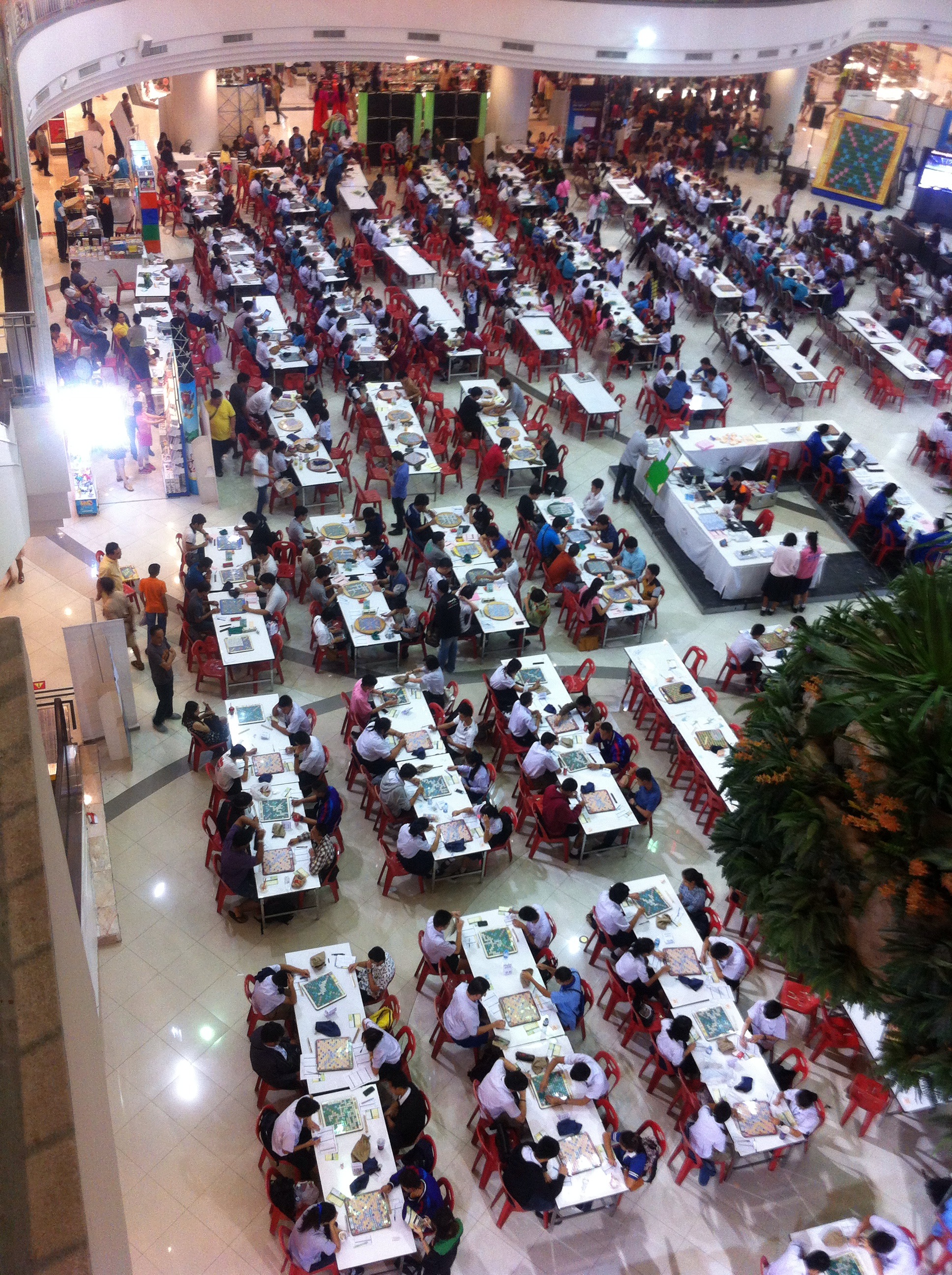 We spent about 20 minutes wandering around the restaurants trying to find something the kids would eat and then settled on McDonalds! Disgraceful (sorry Granny!) but very easy :-).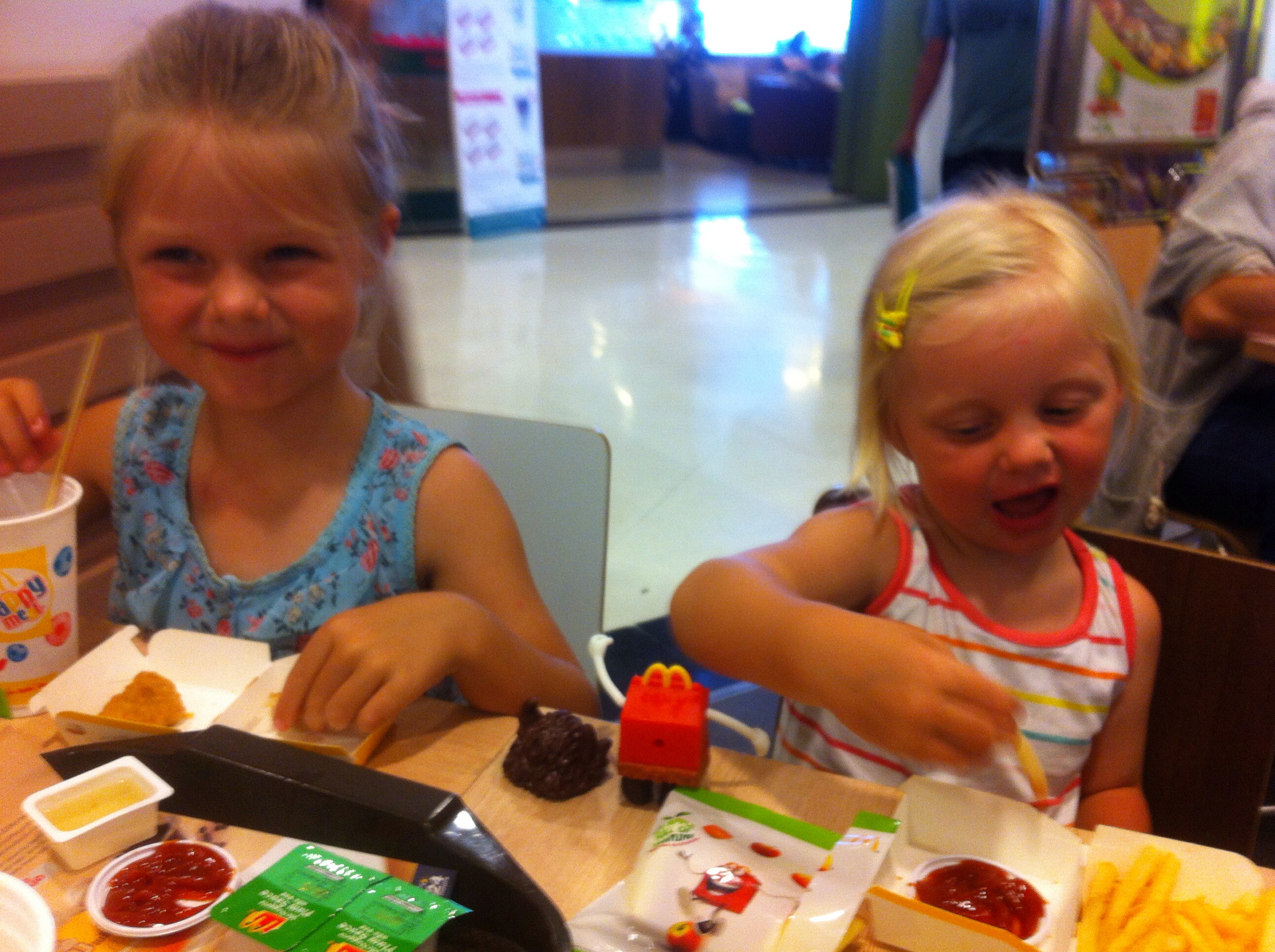 Our tummies full and with 3 new rubbishy toys in tow, we got the lift up to the top floor to find Funtasia. It was great, not the biggest water park in the world but great for us. It had a few big slides, plenty of kid friendly play areas and some really fun slides you went down on huge rubber rings. They were our favourites! They rent everything out there, locker keys, hats, life jackets, big and small rings etc. we had an absolute ball. It was well worth the trip to get out of the sweltering heat. There were very few foreigners there, only about 4 others. It doesn't seem to be very well known but is popular with the Thai's.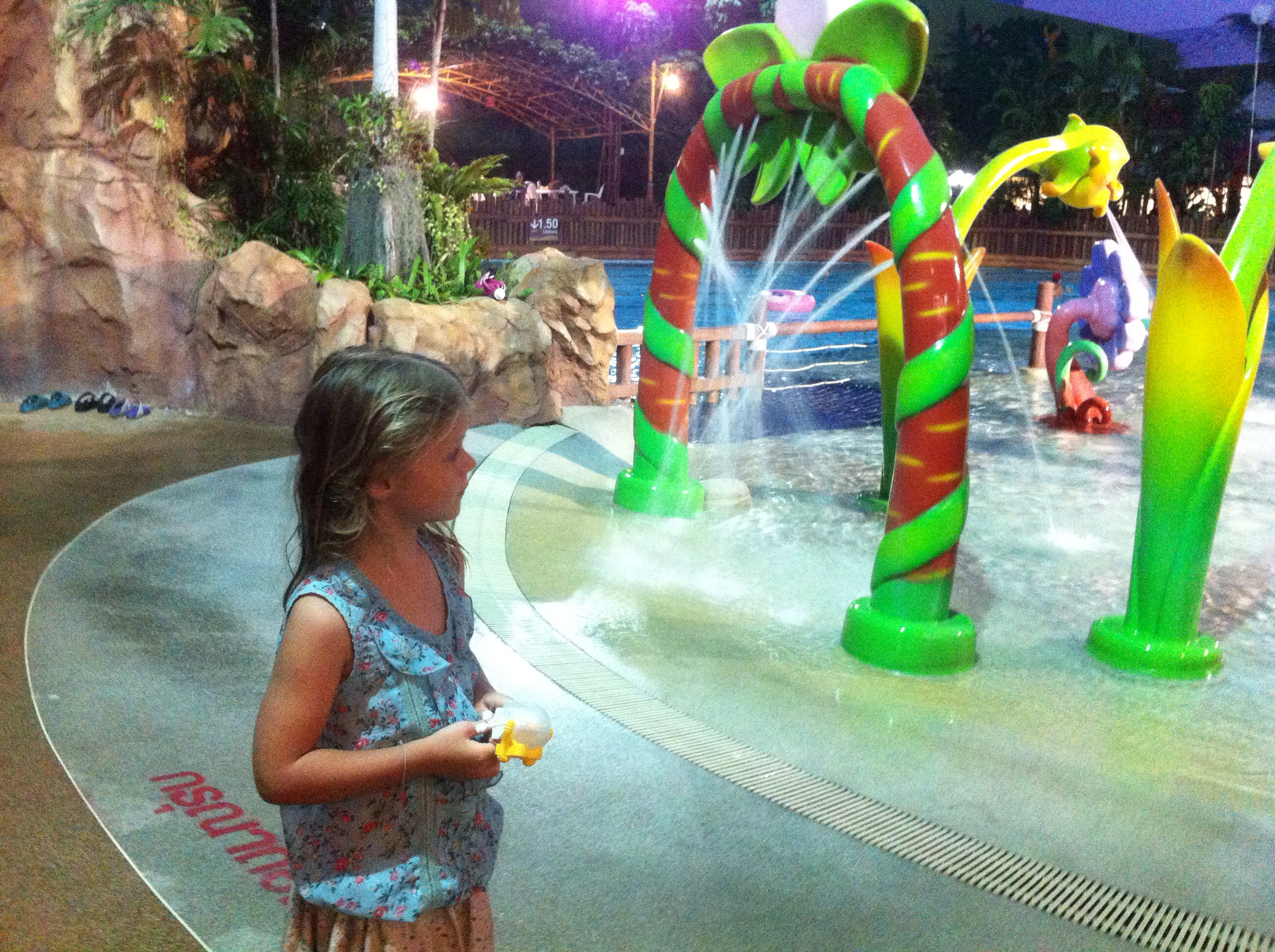 The next day, we made our way to the Grand Palace and Wat Phra Kaew where the Emerald Buddah can be seen. It's worth a visit although it was super hot when we were there. Be warned, men and ladies have to wear trousers or full length skirts. Knee length shorts aren't acceptable for men. Ro bought a pair of fetching elephant pants as the queues to borrow gear were huge.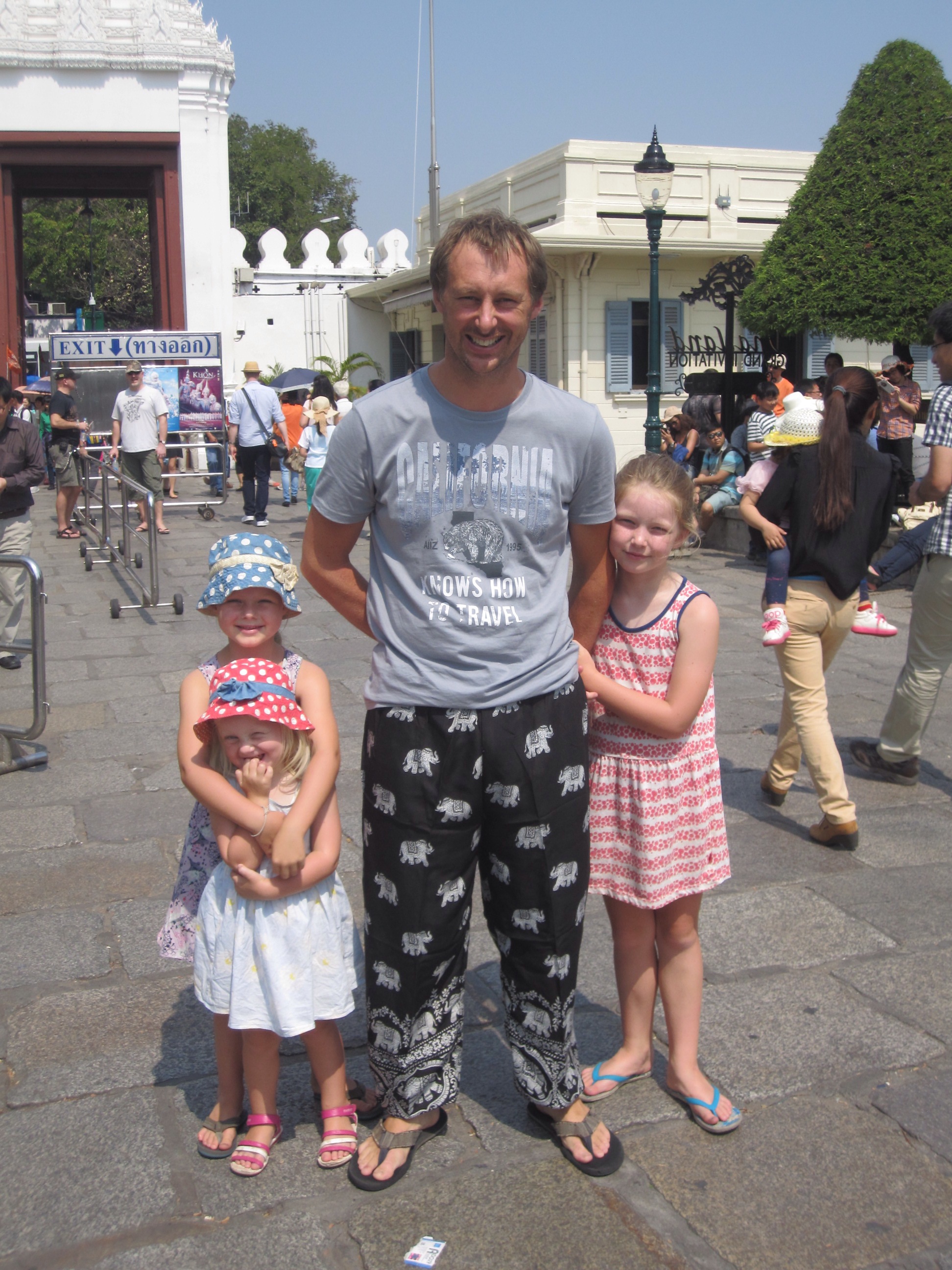 It cost us 1,000 bht (2 x 500 bht tickets for adults, our kids were free) to get into the complex. That's just under €30. Expensive I thought. The first thing you see when you visit this Wat is a covered walkway full of murals of the Ramakian. They depict the story of a green Hindu God called Ramayana whose wife Sita was kidnapped. The murals show him in his struggle to get her back. He wasn't the best looking chap, he was green with a scary looking face and 8 arms and was definitely punching above his weight with the lovely Sita.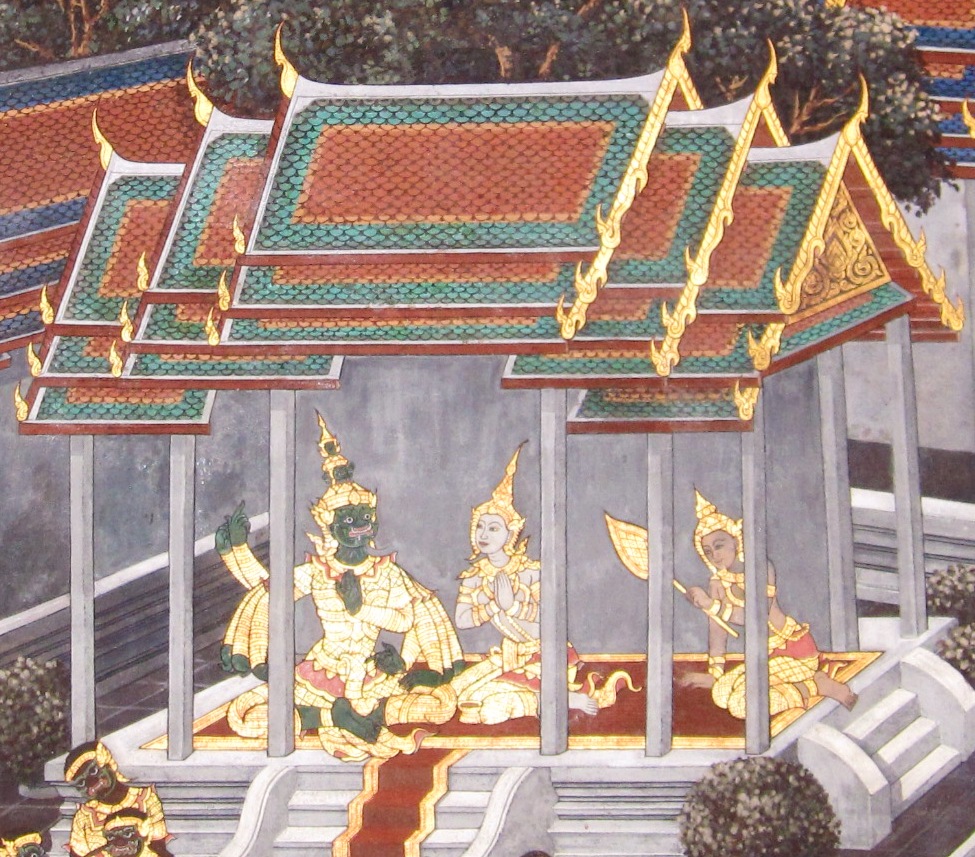 But gosh did he love her and put up a good fight. So clearly there was more to him than meets the eye. Freya, our 7 year old was completely glued to the stories, she loved them. We couldn't get her away.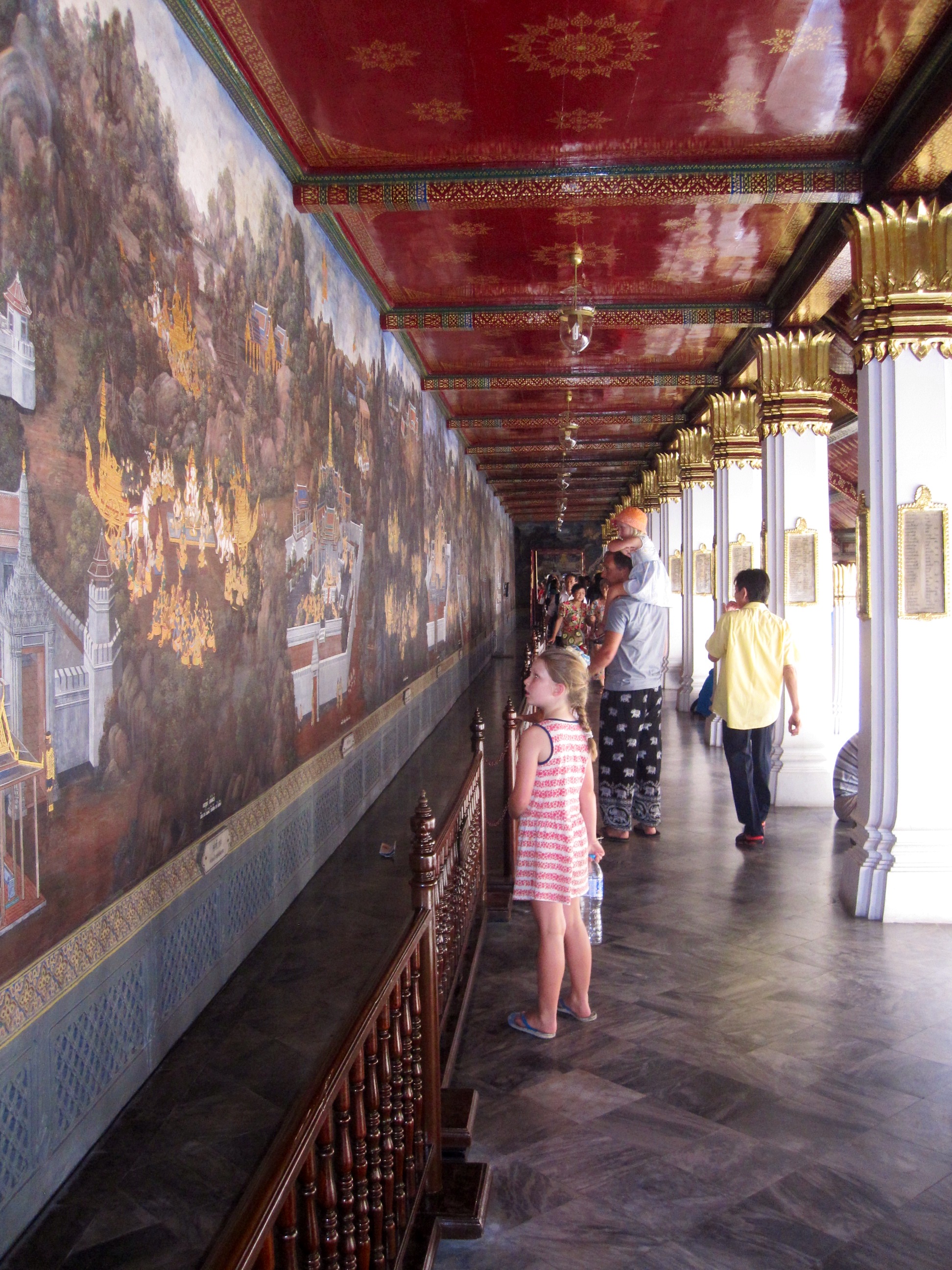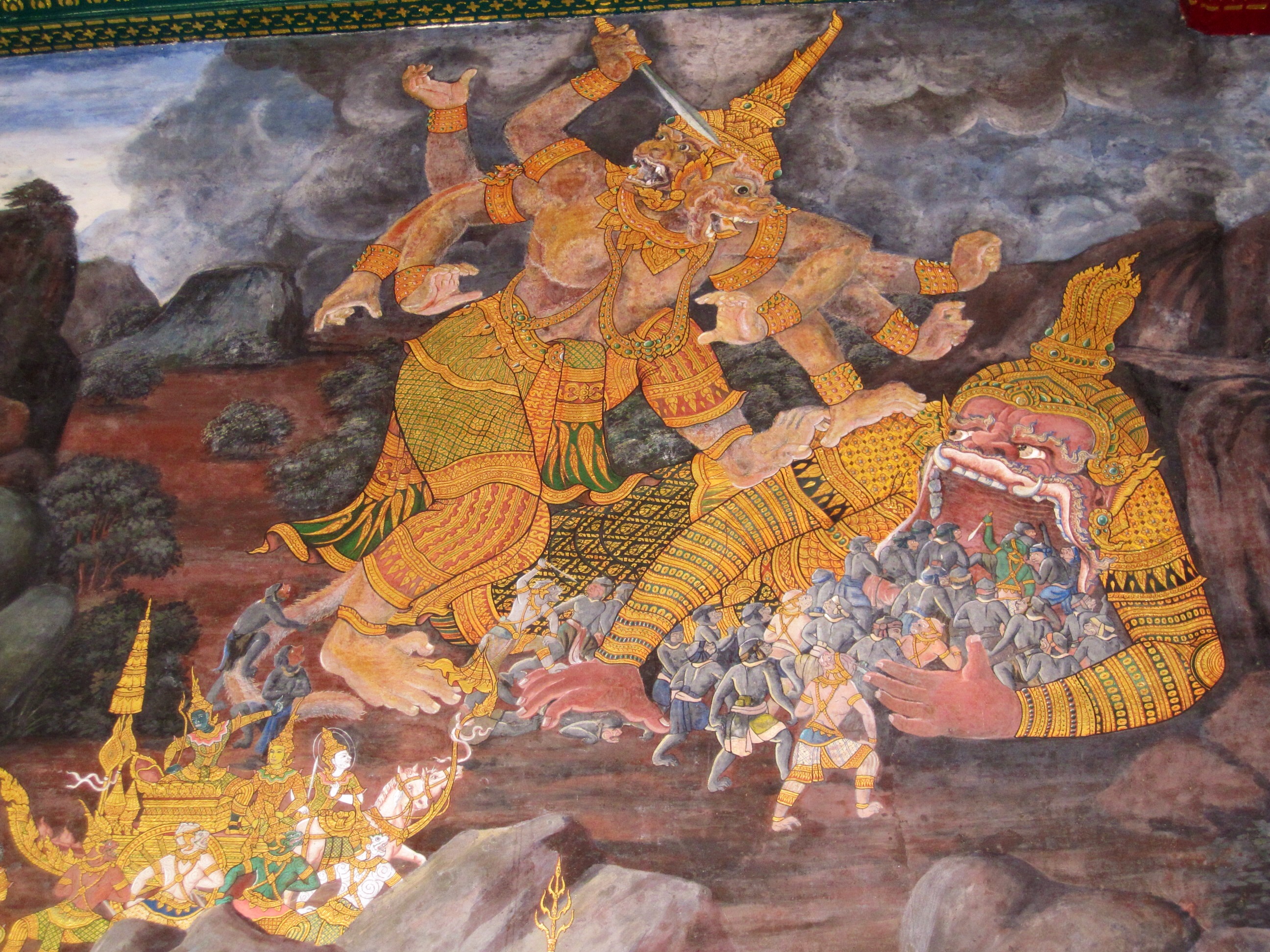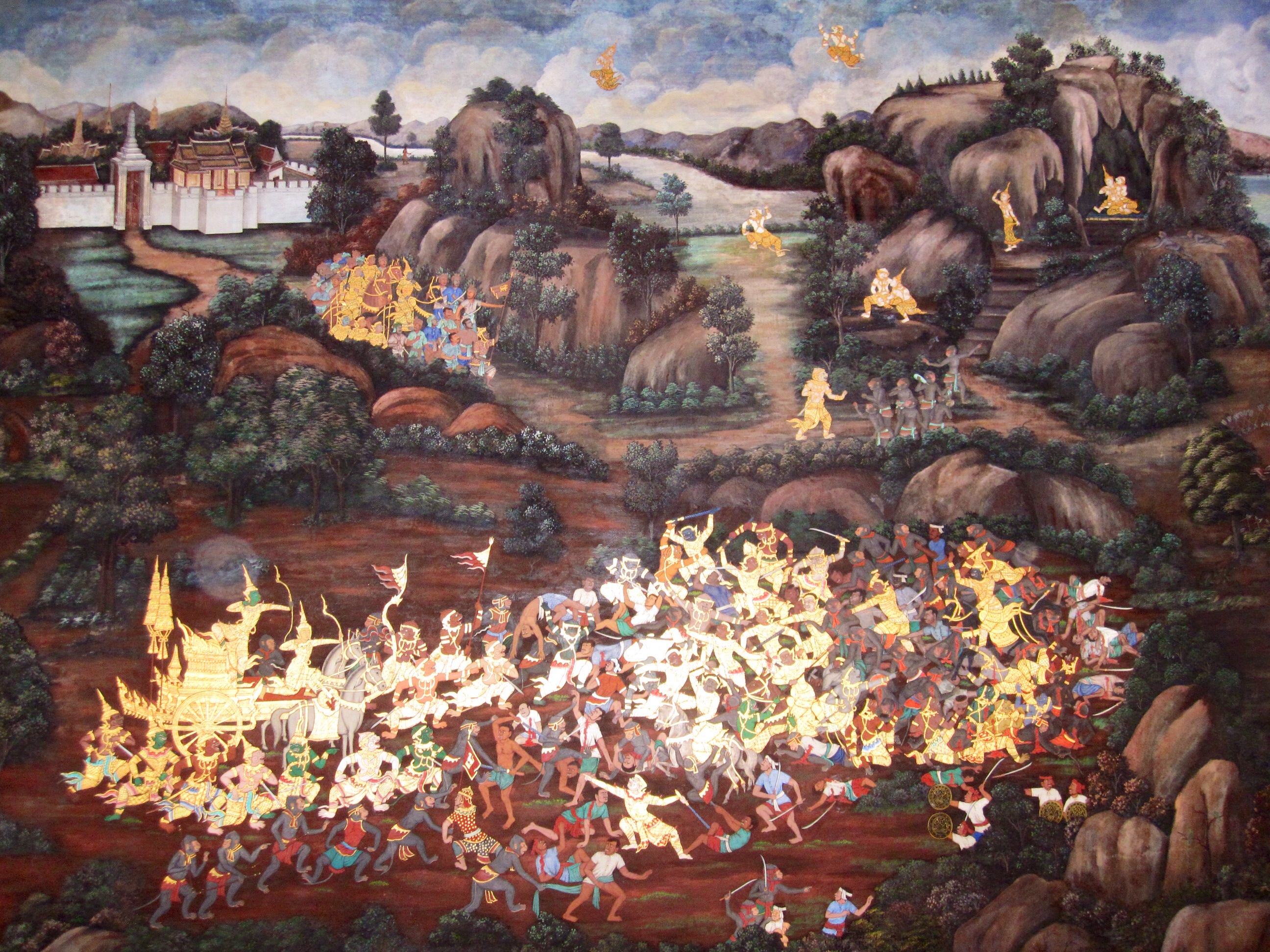 You then walk through an archway to the boht or chapel housing the Emerald Buddah. The funny thing about the Emerald Buddah is that he's not made from emerald at all but is actually made from jade. I read a cool story about him though. Apparently originally he was just a pretty ordinary Buddah made of a brown clay (or so people thought). He was being moved at some point and was dropped by the servant moving him. Disaster you'd think, but not so, when he dropped the Buddah, some of the outer clay encasing broke to reveal a much more beautiful emerald/jade Buddah underneath. So I guess that's what you call a lucky break! The Buddah is pretty tiny for all the hype. The girls were delighted with the fact that he has different outfits, a bit like their dollies and wears a different one depending on what season it is. The ritual of changing the Buddah's clothes is a very important one done 3 times a year to highlight the changing of the seasons (summer, winter and rainy). It's done by his majesty the King of Thailand and is supposed to bring luck to the country for that season. The emerald Buddah is considered one of the most important Buddhist shrines in Thailand.
You then walk on through to the Grand Palace. I have to say, we were a but disappointed with this. Most of the buildings aren't open to the public and it's completely over run with tourists. Some tour guides have adopted these really annoying mobile microphone systems so they can be heard by everybody in their group. Great if you're part of the tour, very annoying if you're not! We didn't stay too long at the grand palace. Perhaps we didn't give it a chance. We were tired and hot at that stage so don't necessarily rule it out! I think it would be worthwhile getting a guide or using the audio guide here. We didn't know any were available till afterwards.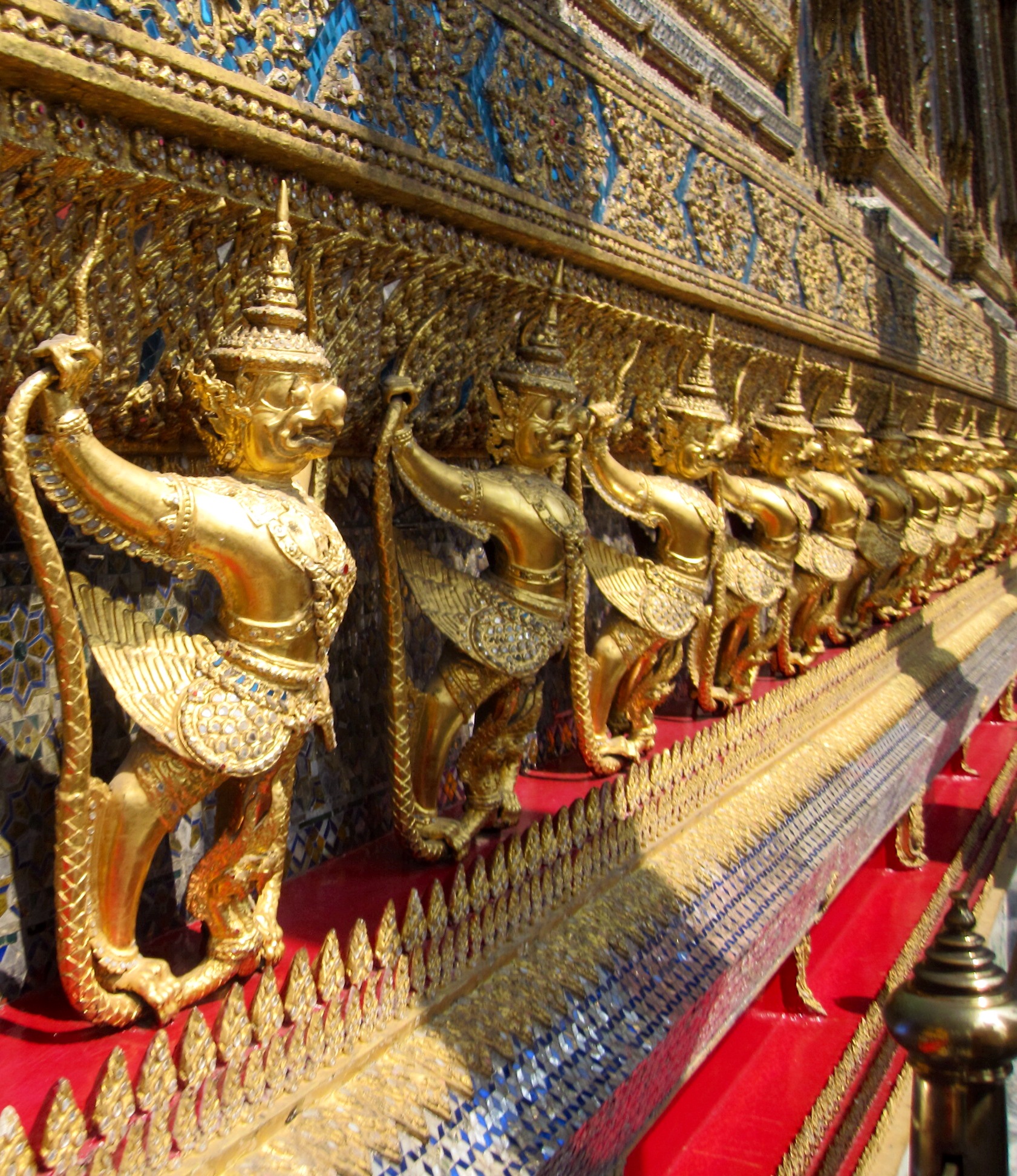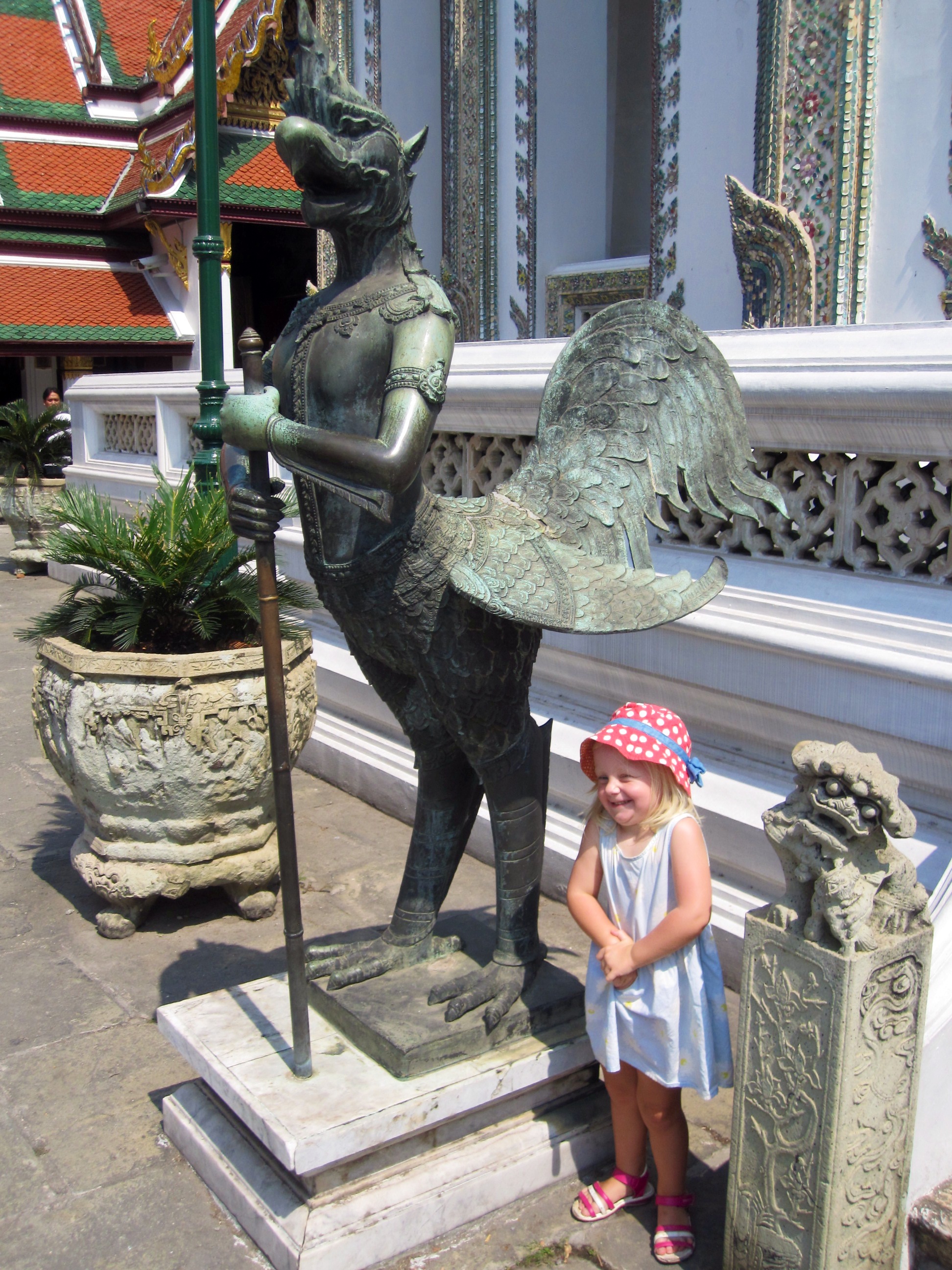 We didn't hang around much longer, the crowds were getting to us at this stage so we left, walked around the block to avoid the notorious scammers near the palace and caught a tuk tuk to bring us to another temple "the Golden Mount".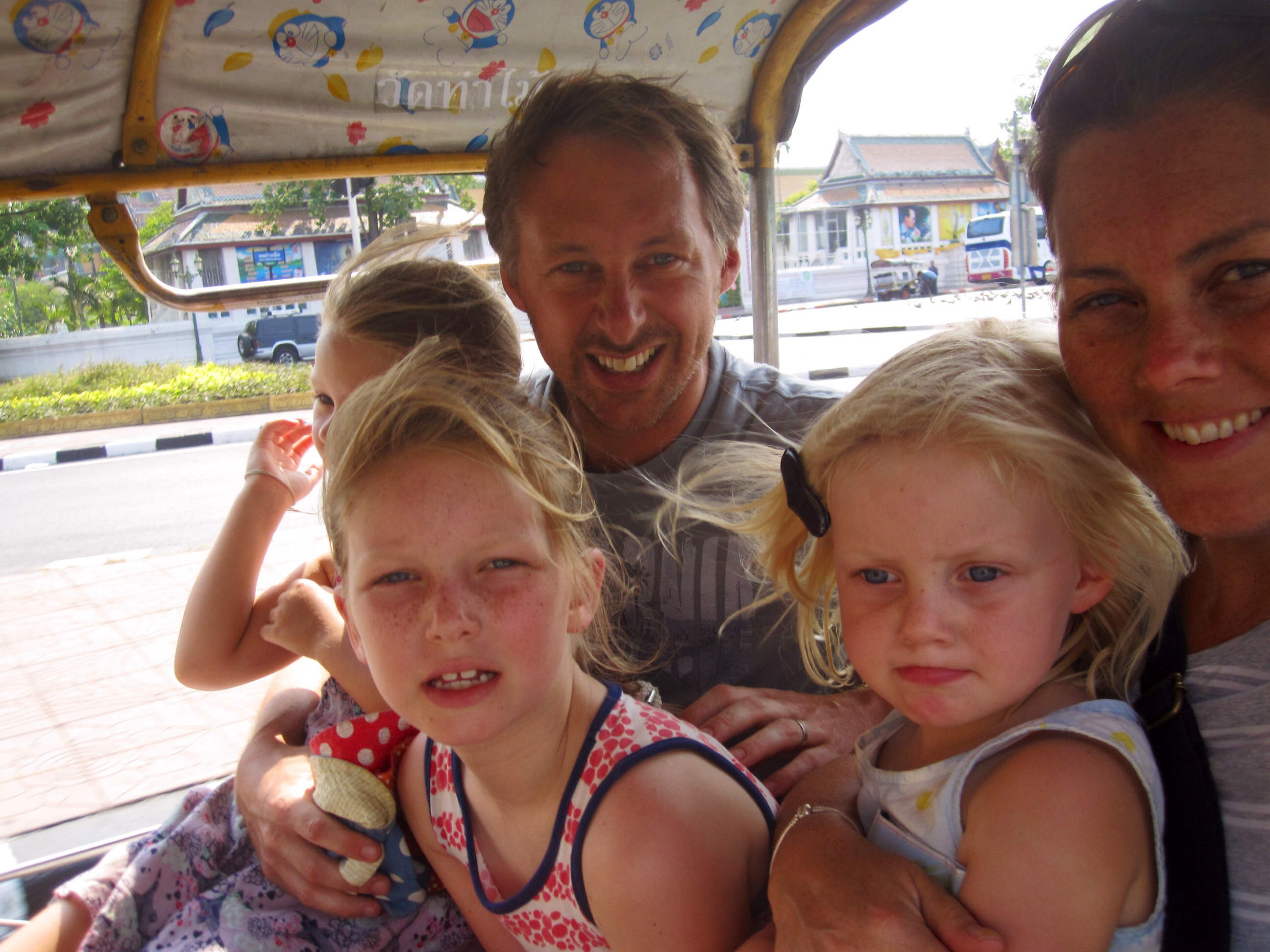 This temple completely saved the day and was exactly what we were looking for. Somewhere altogether more natural and less overrun by tourists, it's well worth a visit. It's very cheap too, tickets were 20bht (less than 60 cent) and we had to buy 2. We had some delicious street food for next to nothing outside the temple. The girlies had meatballs on sticks and we had delicious bowls of our favourite thai soup; Tom yum. It's truly delicious. Here's a recipe if you're feeling creative. You'll need a trip to an Asian market to stock up on ingredients.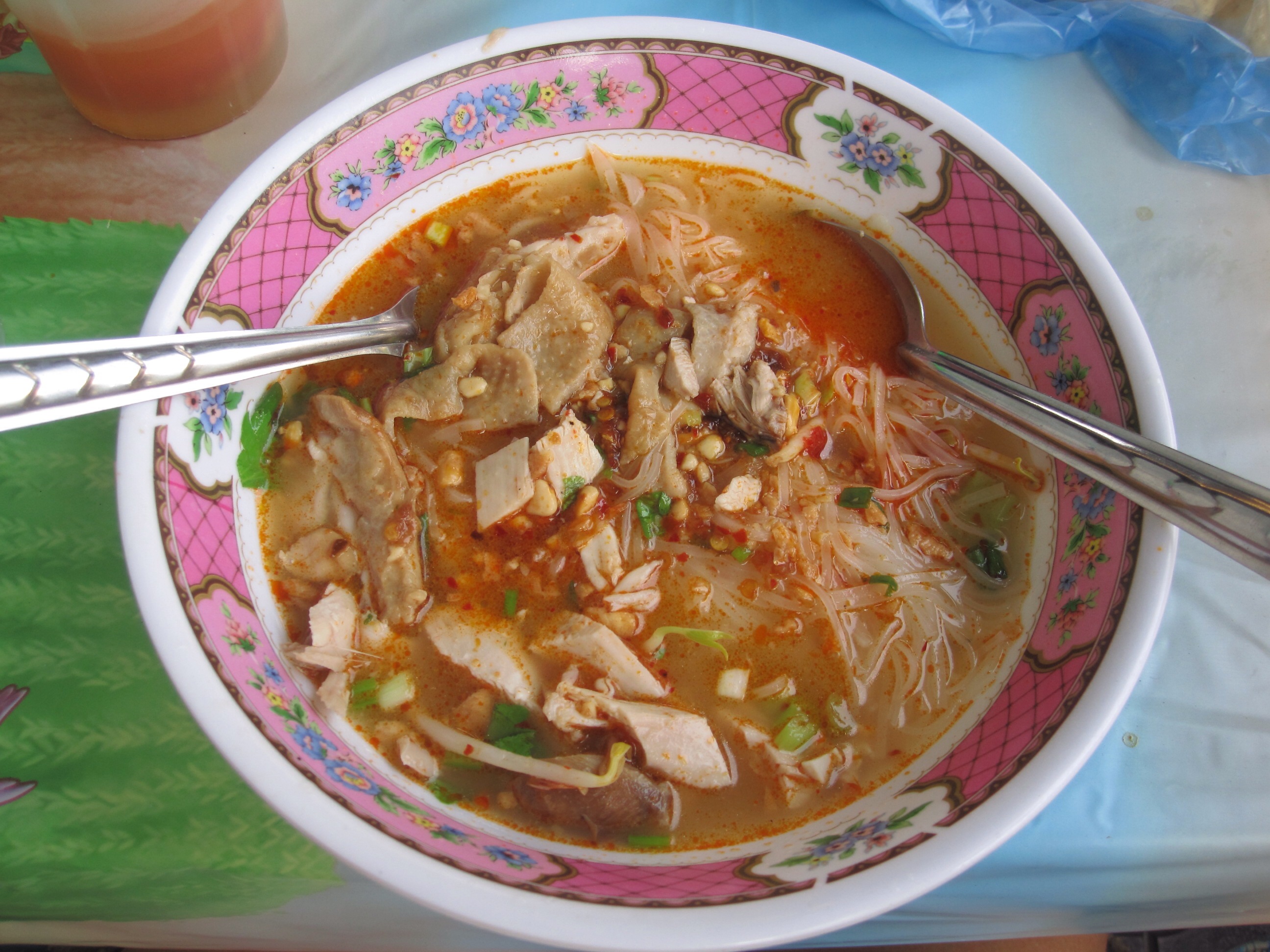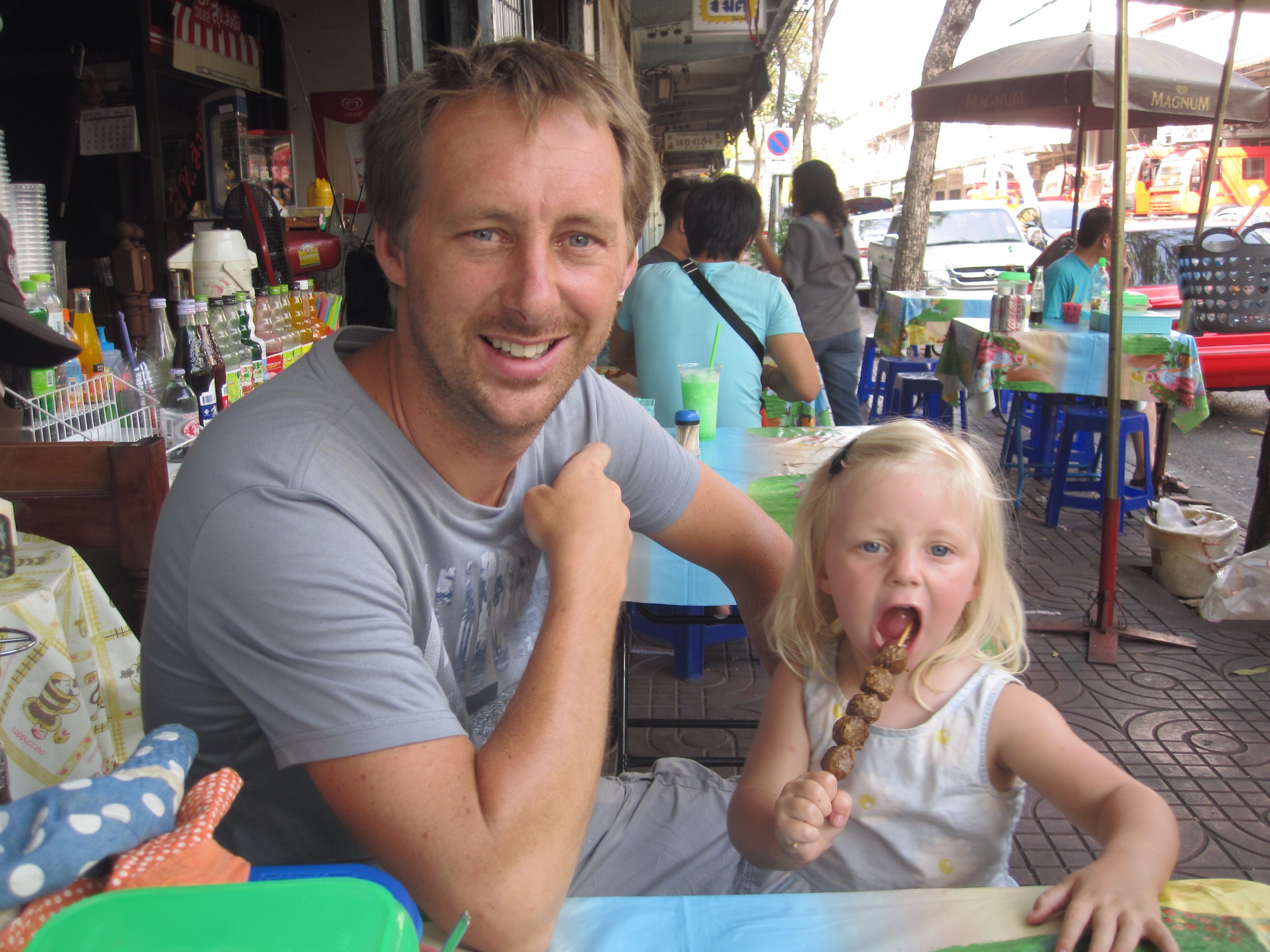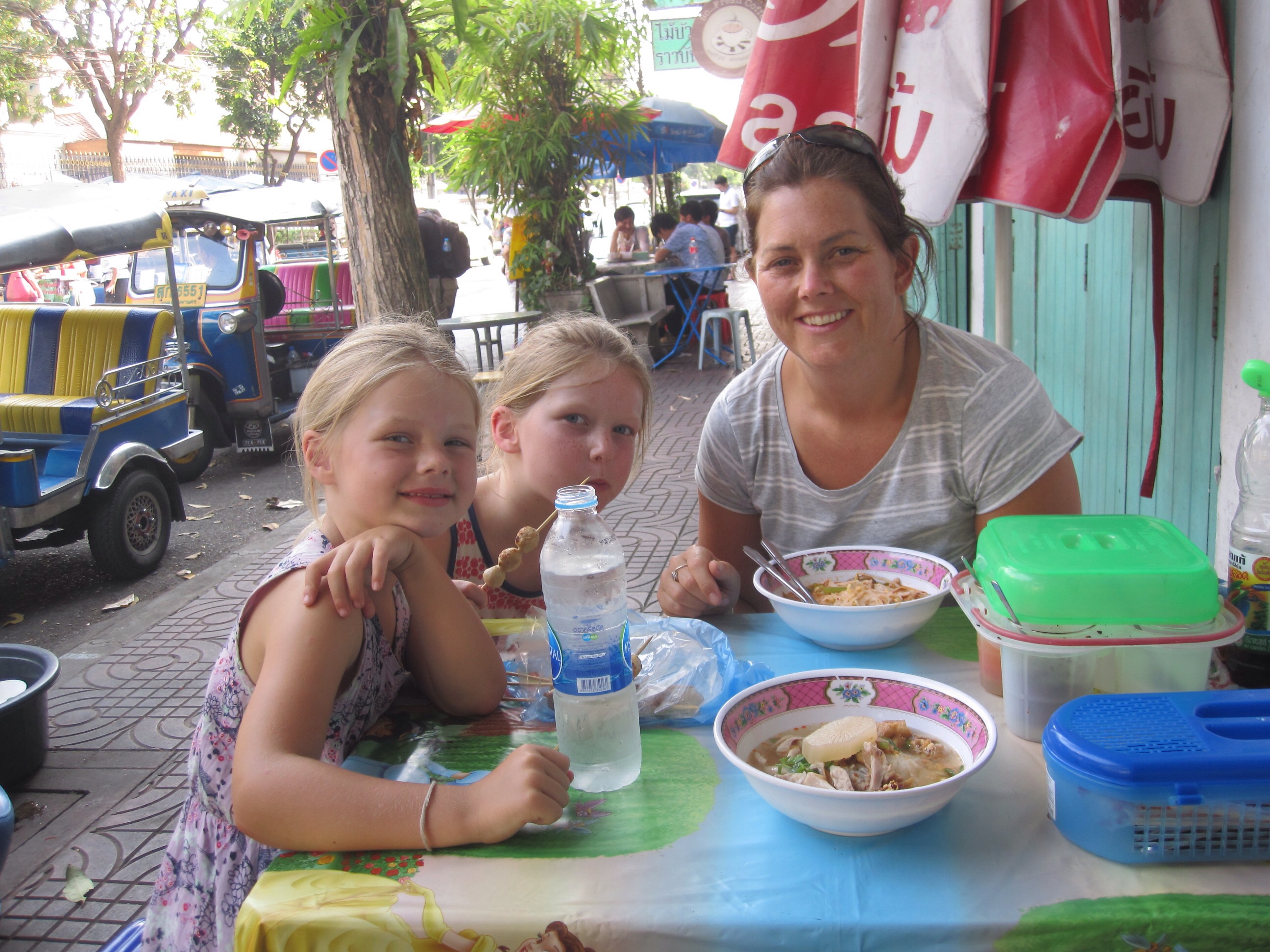 When you first walk into the golden mount, you pass graves of benefactors on the sides.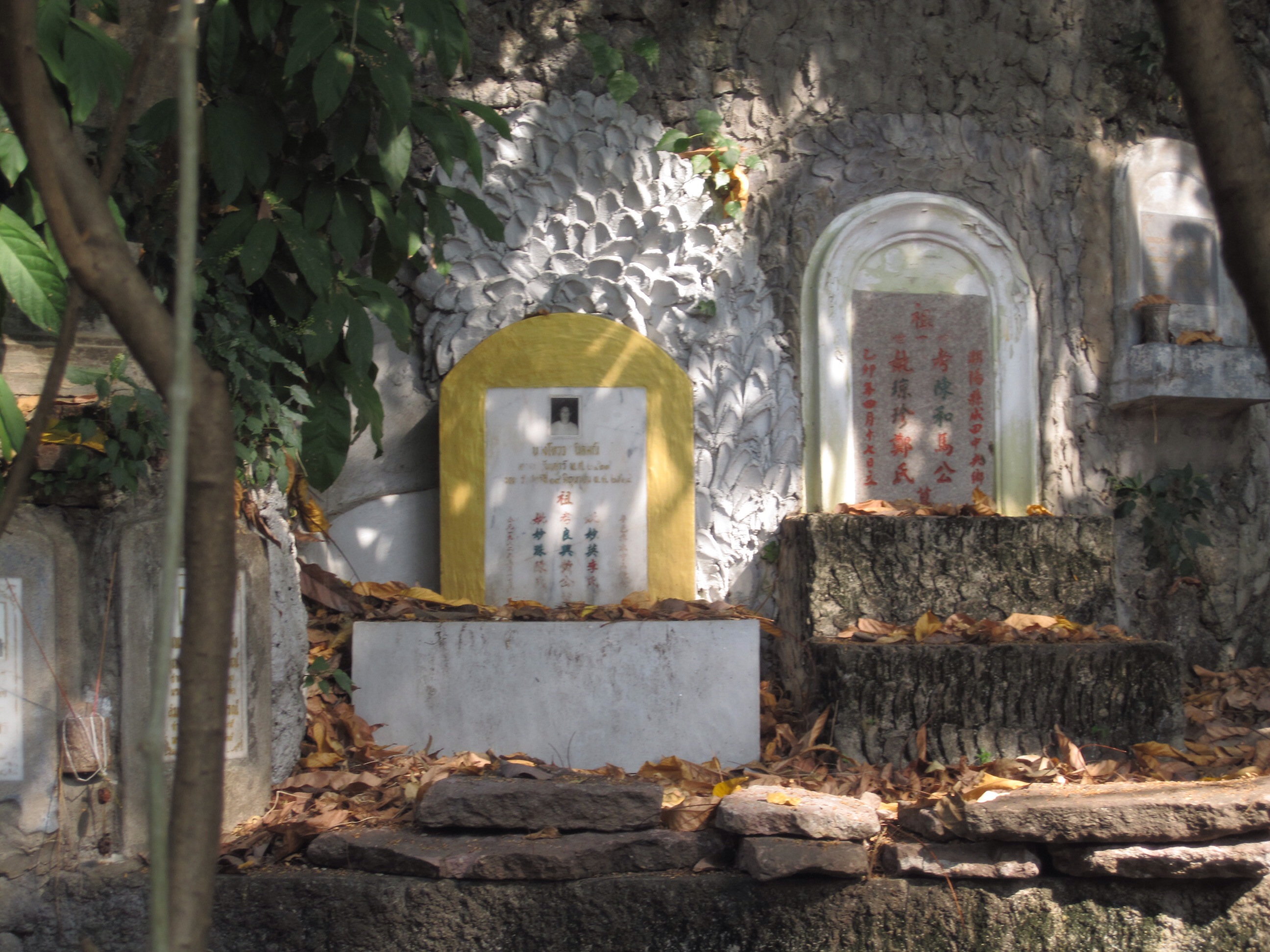 You then start climbing up steps passing little shrines and water features along the way, some with dry ice/smoke flowing out much to the girlies delight. Added to the drama of the walk :-).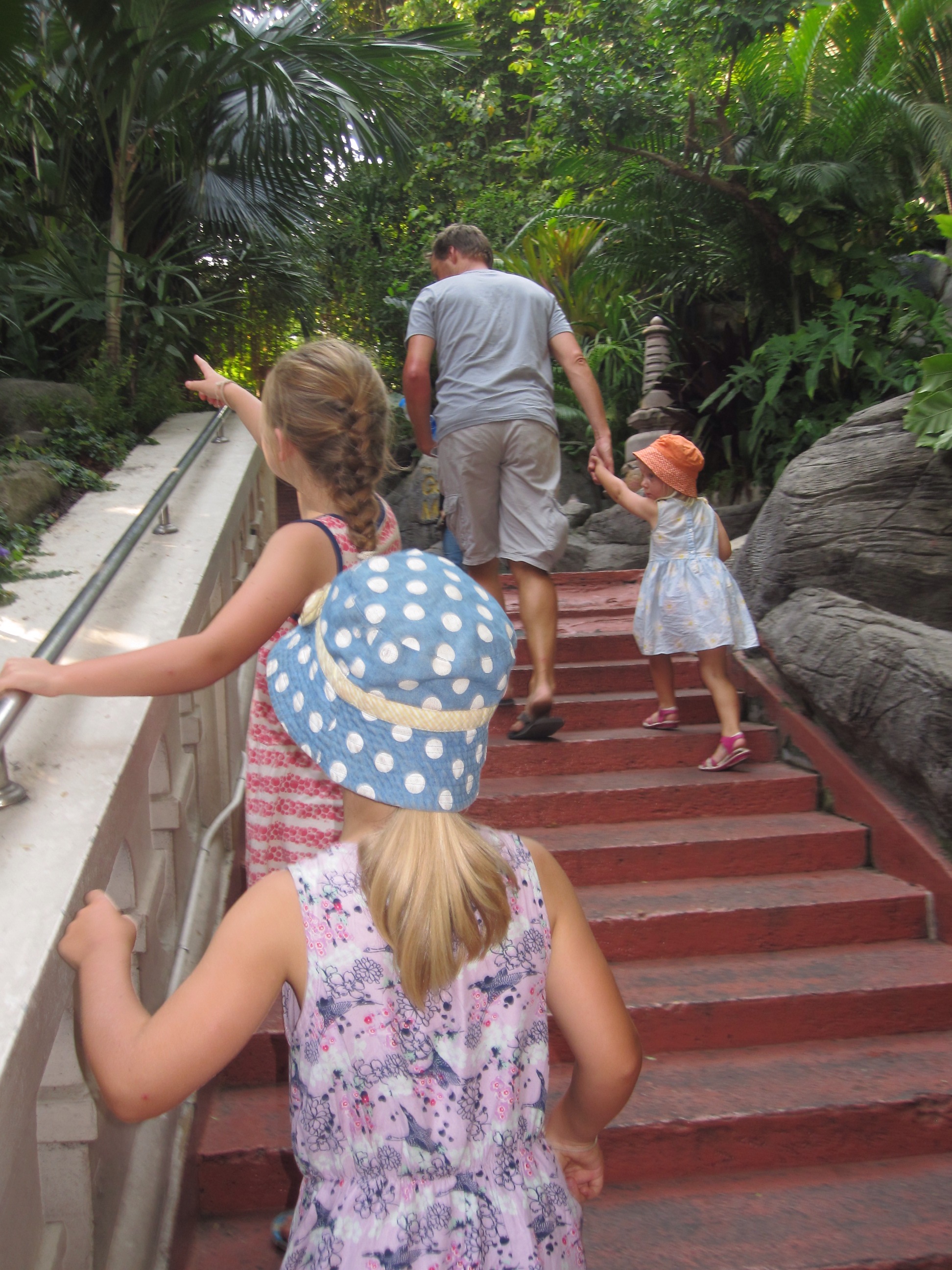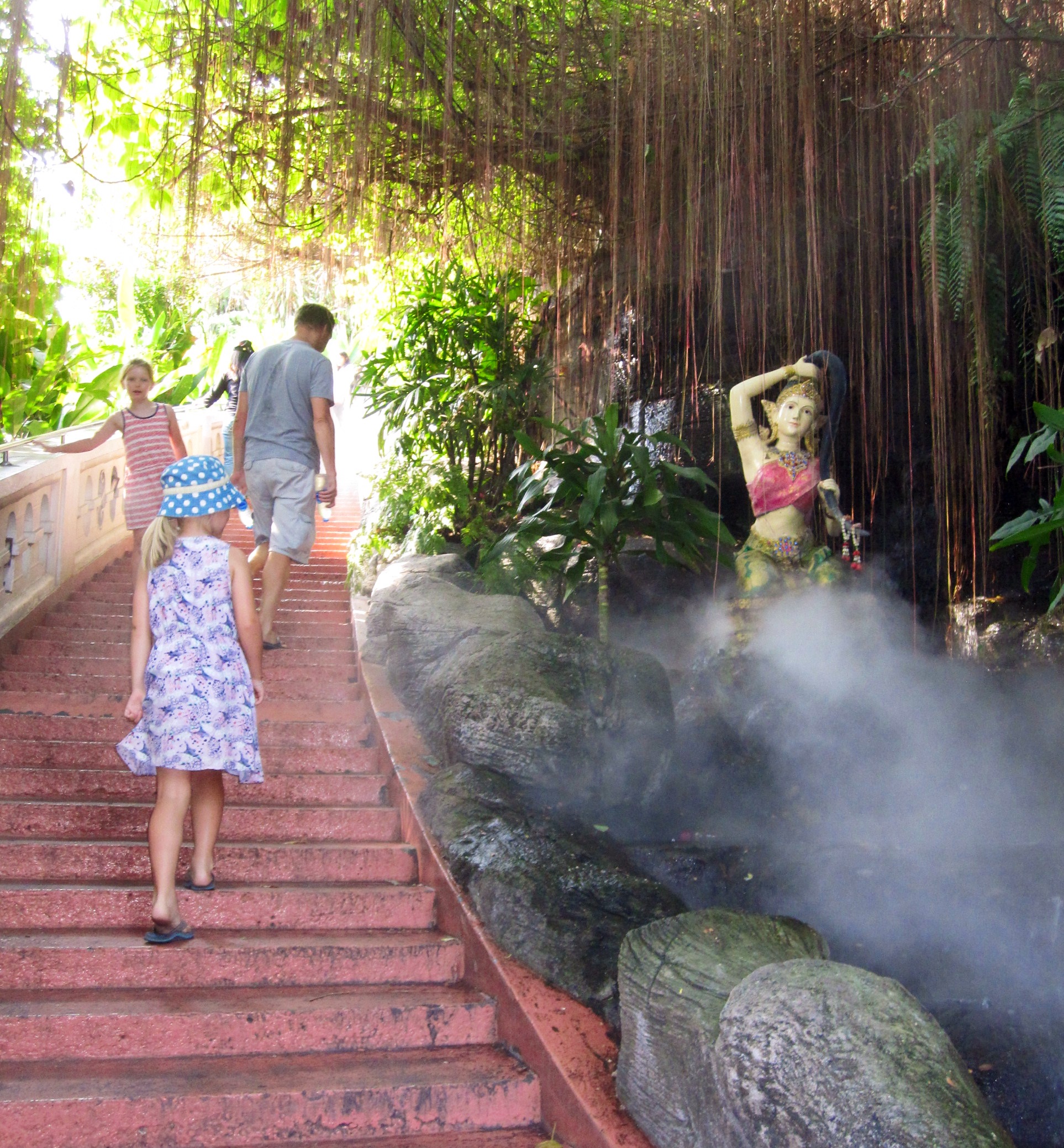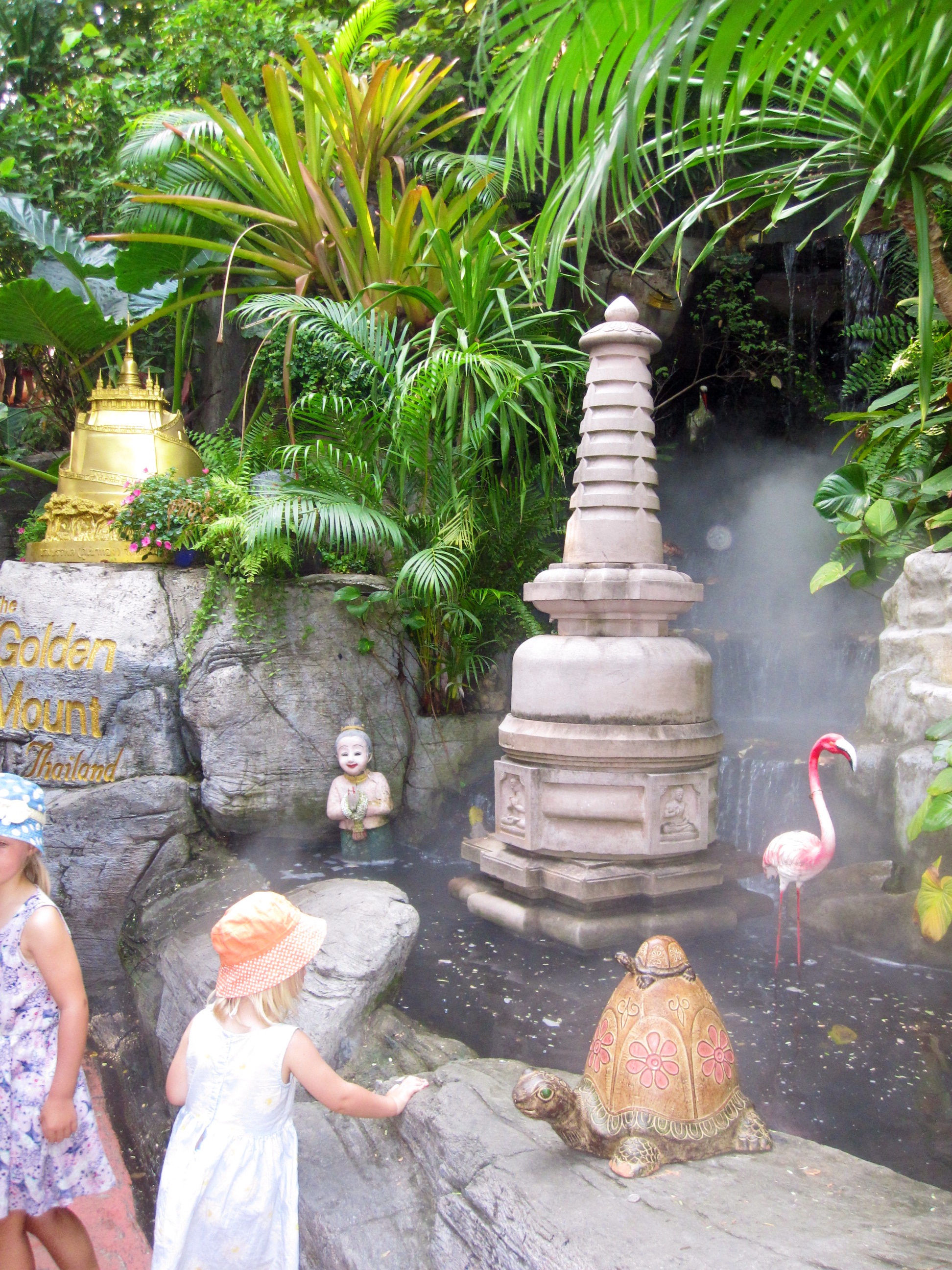 After climbing some steps, you come out on to an area with bells all around. The tradition seems to be that you ring each of the bells as you walk along. No idea why but it sounded great so we joined in!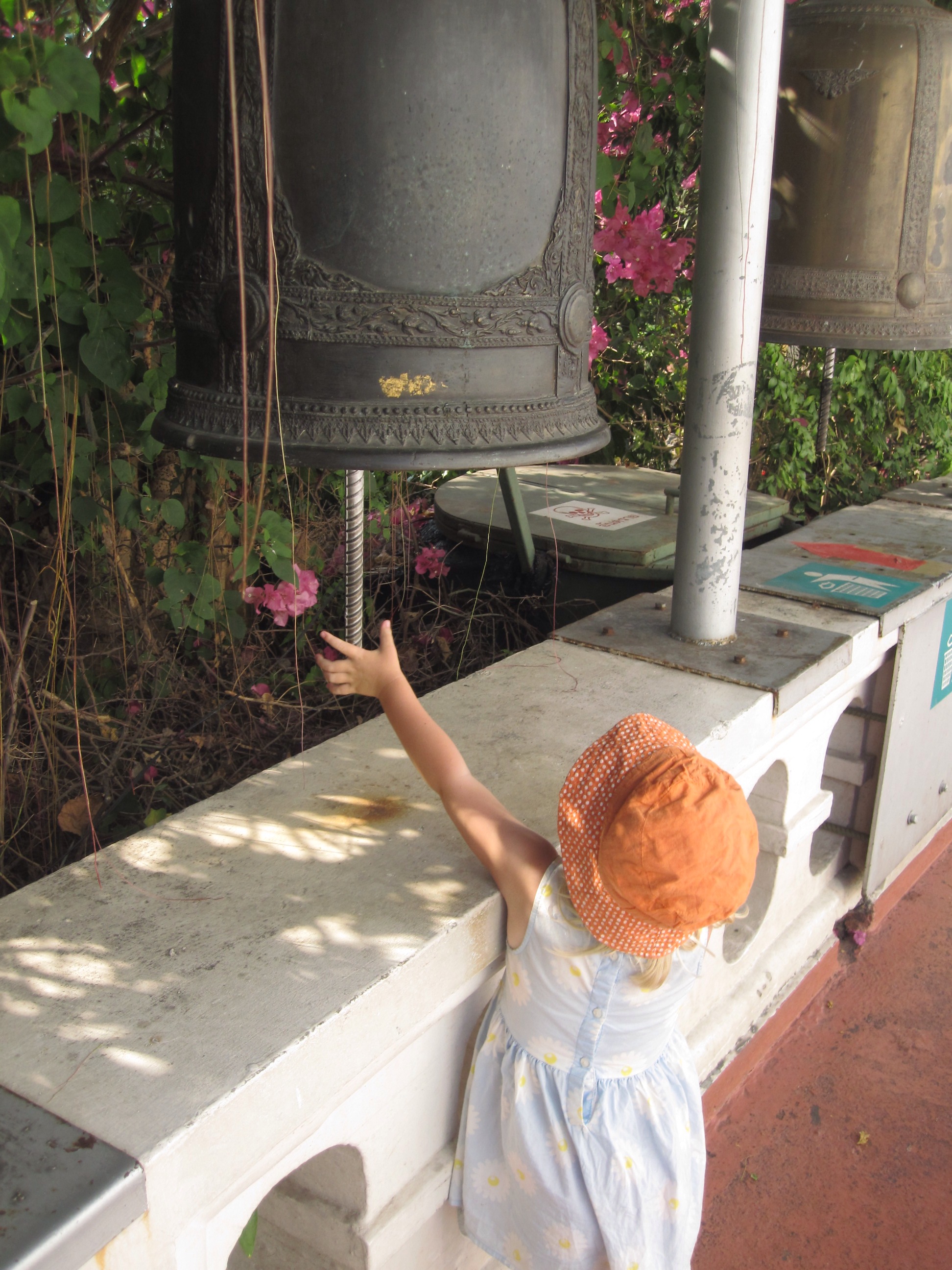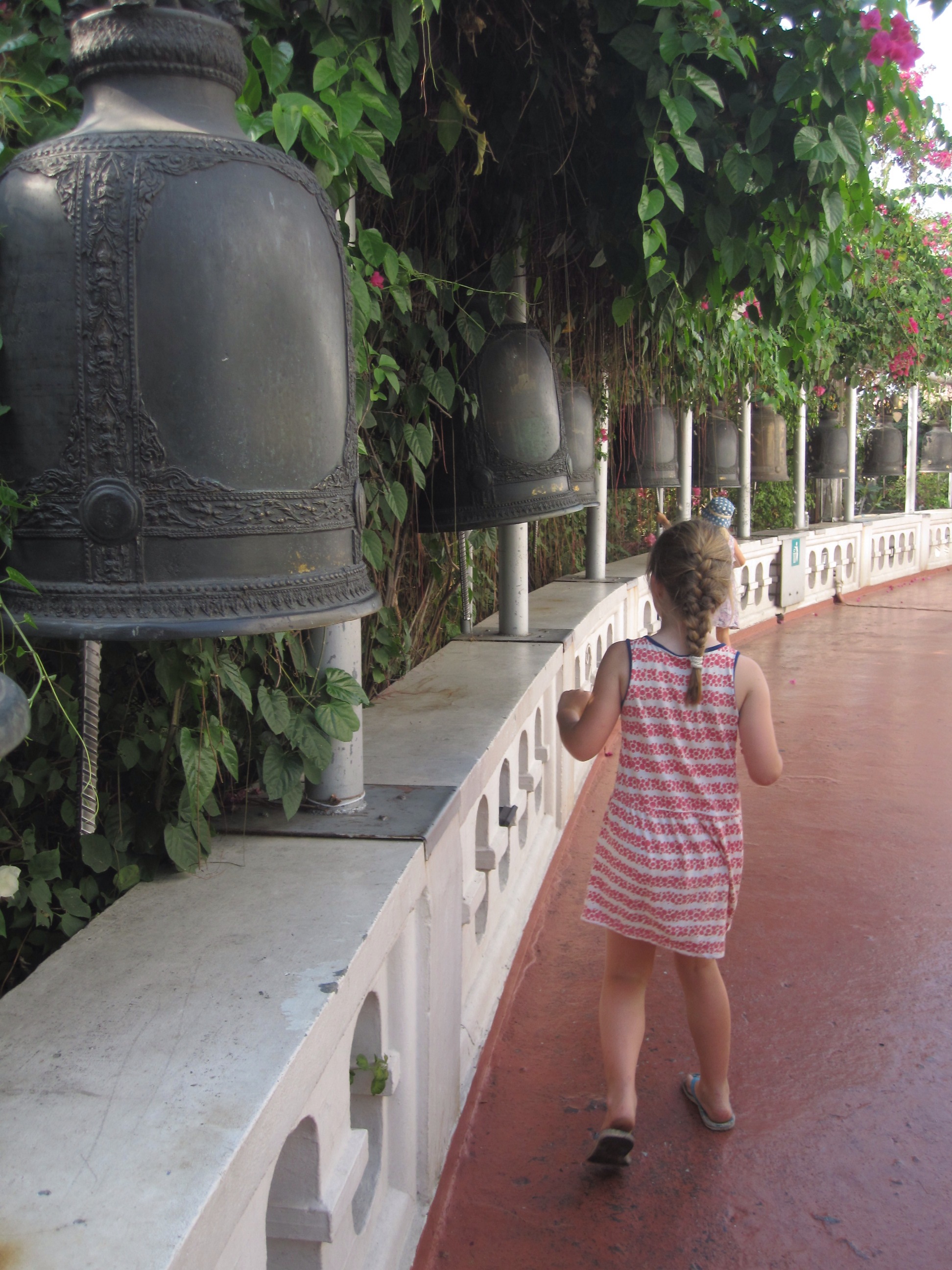 There were even some really big bells which were fun to ring. The sound of multiple bells as you climbed up was great. It made the walk very atmospheric.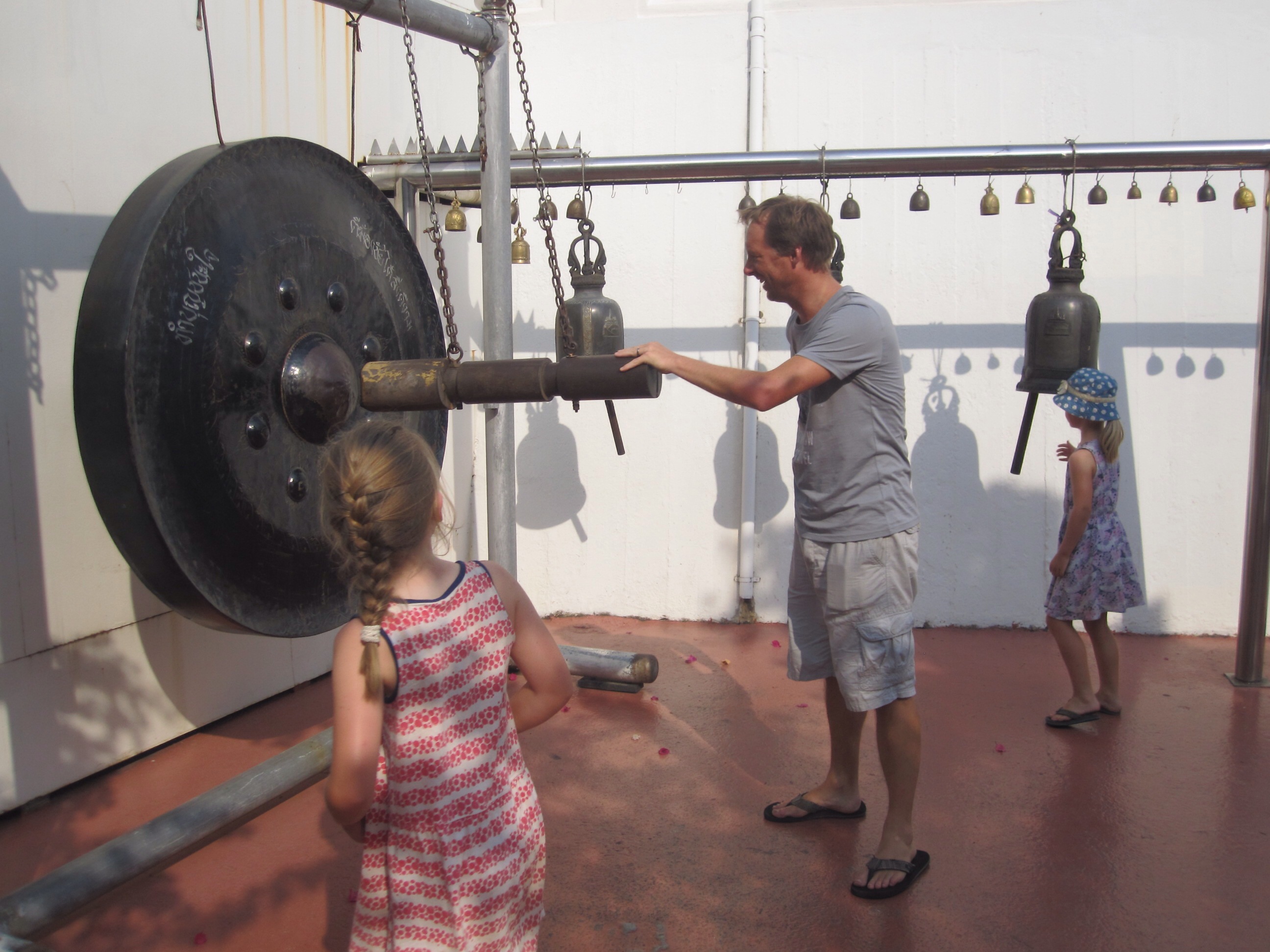 The views from the top are smashing, as it's on top of a hill, you've great views over the whole city. There's a large gold stupa at the top which looks like this.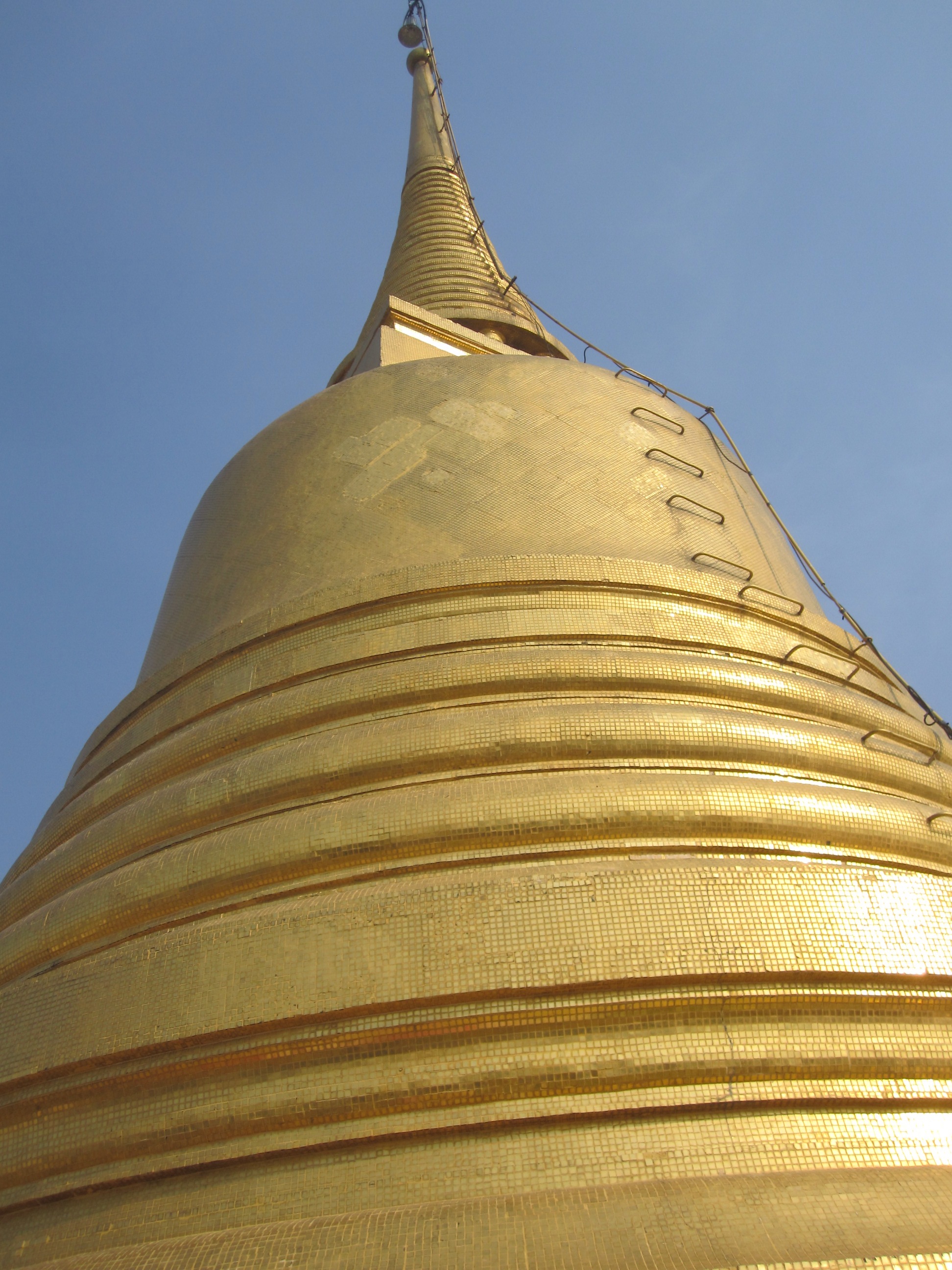 Apparently it holds a Buddah relic from India given by the British. People were signing large red sheets at the stupa when we were there. We couldn't find out why but joined in! I think they get wrapped around it.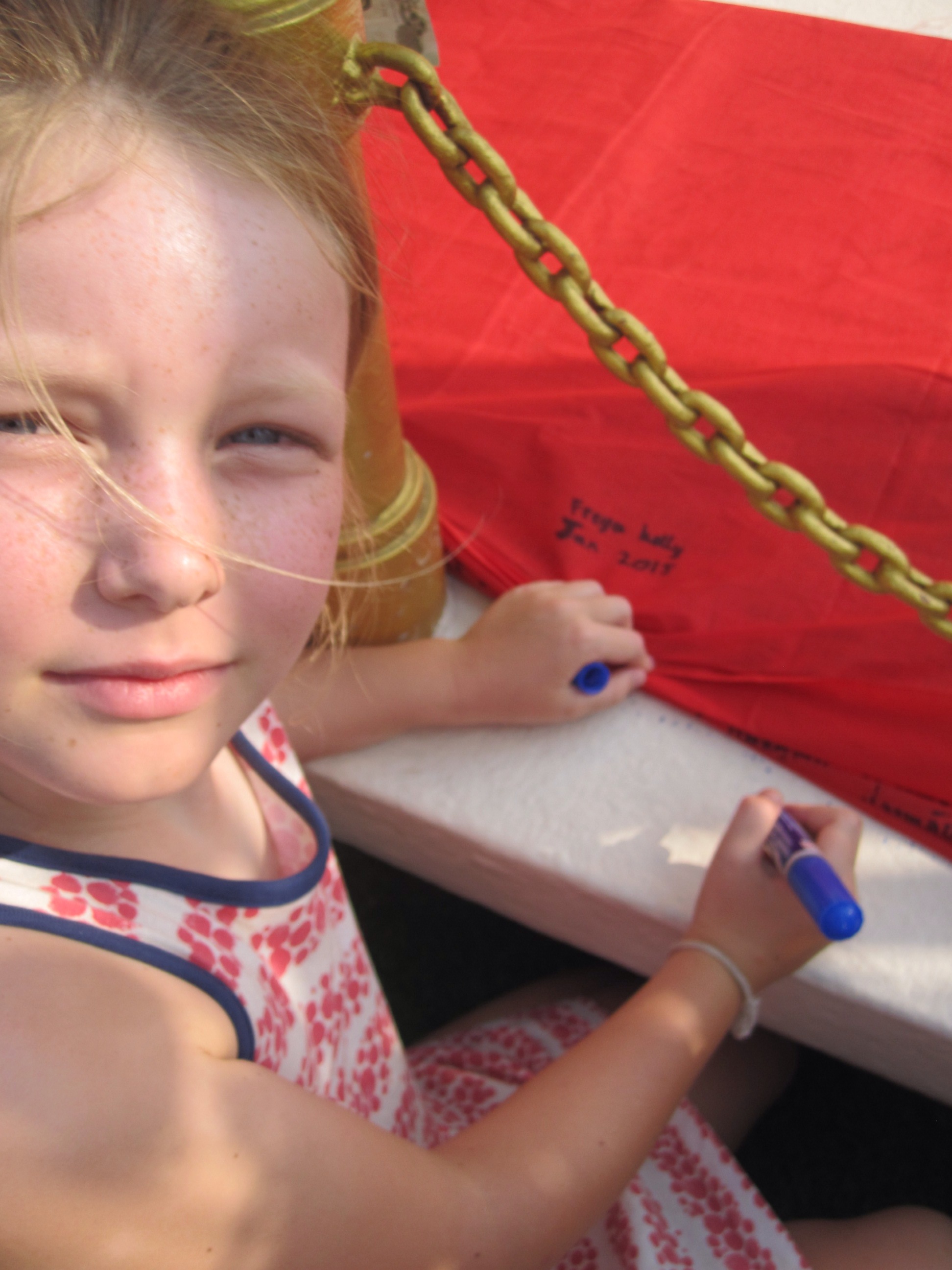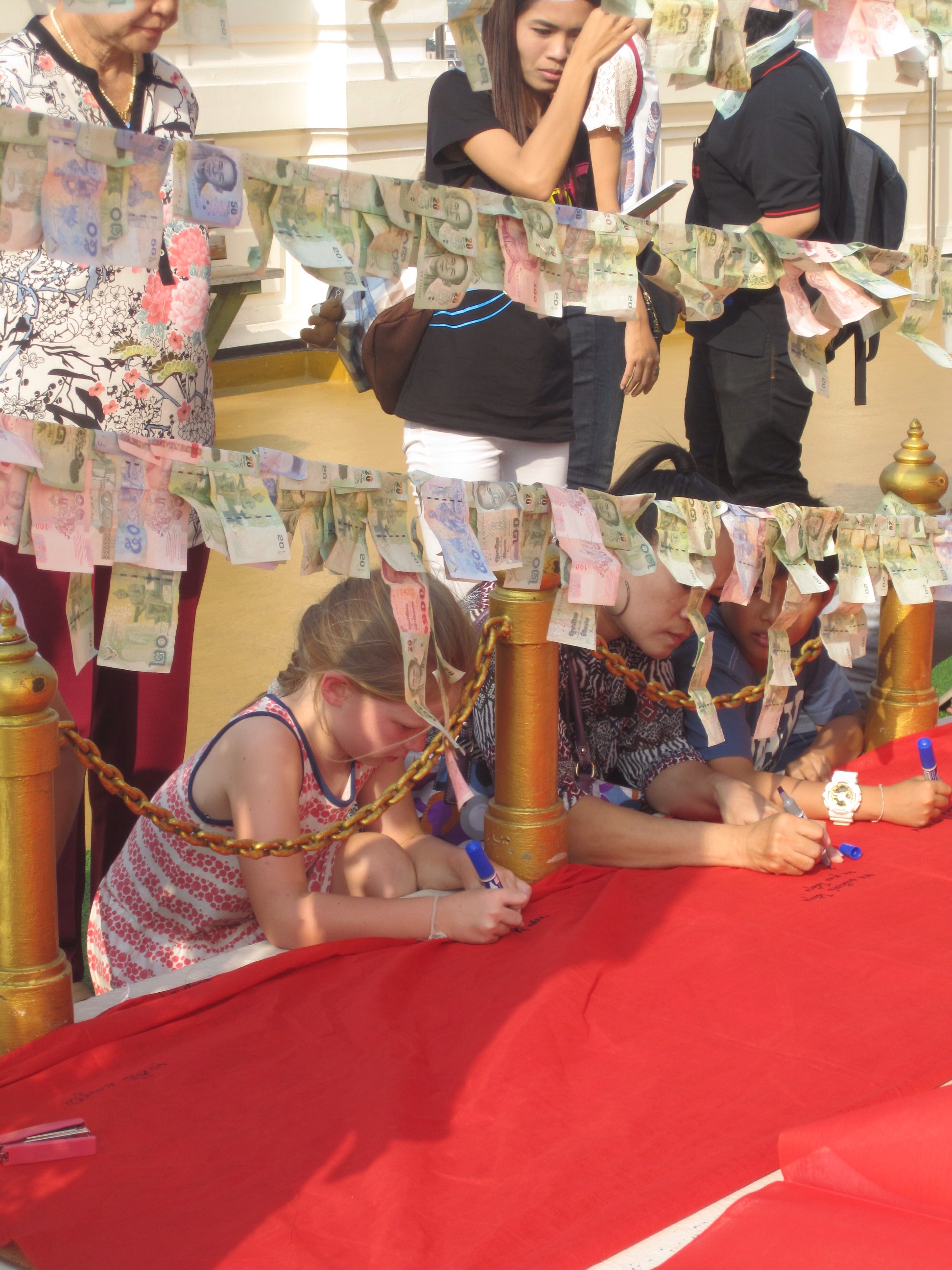 We really enjoyed the whole experience, it's well worth a visit and feels like you're away from the crowds. The way down was just as lovely passing the bells and smokey pools again.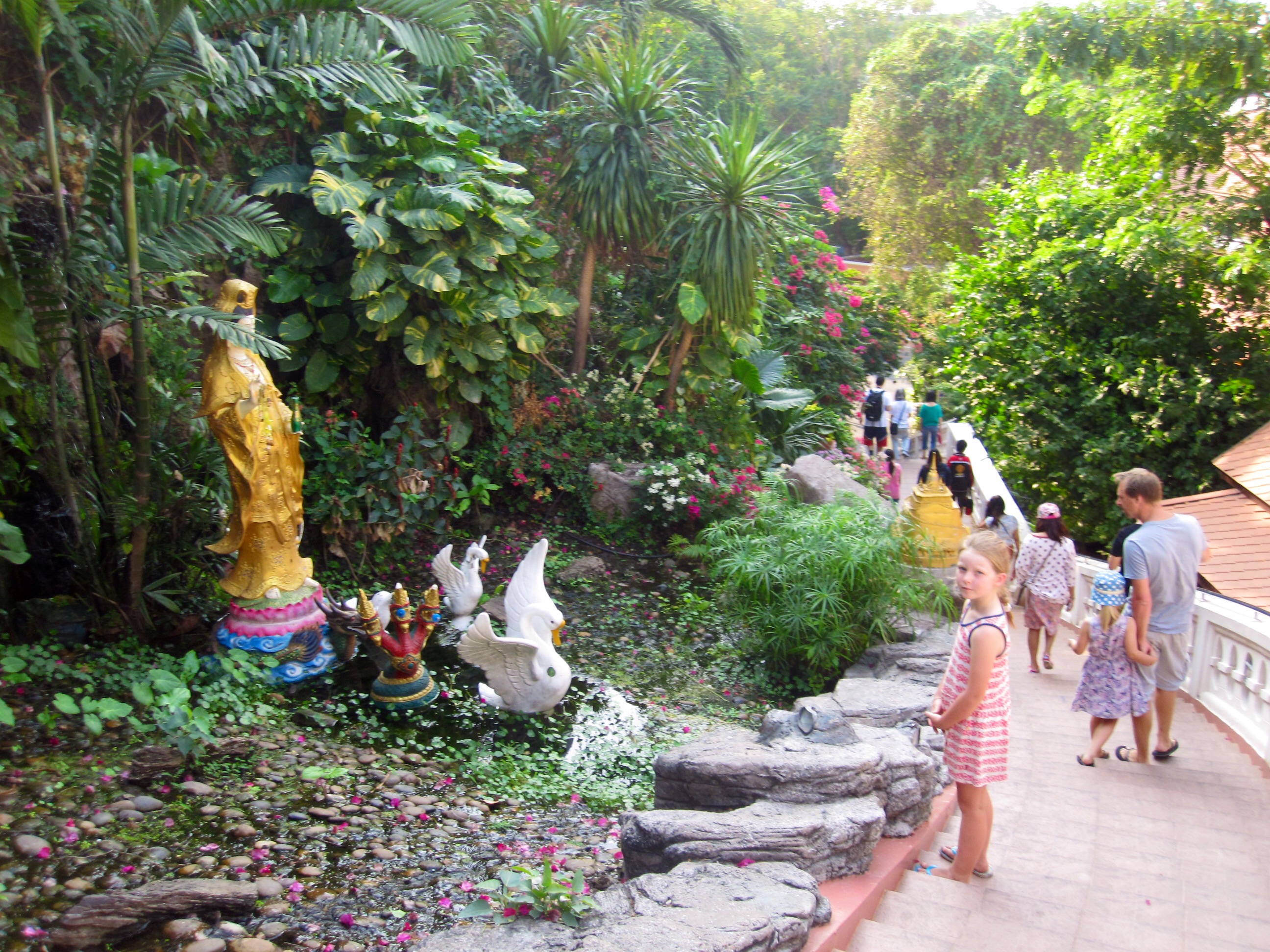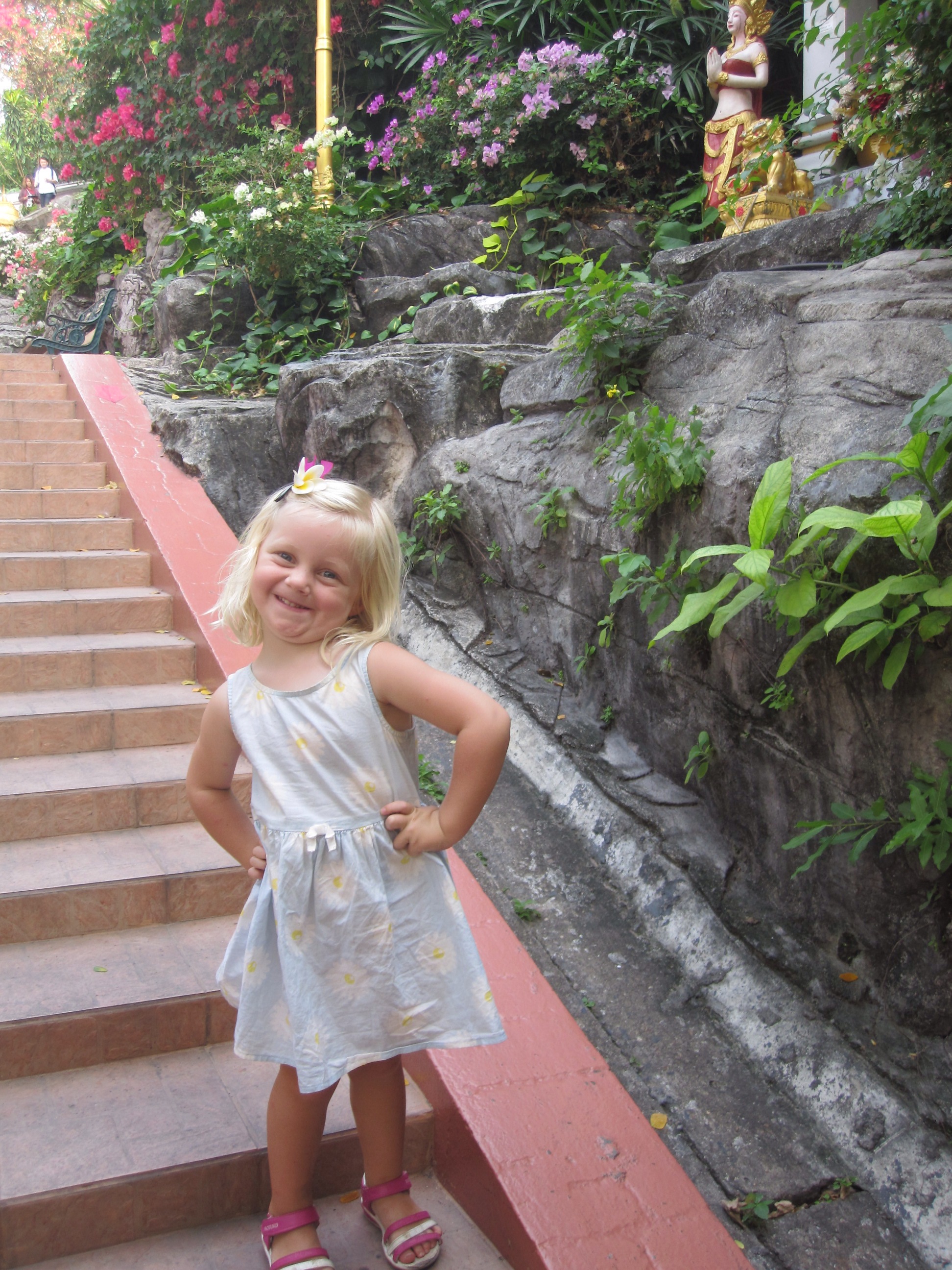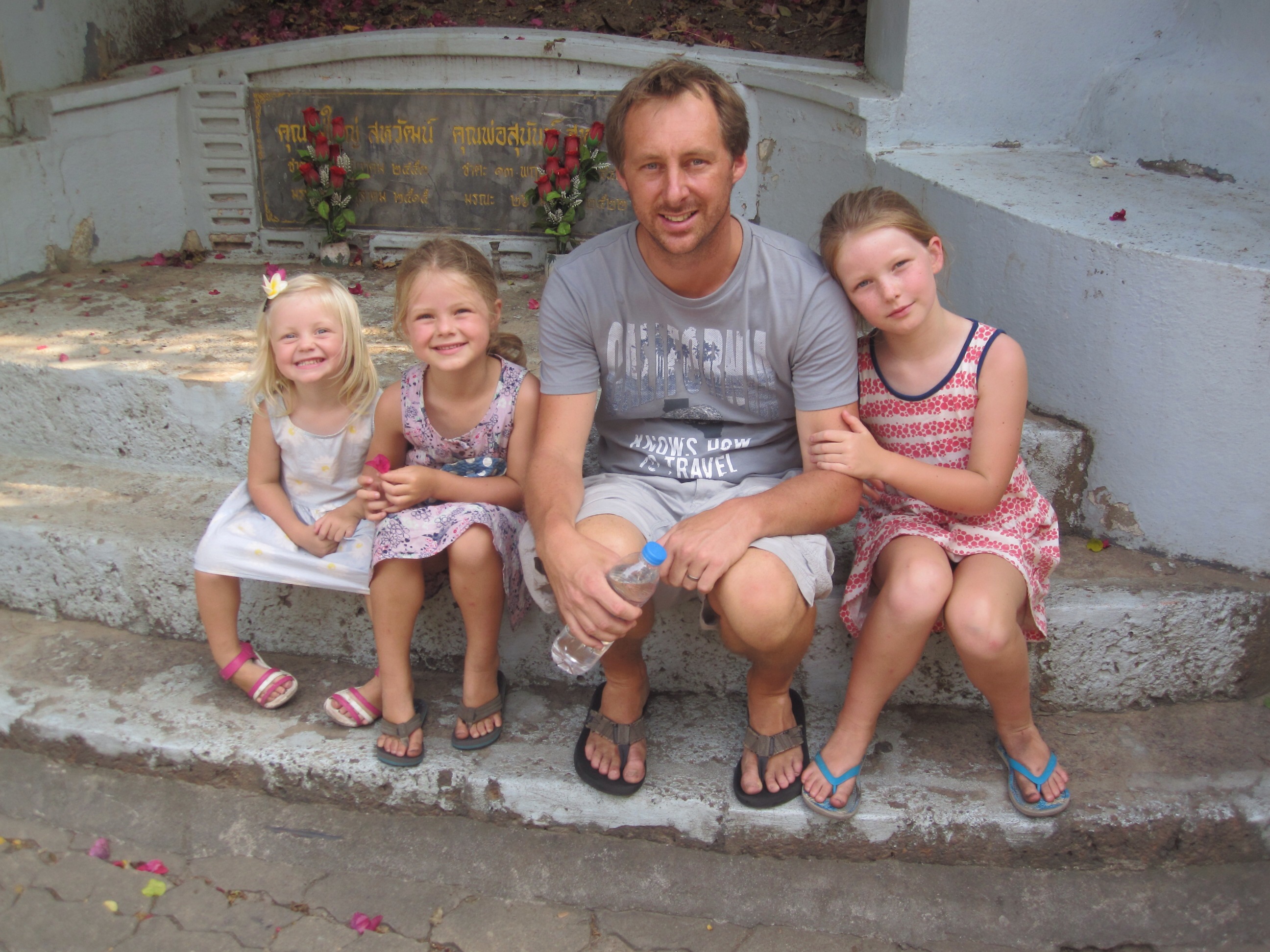 Outside the Wat we found the most delicious street food again. I thought they were some sort of cheese nacho things but they were actually sweet and crispy and completely delicious. We still have no idea what they are but if you spot them, buy them!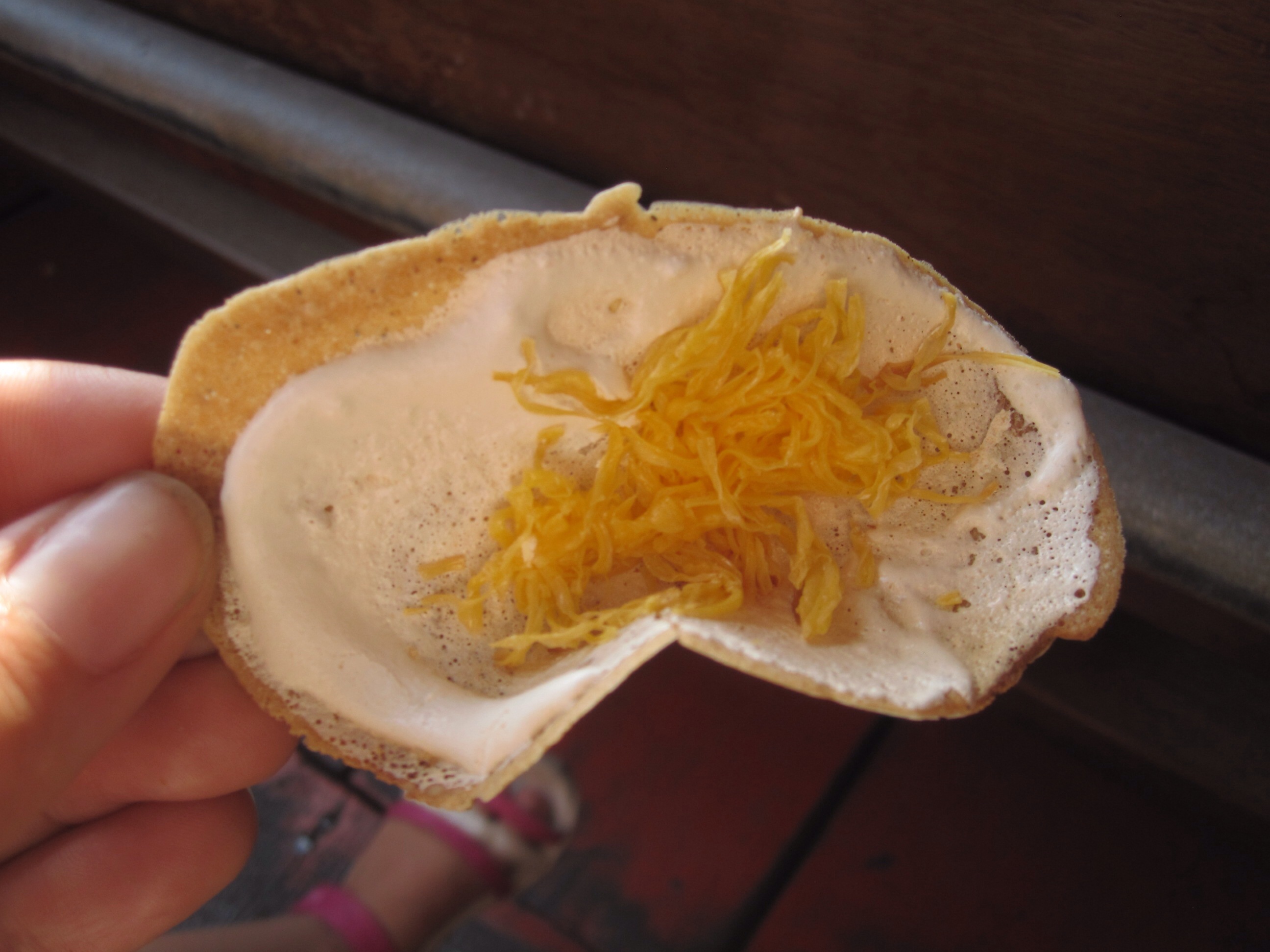 At this stage we were officially wat'd out so we decided we'd blow the budget and go to sealife in the Siam centre. We'd never been to an aquarium with the kids so this was our blow out trip. And wow was it worth it. We absolutely loved it! To get to the Siam centre from the Golden mount, you can catch a canal boat which is an adventure in itself.
The canal boats are long boats with roofs which can collapse to go under bridges.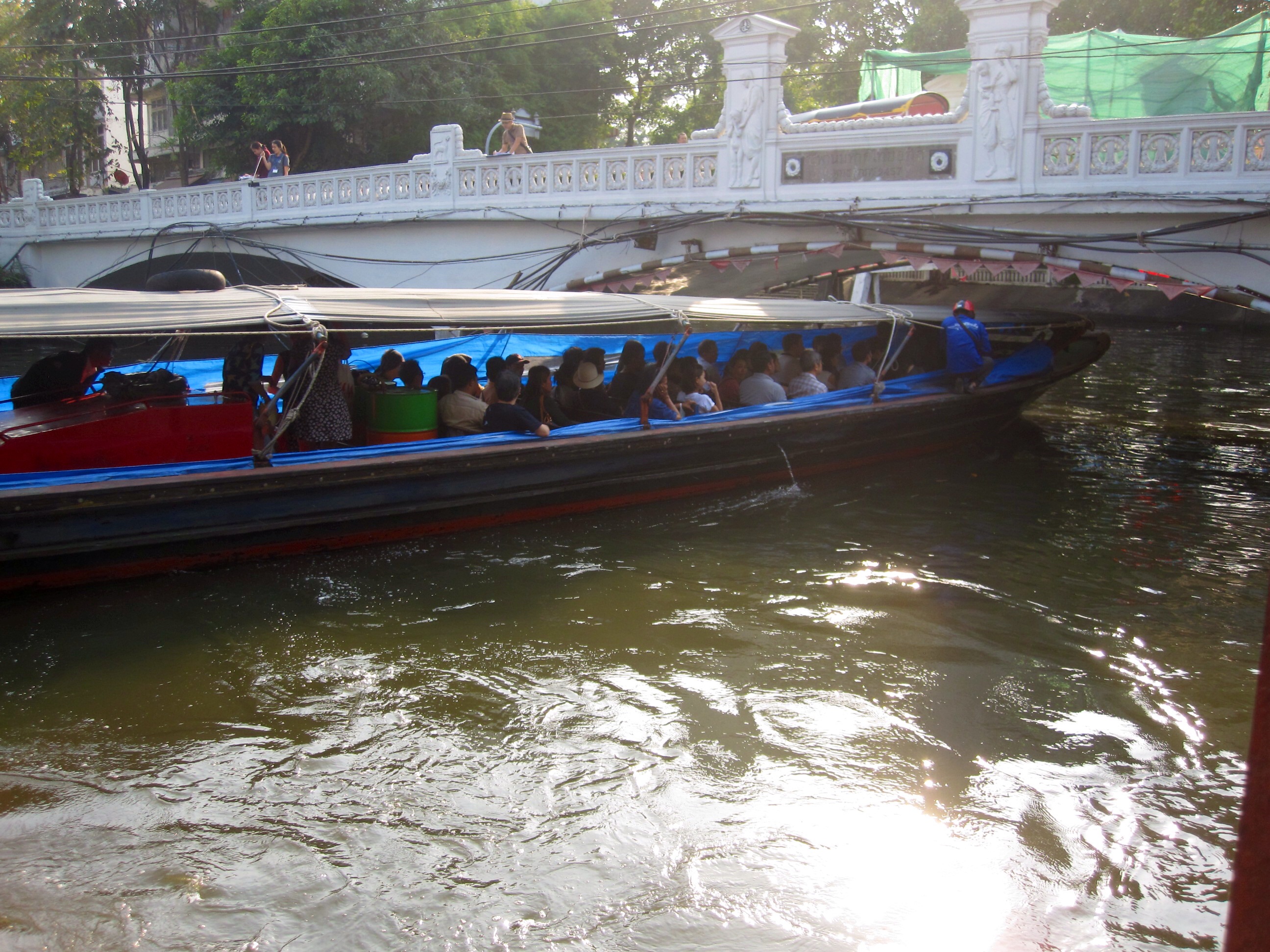 They stop at various stops along the canal, it's easy to see them if you have a map. Not so easy to identify them when you're actually on the boat as we found out when we missed our stop :-). The canal boats are a great way to travel through Bangkok and avoid the bedlam of the streets.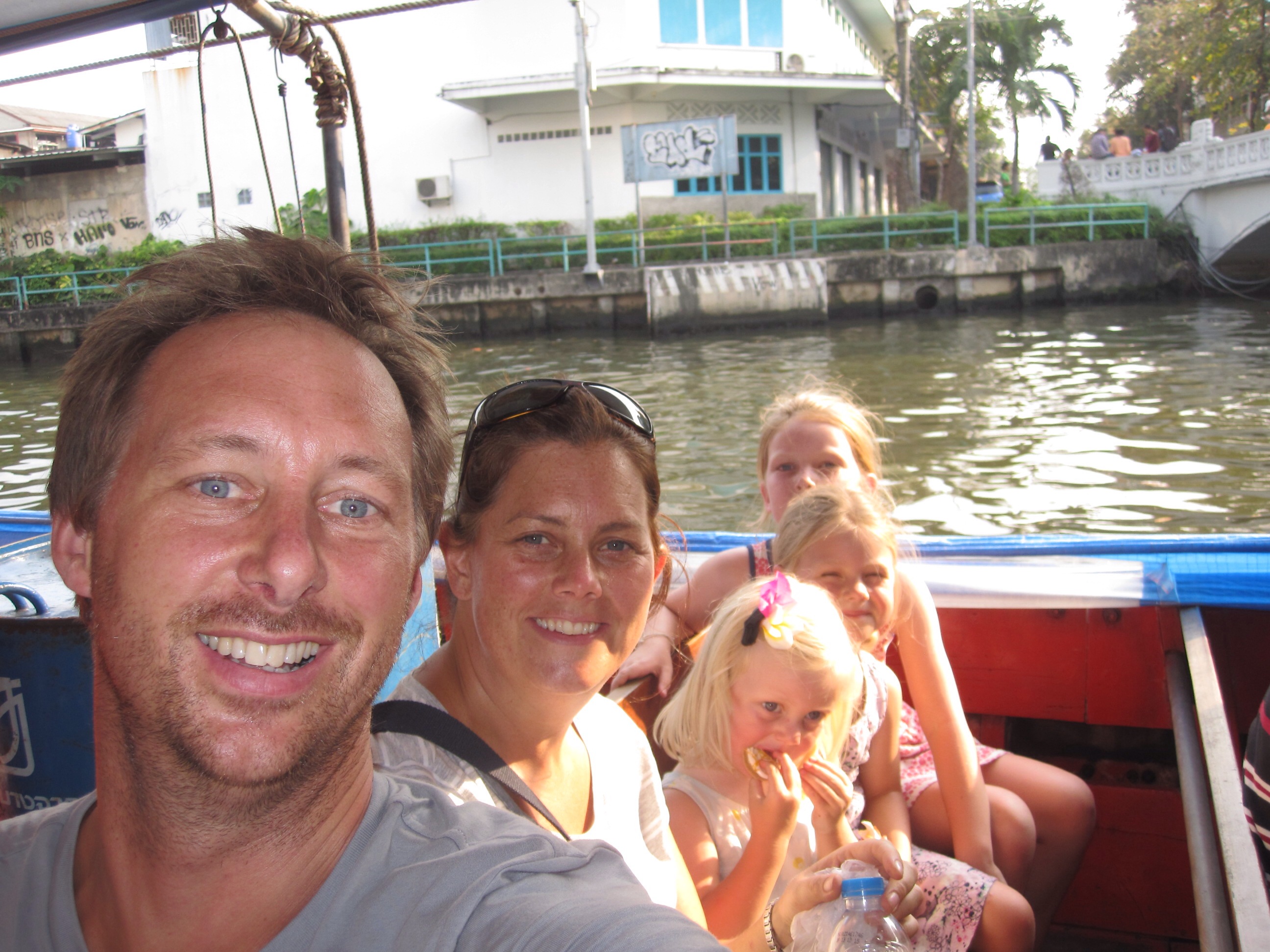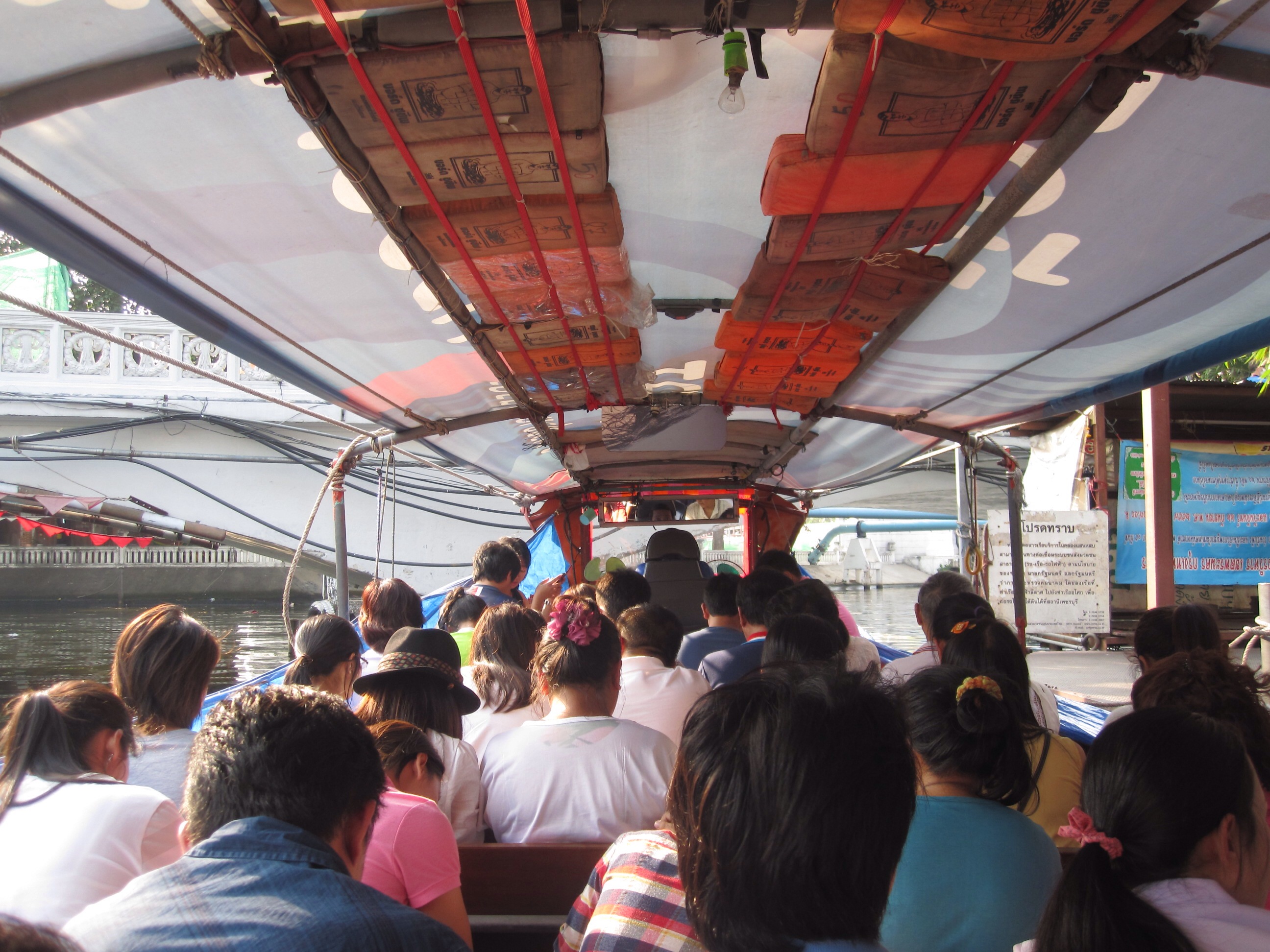 We passed some pretty ramshackle houses along the way. Not sure I'd feel safe living in this one.
They're super cheap, it cost us 27 bht (less than 80 cent) for 3 tickets to the Siam centre from the golden mount. Our 2 smallest were free. As I said though keep an eye on your stops as we missed ours and had to walk a couple of blocks to get to where we wanted to go. Wouldn't have been the end of the world except Freya's flip flop broke so she had to walk barefoot till we found a shop selling more. Her feet were absolutely filthy by the time we found a shop! The sales assistant used wipes to clean them before letting her try on any shoes. Morto! Bad parents ;-).
We then arrived in the Siam centre, a huge shopping centre in Bangkok. There's loads to do there but we were there for Sea life. If you want to save a bit of money, you can book tickets online at the above website. You just need to book 24 hours in advance but tickets are valid for 30 days. You can also book at a special price for weekday mornings. Check out the deals online here. Think you'll save about 30% booking that way. We weren't on the ball though and decided to go last minute so much to my disgust, (I love an old bargain), had to pay full price. Sealife was great, we all absolutely loved it. It cost us 3,560 baht to go (€102 gulp!) but it was once a once-off and really great.
In sealife, you can walk on glass floors with sharks swimming underneath which was very cool although Dervie wouldn't try it :-).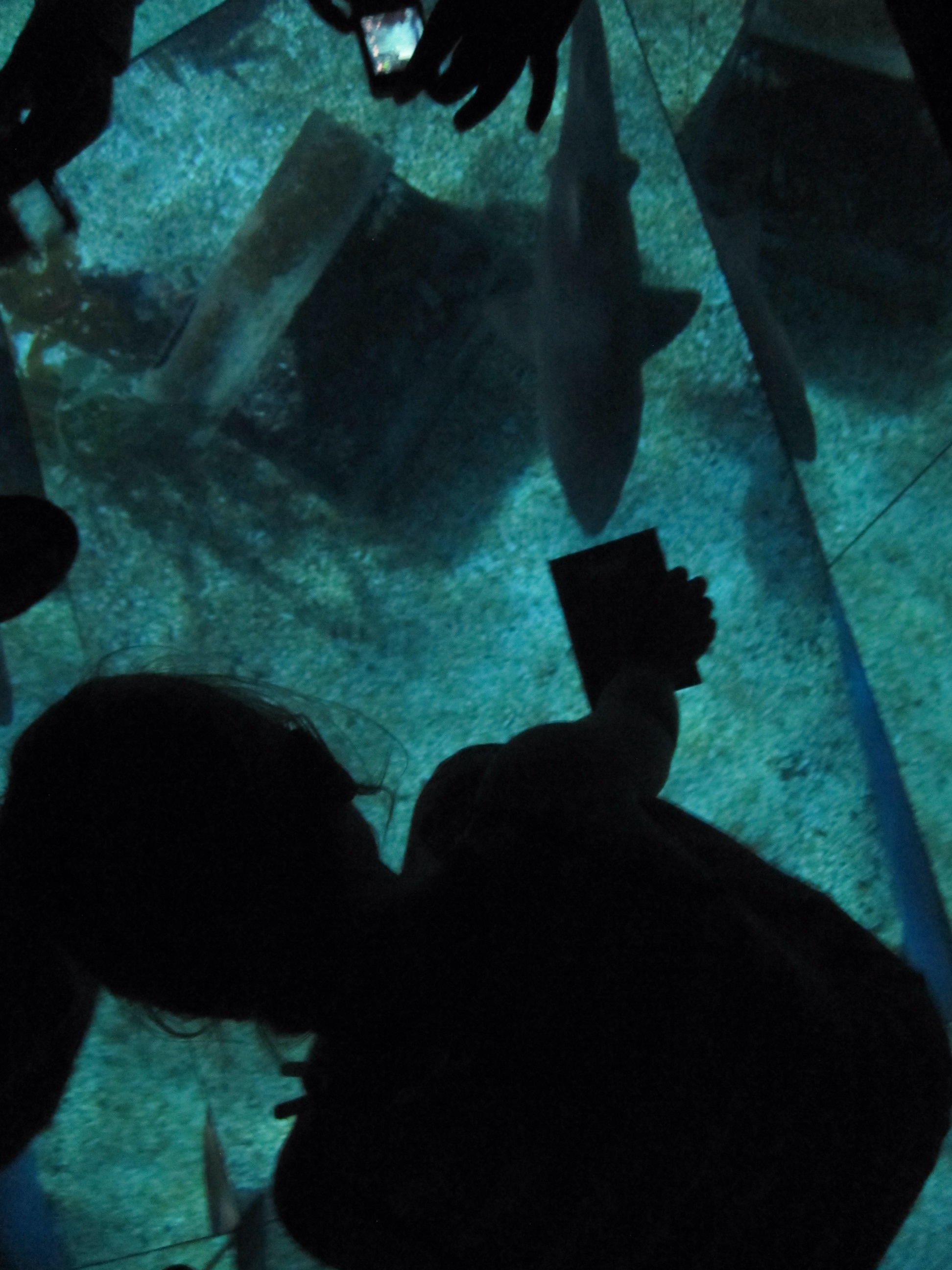 There were giant crabs, those you see the fishermen catching in the Bearing sea in Ro's favourite program "Deadliest Catch".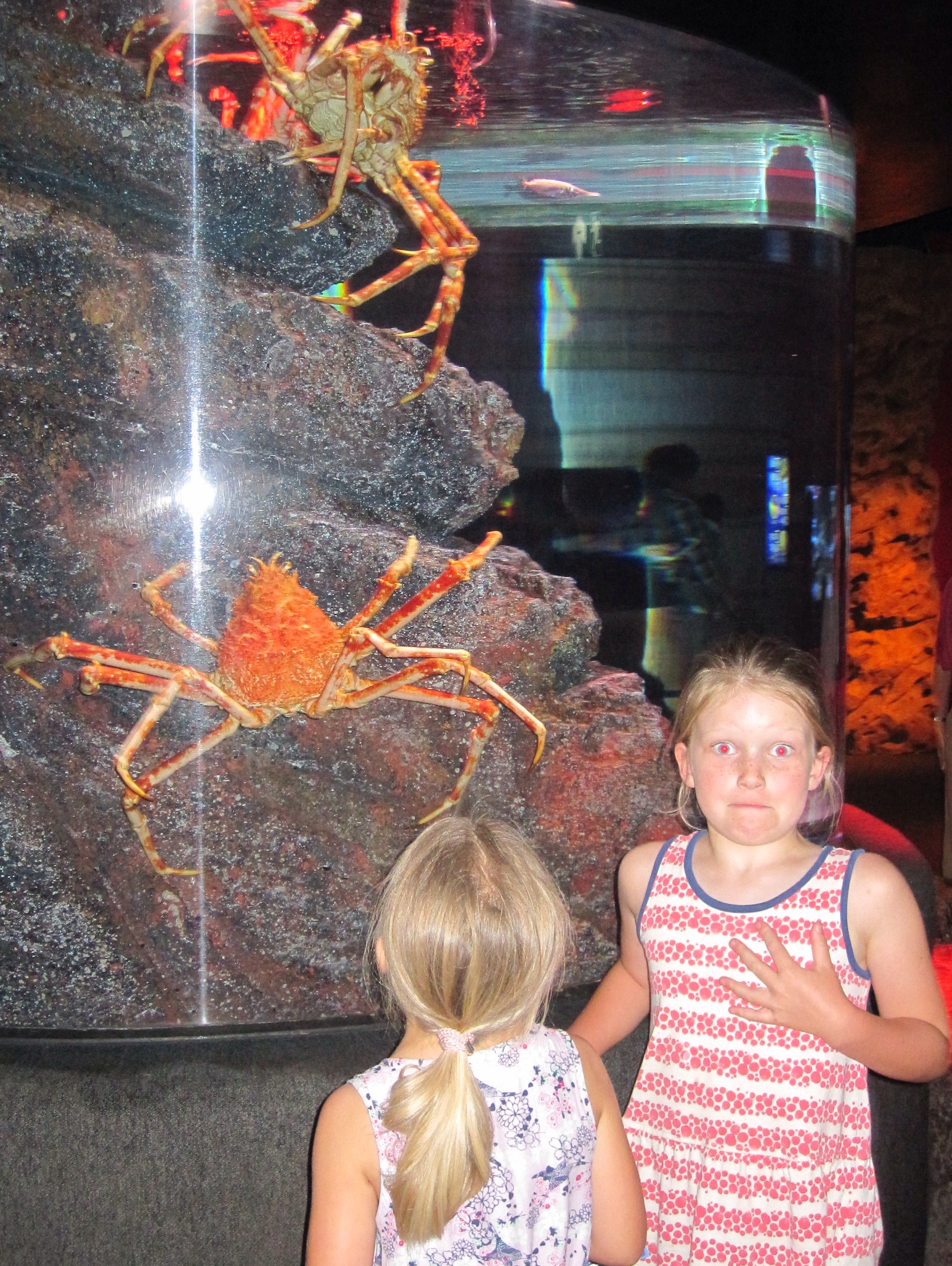 There are tunnels you can crawl into which make it look like you're under the sea like this.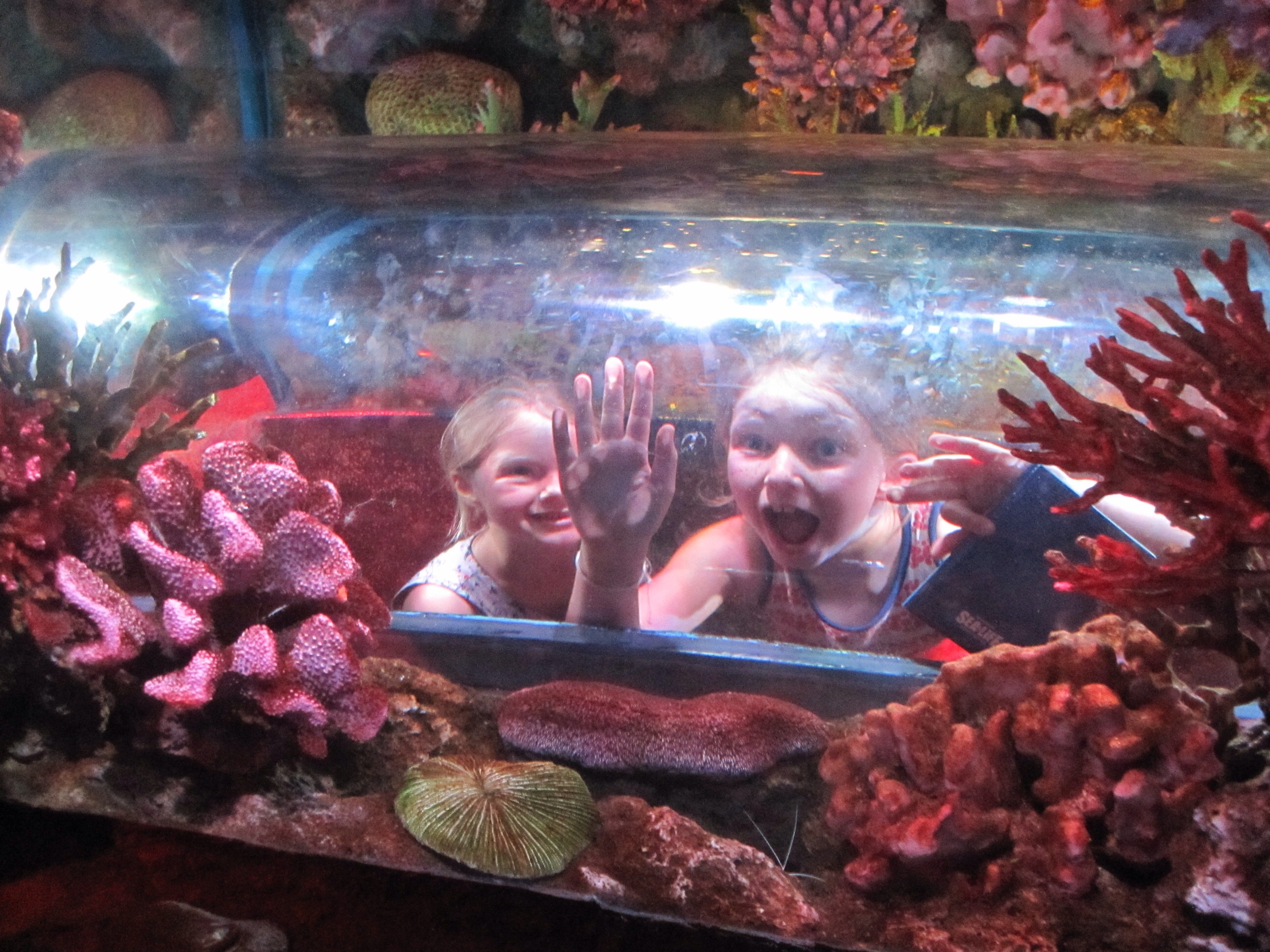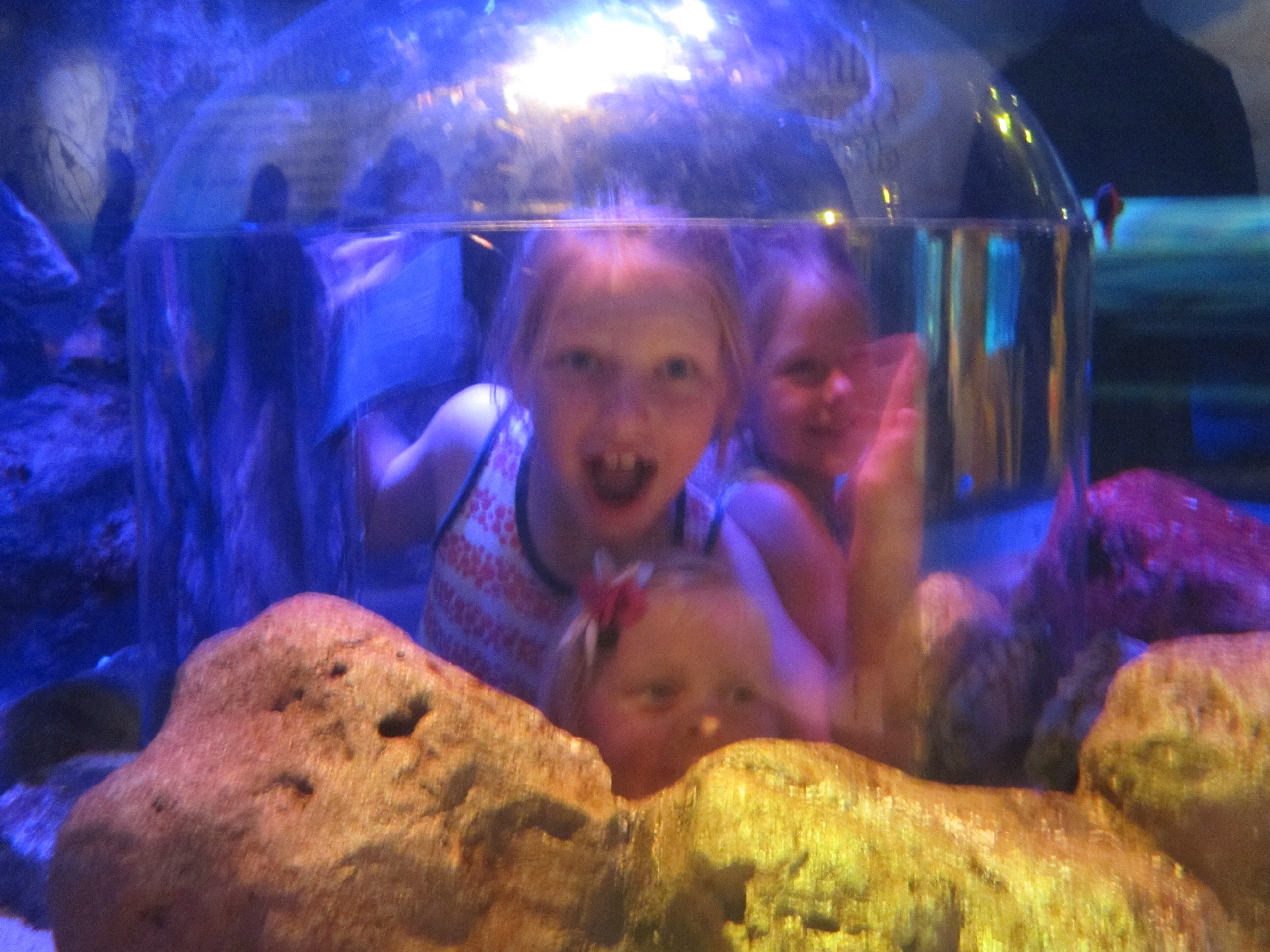 Then a really cool long tunnel you can walk through and see everything swimming around and over you.
The jellyfish display is super cool, they shine lights behind them so they glow in these strange fluorescent colours. They looked super eerie and amazing.
The girls were each given a sealife passport which they had to stamp at various locations around the aquarium. They loved them.
We had an absolute ball in Sea life. Many bloggers don't go as it's so expensive. My advice would be go if you're not accustomed to aquariums, if you've already been to some, you could skip it. We really did think it was worth every penny though.
On our last day, we wandered around our area a little more and Ro brought us to a smashing restaurant he'd read about on the river. We loved it. It was a large restaurant on decking over the water so there was a lovely breeze.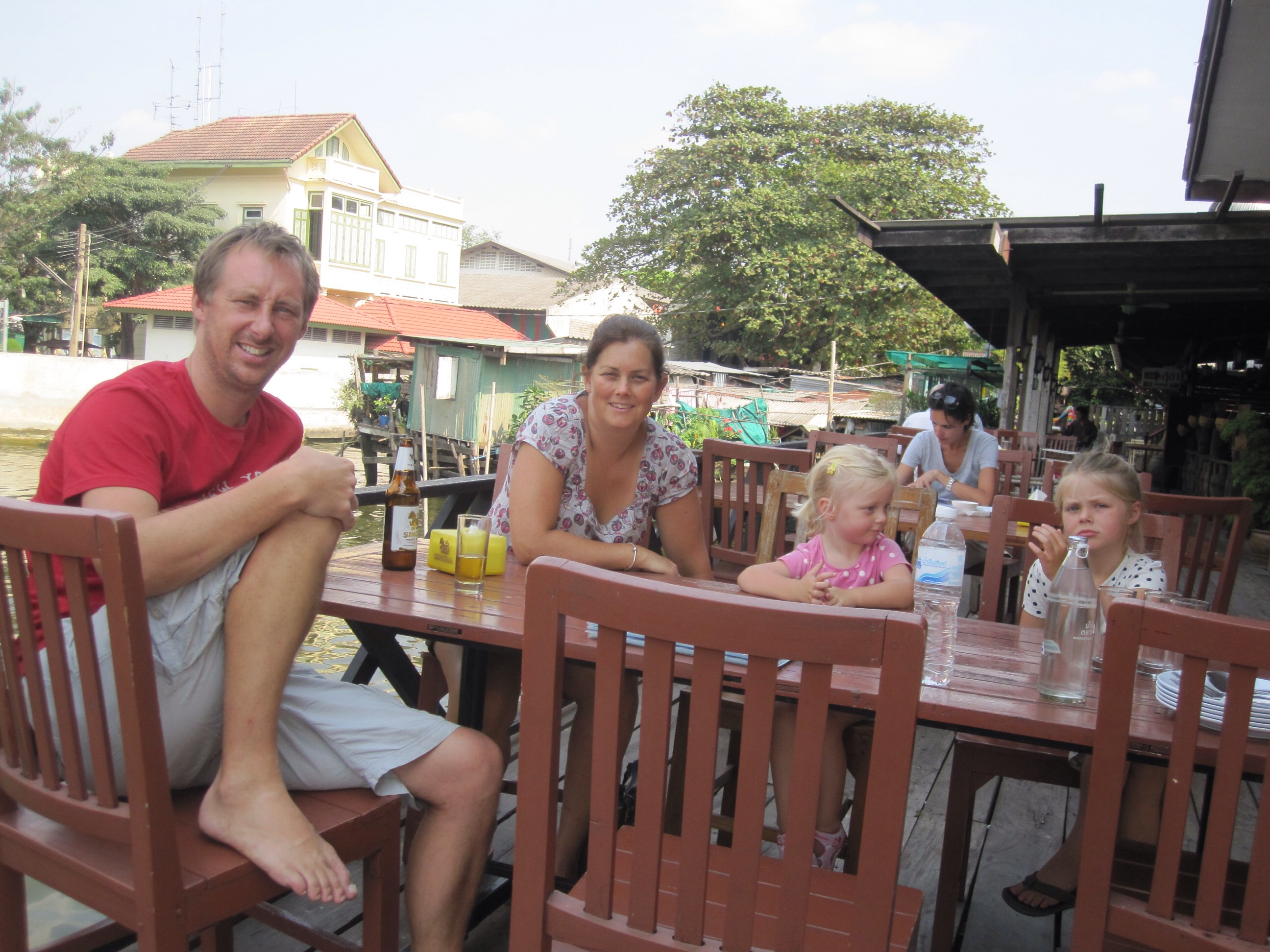 The staff were extremely friendly. Our waiter was quite a big man with long hair tied up in a bun and a full face of makeup with bright red lipstick. The girlies didn't know what to make of him and kept asking at the top of their voices "Mom/Dad, is that a man or a lady". They were fascinated by him :-). The food there was absolutely delicious with green curries and pad thai all around.
Freya had her first "Pad Thai" there and just adored it.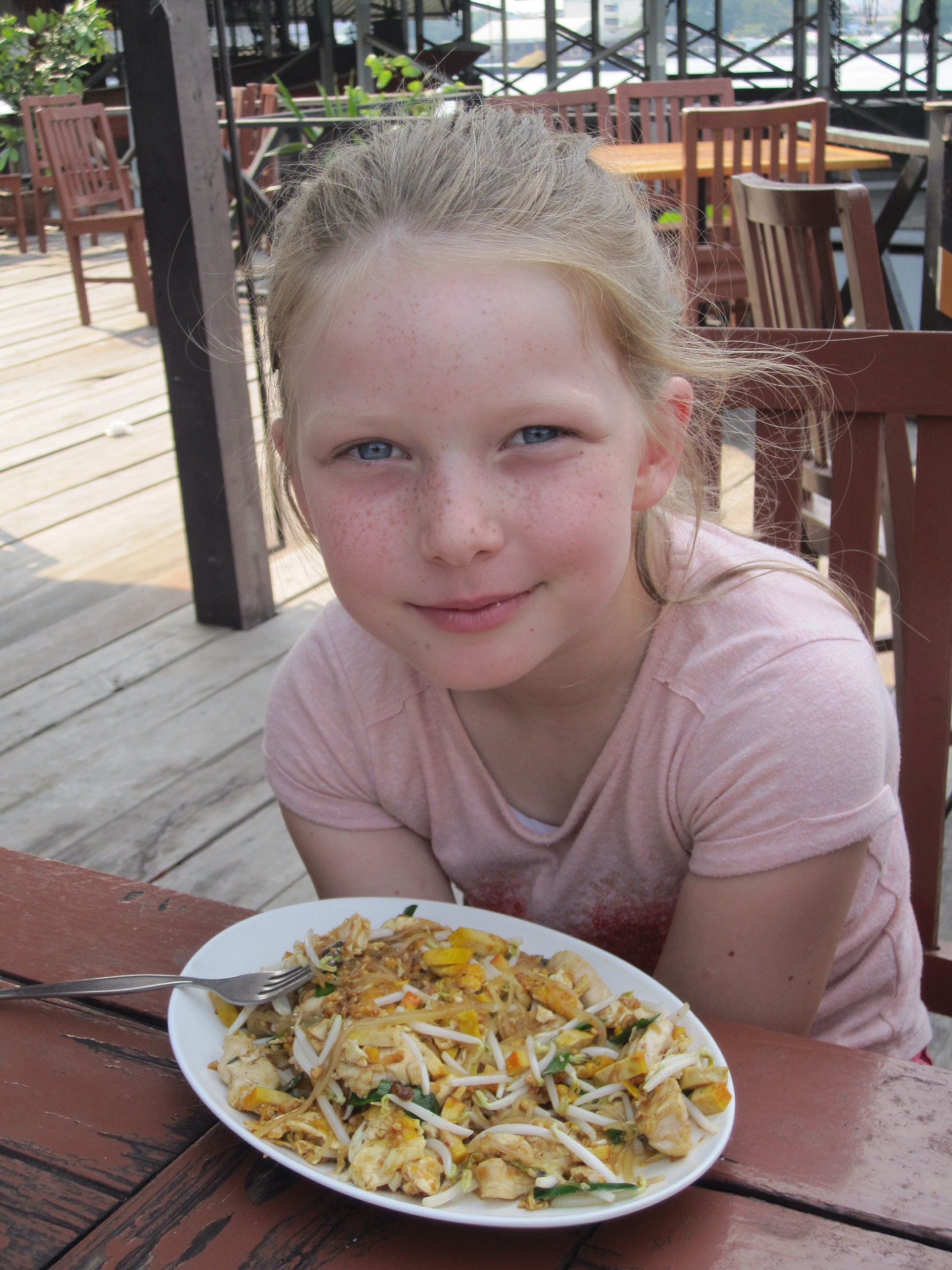 They have just opened new rooms to sleep in at the restaurant and they looked absolutely smashing. They were a great price too, well worth checking out if you're in Bangkok. We really liked the area the restaurant was in, it was quiet, on the river and you walked down a quiet road filled with local street food stalls to get there. It was a lovely, quiet, tree-lined street. Rare to find peace and quiet in Bangkok! We'd definitely consider staying there if we visited again.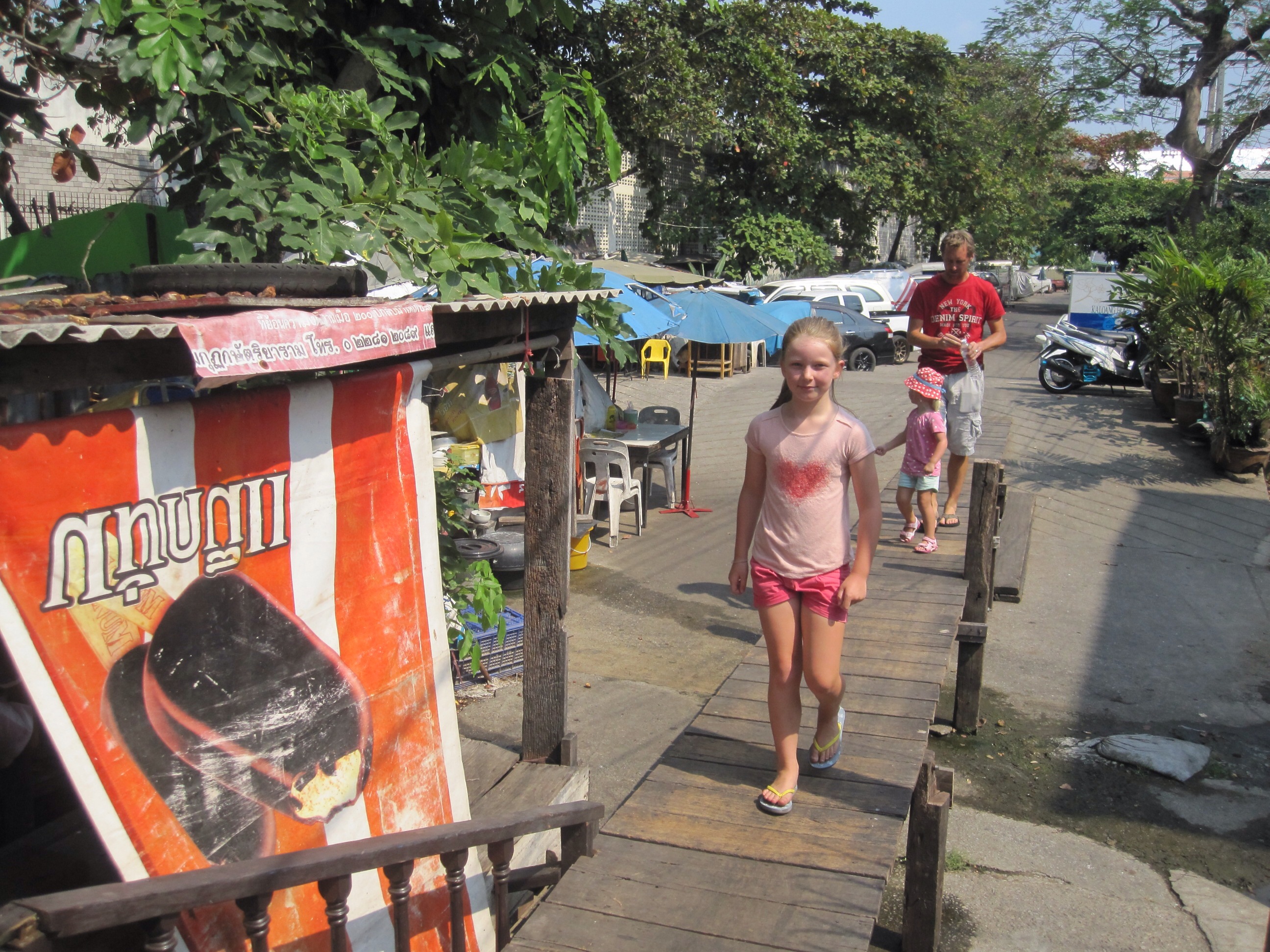 After lunch, we wandered off through some lane ways and found ourselves in the middle of a very bustling food market. It was cool.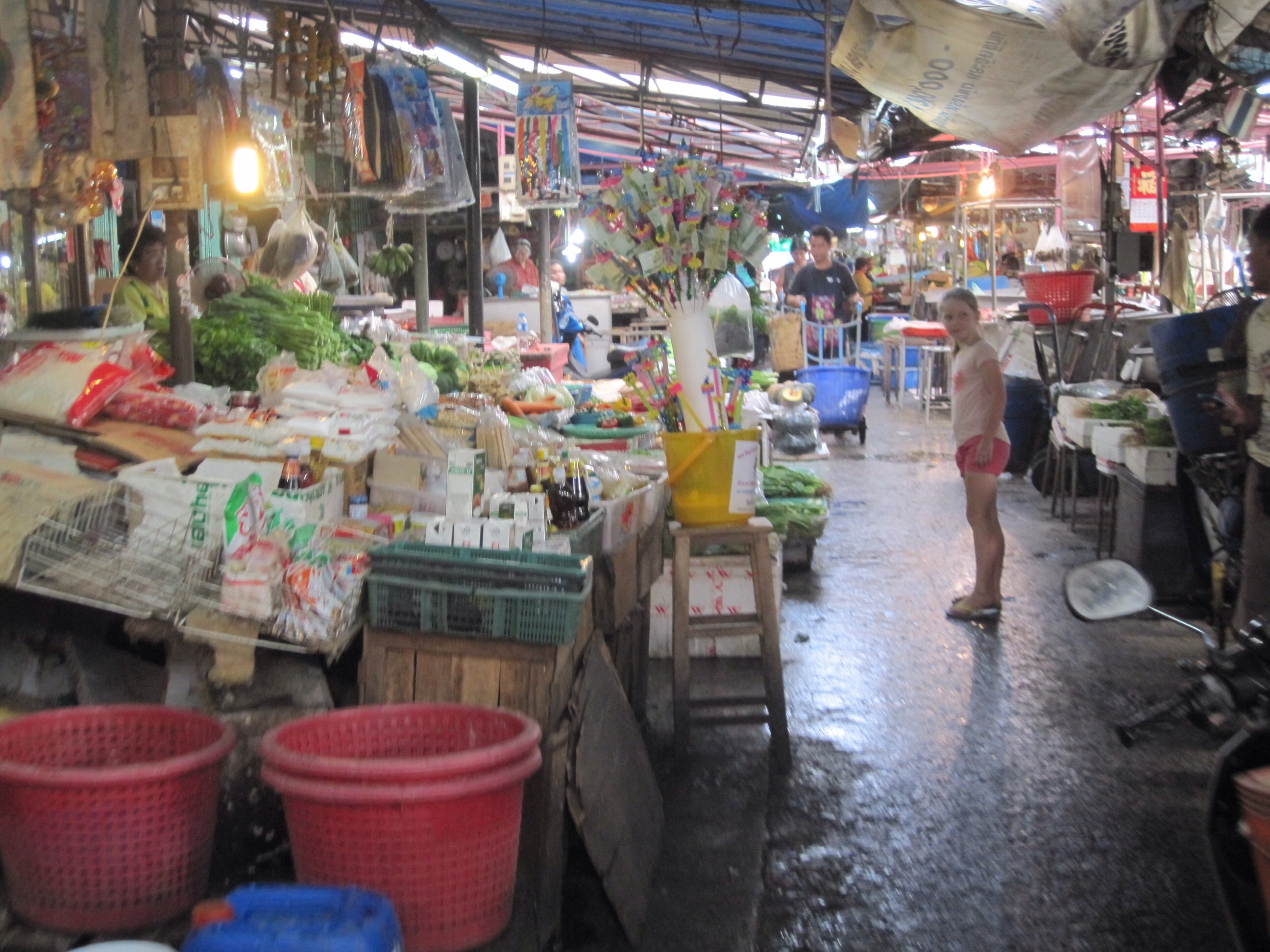 I think Shuna held her nose the whole way through.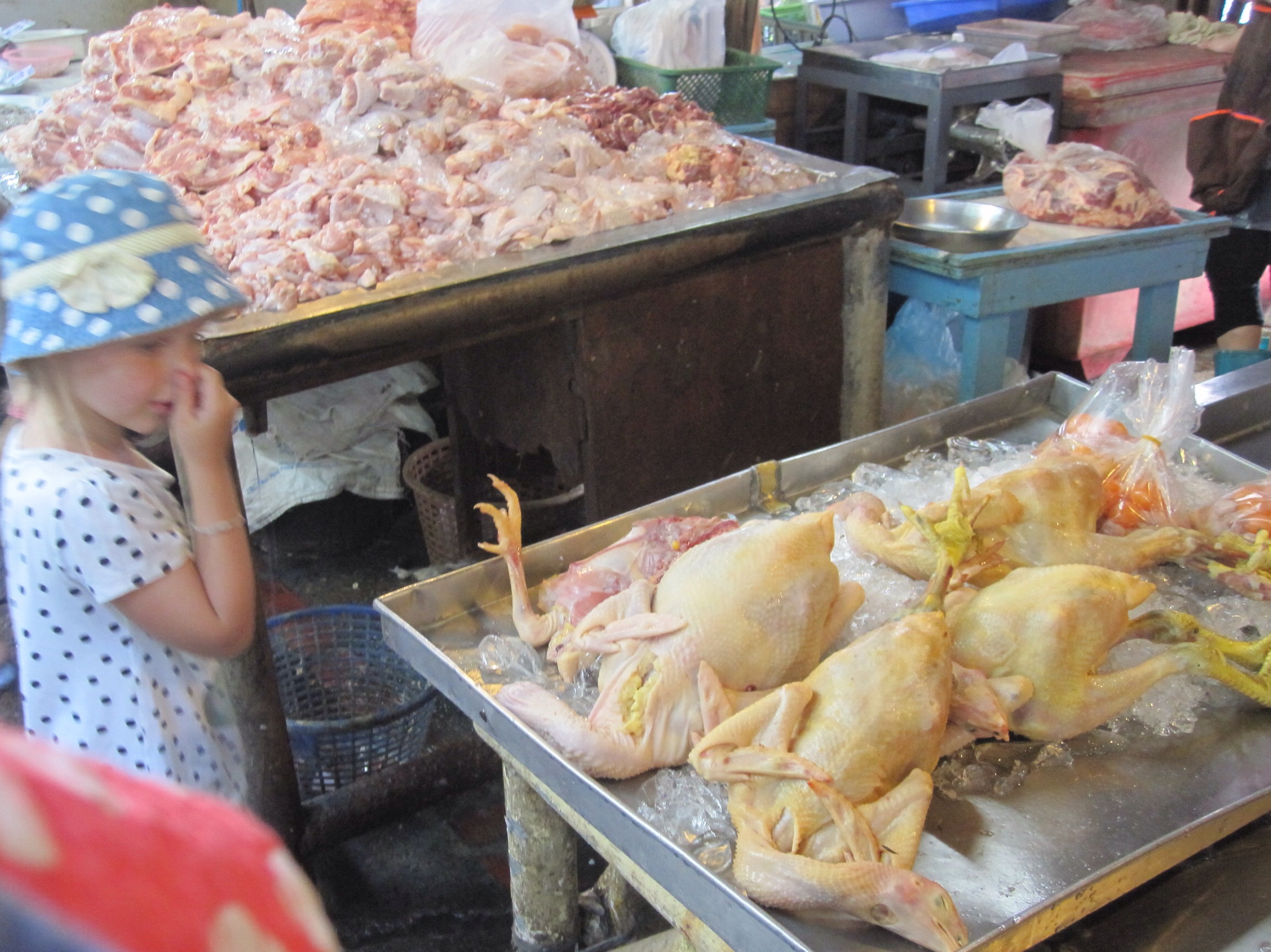 There was plenty of live fish, fruit and veg, plucked chickens with their head and feet still attached (kids weren't mad on those), chilis, nuts, spices etc. My Dad (Grandad George) would be in his element in there, it was a chefs dream!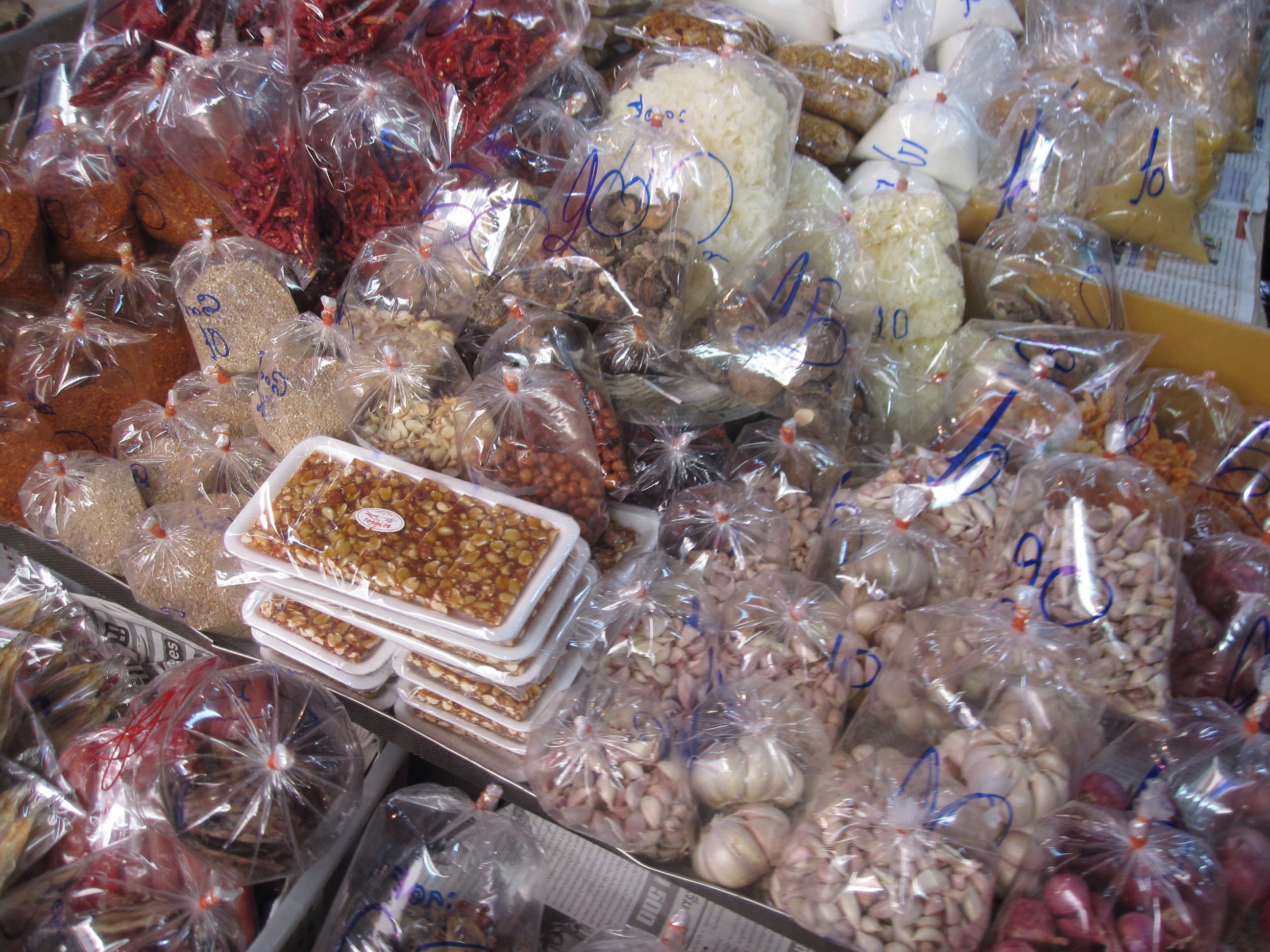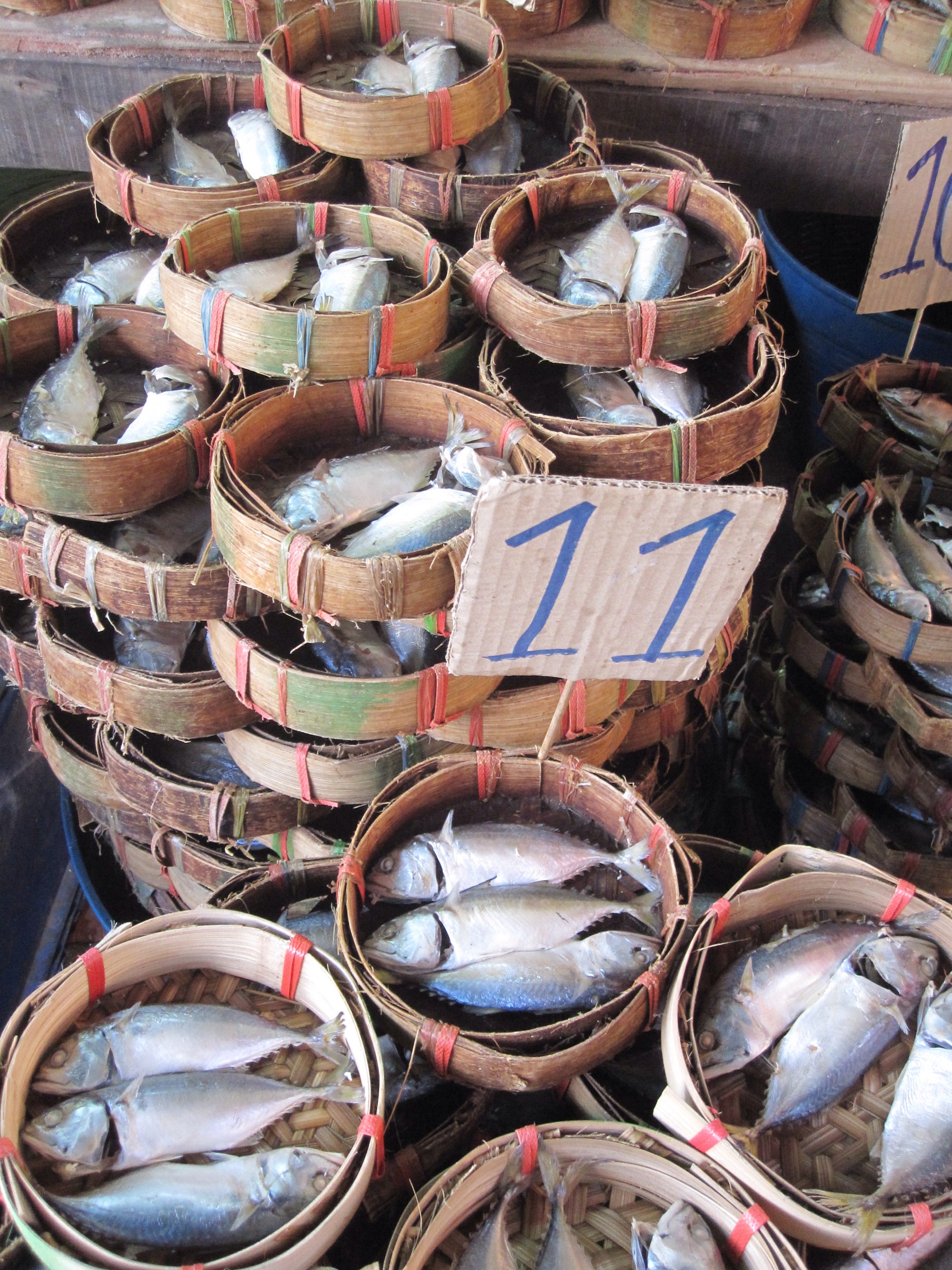 We then decided a trip to Bangkok wouldn't be the same without a walk down Koh San Road for old times sake. So we hopped in a tuk tuk and off we went.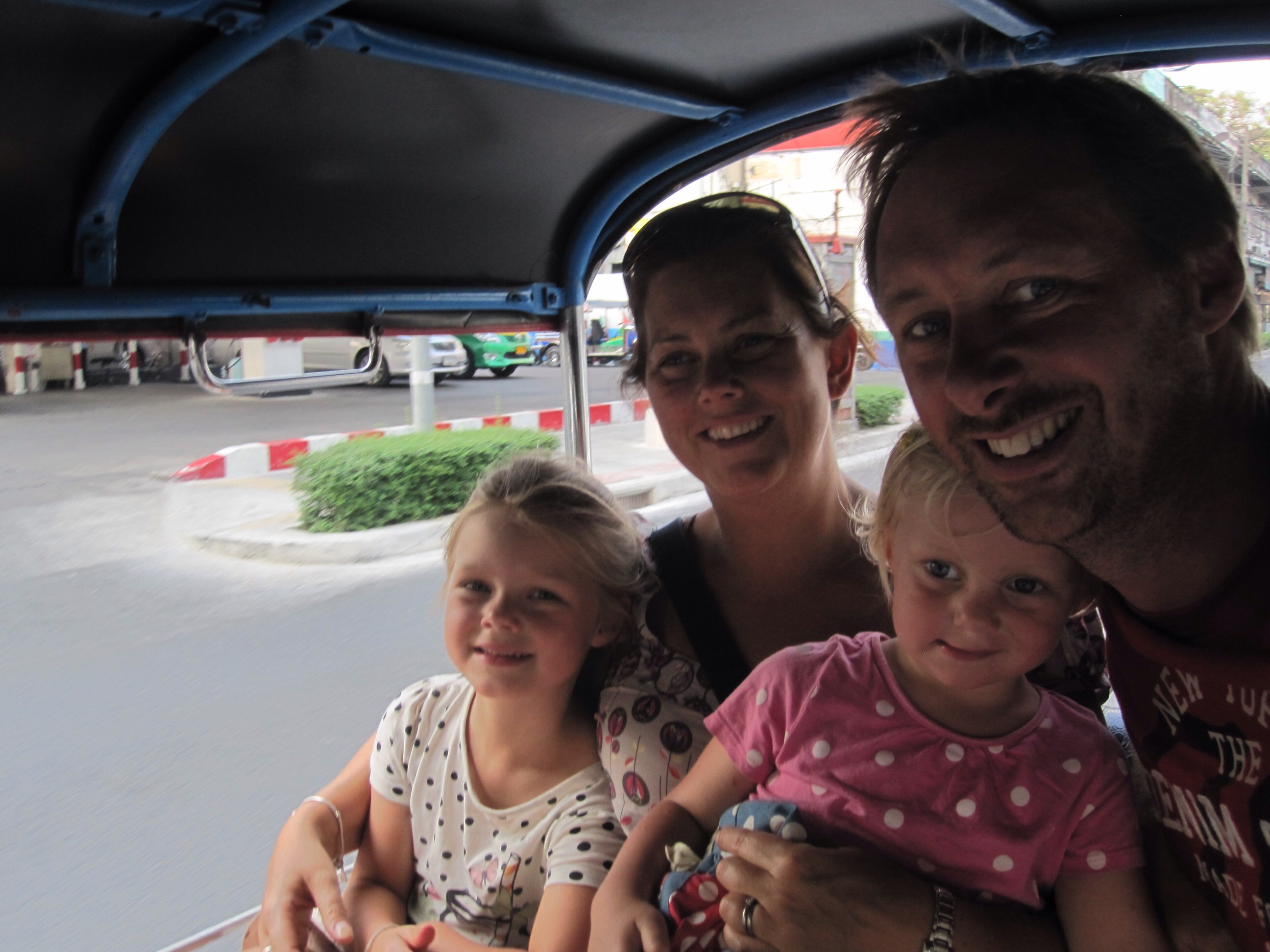 For those who don't know, this is the mad back packer area and street which never sleeps. Our memories of it were completely different, I have to say we loved it this time round. It's full of stalls selling t-shirts, hair braids, jewellery, clothes, Thai goods, shoes and fake id's (any id you could think of could be gotten there!). The streets are lined with cheap accomodation, massage spots and bars.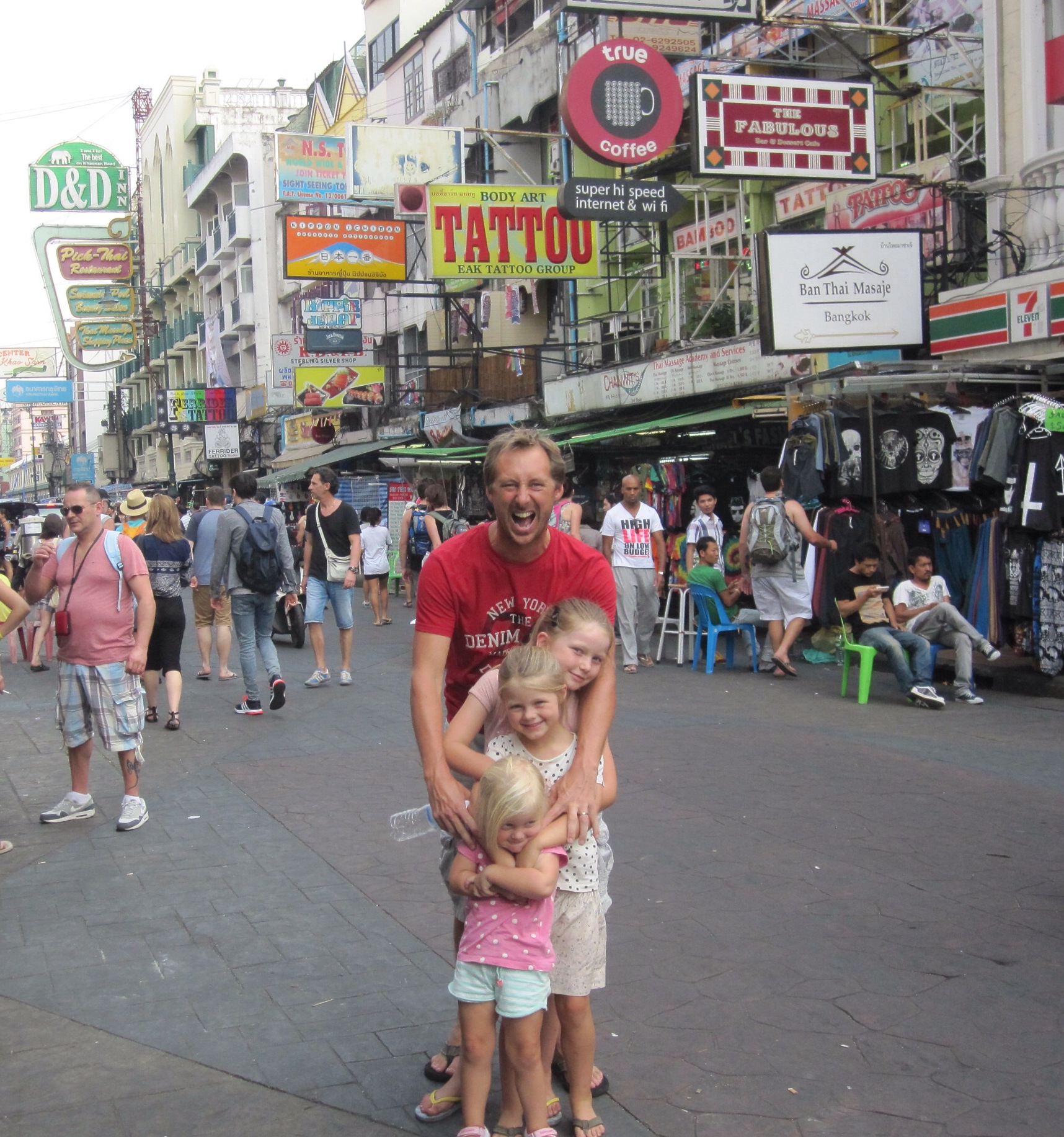 Bars advertise the fact that they don't check id (guess they know not to bother as you could have bought it on the stall down the road two minutes earlier).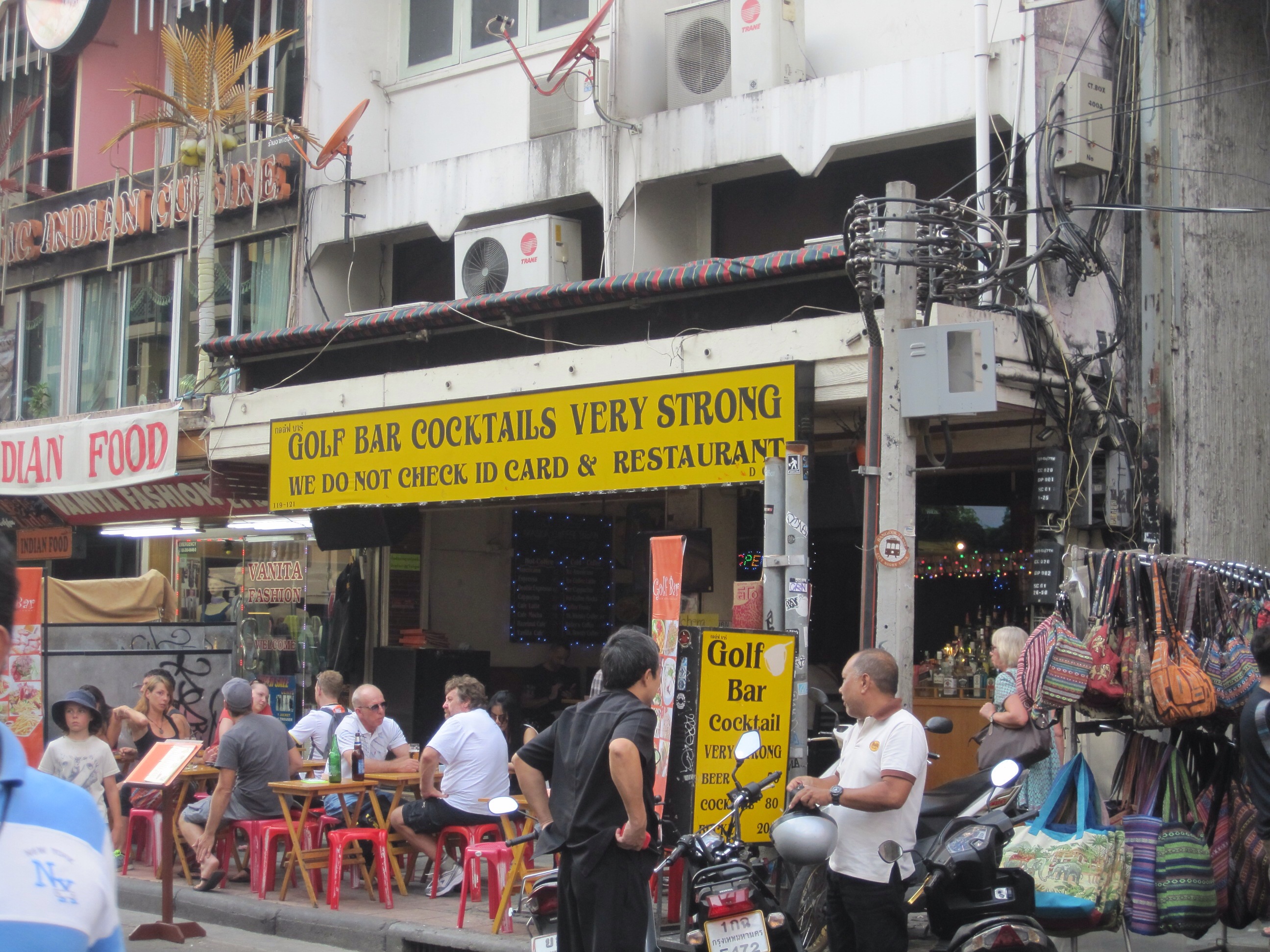 So yes Koh San Road is crazy but during the day, crazy in a good way. It was buzzing and we loved it!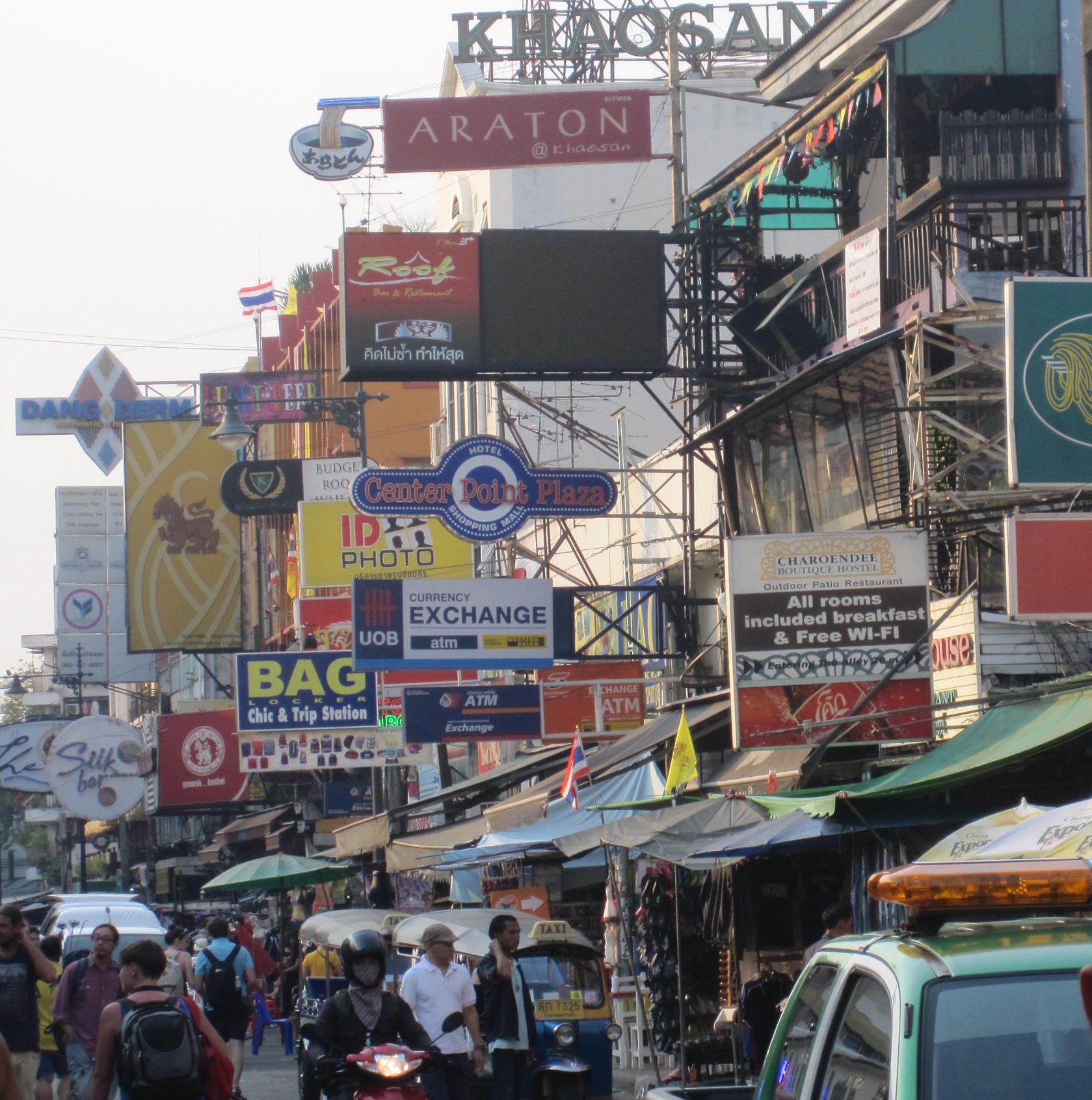 The girlies all got hair ties (those you wrap around a small plait in your hair with embroidery thread) put in much to Ro's disgust.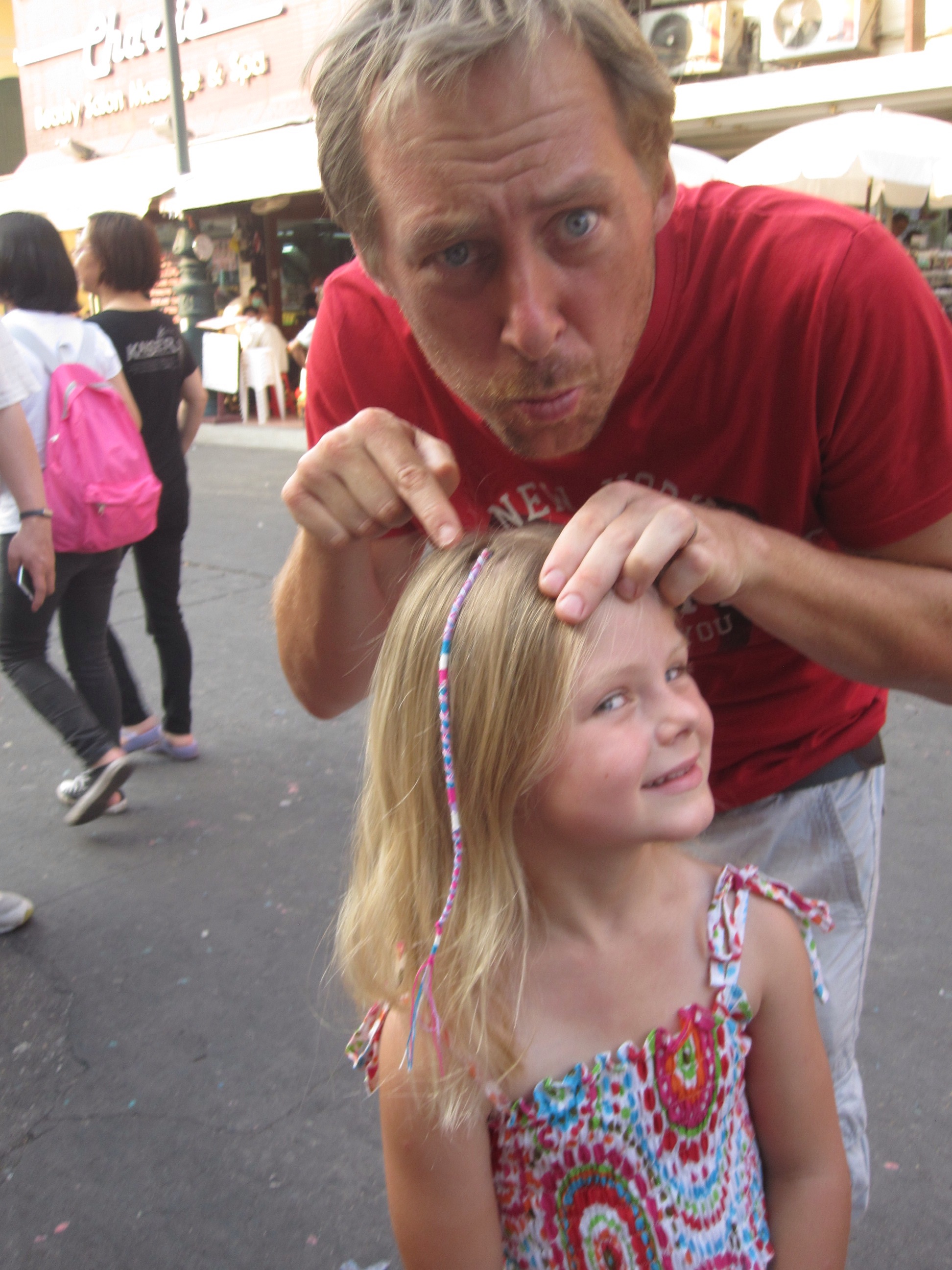 He couldn't understand the desire to have one. But I think every girl my age remembers getting one put in as a child and absolutely loving them so I couldn't resist!!!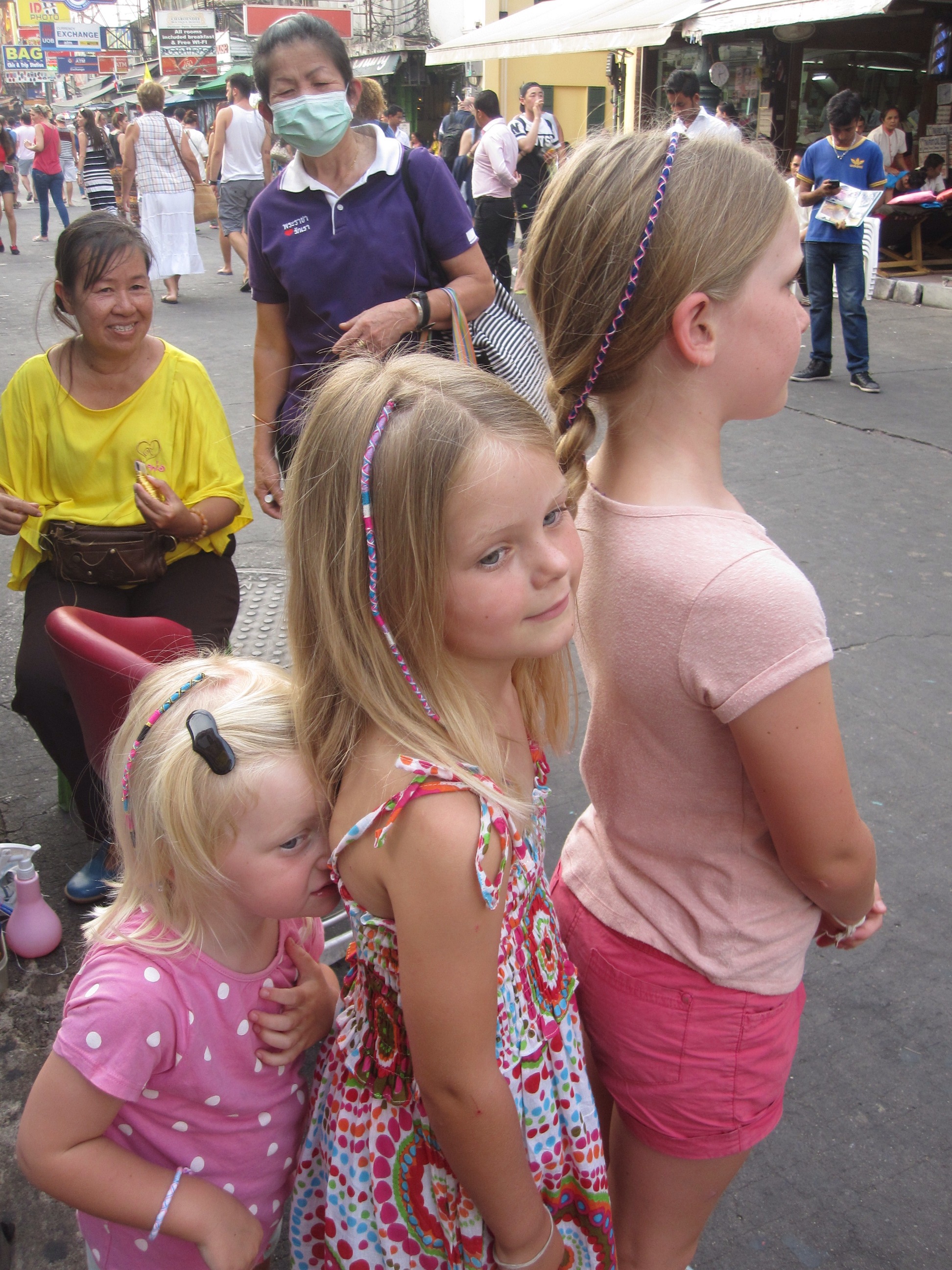 We wandered around and found a great juice bar with the most delicious fresh fruit juices and shakes.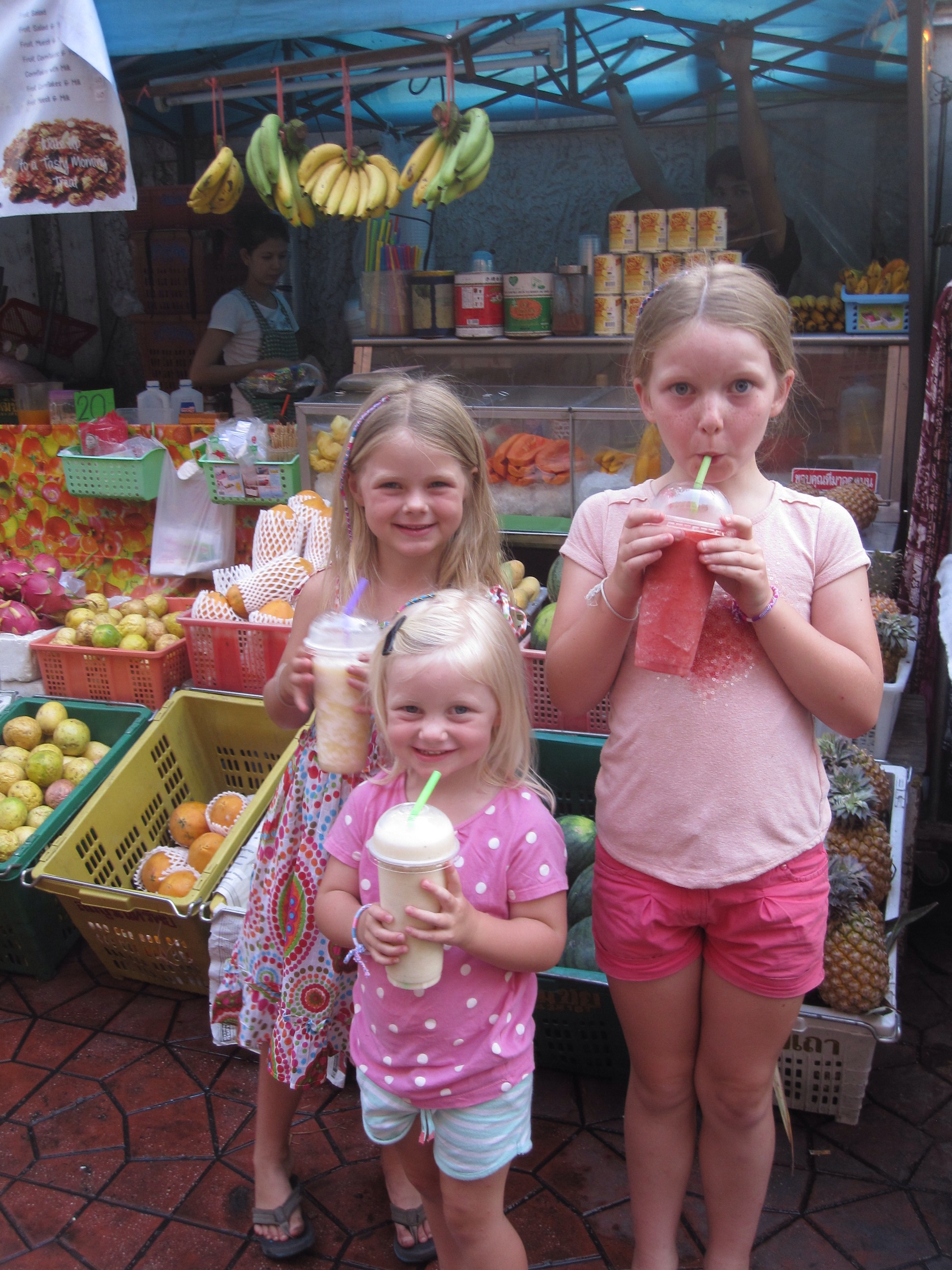 We also found some really cool and less crazy streets around the area that were very chilled and seemed to have loads of places to stay. It would be worth a wander around on the streets off Koh San road to find a nice spot.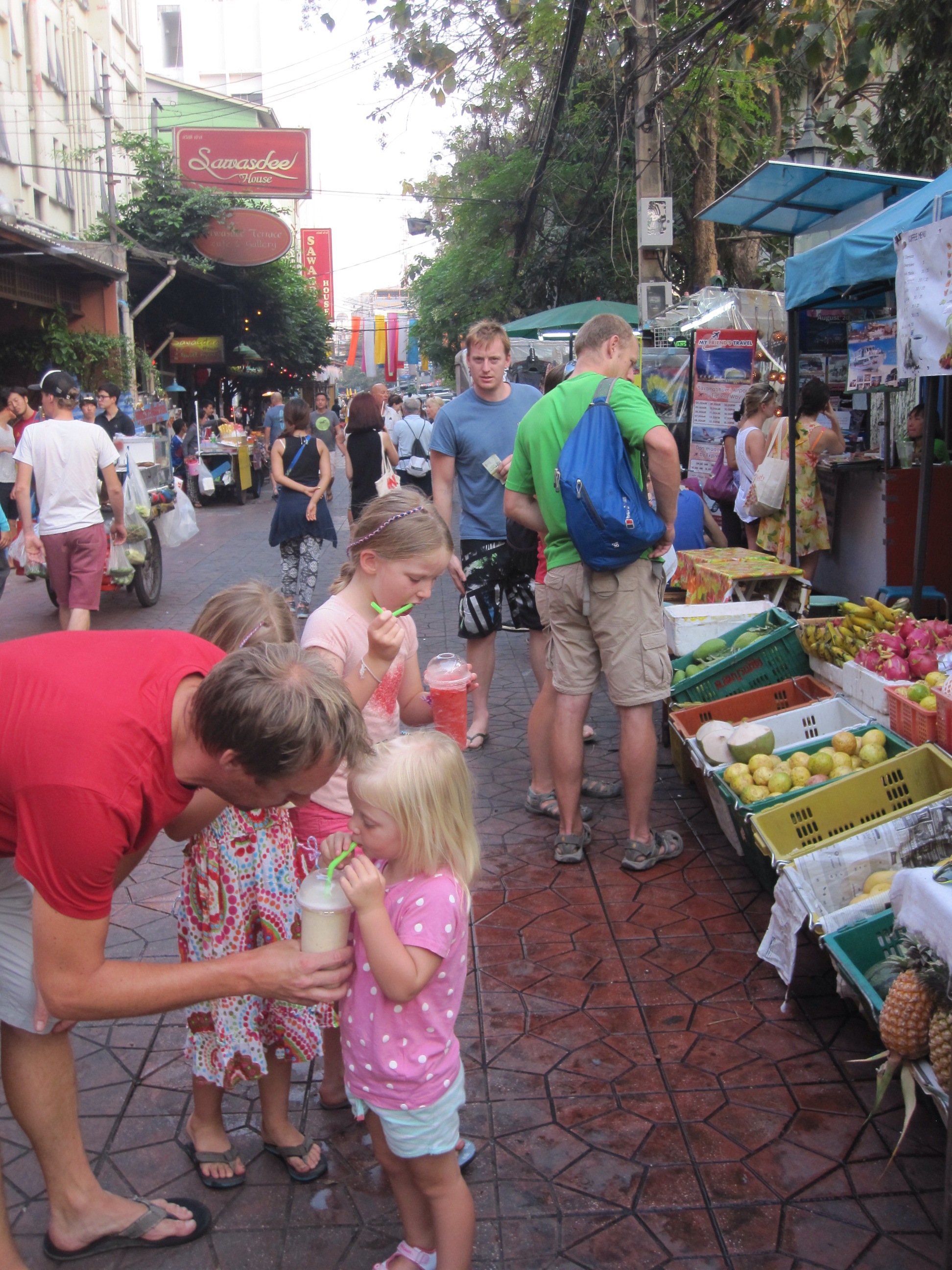 So that was our time in Bangkok, we only saw a fraction of the sites and delights on offer and really wished we were staying longer. It's a great city to visit with places to suit all budgets. Don't be afraid to bring your kids to see it. You'll love it!